Discover more from The Signal
The Signal is a daily curated newsletter that helps you understand the latest developments in business, tech, finance, economy, and policy with sharp analysis and crisp insights thats fun to read arriving at 8AM daily in your inbox.
Over 81,000 subscribers
Byju's phantom investors
Also in today's edition: $Gari is a bust; The cat is out of Uber's bag; Starbucks will serve you masala chai; Farmers benefit from rising food prices
Good morning! We aren't making this up. A village in Gujarat held a fake IPL tournament in a ploy to dupe Russian punters. So locals donned jerseys belonging to Chennai Super Kings, Mumbai Indians, and Gujarat Titans. They even hired an impersonator to mimic veteran Harsha Bhogle and streamed the tournament on YouTube. So far, so good. Until the police got wind of it and arrested the organisers.
If you enjoy reading us, why not give us a follow at @thesignaldotco on Twitter and Instagram.
The Market Signal*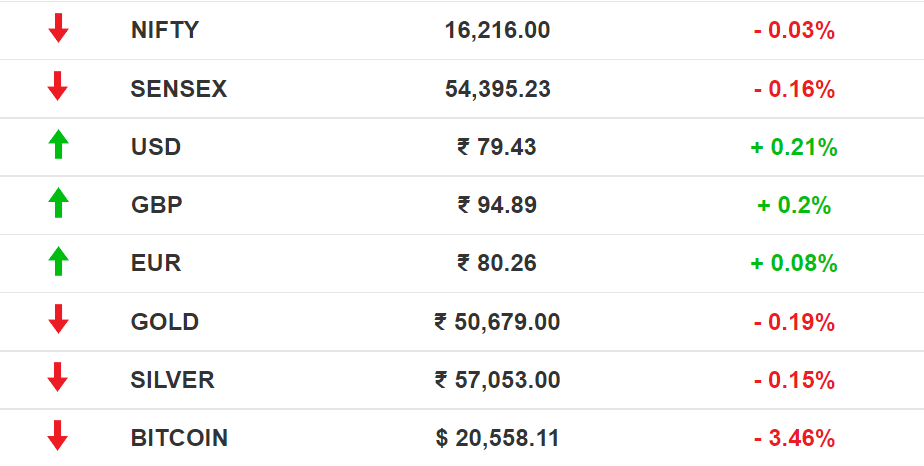 Stocks: Shares of Bharti Airtel dropped with Adani Group's potential entry into the telecom sector. Adani companies' shares rose 12%. Indian equities snapped their three-day forward march on Monday as TCS Q1 results hurt investor sentiments. Twitter shares sunk in pre-market trading as Elon Musk terminated his $44 billion deal.
Early Asia: The SGX Nifty was down -0.68% from its previous close at 7.30 am India time. The Hang Seng Index (-0.77%) and Nikkei 225 (-1.67%) also crawled downwards.
TECH
Uber's Dirty Dealings
This is not a good look for Uber. More than 124,000 confidential documents related to Uber leaked to The Guardian and the International Consortium of Investigative Journalists (ICIJ) highlight how the company tricked cops, exploited drivers and lobbied governments.
Fixing the story: The ride-hailing company went about its damage-control exercise in India by flipping the narrative against the country's licensing system when drivers' criminal records were brought into the limelight. Uber also developed a 'kill switch' to turn off its systems in the event of raids and investigations. Uber co-founder and former chief Travis Kalanick personally deployed the kill switch in Amsterdam in 2015.
Lobbying: Kalanick also formed an alliance with Emmanuel Macron (then France's economy minister), who then urged regulators to go easy on Uber amid unrest over its expansion in the country.
CRYPTOCURRENCIES
Token Troubles Close In On Chingari
The spectacular crash of $Gari—which fell about 97% from an all-time high of nearly $1 earlier this year—has led to theories about how Chingari is managing tokens.
Backdrop: $Gari is the native token of TikTok-clone Chingari. Endorsed by Salman Khan, it's the primary tool for platform creators to monetise content. Chingari had raised $19 million from the likes of Solana Capital and Kraken for $Gari.
Downfall: On July 4, a whale (entity holding a significant number of coins) dumped $Gari worth $2 million on KuCoin, triggering a wipeout in minutes. Some attribute the dump to KuCoin itself, though the crypto exchange denies it. Chingari's team also circulated 100 million tokens from the community reserve (to boost supply) without voting—a red flag in crypto circles. CEO Sumit Ghosh is downplaying the crash, but investors and creators aren't buying it.
EDTECH
Skeletons Tumble Out Of Byju's Closet… Again
The ₹1,200 crore investment Byju's reportedly bagged from Oxshott Capital Partners in a Series F round last year never came through. The news follows close on the heels of another report by The Morning Context about Byju's March 2022 funding round—worth ₹6,300 crore going off track after funding from Sumeru Ventures never materialised.
Lowdown: Apart from Oxshott, ₹144 crore from MarketX Ventures never made it through. There's no mention of these developments in the decacorn's regulatory filings. Byju's maintains that the funds will be extended through a fresh round through DRD Holdings SARL, an investment vehicle of Oxshott.
The ₹6,300 crore deal with Sumeru was notable for its links with The Art of Living Foundation. Corporate investigation firm Kroll had red-flagged Sumeru; healthtech startup GOQii, which raised funding from Sumeru, is yet to receive money too.
The Signal
Both Oxshott and Sumeru have no documented history or public portfolios, raising questions about Byju's lack of due diligence. The edtech giant, currently valued at $22 billion, is on an acquisition spree after raising billions in prior rounds. Its offer to buy out American edtech startup 2U, its negotiations with Morgan Stanley for a $1 billion loan, and its acquisition of Aakash all hinged on its plum valuation, earned on the backs of now-questionable funding rounds.
To put it simply, it stinks.
🎧 A grey cloud hangs over Byju's. Find out why.
COMMODITIES
Grain Demand Makes Farmers Richer
The global grain price rise has farmers grinning from ear to ear.
Why?: The rising demand for wheat in the global market and eager domestic players wanting to snatch harvests at competitive rates means more 💰💰💰 for farmers. Lower yields due to climate change has contributed to demand.
Filip: In May, when food inflation hit a 17-year high, India banned sugar and wheat exports. But that didn't directly affect farmers. For one, it helped that the government stepped in and provided full MSP for crops. Recently, prices for cooking oil were slashed. Farmers were once again protected from anti-inflationary measures since these decisions came through in the off-season. Of course, it was a different story for consumers.
F&B
The Many Cups Of Tatas' Coffee

Starbucks is following peers such as McDonald's and Domino's which went native in India with their aloo and paneer-based offerings. Half owned by the Tatas in India, Starbucks will offer filter coffee and masala chai, a global first for the US coffee chain.
What's brewing: Coffee is the business after airlines where the Tatas occupy multiple spaces. The group started with a 34% stake in Barista, which it exited later. The conglomerate owns coffee estates from where the beans for Starbucks coffee are sourced. It retails the filter coffee 'Grand'.
But: Incidentally, it recently converted its QSR outlet Tata Cha into a gourmet chain, Qmin. That's no Starbucks killer though. While the coffee chain offers fast food, Qmin is run by Indian Hotels and will have artisanal offerings.
🎧 Starbucks is taking the desi route to win over customers.
FYI
Fined: The Supreme Court sentenced fugitive liquor baron Vijay Mallya to four months in jail with a fine of ₹2,000 for secretly transferring $40 million to his family.
Hot water: In a violation of US sanctions, Binance continued to serve Iranian crypto traders for years. The exchange could potentially face backlash from US regulators.
Deal: Digital health platform Mfine, which laid off 500 employees in May, has merged with LifeCell's diagnostics arm.
BFD: The US TV rights for Champions League may go as high as $2 billion for six years.
No perks: Unacademy is shuttering its global test prep business and enforcing pay cuts for top executives, including founder Gaurav Munjal, in a bid to cut costs.
Tumble: Alibaba, Tencent, JD.com, and other Chinese tech stocks fell after Chinese regulators slapped a fresh round of penalties for "improperly reporting past deals".
Halt: UAE's flydubai has suspended operations from Dubai to Dri Lanka until August.
FWIW
Ditch the salt: It's not the kind of news you want to wake up to. The salt on your table needs to go. According to research, sprinkling salt to your food at the dinner table cuts your life expectancy prematurely by two years. One way to counter this? Adding more greens to your diet.
Gambler's remorse: Macau's casinos will shut their doors for one week to curb Covid-19 cases. As an aftereffect, shares in gaming firms are tumbling. The casinos were previously shut in February 2020 for two weeks.
Croak alert: Wildlife experts have warned that viral stunts like 'frog army' could have serious environmental consequences and even lead to mass extinction. TikTok user @thinfrog claimed to have gathered more than a million tadpole eggs in a pool in his garden and told followers he would 'build a frog army'.
Want to advertise with us? We'd love to hear from you.
Write to us here for feedback on The Signal.