Discover more from The Signal
The Signal is a daily curated newsletter that helps you understand the latest developments in business, tech, finance, economy, and policy with sharp analysis and crisp insights thats fun to read arriving at 8AM daily in your inbox.
Over 81,000 subscribers
Can Mumbai become the next Bengaluru?
Also in today's edition: Titan's hinterland gambit; Musk takes on PayPal; Capital gains tax overhaul incoming; No "red wave" in the US midterms
Good morning! Yesterday, we told you about the Binance-FTX deal that wasn't. For context: crypto exchange FTX drowned and had no rescuers save for rival Binance, which agreed to acquire it… until a due diligence check scared it away, leaving FTX to submerge again. Was Binance CEO Changpeng Zhao (CZ) out to destroy FTX? It's what FTX chief Sam Bankman-Fried (SBF) believes, per a dramatic Reuters exclusive that contextualises their three-year-old rivalry. That aside, VC firm Sequoia Capital wrote down its FTX investment to zero dollars.
🎧 The Supreme Court will finally take up the one-time spectrum charge (OTSC) case. For our deep dive, we talk about one of the biggest shake-ups in the crypto world: the Binance-FTX saga. The Signal Daily is available on Spotify, Apple Podcasts, Amazon Music, and Google Podcasts, or wherever you listen to your podcasts.
If you enjoy reading us, why not give us a follow at @thesignaldotco on Twitter and Instagram.
The Market Signal*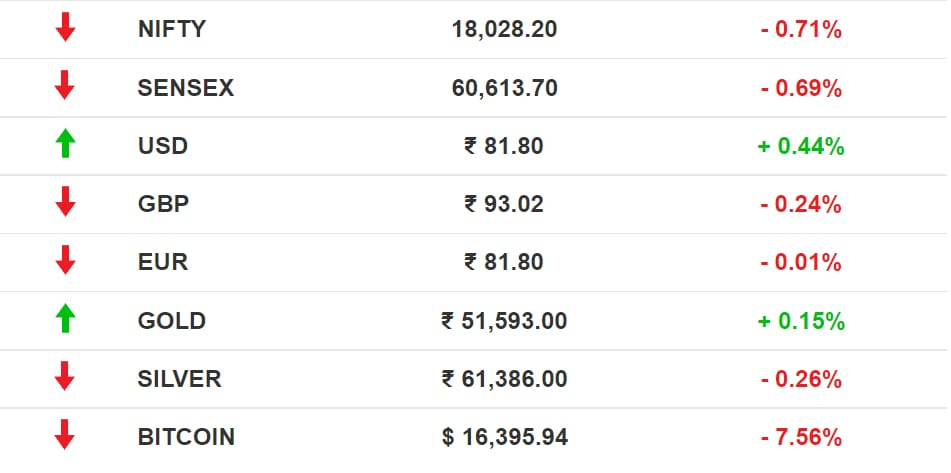 Stocks: Systematic investment plans continue to see inflows and their contribution has crossed ₹13,000 crore in October. However, overall inflows into equity mutual funds were lower in that month compared to September, The Economic Times reports. Although benchmark indices have risen over the past few weeks, sentiment is still weak because of global headwinds. The tech stocks rout is still playing on investors minds.
The collapse of FTX is raising fears of a contagion in the cryptocurrency market and possibly to other assets. 
Early Asia: The SGX Nifty surged higher (+1.60%) than its previous close at 7.30 am India time. The Hang Seng Index (+4.89%) and Nikkei 225 (+2.81%) also leaped ahead.
STARTUPS
Mumbai, The Incubator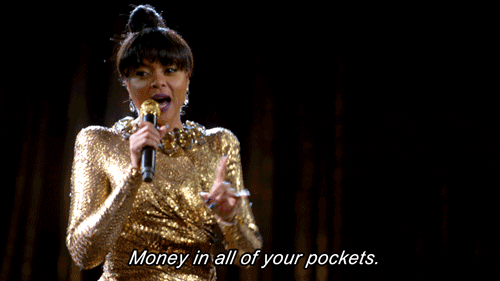 India's financial capital, home to 25% of India's unicorns, now wants to become a major hub for startups. Rather, that's what its startup founders want.
TEAMing Up: Thirty-five startups have aligned to form the Tech Entrepreneurs Association of Mumbai (TEAM) to promote Mumbai as a base for fintech, media, gaming and other startups. Led by Harsh Jain of Dream11 and Aakrit Vaish* of Haptik, the organisation will onboard professionals to work with government authorities to make Mumbai attractive to startups. Ideas include the setting up of special economic zones, provision of special incentives, and other such measures.
Startup capital battle: Delhi NCR has overtaken Bengaluru as India's startup capital, especially since the latter is plagued with issues. Mumbai has many unicorns, but expensive housing and inadequate infrastructure dampens its appeal. Can TEAM make a difference? Let us know when you startup in Mumbai.
*- Aakrit Vaish is an investor in Frontpage Media Technologies Pvt Ltd, which publishes The Signal.
RETAIL
Titan Brings The Bling To India's Hinterland
While Aditya Birla Group (ABG) is entering the branded jewellery space, rival Titan is expanding its footprint to semi-urban and rural areas dominated either by fragmented retailers or traditional chains.
Why?: Titan, ABG, Reliance Jewels, and old guards such as Kalyan Jewellers, Joyalukkas India Limited, and Malabar Gold & Diamonds dominate 40% of India's organised jewellery sector. For Titan—which reported 18% revenue growth this quarter—the time is ripe to disrupt an unorganised market where gold demand is sky-high (until inflation this time dented sentiment).
Flagship brand Tanishq doubled its semi-urban and rural network in the last 12 years and won't stop anytime soon. CaratLane is expanding to Hisar, Haryana and Guntur, Andhra Pradesh.
Flashback: Titan had similar plans for jewellery brand Gold Plus in 2005. It launched retail stores in Tamil Nadu, Madhya Pradesh and Maharashtra, but the bet didn't pay off. Gold Plus eventually merged with Tanishq.
SOCIAL MEDIA
Twitter Will Process Payments Now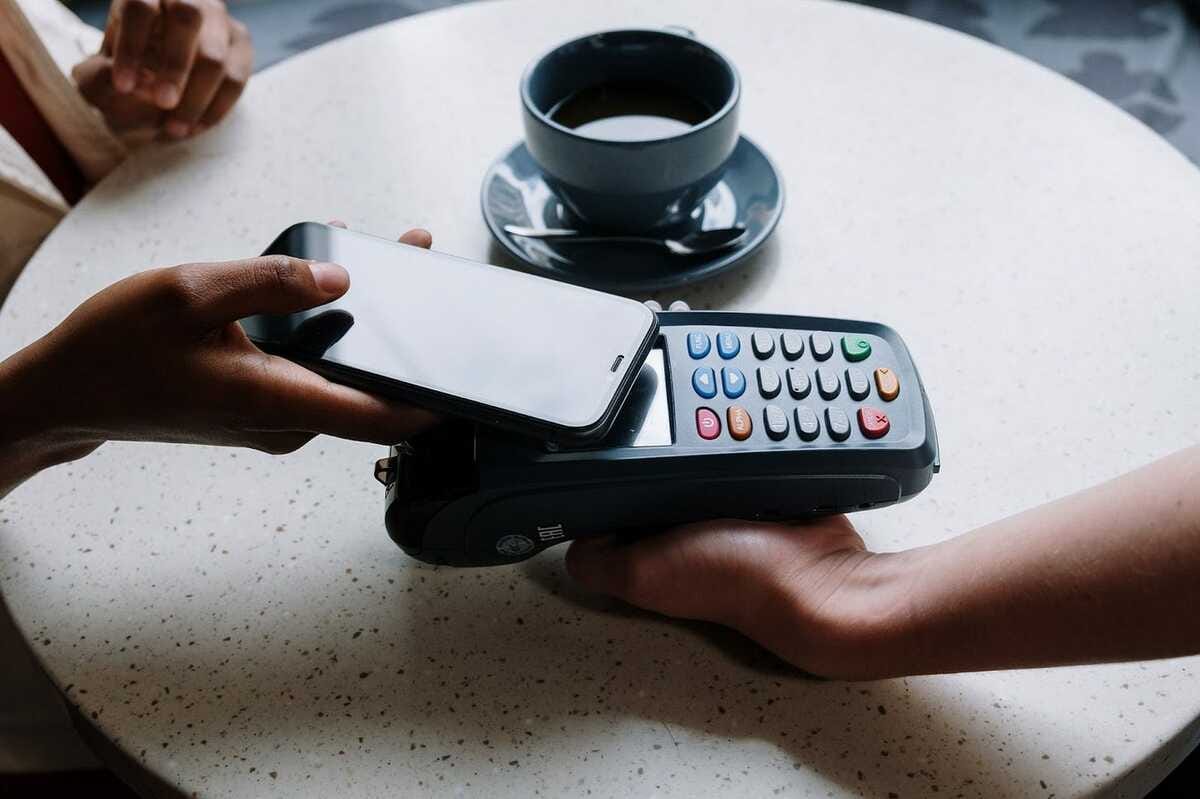 That's the vision of the company's current chief Elon Musk, per US Treasury Department records accessed by The New York Times. Ever since he took over Twitter, Musk has adopted a 'throw everything at the wall and see what sticks' approach to generate revenue from a business loaded with $13 billion of his in debt. Until recently, that approach covered the spectrum from the $8-a-month Twitter Blue subscription to paywalled videos.
Musk's latest idea is to charge users for DMs to influential handles.
The Signal
Musk's long-term vision is to transform Twitter into a super app where users can also shop. But a WeChat-like app comes with regulatory challenges at a time of intense antitrust scrutiny.
Nevertheless, all signs point to this objective. Esther Crawford, the product manager instrumental in rolling out non-ad monetisation, has been encouraged to double down.
Twitter had about 420 million daily active users in June; ancillary benefits of, say, a Twitter Coin for creators—a demographic Musk wants to capitalise on, which explains his bullishness on video—can alone reap decent dividends. As fellow PayPal alumnus David Sacks said, you can layer anything atop payments.
Twitter cofounder-slash-Bitcoin evangelist Jack Dorsey, who also runs crypto-friendly payments company Block, was criticised for not integrating payments into the platform. It'll be interesting to see how Twitter's ecosystem fares against Block's P2P money transfer service, Cash App. After all, Binance czar Changpeng Zhao is an investor in Musk's Twitter. Small wonder Twitter may reportedly accept crypto sooner than not.
TAX
What's The Long And Short Of It?
The Economic Times reports quoting unnamed government officials that the capital gains tax regime is in for an overhaul in the upcoming Union Budget.
Now: Capital gains are profits investors make when they sell assets—equities, bonds, property, gold, crypto, art—they've invested in. In the current regime, the long-term capital gains (LTCG) tax rate is 20%, except for gains from equities of more than ₹1 lakh in a year which is 10%. Short-term capital gains tax rate depends on which income tax bracket the payer falls in. Long-term is defined differently for different assets. For equities, it is beyond one year while for real estate it is more than two years.
What? In the US, President Joe Biden wanted to raise LTCG to ~40% for those earning more than $1 million annually. Would India think on similar lines? After all, it imposed a windfall tax on oil companies' profits.
GLOBAL POLITICS
Women, Gen-Z Derail Trump Train
In a searing indictment of former president Donald Trump, women and Gen-Z voters fought the "Red Wave" in the US midterms. Republicans now want to look beyond Trump and towards Ron DeSantis as the leader of the party.
Oliver Darcy

@oliverdarcy
Replying to
@oliverdarcy
The New York Post's Thursday cover is brutal.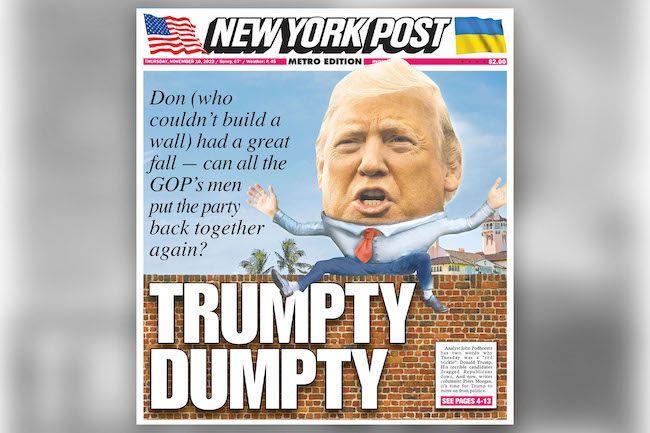 Nov 10, 2022
1.16K Likes   250 Retweets   29 Replies
The Blue Wall: Women voted in droves, spurred by the Dobbs decision that ended abortion rights in several states. Exit polls suggest that 63% of 18-29 (Gen-Z) voters leaned Democrat.
Liability: Many candidates endorsed by Trump in high-profile races lost out. Dr Mehmet Oz, for instance, lost to John Fetterman in the senate race in Pennsylvania.
Stalemate: Despite a spirited show by the Democrats, the midterms will likely end in a Congress stalemate. The House will go to the Republicans, and the Senate may lean Democratic, with a runoff in Georgia to cement control for the next two years.
FYI
Sign out: Coworking company WeWork will shut down 40 locations across the US in an attempt to cut down on expenses.
Savoury: Food delivery firm Zomato's revenue from operations jumped 62.2% to ₹1,661 crore. Its net loss pared to ₹251 crore in Q2 FY22.
Back to stations: Twitter chief Elon Musk has put an end to remote working permanently unless it is personally approved by him.
Fresh dough: Streaming video and ads infrastructure unicorn Amagi raised a fresh Series F round of $100 million, led by General Atlantic at a $1.4 billion valuation.
Free airtime: The government has directed all private channels to broadcast 30 minutes of programming every day on issues of national importance and social relevance.
Search party: Multiple properties linked to Jet Airways investor Florian Fritsch in Liechtenstein were raided by prosecutors as part of a fraud and money laundering investigation.
Bad dates: Concerns over Bumble's subscription renewals on its app tanked its shares on Thursday. Lower renewal rates among Gen-Z users have been attributed to economic uncertainty.
THE DAILY DIGIT
$1 trillion
Amazon became the world's first public company to lose a trillion dollars in market value. Microsoft lost $889 billion in a year. (Bloomberg)
FWIW
Will they, won't they?: All eyes were on Adidas after the brand ended its sneaker partnership with Kanye West over his anti-Semitic remarks. Adidas will now gamble and go ahead with the sneaker line, saving $302 million in royalties and marketing fees. In related news, Ye fired a Yeezy staff worker who asked to play Drake's music. How could he be so heartless?
Great expectations: Former soccer player David Beckham is losing fans by the dozen. England's LGBTQ+ football fans are giving him an L. Why? Because he signed up to be an ambassador to the upcoming World Cup in Qatar, which made him richer by £150 million ($173.5 million). You know what they say about putting idols on a pedestal.
Chaos central: Things aren't going as planned. Ever since Twitter boss Elon Musk rolled out the blue tick to anyone with $8, trolls are having a field day. NBA star LeBron James, NHL player Connor McDavid, former American prez George Bush, and gaming company Nintendo are some of the many victims. Can the bird app redeem itself? Watch this space.
Enjoy The Signal? Consider forwarding it to a friend, colleague, classmate or whoever you think might be interested. They can sign up here.
Do you want the world to know your story? Tell it in The Signal.
Write to us here for feedback on The Signal.