Discover more from The Signal
The Signal is a daily curated newsletter that helps you understand the latest developments in business, tech, finance, economy, and policy with sharp analysis and crisp insights thats fun to read arriving at 8AM daily in your inbox.
Over 81,000 subscribers
Sweet end to spicy deals
Also in today's edition: No-frills Meesho means business; US gets a shock; Rockets everywhere; Scary virus back in circulation
Good morning! If there was a way to culture a vaccine for socialism, Cyrus Poonawalla would be the first to hit the lab. The poor billionaire agreed to pay $120 million for a two-acre, sea-facing palace in Mumbai's Breach Candy eight years ago but is still waiting to spend weekends there as the 'socialist' Indian government doesn't want his money to go to the US, the former owner of the property, Bloomberg reports. The palace was the US consulate until 2014 when Uncle Sam (the capitalist?) decided to move to a 10-acre property in the then upcoming business district of Bandra Kurla Complex. There is also a little matter of the Maharashtra government and the defence ministry claiming ownership of the property.
Today's edition also features pieces by Soumya Gupta, Srijonee Bhattacharjee, and Julie Koshy Sam.
If you enjoy reading us, why not give us a follow at @thesignaldotco on Twitter and Instagram.
The Market Signal*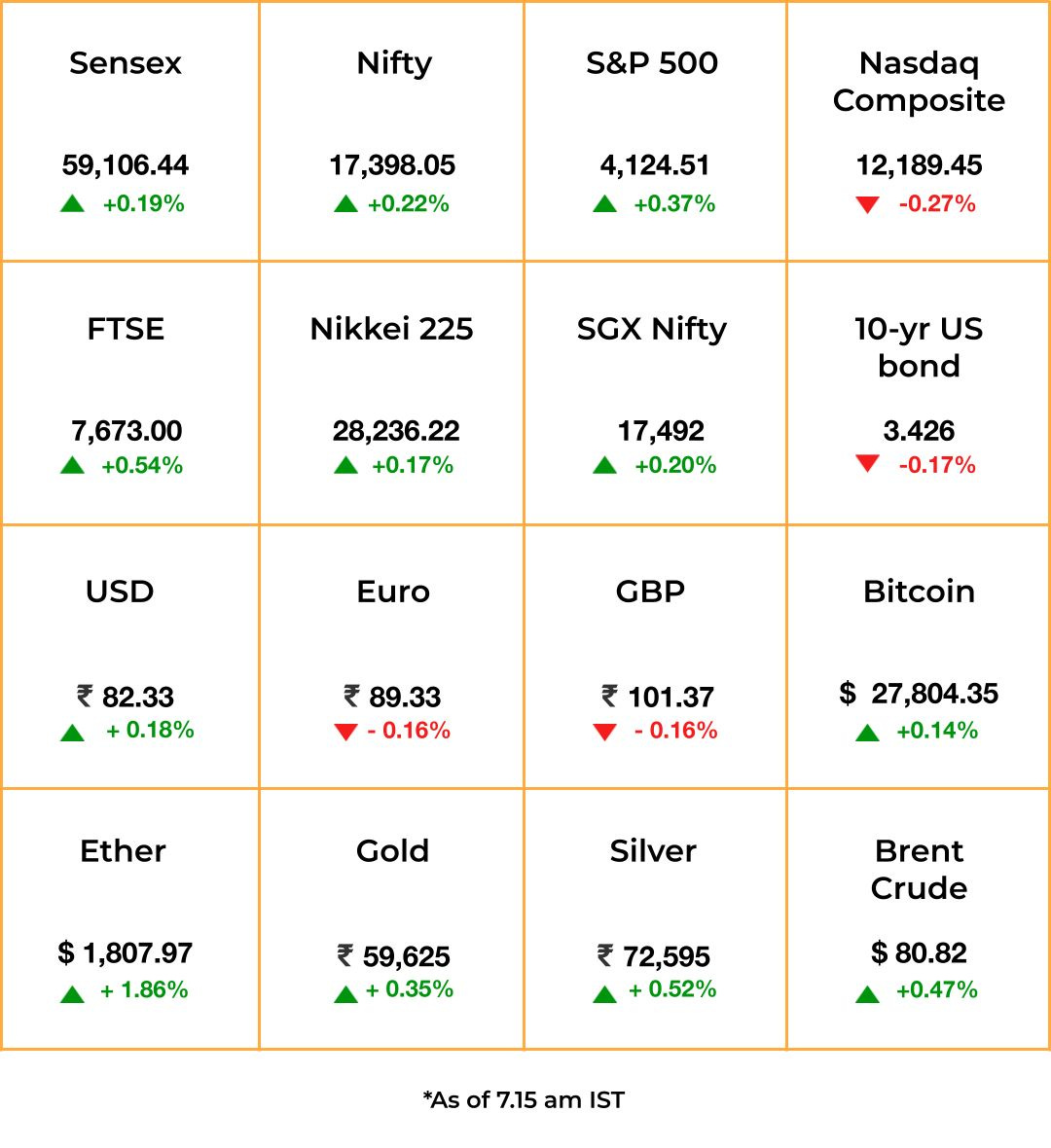 Stocks & economy: Indian financial markets are closed on Tuesday but all eyes are on the RBI's policy-setting meeting that is underway. A decision is due on Thursday.
The week began with a surprise supply cut by oil producers prompting Goldman Sachs to revise price estimates. Oil prices will certainly be playing on RBI's mind as retail prices have stayed beyond its tolerance level this year. For now, the RBI may hike rates by 25 bps and then pause to avoid overheating.
Although it's a truncated week because of holidays, equity investors will keep an eye on upcoming earnings. Auto sales were a mixed bag in March.
The rupee will be weighed down by an imminent fuel price-induced inflation and the central bank's efforts to shore up dollar stockpiles. It may find support as the list of countries willing to settle trade in it instead of the US dollar grows.
E-COMMERCE
Meesho Turns Off The Cash-Burn Tap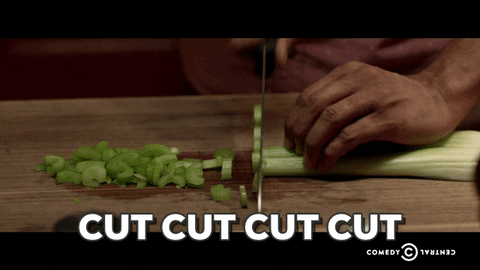 This time last year, the e-commerce platform was sponsoring four Indian Premier League teams. There's none of that this year as the eight-year-old company has switched its focus to surviving the current slowdown and turning profitable, reports The Economic Times.
Deets: Meesho was burning as much as $40 million a month until early 2022, as it looked to challenge behemoths Amazon and Flipkart. But after struggling to raise funds since 2021, that burn rate has been reduced to $5 million and the company plans to bring it down further. Meesho is cutting costs on customer acquisition, promotions, and discounts.
But: Meesho specialises in selling low-priced apparel, home, and lifestyle products to customers in the low and middle-income segments. Getting these customers to keep spending, especially given the downturn, will be tough without aggressive marketing and discounts.
BUSINESS OF SPORT
How RCB Built A Robust Brand
Last week, Qatar Airways announced that it had signed a deal to become the principal partner of Indian Premier League (IPL) franchise Royal Challengers Bangalore (RCB). Reports suggest the three-year deal is worth ₹75 crore ($9.1 million)—the second-highest sponsorship deal in IPL history, behind only Mumbai Indians' ₹100 crore ($12.1 million) deal with fintech company Slice. But Mumbai Indians are five-time IPL champions; RCB haven't won a single title.
In the latest edition of The Playbook, our weekly newsletter on the business of sports and gaming, Jaideep Vaidya deciphers why RCB are commanding such high sponsorship deals despite the lack of on-field success. You can check it out here and subscribe to The Playbook for free by hitting the button below: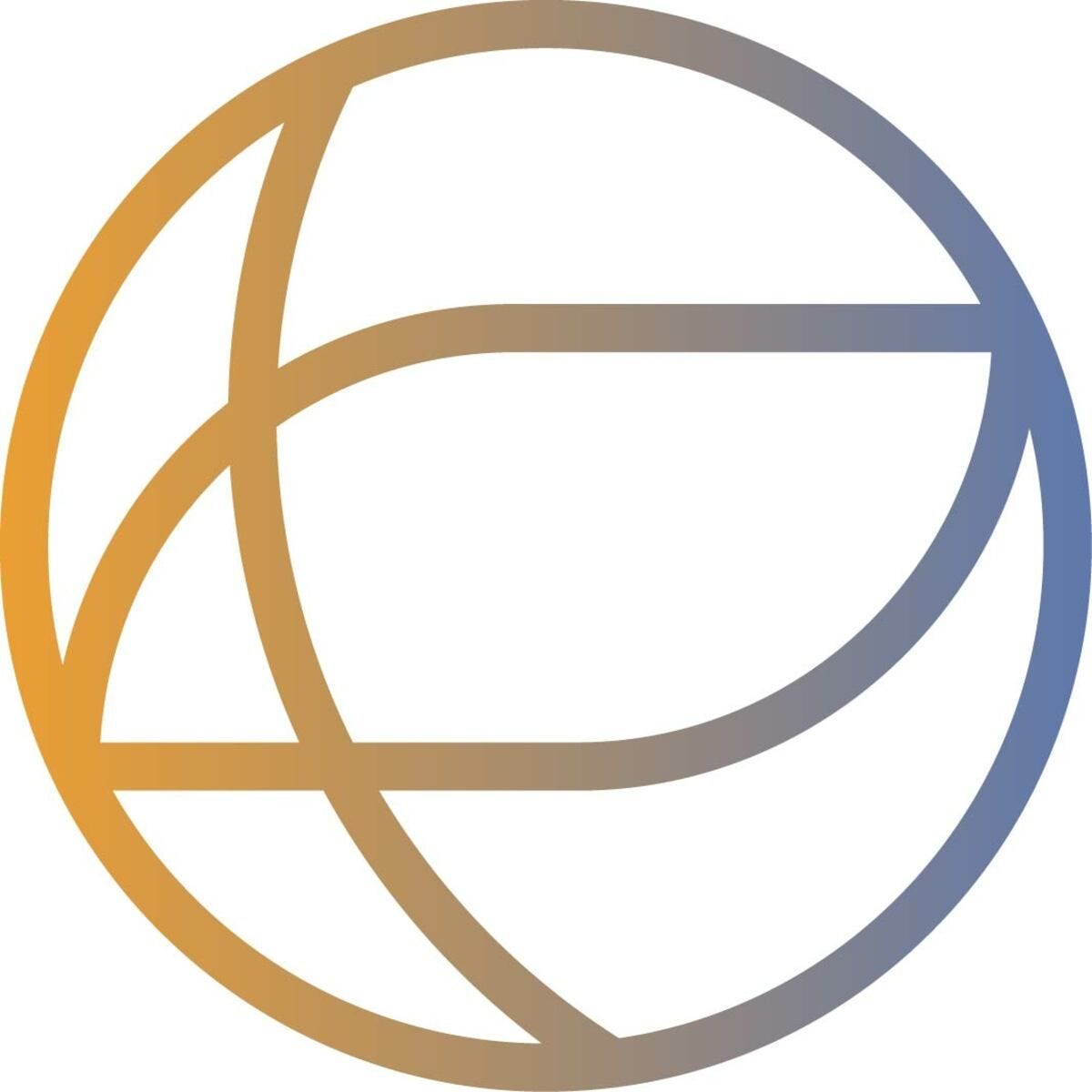 The Playbook
A weekly newsletter that deconstructs the business of sports and gaming.
ECONOMY
US Is About To Catch The Chill
The possibility of a US recession may be reviving, with job cuts rising and a surprise squeeze by oil producers led by Saudi Arabia poised to feed inflation.
It's spreading: UBS will cut 30% of its workforce due to redundancies post its takeover of Credit Suisse; retailer Marks & Spencer is chopping ~4,000 jobs to prop up its flagging business; McDonald's will keep its US offices shut this week as a prelude to layoffs; and Google is switching off lights and fans to save costs.
Forbes estimated that 136,000 people lost their jobs in the first three months of 2023. The US unemployment rate inched up in February as jobs in information, transportation, and warehousing shrunk.
Jolted: Oil prices will deliver a shock to the Joe Biden administration, which will have to fall back on depleting strategic reserves to keep pump prices from spiking in an election year.
M&A
A Lip-smacking Deal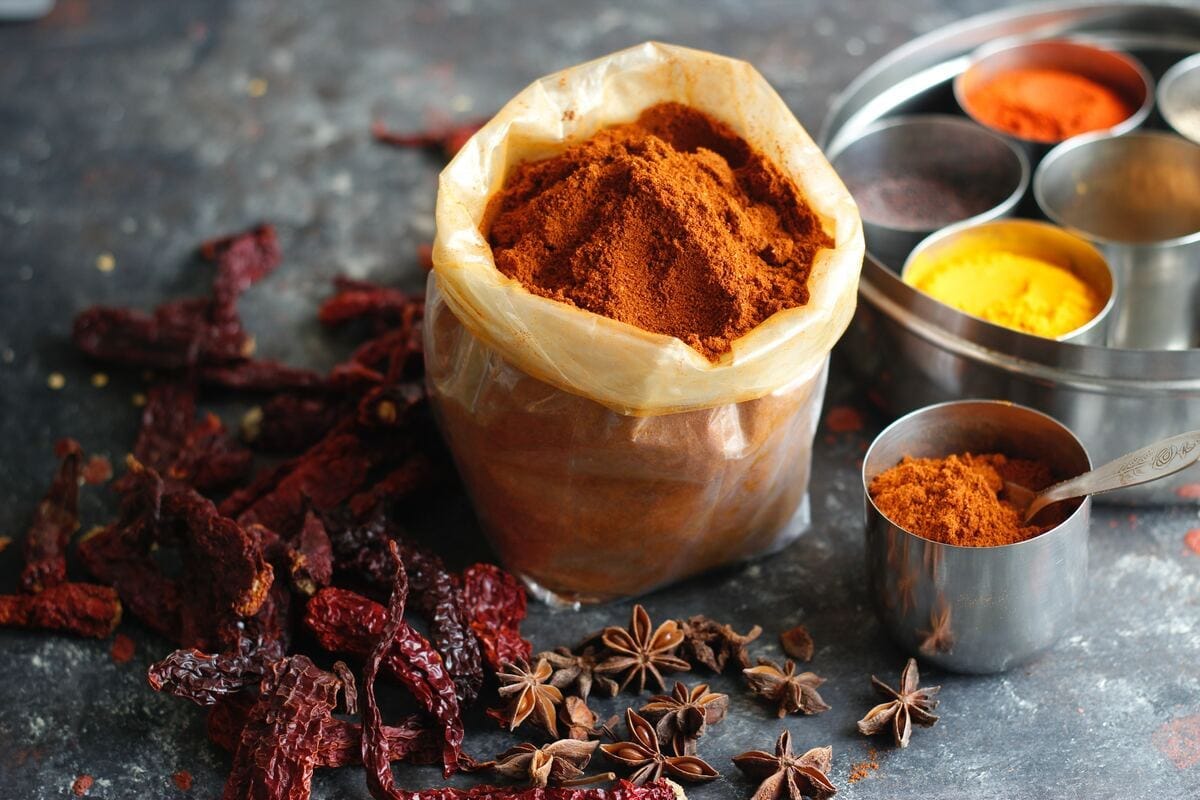 The who's who of the global FMCG industry is lining up to buy ad-pro-turned-food-entrepreneur Ajay Gupta's Capital Foods, which makes condiments under the brand names Ching's Secret and Smith & Jones.
Rising value: Future Group founder Kishore Biyani was Capital Foods' first backer in 2006, paying ₹13 crore for a 33% stake. That swelled to 44% seven years later when Biyani sold his ownership to Invus Group for ₹180 crore, valuing the company at ₹408 crore. Five years later, General Atlantic picked up 27% of the company for $54 million, pegging its worth at $200 million.
Industry boom: Dabur bought a controlling stake in Badshah Masala last year. Norway-based Orkla first bought MTR Foods, which later became its vehicle to acquire the Kerala-based spices maker Eastern Condiments. Others, such as A91 and Investcorp, have also fruitfully invested in Indian food companies.
The Signal
Nothing tastes as good as the food business in a large developing market like India, where incomes are rising and more people are relishing processed foods. Spice makers have been a particular favourite with private equity funds, which found them to be the perfect five-to-seven years' growth play. The companies are now primed for the big boys of the food industry to take over. General Atlantic could make 5x its investment in Capital Foods. Orkla's investment in Eastern gave a profitable exit to US-based McCormick, which had purchased a 26% stake in the company in 2010 for ₹162 crore.
🎧 Twitter's Blue Tick doesn't seem to have too many takers. Also in today's edition: Investment firms are doling out cash for India's masala brands. Listen to The Signal Daily on Spotify, Apple Podcasts, Amazon Music, Google Podcasts, or wherever you get your podcasts.
SPACE TECH
SpaceX's Moonshot Mission Has Competition
The Elon Musk-led firm can no longer flex its (monopoly) muscle. It has another competitor in South Korean Hanwha Aerospace. The defence-to-energy company aims to slash the prices of Korea's homegrown Nuri rocket by as much as 50% by 2032 to take on SpaceX.
But how?: Hanwha, whose cash cow remains defence after South Korea quickly became one of the world's major arms exporters, will funnel this money into its space business.
New players: South Korea has earmarked $674 million—a record figure—for space programmes this year. Two Luxembourg-based satellite rivals are mulling over putting their differences aside to take on Musk. China, too, has entered the chat.
Win: India successfully experimented with reusable rockets, which could make similar launch vehicles cost-effective.
Descent: Richard Branson's rocket company Virgin Orbit has halted operations and laid off 85% of its workforce due to a funding crunch.
HEALTH
It's Back…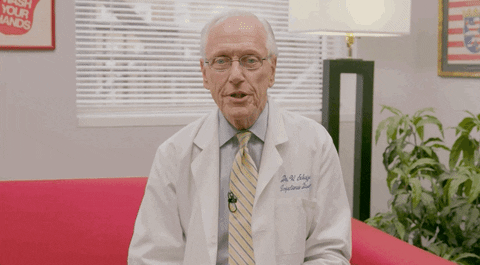 …or it could be. India saw a 2x surge in reported Covid cases this past week, the sharpest rise in since the third wave in January last year. Doubling time—the period it takes for the number of cases to double—has dropped to less than a week, just like in the third wave. A newly detected Omicron variant is to blame, but it's thankfully not more severe than previous variants.
Worrying: The government has issued guidelines warning people against mindlessly using antibiotics if infected. While cases are rising, hospitalisations are low so far. Guidelines are great, but spending on healthcare by the central government and 17 large states has fallen sharply as a percentage of GDP—from 1.23% to 1.17%. It did grow by just under 10% year on year, but that's probably not enough.
FYI
Left the building: Dale Vaz, Swiggy's CTO, will leave the company. Vaz's exit comes days after Karthik Gurumurthy, head of its quick-commerce vertical Instamart, put in his papers.
Amber signal: Bike taxis could make a swift return to Delhi's streets, with the government likely to approve an aggregator policy in two months. The policy has been cleared by the New Delhi government's law department.
Et tu: Business and financial information major Bloomberg has announced BloombergGPT, which it bills as a "large language model for finance" with 50 billion parameters.
New frontiers: Music label and film production/distribution house Tips will enter the highly-competitive web series space with a show called Ajmer Files.
Padding up: India's Competition Commission will have the power to review overseas mergers and acquisitions, according to a revised legislation approved by the parliament.
Royal rumble: Endeavour Group, the owners of mixed-martial art franchise UFC, has acquired World Wrestling Entertainment or WWE. The two will combine to form a publicly-listed company valued at $21 billion, headed by Endeavour's Ari Emanuel.
THE DAILY DIGIT
500 million
The total views that the 2023 Indian Premier League's opening match between Gujarat Titans and Chennai Super King garnered on streaming platform JioCinema. Unique viewers stood at 60 million. Disney Star, the official television broadcaster, witnessed 140 million viewers tuning in for the match. (Business Standard)
FWIW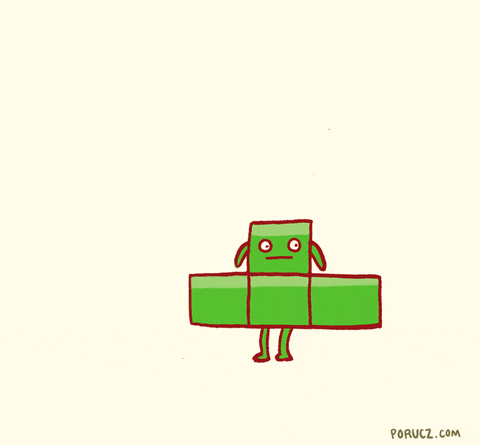 Game on: The OGs will remember Tetris, one of the best video games to have ever existed. The incredibly addictive game—which permeated pop culture, became a household name, and is unflinchingly used as a verb—was created in the Soviet Union in 1984. Well, all those hours spent twiddling thumbs may have worked in your favour. Turns out, playing the retro block-puzzle game improves brain efficiency. Remember the name: you need to thank Alexey Pajitnov for his creation.
In the mood for love: China is doing its own version of the Do it for Denmark campaign. Students in two Chinese colleges have a new assignment: fall in love during the week-long break. Of course, this is an attempt to arrest China's declining birth rate after it hit a record low in 2022 for the first time since 1961. Well, somebody tell them, China's young have fallen out of love with marriage.
It's not you…: This is a friendly reminder that being "too sensitive" is not a negative trait. If you're somebody who is easily overwhelmed, there is a chance that you could be a Highly Sensitive Person—a category some researchers are calling "the missing personality type." Kanye West, Lorde, Nicole Kidman, and Alanis Morissette are a few popular names who fall in this bracket. People in this category could often be the best performers at work, but also be the first to suffer from burnout. While we are glad this could be a missing piece of the puzzle, we are dreading this term as bait being overused on dating apps. 💀