Discover more from The Signal
The Signal is a daily curated newsletter that helps you understand the latest developments in business, tech, finance, economy, and policy with sharp analysis and crisp insights thats fun to read arriving at 8AM daily in your inbox.
Over 81,000 subscribers
Cash stays king
Also in today's edition: Netflix most sued for libel, Myntra goes live, Who is agritech for?
Good morning! Elon Musk has a lot on his plate. He is tweeting to ask his followers to vote on whether he should sell his Tesla shares. Meanwhile, at another one of his companies, SpaceX, astronauts are shitting themselves. Literally. The toilet on the SpaceX capsule is broken. So the astronauts who splash down Monday night will have to hold it in for 20 hours or let it go in the diapers they've been forced to wear. Maybe Musk could divert funds from his newfound wealth to fix a few washrooms. 
The Market Signal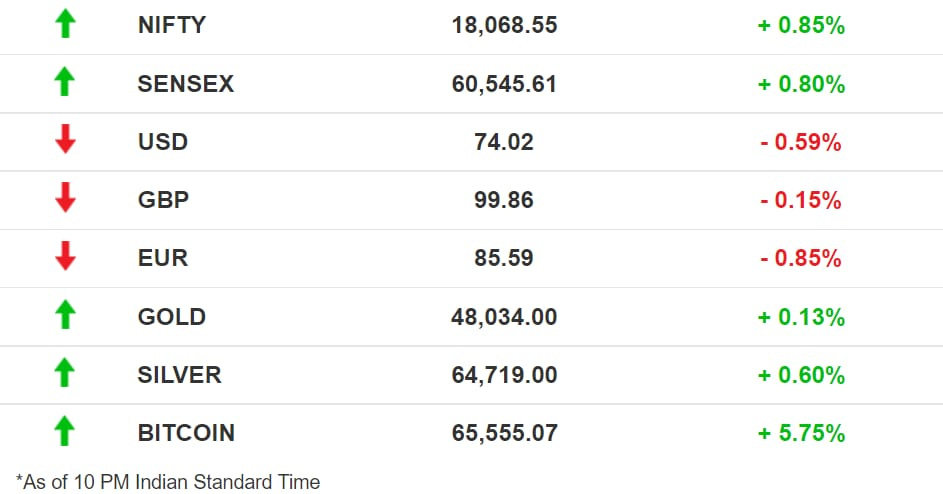 Stocks: A second-half surge saw benchmark indices beat a sluggish start to close comfortably in the green. The broader markets also joined the party with the BSE Midcap and Smallcap indices gaining 1.3% and 0.9% respectively. All sectoral indices except for Pharma and Bank closed in the green.
Shining bright: The share prices of gold loan financiers Manappuram Finance and Muthoot Finance hit their respective record highs on the back of a strong earnings report from the latter.
Lawyers Love Netflix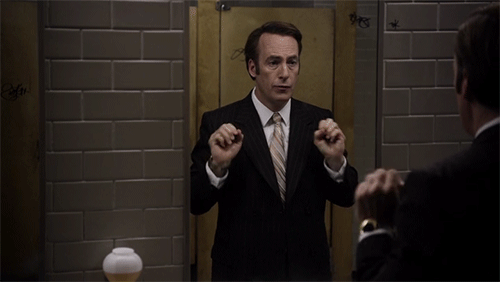 Lawyers at Netflix are quite busy, it seems. The streaming platform has emerged as the company that is facing the most number of active libel suits, more than even big news organisations such as the New York Times and The Guardian.
A Georgian chess champion, for instance, has sued Netflix over a comment in The Queen's Gambit. It has also been sued for Making a Murderer, Operation Varsity Blue, and Messiah.
How so? The question is not why the platform is getting sued, but what happens if the cases lead to development of jurisprudence that may tilt in favour of those suing. At the moment, Netflix's defence is the same as a movie hall that shows a movie or a bookstore that distributes books. They do not have responsibility for the content in the books or movies.
Wide impact: Netflix often is more than just a distributor. It wins awards and is an active participant in creating content. If courts start seeing a creator in Netflix rather than just a distribution platform, things could turn out differently. Any adverse ruling in US courts will have global implications for all OTT platforms.
The Evergrande Domino Effect
Even as a closed-door plenum of the Communist Party of China, where President Xi Jinping is expected to make moves to extend his rule, got underway, the fallout of the Evergrande implosion continued to ripple through the economy. 
Bond Sell-off: Concerns over viability are now spreading to some of China's biggest real estate companies. Once-bitten-twice-shy investors are selling dollar bonds of stronger property firms that are also higher quality borrowers.
Another Lehman?  Perhaps not, but expect prolonged pain as real estate contributes to one-fourth of China's GDP. The "controlled slowdown" of the sector is meant to put China's economy on a "better footing". Even the Fed is worried the fragility could spread to the US.
Cash Rules Despite Demonetisation
One of the aims of demonetisation was to persuade Indians to move away from cash to digital payments. Yet, five years after the knock-out move, cash stays dominant. Currency in circulation is at an all-time high of ₹28.3 lakh crore. Circulation of fake notes is rising too.
The E-Switch: Former finance minister Arun Jaitley had said that making Indians go digital was among the prominent reasons why ₹500 and ₹1,000 notes were banned overnight. Then, SBI's Soumya Kanti Ghosh had estimated that demonetised currency worth ₹4.5 lakh crore could disappear from the system. Instead, cash being circulated has risen to 14.5% of the nominal GDP in 2021 as against 12.1% at the time of demonetisation. 
Digital springs: There is no question that electronic payments have gained. Unified Payments Interface, which was barely used in November 2016, touched a record $100 billion in October 2021. Fittingly, Paytm that got jet fuel with demonetisation, opened its public issue for subscription yesterday. Instant money transfer, IMPS, too hit new highs in October.
The Signal
Last month, an SBI report had estimated that India's informal economy had shrunk to about a fifth of what the nominal GDP was. While all cash transactions need not be outside the formal sector, its amount in circulation suggests that the informal economy may be much larger than the SBI's estimates. An economist with a private sector bank told The Signal that India's informal economy, in reality, would still be about 55%. Physical currency continues to be the primary mode of payment for daily wages. Property developers say that secondary sales and luxury properties still thrive on cash transactions. Sudden lockdowns in 2020 and 2021 also meant that customers needed cash to transact with small merchants who don't accept e-payments. For now, cash rules.
Myntra Wants You To Just Buy It
Myntra is trying out influencer-led live online shopping in India, a model that is all the rage in China.
New ways to sell: It has already started testing it, with influencers and experts in fashion, beauty, and personal care hosting live video chats on the platform where customers can click and buy as they watch. The endorsers will even interact with the customers and offer time-bound discounts to attract more buyers.
Recently, Myntra's owner, Flipkart partnered with Moj, a short video platform to enable live commerce experience to attract new users.
Following China: Live commerce model has been quite successful in China, with Alibaba Taobao in the lead in terms of market share. Live-streaming e-commerce is estimated to be over $60 billion annually.
Whose Startup Is It Anyway?
Not too long ago, DeHaat, raised $115 million from Temasek, Singapore's sovereign fund, and others. The agritech company aims to connect farmers to buyers. But this is not about DeHaat. It's about agritech. 
It is hot: India's agricultural technology startups are the third-largest fundraisers in the world. In the first half of 2021, they have raised $2 billion, just behind US's $9.5 billion and China's $4.5 billion.
Who is it for? India has an unequal distribution of the internet, and it is not spreading at the same pace as earlier. That means the ambition of having a large agritech ecosystem appears wishful at the moment. 
Who gains? The government of India; it wants a database of everything about farmers, from their location to the crop grown to the money they make from produce.
What Else Made The Signal?
Hard-hit investor: China's technology crackdown impacted investment giant SoftBank causing a quarterly net loss of $3.5 billion, a first in one and a half years. 
Better education: BrightChamps, an edtech startup that teaches kids programming and other skills in over 10 markets is now valued at almost $500 million after it raised $51 million in a new financing round.
Crypto days: The global cryptocurrency market is worth more than $3 trillion for the first time. The market has added over $600 billion in value over the last month, according to CoinGecko.
Split up: Japanese conglomerate *Toshiba is considering breaking itself up into three separate companies. 
End cheap money: Kotak Mahindra Bank managing director and CEO Uday Kotak has urged central banks to end easy money policies saying abnormally low interest rates distort asset values.   
Uday Kotak

@udaykotak
Central banks and sovereigns globally have 1 medicine for all problems: print money. Distorts value and values. Like climate change it is the future generation's problem.We need to solve it not kick the can. Future is here. Future is now.
Nov 6, 2021
6.33K Likes   807 Retweets   330 Replies
More funds: Edtech startup Byju's has raised $1.2 billion in term loans to fund overseas acquisitions. 
FWIW
Star avatar: Film star Kamal Haasan will likely be the first Indian celebrity to have an avatar in a metaverse. The actor-politician, who has acted in 10 different 'avatars' in his movie Dashavataram, will have his own museum in a metaverse game being created by Fantico, an Indian collectibles platform.
Steamy ride: Like many transporters, Japanese bus operator Shinki Bus too faced the pandemic headwinds as people remained locked up at home. The service was also facing a particularly Japanese problem of falling ridership due to declining population and lifestyle changes. So it has decided to convert its buses into mobile saunas.
Milestone: Wang Yaping became the first Chinese woman to walk in space. The astronaut who had arrived on the Tiangong space station on October 16, walked for 6.5 hours in space along with fellow astronaut Zhai Zhigang. 
[*This copy has been updated to correct the name of the company. We regret the error.]
Want to advertise with us? We'd love to hear from you.
Write to us here for feedback on The Signal.