Discover more from The Signal
The Signal is a daily curated newsletter that helps you understand the latest developments in business, tech, finance, economy, and policy with sharp analysis and crisp insights thats fun to read arriving at 8AM daily in your inbox.
Over 81,000 subscribers
Celebrities 🤝 NFTs
Also in today's edition: Goldman Sachs upvotes Paytm; One vaccine to rule them all? Chinese officials double as VCs
Good morning! Yug and TardiVerse are battling for boasting rights over who hosted India's first metaverse wedding. While the run-up to the TardiVerse-hosted, Harry Potter-themed wedding in Sivalingapuram—with NFTs and all—was in the news for weeks, a couple in Bhopal quietly swept the rug from under their feet. The Yug wedding was also sponsored by Coca-Cola, Bharat Matrimony, and ITC. We'd say both platforms won, simply because people now know they exist.
The dominance of English music appears to be fading. Also, while celebrities are going gaga over Bored Ape Yacht Club, Brantly Millegan has now been cancelled. Listen in to The Signal Daily to find out about the recent controversies in cryptoland ft NFTs and DAOs.
The Market Signal*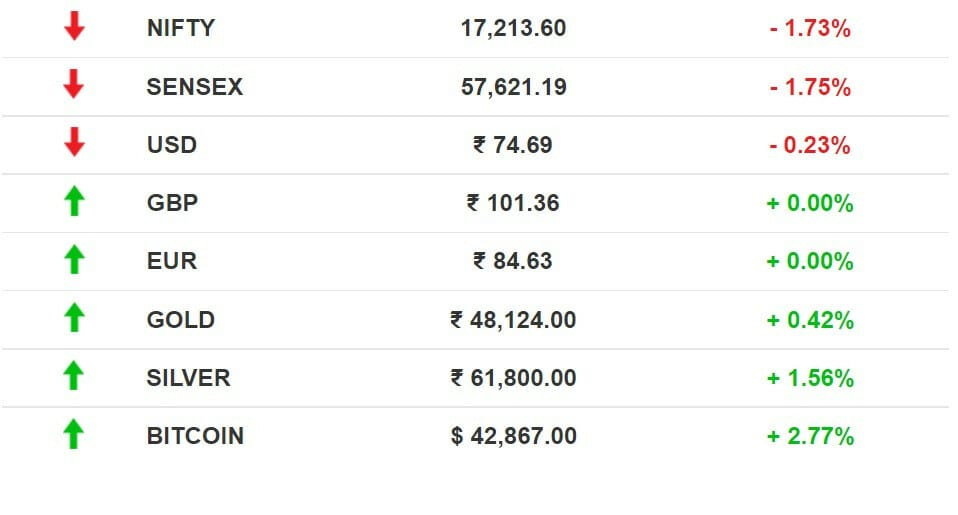 Stocks: Dalal Street was reeling under pressure from heavy FII selling, rising US bond yields and crude oil prices. The RBI's rate-setting panel begins its meeting today. Investors lost ₹6.7 lakh crore value in the last three days. Sectoral indices, except Metal and PSU Bank, dropped by 1% to 2%.
What To Do With Paytm?
The jury is out on Paytm's future performance on the stock market. Foreign brokerages Macquarie and Goldman Sachs have opposing views on its parent One 97 Communications which went public in 2021.
Big dent: Macquarie has slashed its target price on Paytm to ₹700 from the earlier ₹900. It has maintained from the start that the payments company has problems—the main one being the massive ESOPs of about 38 million it issued before its IPO which are expected to cost the company around ₹1,600 crore per year.
Glimmer of hope: On the other hand, Goldman Sachs has upgraded Paytm to a "buy" from "neutral", with a target price of ₹1,460. They cited the company's growing revenues and rising market share in UPI and non-UPI markets as opportunities.
It's now up to investors to figure out where the merit lies.
A MESSAGE FROM OUR PARTNER
It Is Really That Simple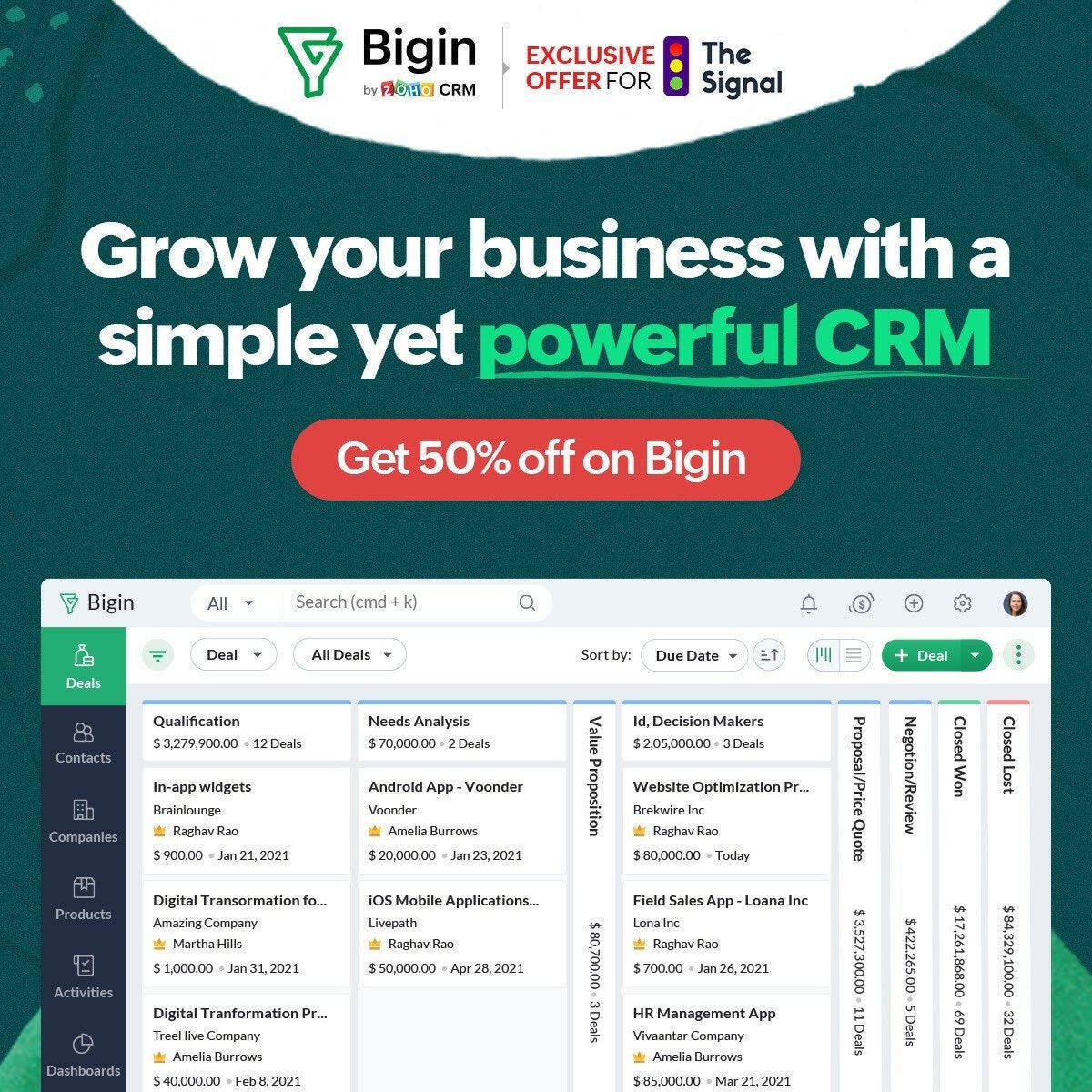 Change is hard. It requires us to unlearn and relearn. But, it doesn't need to be challenging.
Sometimes, it only takes 30 minutes.
Bigin is an easy-to-use CRM from Zoho that helps you manage your sales end-to-end. It's got all the things you look for, and a lot more to help you pore over the stuff that matters. Set it up in half an hour, and get on the productivity train.
It's really that simple. But let's make it simpler.
At just ₹400/month per user, it's a steal. We know you want to. So let's Bigin.
The Signal readers get 50% off upto ₹7,500 on purchasing Bigin.
DAO And The Crisis Of Confidence
Brantly Millegan is cancelled. The steward for Ethereum Name Service or ENS—which provides domain names to Ethereum or .eth wallet holders—was voted out by the ENS community in a DAO vote.
Keep it simple, silly: A DAO, or decentralised autonomous organisation, has no central leadership. Its rules are created by open-source code and enforced by 'smart contracts'. These bottom-up collectives build a variety of applications on public blockchain systems such as Ethereum, and are paving the way for (a speculative) Web3.
Millegan was ousted for his Catholic-conservative views dating to 2016. His attempt at justification via a Discord post was in vain. Millegan's exit is a huge deal because of his reach within DeFi (decentralised finance) and DAO networks.
The Signal
Brantly Millegan is the latest casualty in DAOs' quest for goodwill. In late January, Wonderland DAO removed treasury manager 'Sifu' after learning that he is Michael Patryn—the convicted co-founder of Canadian crypto exchange QuadrigaCX. QuadrigaCX's other founder Gerald Cotton died in India under mysterious circumstances. We recommend the podcast Exit Scam, which relays the QuadrigaCX saga in great detail.
Questionable leaders aside, DAOs and all things contiguous (NFTs, DeFi, etc.) are facing increasing flak. Rightly so. Consider the Bored Yacht Ape Club, whose celebrity members are signed to CAA, the talent management agency that has a stake in NFT marketplace OpenSea (aside: it's also courting TikTok influencers). And that trading in blockchain assets such as NFTs increases the speculative value of an already speculative instrument—much like the mortgage bonds that caused the 2008 financial crisis.
There's a reason why Dan Olson's two-hour takedown of Web3 went viral: while lies are travelling halfway around the world, the truth is finally putting on its shoes.
A Silver Bullet In Our Hands?
There's finally a vaccine that claims to tackle Covid-19 variants. Indian scientists from the Kazi Nazrul University, Asansol and Indian Institute of Science Education and Research, Bhubaneshwar observe that the "designed vaccine was found to be highly stable, antigenic and immunogenic." Next, the vaccine will be produced for clinical testing. 
India's drug quality watchdog has approved Russia's single-shot Sputnik Light vaccine. In more positive news, India recorded 83,876 cases on Monday, lowest in a month. 
Moving on: Australia will open its borders for vaccinated (Tch! Novak Djokovic) international visitors after two years on February 21, 2022. The situation is grim at the US-Canada border. Canada's Ottawa has imposed a state of emergency over anti-vaccine protests. 
Debt-ridden Chinese VCs Take Control
Foreign VCs had built China's tech sector, now a Chinese local government is calling the shots.
How? Communist Party officials have set up Hefei, a small Chinese city, as their investment hub. Many companies such as the tech giant Nio have shifted their core business to the city after the local government became one of the company's investors. Most of the richest entrepreneurs in the country now have some government officials as an investor.
Why this? Well obviously, it is much easier to get approvals and gain protection if the Party is involved. For the government, it's more about taking the reins.
Not all sunny: It's highly risky though. Local governments are under more than $8 trillion debt, a lot of it is owned by foreigners through complicated structures. A blowout could be costly. Vultures would swoop in.
Oaktree Capital, an investor that specialises in squeezing loan-laden companies, has seized a second Evergrande property in China as part of an unprecedented push to recover $1 billion in unpaid debt.
FYI
Web3 = $: Sequoia Capital India is betting big—$450 million, to be precise—on Polygon, a blockchain network.
Tough luck: Meta has threatened to pull out Facebook and Instagram in Europe if it doesn't share user data with the US. On the same day, Swedish price comparison PriceRunner sued Google for $2.4 billion for manipulating search results.
Fundraise: Edtech startup Invact Metavesity raised funds from 70 investors, putting its valuation at $33 million. Dairy brand Country Delight will reportedly collect $90 million to $100 million in its next round.
Back to original: Fight Club's ending is restored on Chinese streaming platform Tencent Video, after fans complained about removal of the iconic scene.
To be banned: J&J is edging toward a global ban of its talcum-based baby powders from sale amid fears the product may present a cancer risk.
Facing backlash: Hyundai is in hot water in India as Hyundai Pakistan's social media handles posted about standing strong with Kashmir.
Off to space: Space entrepreneur Greg Wyler's new company E-Space plans to put 100,000 satellites in orbit in the coming years.
FWIW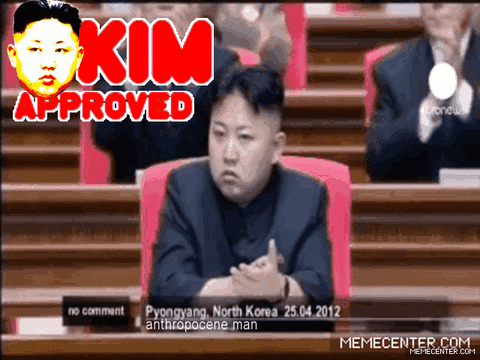 Crypto haven: A Dutch family decided to sell everything they own including a 2,500-square-foot house to invest in Bitcoins. Since 2017, the Taihuttus have trekked across 40 countries. Five years later, the Bitcoin Family, have decided to call Portugal their home, a country with tax-free crypto regulations.
Fruit of thy labour: Vietnamese farmers are staring at losses. China has halted fruit imports from Vietnam, in a bid to prevent a Covid-19 outbreak. So now, long lines of trucks carrying dragon fruit are stationed at the Vietnam-China border. With the ongoing Winter Olympics ending by February 20, 2022, it is a testing time for Vietnamese farmers.
Most hated rock: Kim Jong-Un began his biggest ever series of missile tests last month. Most of these missiles detonated at one place, Alsom Island. The place has been designated as "No Man's Land". People on Twitter started making jokes about it, calling the area "most hated rock".
Want to advertise with us? We'd love to hear from you.
Write to us here for feedback on The Signal.