Discover more from The Signal
The Signal is a daily curated newsletter that helps you understand the latest developments in business, tech, finance, economy, and policy with sharp analysis and crisp insights thats fun to read arriving at 8AM daily in your inbox.
Over 81,000 subscribers
CEOs break up with Tinder
Also in today's edition: Travel saves Airbnb and Uber; Nike scores in women's sport; Lowdown on India and 5G; Taiwan braces for US-China powwow
The big guys at Warner Bros. have decided to shelve Batgirl as a cost-cutting measure. Why? Originally budgeted for $80 million, Covid-19 protocols pushed costs up by another $10 million. It doesn't help that the entertainment company wants to focus on theatrical films rather than streaming projects. Animated feature Scoob!: Holiday Haunt has faced the axe too. Who'd have thought streaming platforms would become the villain?
If you enjoy reading us, why not give us a follow at @thesignaldotco on Twitter and Instagram.
The Market Signal*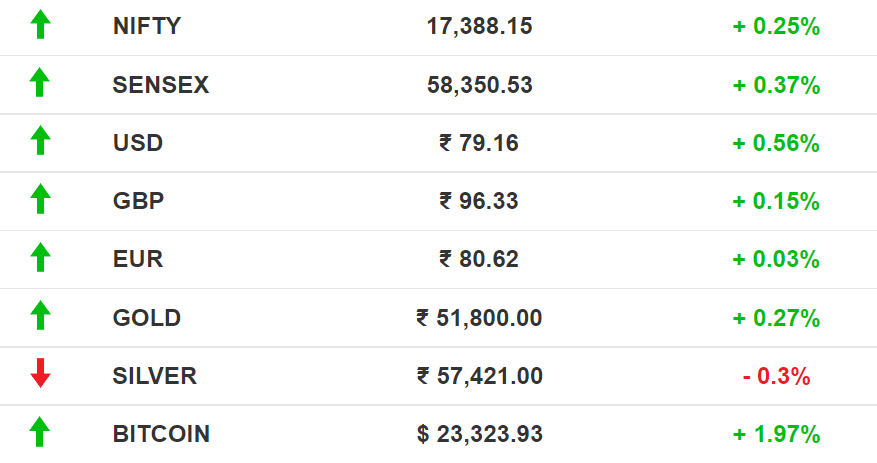 Stocks: Indian equities stayed in the green for the sixth day in a row as geopolitical tensions between the US and China petered down. Zomato shares slipped after Uber sold its 7.8% stake in the food tech company. SpiceJet shares soared 13% after it was revealed that the promoter is in talks with a Middle Eastern carrier for a 24% stake sale.
Early Asia: The SGX Nifty rose marginally higher (0.34%) at 7.30 am India time. The Hang Seng Index (1.95%) and Nikkei 225 (0.66%) pushed ahead.
DATING
The Dating Giant's Giant Rejig
The world's largest dating conglomerate is struggling—just a month after reports about dating app fatigue trickled in. Tinder, the jewel in the Match Group's crown, is undergoing significant churn. CEO Renate Nyborg is leaving the company within a year of joining. Plans to embrace virtual currencies and metaverse dating stand abandoned.
Bottom line: Tinder's lacklustre Q2 2022 results sparked a 22% drop in Match Group's shares. In a letter to shareholders, stand-in CEO Bernard Kim admitted that the app failed to meet monetisation expectations after a standstill in engagement and growth. The forecast for Match-owned Bumble isn't great either.
Revolving door: In 2021, Jim Lanzone was appointed as CEO. He left for Yahoo and was replaced by longtime director Shar Dubey, who in turn was replaced by Bernard Kim, in turn replaced by Renate Nyborg before he stepped in again. Phew.
BUSINESS OF SPORT
Nike Scores As Women Win Cup
England's dramatic victory at UEFA Women's Euro 2022—which prompted footballer Chloe Kelly to rip off her shirt in celebration and reveal a Nike sports bra—is a win for the sporting major.
Why?: Goodwill. Adidas dominates football sponsorships, but Nike has ramped up investments in women's sport, where sponsorships pale in comparison to men's leagues. Nike stands doubly validated 23 years after Brandi Chastain celebrated just like Kelly when the US won the 1999 Women's World Cup; she too was sponsored by Nike.
It's especially a great look in England, whose men's teams have never won the Euro.
Paving the way: The women's Euro had record viewership and was also LinkedIn's first foray into sports sponsorships. The Commonwealth Games also attracted brands such as Thumbs Up, which is platforming Indian women athletes.
🎧 Women's sports is finally getting the attention it deserves.
A MESSAGE FROM OUR PARTNER
Creators, Get Paid For Doing What You Do!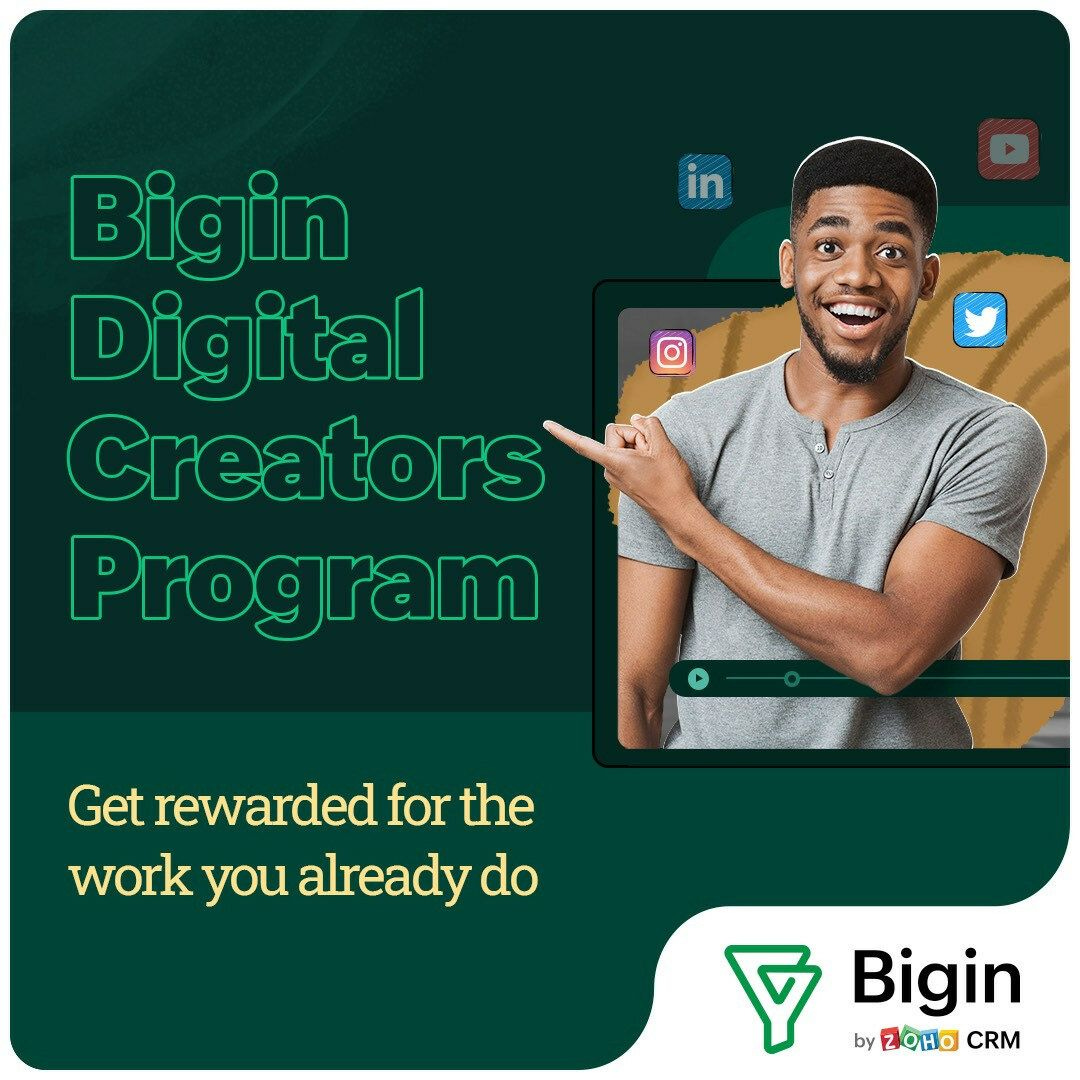 Hello there. Are you a creator trying to monetize your content? Find out how Bigin's Digital Creator Program can help you.
Say you're a YouTuber, newsletter creator, podcast host or curator of content who is educating audiences on various business topics. As part of Bigin's Creator Program, you can get rewarded for creating content. Simply share your basic information and the Bigin team will get in touch with you.
TELECOM
The Long And Short Of India's 5G Rollout
Last week, we told you about Jio's aggressive bid for the 700 MHz spectrum (read: hinterland coverage) in the recently-concluded 5G auction. This week, we offer a bird's eye view of how 5G may roll out in India.
Short-term: Delhi and Mumbai will be the first to get 5G coverage, followed by other metros and Tier-II cities. Though 5G devices comprise a fraction of India's mobile market, Qualcomm expects such phones to account for 30% of incremental sales this year. Owing to the current lack of critical mass and challenges in upgrading infrastructure, tariffs may initially remain unchanged.
Enterprise wars: Jio is the only Indian telco that'll operate across global 5G bands and deploy an indigenously-developed 5G stack. The Jio 5G Hyperlite Stack will cater to enterprises, though Adani's bid for captive networks in key industry circles will intensify competition with Reliance.
The Signal
Perhaps recognising 5G's gamechanging potential—from powering low-latency VR to smart factories—union minister Ashwini Vaishnaw has invited suggestions for a new telecom framework.
Beyond a possible overhaul, however, there's a geopolitical undercurrent to disruptions in the way telcos will go about their 5G business. Chinese equipment makers once accounted for 20% of India's 4G vendor market. The Centre's decision to bar ZTE, Huawei, etc. in India's 5G race means Airtel and Vi may now strike deals with Samsung, traditionally a Jio partner. Jio in turn could partner with Ericsson for the first time.
The outcomes of multi-vendor strategies will eventually determine how smooth or not India's 5G rollout will be.
🎧 Here's all you need to know about the 5G rollout.
GEOPOLITICS
All At Sea
Taiwan is in for a squeeze in the latest episode of King Kong vs Godzilla. US House Speaker Nancy Pelosi's visit to Taipei has provoked military manoeuvres with live ammunition and an economic blockade by China. Interestingly, Pelosi's flight path skirted the South China sea.
The visit has been top of mind in China, even briefly crashing Weibo. It could fuel nationalist sentiments over unifying Taiwan with the mainland.
Pick your side: The US and mainland China are Taiwan's biggest markets and a conflict (most unlikely) between the two would be disastrous for it. But jousting is on. TSMC, the world's biggest chipmaker, says a war will render it "inoperable". The US is creating legal frameworks such as the CHIPS and Science Act that force companies to choose between the US and China. Samsung and SK Hynix are already hesitating on China.
EARNINGS
Travel Rescues Airbnb, Uber
Inflation hasn't come for Airbnb this time around. The travel company posted a record profit and $2 billion in revenues as travellers decided to chase the adrenaline rush.
Check in: Long-term stays continued to be a popular category courtesy remote work. Colour us surprised. TEO Brian Chesky has found an opportunity in the slowdown, noting that it could mean more people opening up their homes for rentals. That equals more business. In NYC though, landlords are evicting tenants for pricier Airbnb rentals. Not a happy ending.
Zooming ahead: Uber, another business with travel-slash-mobility as its prime focus, turned cash positive for the first time. This too is thanks to pent-up travel demand and offices reopening. Hikes in gas prices proved to be no deterrent. According to CEO Dara Khosrowshahi, the business added 70% new drivers to tackle inflation and rising costs.
FYI
Relief: The Centre has scrapped the controversial Personal Data Protection Bill in favour of an in-the-works "comprehensive legal framework".
Digestif: Uber has reportedly concluded the sale of its 7.8% Zomato stake for $392 million.
Trundle: The Bank of England may increase interest rates by 50 basis points—the largest hike in the UK in 27 years.
Side hustle: Swiggy has introduced a 'moonlighting policy' that will allow employees to take up second jobs after work hours.
Gaming downturn: Nintendo reported a decline in hardware and software sales. The development follows similar declines in Microsoft's XBox and Activision Blizzard units, and Sony's adjusted profit outlook.
FWIW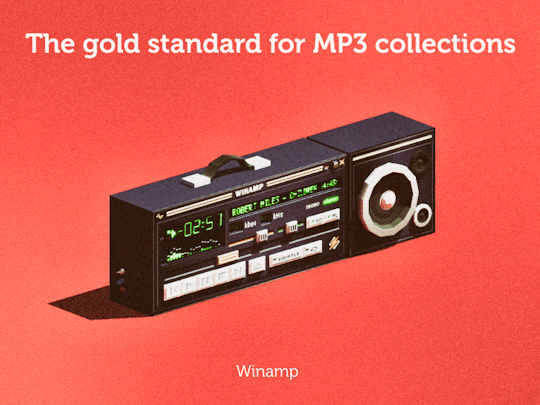 Guess who's back? Winamp, the most popular desktop player from the '90s, has made a comeback. Yes, it is available for download here. Some kinks need to be ironed out, but the reboot is pretty much a throwback to the desktop days.
In bloom: Speaking of comebacks, a conservation team has rediscovered a magnolia tree that was lost for 97 years. The northern Haiti magnolia was on the red list of threatened species, but now there's hope. The team intends to return to Massif du Nord, Haiti, to collect seeds in autumn.
Enjoy The Signal? Consider forwarding it to a friend, colleague, classmate or whoever you think might be interested. They can sign up here.
Want to advertise with us? We'd love to hear from you.
Write to us here for feedback on The Signal.