Discover more from The Signal
The Signal is a daily curated newsletter that helps you understand the latest developments in business, tech, finance, economy, and policy with sharp analysis and crisp insights thats fun to read arriving at 8AM daily in your inbox.
Over 81,000 subscribers
China checks into the Ukraine crisis
Also in today's edition: Captain Fresh's caught fresh money; Bitcoin makes steady moves; The bear roars; #nowshowing A blockbuster deal
Good morning! A tiny archipelago that managed to evade Covid-19 for two years is no longer pandemic-immune. The Guardian reports that Chatham Islands, home to just 600 permanent residents, recorded its first Covid-19 cases over the weekend. The remote Pacific island is part of New Zealand, which is struggling to cope with the Omicron variant. Efforts are now on to curb its spread among indigenous tribes.
The new Batman film scored big—$248.5 million—at the international box office. In the US, the superhero adventure is the second-best debut in the pandemic era behind Spider-Man: No Way Home. Additionally, host Farheen Khan also discusses global market volatility in today's episode. The Indian equities market is in the red, and the country's currency, the rupee, has reached an all-time low. Tune in to The Signal Daily!
The Market Signal*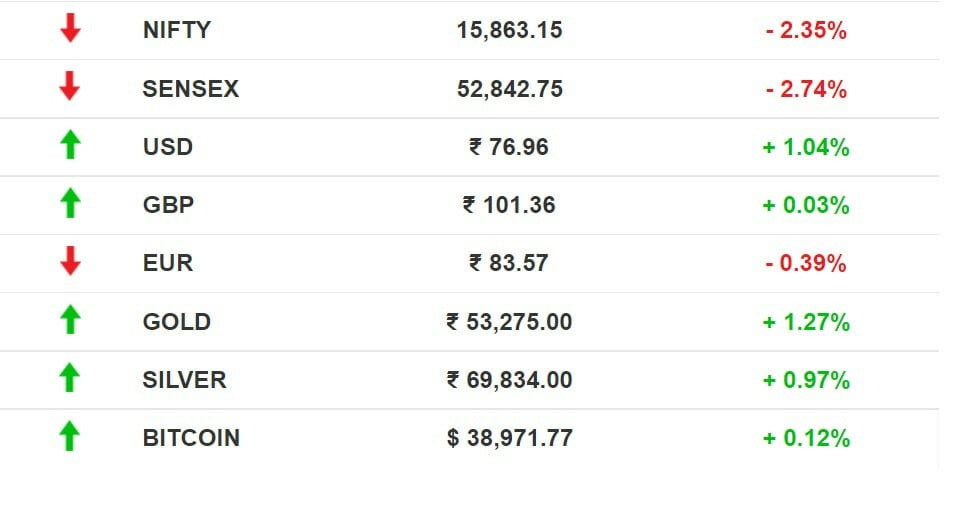 Stocks: Benchmark indices hit a low on Monday as the Russia-Ukraine war entered the eleventh day. Brent crude hit $139.13 per barrel. IndusInd Bank, Axis Bank and Maruti Suzuki were among the top Sensex losers. Fintech giant Paytm's shares slipped below ₹50,000 crore.
STARTUPS
Captain Fresh Is Now A Big Fish In A Small Pond
The valuation of seafood marketplace Captain Fresh has jumped fiftyfold since March 2021 to $500 million. The development follows a recent $50 million funding round led by Tiger Global and Prosus Ventures. Captain Fresh founder Utham Gowda has announced plans to expand overseas and stock other animal proteins too.
Farm to retail: Unlike B2C marketplaces such as Licious and FreshToHome, Captain Fresh is B2B-focused and fills in the lacuna of organised supply. Fishing in India is highly fragmented and time-sensitive. After being auctioned in the early hours of the morning, fresh catch is typically sold between 8-10 a.m. The startup claims to have unique quality checks and connects fishermen and fish farmers to retailers via a bidding engine.
Gowda is also experimenting with social commerce to help fishermen sell inventory in real-time.
INVESTING
Bitcoin Gains On Gold
Prices of gold, the world's favourite safe-haven asset, shot through the roof as Russia's invasion of Ukraine saw no signs of ending. It went past $2,000 an ounce, a level not seen since July 2020.
Store of value: The price of bitcoin, which is increasingly seen as an alternative to gold, came off the highs it scaled after the US and allies cut off Russia from SWIFT. It jumped from around $38,125 on February 28 to $44,500 in 24 hours. Since its steep fall in March 2020, bitcoin has increasingly gained investors' confidence as a "store of value". Its acceptance increased after the global onset of the Delta variant. Afghans fleeing the Taliban relied on bitcoin. The Russia-Ukraine war has accelerated the process.
Although gold is unmatched as a store-of-value, it is not safe to carry when you're fleeing war. Bitcoin, however, can be kept in a digital wallet and retrieved anywhere.
UKRAINE-RUSSIA CONFLICT
China's Opportunity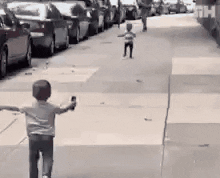 A prolonged pandemic and a war have presented an opportunity for China to legitimise its claim to superpowerdom and the third pole of global politics.
On Saturday, Chinese premier Li Keqiang said his country would be the "stabiliser" of the global economy in 2022. On Tuesday, foreign minister Wang Yi, arguably one of the most influential diplomats in the world today, said China was prepared to mediate between Russia and Ukraine, something the latter also is keen on.
The Signal
Over the past two decades, China has grown its economic and military strength and emerged as the second-biggest economy behind the world's foremost power, the United States. It is also the factory to the world and now envisions global scale projects and initiatives befitting its growing stature.
Yet, Chinese leaders feel that their aspirations are being stymied by western rivals, led by the United States. Russia's invasion of Ukraine offers an opening to prove China's mettle as global leaders. Russia is particularly vulnerable at the moment because of its dependency on China to overcome Western sanctions.
China also has leverage over Europe because of supply chains. If Russia was to shut off gas and China its merchandise exports, Europe will be in dire straits. Although China has said that it stands behind Russia, a long war will harm its interests.
The US is a different ball game. Although US business leaders have worked back channels to forge a closer relationship with China, the administration is wary of the Dragon. China has made its reservations about the Quad and AUKUS clear, calling them Indo-Pacific versions of NATO. Any deal between Russia and Ukraine would also depend on arrangements with Europe and the US. A rapprochement would mean a tacit recognition of China as the third pole of global politics. That may be indigestible to the US establishment.
ECONOMY
Economic Recovery Could Go Off Rails
Global shares sank as crude oil hit almost $140 a barrel, heightening economic uncertainty and inflation risk. Indian equities saw a panicked sell-off. Asian and European markets plummeted as well.
Lowest ever: The rupee hit a historic low of 76.97 against the US dollar.
Global uncertainties and inflation risks pose a rate-setting dilemma for the RBI. Economic recovery could be hit, and the government's finances would weaken if it raises interest rates. But by holding on to rates, it risks control over the monetary system. Monetary Policy Committee member JR Varma has warned that the central bank's credibility is at stake.
MEDIA & ENTERTAINMENT
PVR-Cinepolis: A Monopoly In The Making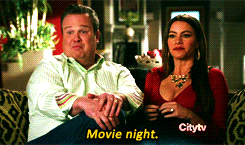 PVR and Mexican movie theatre chain Cinepolis are shooting for a blockbuster. We are talking about a ₹13,600-crore merger. PVR's Ajay Bijli will continue to have complete management control, while Cinepolis will hold board seats.
Beefing up: PVR is popular in the north; its previous acquisition, SPI Cinemas, has a strong foothold in the South. The acquisition of Cinepolis, which operates in non-metro cities, will complete PVR's pan-India presence. The proposed merger means amassing 1,200 screens at a time when Covid-19 meant evaporating revenues. Hopefully, the release of The Batman signals a rescue mission.
Sign of things? Robert Pattinson's The Batman is off to a flying start, raking in $249 million at the international box office. But, The Wall Street Journal reports, a superhero blockbuster is only a phenomenon, and the global box office resurgence could take time.
FYI
Moving fast: Electric mobility startup Yulu plans to raise $100 million by 2022. Social commerce platform CityMall bagged $75 million in its latest funding round, putting its valuation at $300 million. Fintech startup Zeta bagged $30 million from Mastercard, boosting its valuation to $1.5 billion. Edtech company Eruditus also raised $350 million in debt for mergers and acquisitions.
Exodus: Luxury brands Burberry and Prada are turning away from Russia. Accounting firms KPMG, Ernst & Young, and PricewaterhouseCoopers are severing ties with Russia. Japanese retailer Uniqlo and oil major Total will continue to operate in Russia.
Stolen: LAPSUS$, the outfit which claimed responsibility for the recent Nvidia attack, has hacked into Samsung's internal company data and Galaxy source code. If it's any solace, the tech giant maintains no personal information was leaked.
Spicy: Red chilli pepper prices are increasing because of a drop in production in India, also the world's largest exporter.
Another one: Sachin Bansal-backed fintech company Navi Technologies is looking to raise ₹4,000 crore through an IPO in June 2022.
Dismissed: Dutch technology investor Prosus has written off its 25.9% stake in VK Group, Russia's answer to Facebook.
Mushrooming: Microsoft has set up its fourth data centre in Hyderabad for ₹275 crore.
FWIW
Freedom fries? Poutine—French fries smothered in a gravy and cheese curds—is in the line of fire in Quebec. All thanks to its phonetic resemblance to a former spy who is now President of Russia. Le Roy Jucep, which claims to have invented Canada's favourite comfort food, considered renaming the dish. Death threats and backlash came knocking. Finally, they decided to get it off the menu.
Across the galaxy: Stomach-churning rides and immersive attractions at Disney's theme parks aside, Disney's also inviting those who have an appetite for adventure. Disney's culinary prowess is on display in the Star Wars Galactic Starcruiser experience. The menu includes a blue shrimp cocktail, Meteor Egg with Sausage (a Star Wars version of a Scotch Egg), and blue milk.
Victims of war: The Ukraine-Russia war continues to take a toll on animals that remain stranded at the Kyiv Zoo. Air raids, sirens, gunfire and blasts keep them up throughout the day. Not all heroes wear capes; fifty staff members have made the zoo their home to watch over the animals round-the-clock.
Want to advertise with us? We'd love to hear from you.
Write to us here for feedback on The Signal.