Discover more from The Signal
The Signal is a daily curated newsletter that helps you understand the latest developments in business, tech, finance, economy, and policy with sharp analysis and crisp insights thats fun to read arriving at 8AM daily in your inbox.
Over 81,000 subscribers
China's gone stealth
Also in today's edition: Poonawalla is stuck with shots, India's first CDS dies in chopper crash, Look what Mosseri is saying, SM platforms leave it to vigilantes
Good morning! When does the need to play video games strike you? It isn't when you're driving. But Tesla allows you to game while driving. Strange flex. But this is the same Tesla that was forced to admit that its billionaire founder, Elon Musk, greatly exaggerated the autopilot claims. Also the same Tesla, which is under investigation by a federal body after a car crashed into a bright red fire truck.
Btw, our podcast has been going strong for over two months now. Tune in on your daily jog, drive to the office, or even as you WFH-ers have breakfast in bed. We promise it'll be music to your ears.
The Market Signal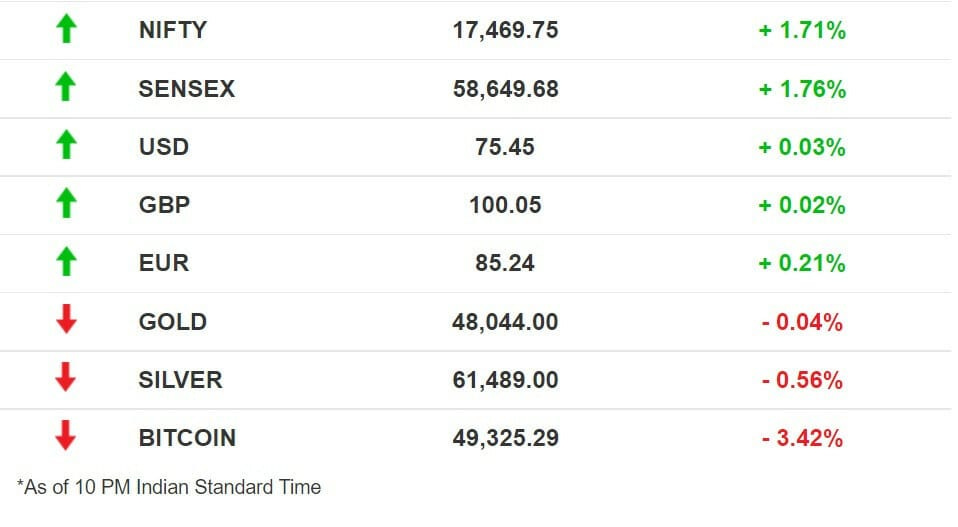 Stocks: Equities rose sharply after the Reserve Bank of India decided to keep interest rates steady, extending its easy-money stance likely well into 2022. The central bank is counting on fiscal policy measures by the government to tame inflation. Stocks of financiers and those who benefit from cheap loans such as automobile makers were buoyant. So were IT companies' shares. The sector now has the highest valuation premium in a decade.
Wanted: Takers for Covishield 
Adar Poonawalla didn't see this coming. Poonawalla's Serum Institute of India (SII) will cut vaccine production of Covishield by 50%. Currently, the vaccine manufacturer produces 250 million-275 million doses a month.  
Scarcity to abundance: This comes at a time when 50% of India's adult population has been inoculated.  Demand has begun to slow as 85% of adults have got at least one shot and nearly 1.3 billion doses have been administered. At the moment, the biotech company has no fresh orders from the government but has a stockpile of 500 million doses of Covishield which will expire in nine months. Although India remains the company's top priority, it may export the stock to countries in need.
India is yet to take a call on booster shots for the already inoculated and vaccination for those under 18 years of age. 
Global concern: In Nigeria, nearly one million Covid-19 vaccines expired in November 2021 when less than 4% of adults have been fully vaccinated.  
Meanwhile, vaccine demand is at an all-time high in the US amid rising concerns of Omicron spread. 
General Rawat Dies In Helicopter Crash
India's Chief of Defence Staff (CDS) Bipin Rawat died in a helicopter crash near Coonoor, Tamil Nadu. Thirteen of the 14 aboard the chopper, including Rawat's wife Madhulika, and some family members, were confirmed dead last evening. The Indian Air Force (IAF) Mi-17 V5 air force helicopter was carrying them from Sulur Air Force Base to the Defence Services Staff College in Wellington, Nilgiris district.
Following the accident, Prime Minister Narendra Modi held a meeting of the Cabinet Committee on Security. A Court of Inquiry has also been ordered by the IAF.
General Rawat, 63, was India's first CDS and the former Chief Of Army Staff. As the foremost military officer, he also headed the Department of Military Affairs and implemented India's five-year Defence Capital Acquisition Plan.
Wait For The Hearing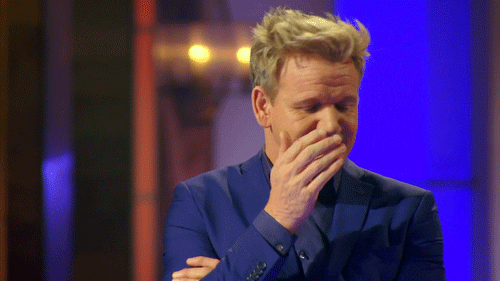 Meta Platforms (formerly Facebook) is launching new features and tools on Instagram to help users control their screen time and avoid mental health harm from diving into rabbit holes.
Shining Meta: Users can set the "Take a Break" tool to alert them to how much time they've been on the platform. It then asks them to shut the app or do something else. The feature is similar to what TikTok's Chinese sibling Douyin introduced in October after the government there frowned at screen addiction. It has unveiled new features that allow creator pros to monetise their profile pages. 
Meta is also rejigging its research group for an integrated look at the company rather than product-specific silos. It will focus on topics such as politics, well-being and misinformation. 
In India, it announced that it will help 10 million small businesses and a quarter million creators in skill development and entrepreneurship. 
Not so shiny: Meanwhile, an investigation by Tech Transparency Project allegedly found that the platform can help teens easily find and buy prescription drugs such as Xanax and Adderall. 
The Signal 
The flurry of activity at Meta Platforms came on the eve of a US Senate Committee hearing where Instagram chief Adam Mosseri is being grilled. Mosseri suggested an industry panel to set safety standards for children. Meta, particularly Instagram, has been under fire after whistleblower Frances Haugen revealed internal documents that showed how Instagram harmed US teens' mental health. The Signal's co-founder Venkat Ananth is part of a consortium of international journalists that has been given access to the Facebook Papers. The Signal's Saturday publication The Intersection is publishing the papers in partnership with The Hindustan Times. The first story documented how Facebook succeeded in convincing the Election Commission to settle for relatively milder oversight than tough regulations. The second showed the company's inadequate management of information flow during the 2019 elections.
Batmen Trawl Social Media  
Social media platforms have to cover a lot of ground when things go awry. Be it countering misinformation, regulating hate speech or fighting racism, the check-list is long and initiative, little. Alarmingly, users are taking up the mantle, putting on public trial racists, anti-vax nurses and fascists among others.
Guardians of the Internet: On TikTok, user and film director Michael Mc is one of the many self-appointed vigilantes who have taken it upon themselves to make the platform safer. And, the short-video platform is pushing users to do more. 
Feeble attempts: Twitter, too, is saving face by doing the bare minimum. Currently being assessed on a small batch of users in the US, it places the responsibility on the user to interpret "harmful behaviour". But the law is now catching up. Facebook, now Meta, is facing the heat too for its indifferent attitude.
Meta is in a sue-p: Rohingya refugees in the UK and the US have decided to take the company to task. US lawyers have filed a complaint against it for perpetuating violence-inciting hate speech. While Meta has claimed responsibility for its wrongdoings, it is too little, too late. 
China Goes Dark With Data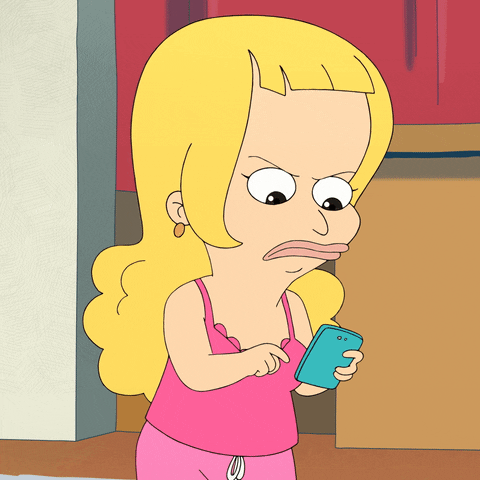 China is turning into a black box as Beijing becomes increasingly stingy with data. A new data-security law will curb information, including financial statements of local companies, available to foreigners.
No, can't have: It had already blocked access to information on the location of ships in its waters, blinding global supply chain watchers with data darkness. It has also restricted access to coal consumption use data and judicial records. 
Earlier this year, China had refused to hand over raw Covid-19 infections data to the WHO when it asked for information on 174 cases from Wuhan in 2019. The Wall Street Journal reported that one of the severest restrictions was imposed on western scholars who could not access Chinese research archives. 
What Else Made The Signal?
Say what? Transitioning to green energy may not be all that great, claims Saudi Aramco CEO Amin Nasser. Doing so, he warns, could spark inflation and social unrest.
Dressing down: The Madras High Court has asked low-frills carrier SpiceJet to wind up its operations and settle dues of $24.01 million to Swiss stock corporation, Credit Suisse AG.
New unicorn: Health tech startup Pristyn Care has become the newest unicorn after Sequoia Capital pumped in $100 million at a valuation of $1.4 billion.
Small joys: The Covid-19 pandemic brought with it global supply challenge, and the chance to celebrate a milestone. India became the number one food supplier to Arab nations. 
Retail therapy: Byju's made its tenth acquisition this year with Austria-based GeoGebra, an interactive maths learning tool
Slow recovery: Fitch Ratings cut the economic growth forecast for India marginally to 8.4% for the current financial year from earlier forecast of 8.7% on account of Omicron infections.
Bankrolled: Ola Electric has raised more than $52.7 million in a financing round led by Temasek, taking the valuation to $3 billion.
FWIW
Dial K for Korean: First came Gangnam Style, then K-Pop, and finally Squid Game. So it was only natural that the Korean language became the fifth most popular language to master. In a report released by Duolingo, Gen Zs between 17 and 25 years of age are studying it in an attempt to understand Korean culture and its nuances.
Sidelined: An appointment letter from Infosys may be the dream for many in India, but for a few in the US, it comes with a side of existential crisis. Why? Recruits there are placed on the bench. Much like how United player Donny van de Beek was warming the seat for the last few months.
Love wins: Chile joined the list of countries that have approved same-sex marriage. Lawmakers in Chile voted favourably for the legalisation, a move which was lauded by equal marriage rights advocates. Tokyo plans to introduce same-sex partnerships by 2023. 
Want to advertise with us? We'd love to hear from you.
Write to us here for feedback on The Signal.