Discover more from The Signal
The Signal is a daily curated newsletter that helps you understand the latest developments in business, tech, finance, economy, and policy with sharp analysis and crisp insights thats fun to read arriving at 8AM daily in your inbox.
Over 81,000 subscribers
Cloud's not raining for Azure
Also in today's edition: AI hiring sparks chaos in IndiGo; Consumers dial down on new phones; Chinese automaker leaves India for Brazil; RBI's credit rating shakedown
Good morning! India's oldest carmaker is gearing up for the future. Moneycontrol reports that Hindustan Motors (HM)—manufacturer of the epochal Ambassador, whose "comeback" makes headlines every few years—may team up with a European partner to manufacture electric two-wheelers. But it's a cutthroat market. Will HM stand the test of time again? Here's watching.
🎧An Israeli startup will insure Instagram creators against hackers. Savvy?
If you enjoy reading us, why not give us a follow at @thesignaldotco on Twitter and Instagram.
The Market Signal*
Stocks: Indian equities rose but nervousness was palpable before corporate earnings began rolling in this week. Companies trimmed costs and cut flab over the past couple of years which helped them earn fat margins. Those will likely come under pressure as the trimming is over but sales are not yet in top form. Defensive stocks such as HUL, Britannia, and ICICI Bank gained. IT stocks will be in focus as the earnings season kicks off with TCS later this week.
Early Asia: The SGX Nifty slipped into the red soon after opening. The Nikkei 225 was trading in positive territory while the Hang Seng was in the red at 7:30am India time.
AVIATION
IndiGo's Depleting Talent Pool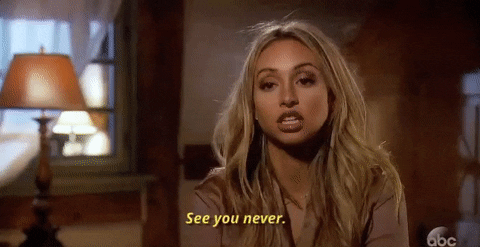 Fifty-five percent of IndiGo flights were delayed on Saturday as cabin crew members reported sick– on the same day Air India started its recruitment drive.
Options: IndiGo staff were on pay cuts since the pandemic. But a spurt in new airlines (Akasa, Jet Airways 2.0), coupled with the newly-privatised and consolidated Air India, has birthed a hiring boom and more options for disgruntled employees. Incumbents IndiGo, GoAir, and SpiceJet—which had once poached talent before taking to the skies—are on the receiving end. While IndiGo chief Ronjoy Dutta has demurred about pay hikes in the past, he may have to reconsider lest an exodus cause chaos on ground… again.
Orange is the new black: Akasa just revealed its dress code for cabin crew.
Aside: A petitioner wants the 'VT' or 'Victorian Territory' call sign on Indian aircraft to be removed due to its colonial legacy.
CONSUMER
Economic Turmoil Pulls Cord On Smartphone Sales
Global smartphone sales fell below the 100 million mark this May, marking the 11th consecutive month of sales declines. This is only the second time in 10 years that fewer than 100 million phones sold in a month; the first was during the initial 2020 Covid wave.
Reasons: Chip shortages and inflation. But Counterpoint Research, which shared the findings, added that Indians—who once upgraded phones every six months, on average—are holding onto handsets for two years. Lack of innovation and seasonal deals are to blame.
Lull: Gartner and US chip vendor Micron also shared dismal forecasts– not just for phones, but computers too. The slump is notable because the pandemic, while initially slowing demand, became a major growth driver as people studied and worked from home.
ENTERPRISE
The Cloud Over Microsoft Azure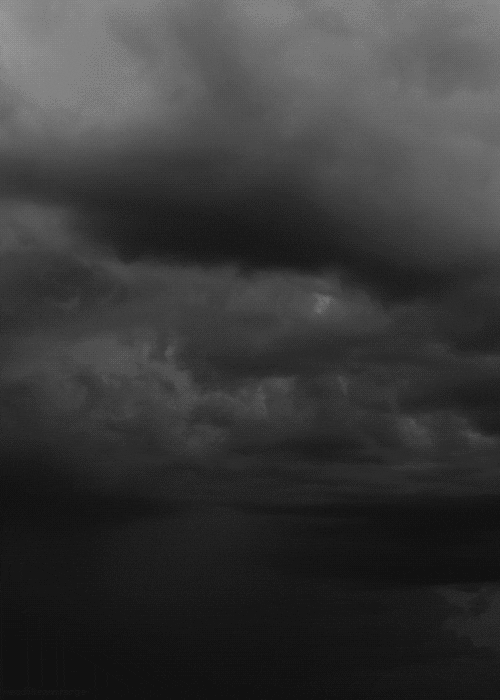 Microsoft's cloud computing service Azure is under strain. Over 24 of its data centres are operating with restricted capacity, which may likely continue until early 2023. But Microsoft isn't an outlier here. Amazon Web Services (AWS) and Google Cloud are also struggling with capacity issues.
Then: This isn't Azure's first hiccup. The surge in remote work caused rampant service outages in 2020. Patrons such as Walmart and Chevron had troubles accessing services in 2019.
Now: Thanks to the global chip shortage, sourcing hardware is an arduous task. Microsoft is also stuck with servers and storage equipment that need an upgrade.
The Signal
The capacity challenge has taken a toll on Microsoft's internal rating and its flagship database service, Cosmos DB. The tech giant is acting fast. It has started tracking customer requirements for cloud capacity to ensure that important applications don't go awry. It's also expanding its data centre network to reduce server load.
So far, the capacity issues have not had a direct impact on Microsoft's revenue. But the spurt in cloud adoption over the past few years, to the extent that entire operations run on it, has brought with it expectations of better capacity and reliability.
Microsoft's woes are compounded by climate change. An ongoing megadrought in the American West—where many data centres are located—has put the spotlight on water-guzzling cloud service providers. Water access is critical for maintaining server temperatures. What Microsoft, AWS, and Google are doing to mitigate this long-term challenge is little-known.
🎧 Chip shortages and climate change are weighing on cloud computing service providers. Listen in.
CREDIT RATING
No Guarantee Of A Rating High
Corporate credit rating is in for a shakeout and could affect the cost of borrowing for many companies. Sebi and RBI are looking into companies whose debt is rated high because they have a guarantee from their parents or promoters.
Cost effective: For example, a novice company in the Tata Group can get a high credit rating and better interest rates from lenders if Tata Sons guarantees repayment. Or Reliance Industries can help boost the credit rating of a group startup with its assurance. It assumes importance when borrowing costs rise steeply.
Companies can borrow directly from banks or by issuing an interest-bearing instrument called debentures to investors. Bank lending is governed by the RBI, and debentures come under Sebi. Different rating agencies followed different practices to assign ratings. The regulators are looking to standardise the rules, which means borrowing costs for many companies could go up.
AUTO
Chinese Automaker Gives Up On Great Wall Of India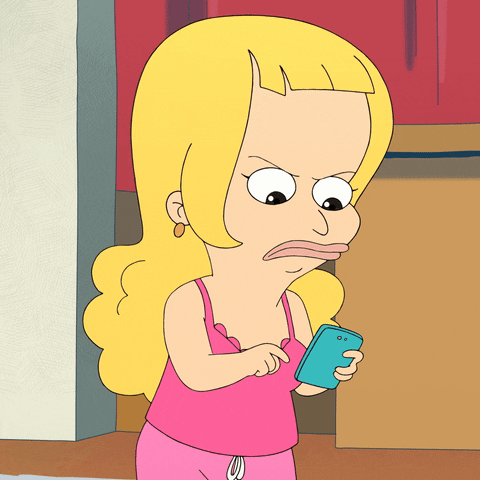 Great Wall Motor (GWM), whose Haval model is China's bestselling SUV, laid off its Indian workforce and shelved its ₹7,895 crore project in the country.
The automaker is a casualty of the Centre's scrutiny of Chinese companies investing in India. Its efforts to take over GM's Talegaon plant was stalled despite multiple term sheets renewals. GWM also didn't want to sell completely-built units, which the government wanted. The deadlocks triggered top-level exits from the India team. GWM will now focus on another market: Brazil.
Lurch: Speaking of GM, the American automaker is sitting on 95,000 unsellable vehicles due to a semiconductor shortage.
Glitch: Germany's auto regulator directed Tesla to recall Models 3 and Y owing to a technical issue in the emergency system. Nearly 60,000 Teslas may be affected worldwide.
FYI
Another 🦄?: Mobile-first credit card brand OneCard is all set to scoop up $100 million from a funding round to become the latest unicorn in India.
Kaput: Coinbase-backed crypto-trading platform Vauld suspended its operations. Crypto lender Celsius is laying off 150 people amid a restructuring.
Greenlight: Edtech company Byju's says it has cleared the payment for its $1 billion acquisition of Aakash Educational Service Ltd. However, questions remain (₹) over the $800 million funding round that Byju's now claims is complete.
Not fair: Service charges levied by hotels and restaurants have been deemed an "unfair trade practice" by the Central Consumer Protection Authority.
Drying up: Sri Lanka's fuel reserves are down to "less than a day under regular demand," according to the country's energy minister. India will come to the rescue once again.
Bonkers 🤯: The British Army's YouTube and Twitter accounts were compromised by hackers to promote crypto scams. Another hacker claims to have stolen personal information of 1 billion Chinese citizens from the Shanghai Police.
Sin binned: The RBI imposed a fine of ₹1.05 crore on Kotak Mahindra Bank for alleged "deficiencies in regulatory compliance."
FWIW
Wanted: tough cookie: Ducks Ledges Island, a 1.5 acre getaway just 10 minutes off the coast of Maine, US, is on the market for a more-than-reasonable $339,000. But there's a catch. Island owner Billy Milliken wants interested buyers to spend a night there. That's easier said than done given the stormy seas, brutal winters, and lack of running water and heat. Kudos to whoever sticks it out.
Loki wicked: A kangaroo hopped loose in Louisiana, US– all thanks to a parrot who helped him escape. Thor, the resident mischief-maker in a local rescue non-profit, helped Baxter the joey escape by opening the enclosure door. A local couple was baffled to see a marsupial hopping about in the area. Baxter was rescued, but may have to be relocated per local laws.
Cold Turkey: Tensions between Greece and Turkey are traversing the tourist path after the latter filed an intellectual property request for 'TurkAegean'. The tourism campaign platforms Turkey against the coastline of the Aegean Sea and Greek sites. Greece is livid at the usurping of its history. So much so that the matter even made its way into the recently-concluded NATO summit.
Want to advertise with us? We'd love to hear from you.
Write to us here for feedback on The Signal.