Discover more from The Signal
The Signal is a daily curated newsletter that helps you understand the latest developments in business, tech, finance, economy, and policy with sharp analysis and crisp insights thats fun to read arriving at 8AM daily in your inbox.
Over 81,000 subscribers
Coke is Thriving
Also in today's edition: Misery loves company; AI is Google's fight to lose; Nuggets with a side of economic uncertainty; Japan on EV autopilot
Good morning! File this under "way to miss the point". US-based Biofire Technologies has created the world's first biometric handgun. Axios reports that the ~$1,500 Biofire Smart Gun will use facial and fingerprint recognition to prevent unauthorised use. Biofire Technologies raised $14 million in funding last year and says the gun is designed for home defence and to prevent firearm abuse among children. While that's an understandable use case, we don't see how smart guns will help in a country that refuses to outlaw "dumb guns", or at least toughen gun ownership laws. As we type this, the state of Alabama suffered a mass shootout at a 'Sweet 16' birthday party that's claimed four lives and injured 28 people.
Today's edition also features pieces by Roshni P. Nair, Dinesh Narayanan, Srijonee Bhattacharjee, and Jaideep Vaidya.
If you enjoy reading us, why not give us a follow at @thesignaldotco on Twitter and Instagram.
The Market Signal*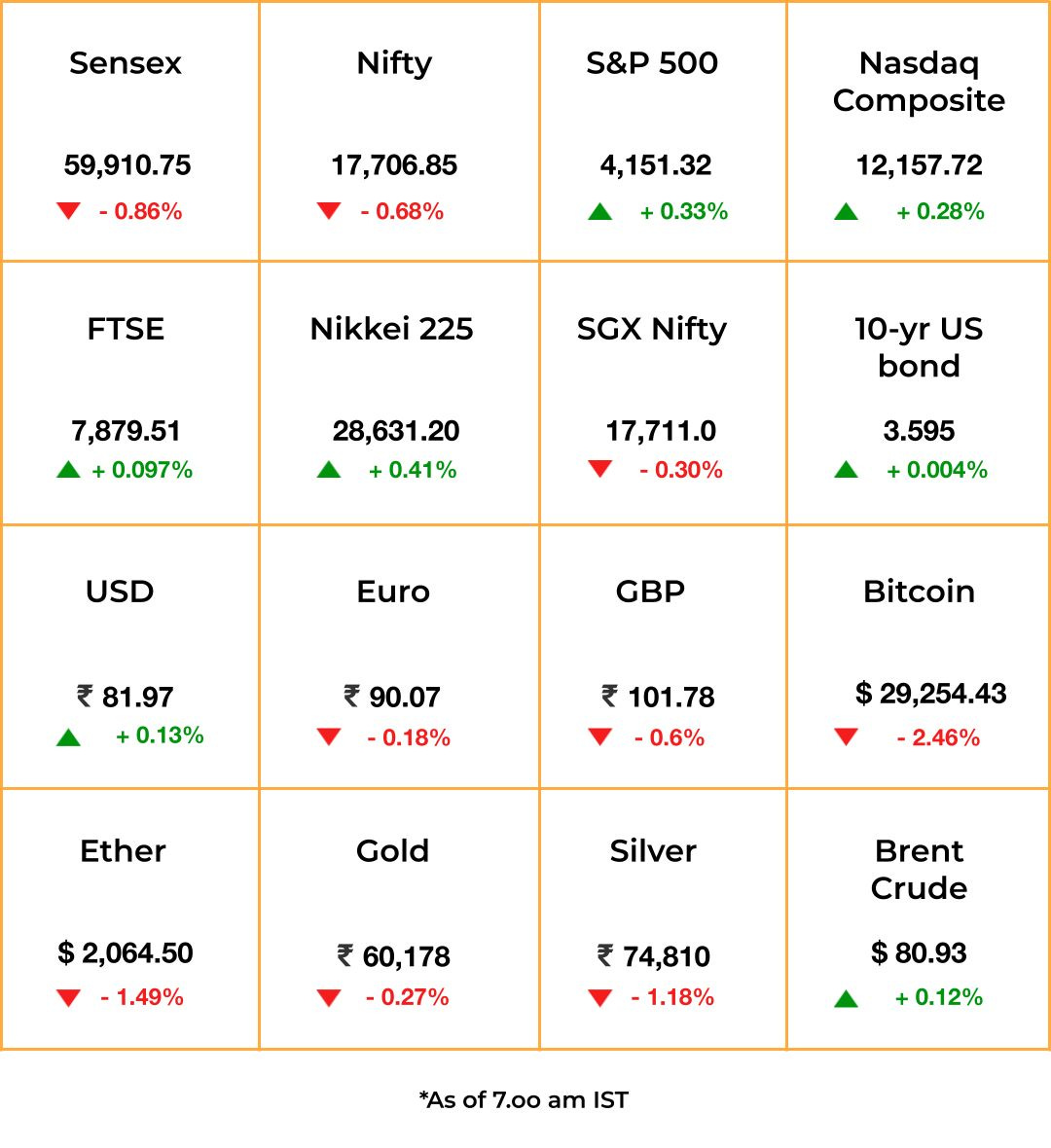 Stocks & economy: Indian stocks may begin the day flat—maybe a tad lower—today as Asian markets tread gingerly before Chinese growth data.
China may have grown at 4% in January-March. The government's target for the year is 5%.
Global equities were rather directionless. US indices eked out gains and a gauge of cross asset volatility fell to a 14-month low, signs that the banking turmoil may have eased.
Pulled down by a ~10% fall in Infosys stock, which was battered for poor earnings, the Nifty IT hit a fresh 1-year low. The index may be near its bottom for now.
The banking index is seen supporting Nifty before ICICI Bank posts earnings on Saturday.
Abhay Agarwal of Piper Serica Advisors says smaller banks and bigger NBFCs, valued at 1-1.5 times their book value, could gain as larger banks posted robust earnings.
Consumer durables stocks will likely find favour, analysts say.
FOOD DELIVERY
Your Investment Is On Its Way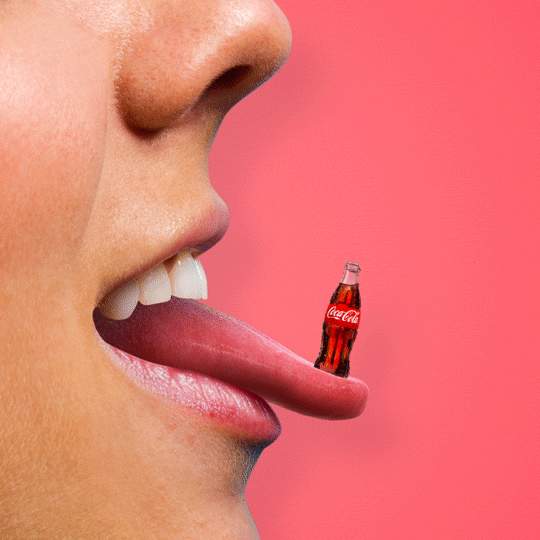 Coca-Cola is reportedly acquiring a minority stake in food-ordering app Thrive, a competitor of Zomato and Swiggy. The deal size is unknown. This is Coke's first strategic investment in an Indian startup. It's hoping to use the platform to push users to order only its beverages with their food, reports The Economic Times. Thrive, along with competitors DotPe and Peppo, are backed by the National Restaurants Association of India (NRAI), which was previously building its own Zomato/Swiggy-killer before abandoning plans.
Struggles: Meanwhile, Zomato has other problems. The Morning Context reports that tectonic shifts in the company's culture and hierarchy, led by founder and CEO Deepinder Goyal*, are prompting Zomato's middle managers to quit in droves.
Aside: A report estimates that Zomato-owned grocery-delivery platform Blinkit could lose up to 1% of revenue if delivery partners continue to protest against it in Delhi.
A MESSAGE FROM OUR PARTNER
Get SOC 2 In Weeks, Not Months
Let Secureframe unblock opportunities and accelerate your sales cycle without the need to invest in new resources or overburden your team.
From comprehensive compliance policy templates to over 150 integrations with your core technology services, the Secureframe platform significantly increases the speed with which organisations can confidently begin a SOC 2 audit, without increasing overhead or slowing your team down.

Schedule a personalised demo to let us show you how.
AVIATION
Bad Luck Brigade
Neither Go First nor Boeing can catch a break.
The Wadia Group is reportedly in talks to sell a significant stake or exit Go First altogether. It's the latest in the debt-saddled Indian airline's spate of migraines: Go First posted a record loss in the year ended March 2022 (FY22), half its fleet is grounded due to engine problems, and its IPO plans never manifested. The Wadias alone have infused ₹3,000 crore ($366 million) since 2022.
Go First's engine problems are due to Pratt & Whitney's (P&W's) supply chain issues—so major that even India's aviation regulator expressed concern. Several Airbus aircraft, including some in IndiGo's fleet, have P&W engines.
Also: Boeing's latest manufacturing issues with its money-making 737 jetliners will affect the expansion plans of Tata-owned Air India Express, which also reported losses in FY22 (for the first time in seven years).
ARTIFICIAL INTELLIGENCE
Google Comes Out To Dance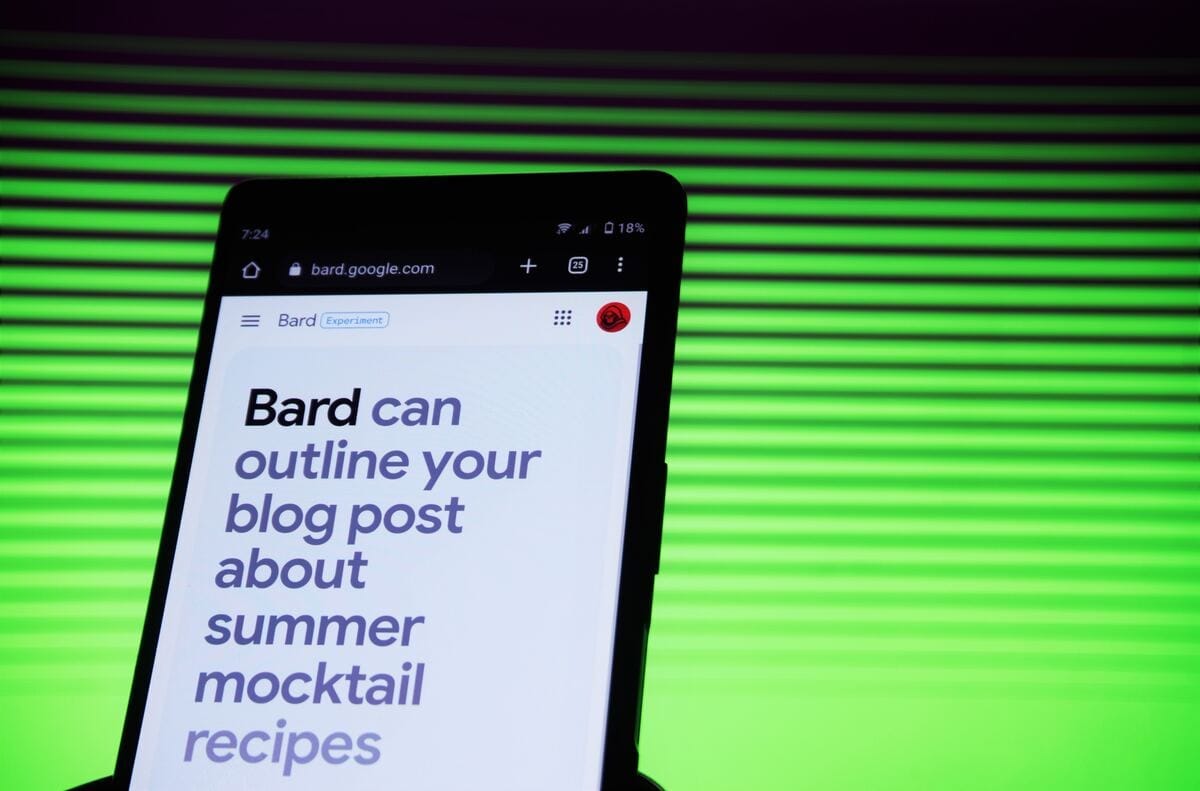 Photo credit: Mujahid Mottakin/Unsplash
An overhaul of the world's largest search engine may arrive sooner than expected. The New York Times reports that Google is racing to incorporate AI across its products. Maybe the threat of exclusive partnerships falling through has something to do with it: Samsung considered having Microsoft's Bing as the default search engine across its devices.
Google's AI-powered search project, codenamed Magi, could keep its core revenue model (advertising) inside search responses, with calls to action such as transactions. Primarily conversational, the "system would learn what users want to know based on what they're searching when they begin using it," the report said. Google's AI chatbot Bard doesn't do this yet.
New toys: Google's expansive AI push ranges from Google Earth to music to in-development products such as GIFI (generating images using Google Image results) to "Searchalong" (where users can ask questions while surfing the web) and Tivoli Tutor (where users can learn a language). It even unveiled a text-to-video AI tool.
The Signal
What Google's supposed "panic" doesn't reveal is its vast potential. With AI-based tools, advertising, and Android—all of which could lean into each other—Google's renewed approach to search could develop into a business moat against its nimble rivals.
Add Google's gargantuan cache of training data into the mix, and things start adding up. Microsoft might have won the early mindshare with Bing, but with its commanding position in search and digital advertising (and cautious rollouts), the AI race might still be Google's to lose in the long run.
COMMODITIES
Shining Yellow
It's show time for gold after the US banking sector suffered a minor stroke, while the economy is expected to slip into a Federal Reserve-engineered recession later this year.
In fact, gold is not the only asset that's seeing inflows. After the rout of 2022 and early 2023, bitcoin has made a smart comeback. Although it is a highly volatile asset—mainly due to regulatory uncertainties—the rally burnishes its image as a worthy competitor to gold as a store of value. That it was invented following a burst of disappointment in traditional banking and anger against central bank fiat currencies lends it street cred in crises.
Gold, in turn, is attracting not only investors fleeing stocks and bonds, but also central banks as they prepare to operate in a world of fading dollar hegemony.
ELECTRIC VEHICLES
Toyota and Co. Aren't Going Places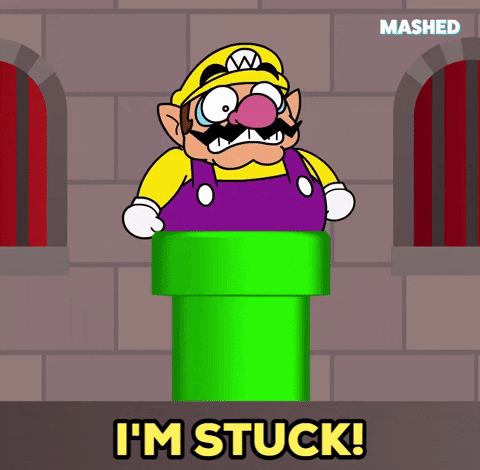 Electrically, that is. While the Japanese auto industry pioneered just-in-time manufacturing and led the development of hybrid cars, it's at the back of the pack when it comes to electric vehicles (EVs).
The Economist reports that EVs and hybrids accounted for 2% of cars sold in Japan last year; the global average is 13%. No Japanese carmaker is in the world's top 20 for EV sales.
Why: Japanese automakers hesitated to embrace a new technology fearing it might undermine their lead wrt hybrids. They also didn't want to spoil relationships with parts suppliers, since EVs are mechanically simpler to build. Meanwhile, the government hasn't done much to incentivise EV adoption.
But: Toyota, Honda, and Nissan are expected to be more focused on EVs at this month's Shanghai auto show than at any previous event. And Honda plans to launch 10 electric two-wheelers in India soon.
FYI
Cook🤝Modi: Apple CEO Tim Cook will meet India's Prime Minister Narendra Modi during his trip to inaugurate the company's first two retail stores in the country this week, reported Reuters.
Done deal: Japanese gaming juggernaut Sega will buy Finnish game developer Rovio Entertainment, the maker of Angry Birds, for €706 million ($776 million).
Pink slips: Teen-focused fintech startup Fampay has laid off some top-level employees over the past few weeks, including its heads of engineering, product and growth, and design, reports Entrackr.
Kick-starting: Pou Chen, a Taiwanese footwear maker that manufactures for brands such as Nike and Adidas, is investing ₹2,302 crore ($280.8 million) via a subsidiary to set up a manufacturing facility in Tamil Nadu.
Economic overhaul: The Saudi Arabian government has transferred an $80 billion stake in oil producer Aramco to Sanabil, an investment arm of its sovereign wealth fund, Public Investment Fund.
Lost: The WTO has ruled that India violated international trade rules when it imposed import levies on information, communication and telecom products.
Exit: US-based investment firm Invesco, through its arm OFI Global China Fund, has sold its entire (5.1%) stake in Zee Entertainment for ₹1,004 crore (~$121 million). Segantii India Mauritius, Morgan Stanley Asia Singapore and Goldman Sachs Singapore ODI among others snapped up the shares.
THE DAILY DIGIT
2,700,000,000
Or 2.7 gigatonnes, the weight equivalent to 570 million elephants. That's the mass loss of Himalayan glaciers that was underestimated from 2000 to 2020. This figure represents just 6.5% of total glacial loss in the region. (South China Morning Post)
FWIW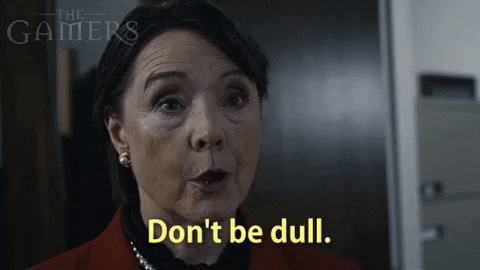 Fifty shades of grey: The literal colour, not the novel and movie trilogy. "Millennial grey" is a thing apparently, to the point where this generation is officially a punchline on TikTok. It all started with a viral video by TikToker @chloeisag, who joked that an otherwise-vibrant Mexican restaurant had a grey bathroom that screamed "Hobby Lobby, women's conference, and corporate". Design experts blame millennial property-flipping and buying habits, which is all about "convenient" (read: durable but also lazy) interior design choices. We dk about you but we love our big, bold colours, thank you very much.
Stock home syndrome: Russians aren't just making do with Starbucks and McDonald's copycats (Stars Coffee and Vkusno i tochka, respectively) following the exodus of western companies from their country. A Belarussian version of IKEA named Swed House has opened its first store in Moscow… to mixed reactions. Swed House's layouts, products, and even shelves are clear knockoffs of IKEA, so it's not surprising that about 20% of the furniture retailer's range consists of original IKEA products. The OG had halted production and retail operations in Russia in 2022 because of the Russia-Ukraine war.
Conan the Embellisher: It wasn't too long ago that Terminator actor and former California governor Arnold Schwarzenegger received a lot of goodwill for fixing a pothole in Los Angeles. After all, roads in the rain-clobbered City of Angels had turned into moon craters and exasperated locals (#notjustmumbaiproblems). Turns out, though, that the pothole in question wasn't a pothole, but a trench dug by SoCalGas for utility work. The gas company was unable to pave the spot due to incessant downpours. Fine, the Schwarz may have embellished the details, but he did step up, so ¯\_(ツ)_/¯.
* Deepinder Goyal is an investor in Frontpage Media Technologies Pvt Ltd, which publishes this newsletter, in his personal capacity. Our full list of investors is here.
Oops: Our newsletter dated April 17, 2023 mentioned Bodhi Tree's investment in Viacom18 at ~$530 billion. It's ~$530 million. It's a tiny error but an error nevertheless. Sorry. 😕