Discover more from The Signal
The Signal is a daily curated newsletter that helps you understand the latest developments in business, tech, finance, economy, and policy with sharp analysis and crisp insights thats fun to read arriving at 8AM daily in your inbox.
Over 81,000 subscribers
Coke Studio's fizzy goblet
Also in today's edition: Keeping up with the Adani meltdown; Mobile wallets 2.0; Huawei's patents play; Did Man City cook the books?
Good morning! How did an amateur DJ—one placed at 37,547 on Chartmetric's artist ranking—manage to talk Whitney Houston's estate into letting him remix her smash hit I Wanna Dance With Somebody? After all, not even established DJs get to use certain sound recordings. It may have something to do with the amateur DJ being David Solomon, the CEO of Goldman Sachs. The New York Times suggests that Solomon, who deejays in his spare time, may have landed rights to remix the song thanks to a music executive who's a client of the investment bank. Questions linger about conflicts of interest. But Solomon isn't worried: his remix has three million streams on Spotify thus far.
If you enjoy reading us, why not give us a follow at @thesignaldotco on Twitter and Instagram.
The Market Signal*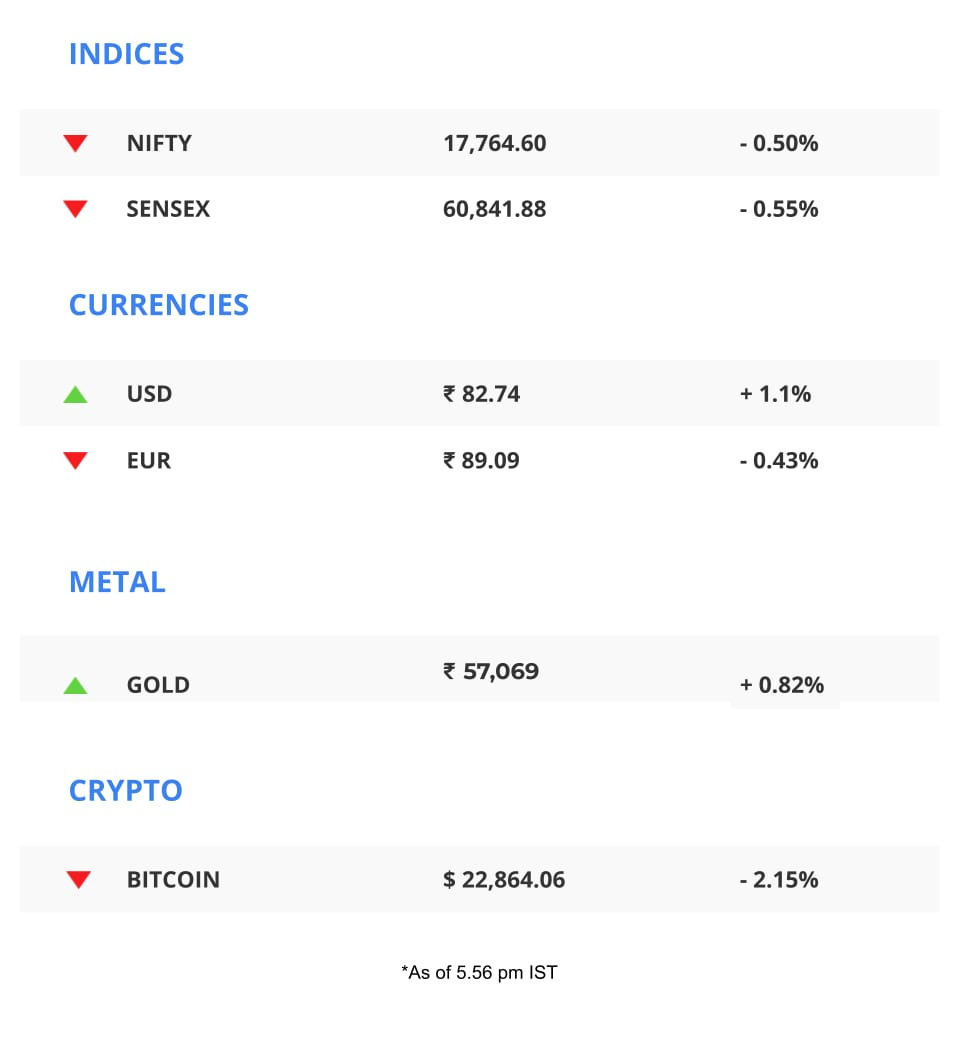 Stocks: Paytm shares zoomed 7% after it posted an operating profit three quarters ahead of its guidance, and net loss narrowed from ₹778 crore ($94 million) a year ago to ₹392 crore ($47.3 million) in the quarter ended December 2022. Reuters reports that markets regulator Sebi has tapped banks for details about beneficial owners of offshore funds and foreign portfolio investors, after the Adani-Hindenburg saga. Shares of Vodafone Idea and Indus Towers jumped after the government stepped in to rescue the company.
Early Asia: The SGX Nifty climbed 0.39% at 7.30 am India time. The Hang Seng Index (+0.95%) and Nikkei 225 (+0.13%) also entered positive terrain.
CONGLOMERATE
The Storm Continues To Rage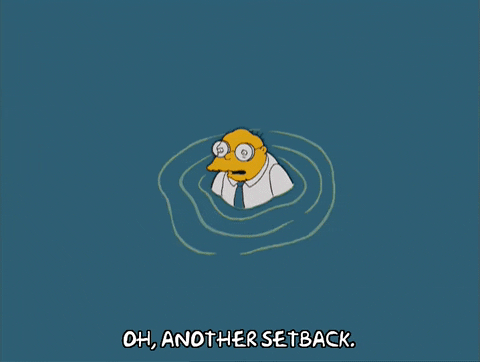 It wouldn't be a surprise if Gautam Adani, the beleaguered founder of the eponymous conglomerate, is suffering from insomnia.
The Adani Group will prepay the $1.11 billion it has borrowed against shares. It's the first step in withdrawing from shares-backed financing, the company says.
More bad news: Some commentators are comparing the Adani stock meltdown to Chinese real-estate company Evergrande's spectacular crash last year. Already, there is speculation that Adani's troubles could be a setback for India's net-zero strategy, for which the billionaire's pledged $70 billion investment is key.
After Credit Suisse and Citigroup, another foreign bank, Standard Chartered, has deemed Adani bonds as worthless, reports The Economic Times. Last Friday, rating agency S&P had downgraded its outlook on Adani Ports and Adani Electricity, pointing out that they may find raising funds tougher.
Meanwhile, hundreds of BYD electric trucks will help Adani Ports reduce emissions.
FINTECH
Wallet With A Lite Touch
PhonePe and Paytm will reportedly integrate a pin-less UPI offering. That offering is UPI Lite, a virtual wallet that enables low-value transactions of up to ₹200 ($2.4).
Currently available only on BHIM, UPI Lite caps daily cumulative transactions at ₹4,000 ($48). To enable the feature, users must authorise their banks to transfer funds to their UPI Lite wallets, with a one-time UPI pin. Once enabled, they can make transactions without a pin. No active internet connection required.
Use case: One, 50% of all UPI transactions are valued at <₹200. And two, cash is still king in India. To facilitate quicker, easier adoption, UPI operator National Payments Corporation of India also launched UPI 123PAY, which allows feature phone users to use UPI offline.
Wallet 2.0: UPI Lite heralds a return (of sorts) of the mobile wallet, which was synonymous with India's digital payments revolution before UPI eclipsed it.
ENTERTAINMENT
Music Matlab Coca-Cola?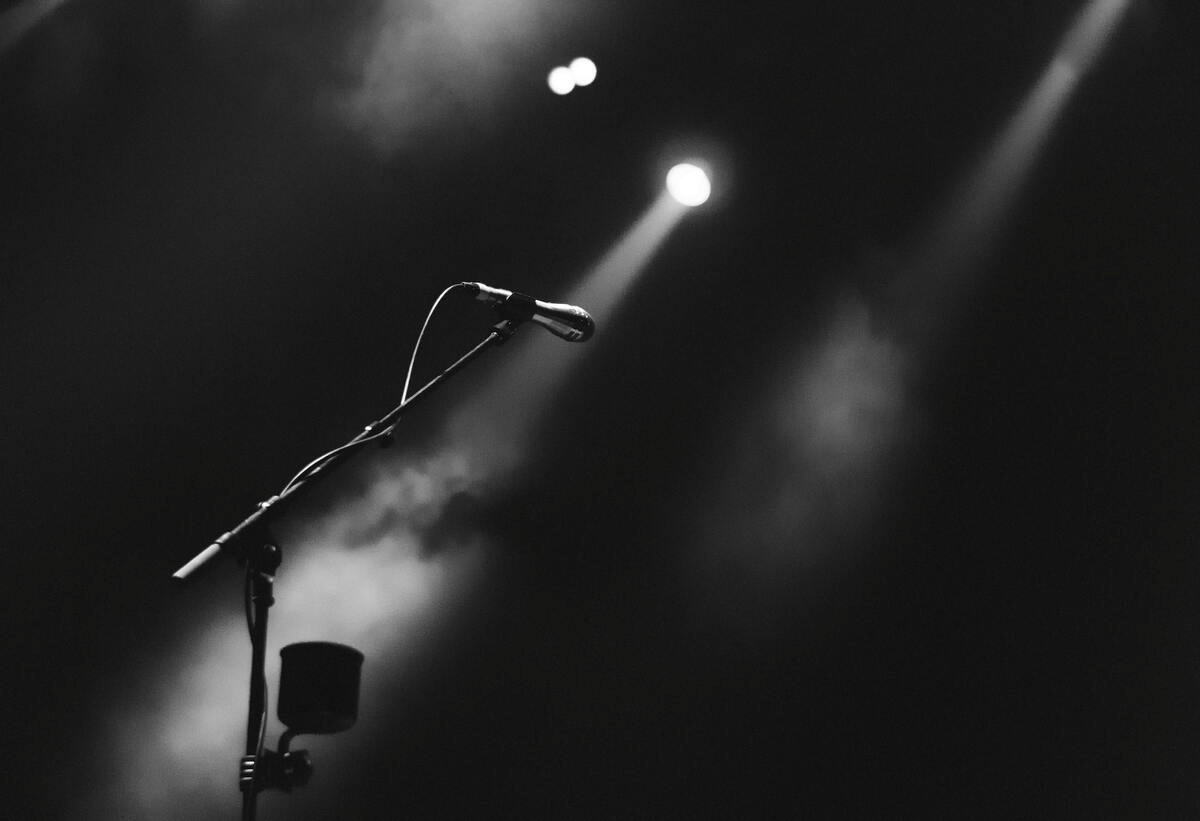 Oscar Keys/Unsplash.com
Indie music fans, this one's for you. Coke Studio, the popular music show sponsored by The Coca-Cola Company, is returning to India after eight years in a new digital and regional avatar.
Coke Studio Bharat will feature over 50 Indian artistes, including Armaan Malik, Diljit Dosanjh, Jasleen Royal, Noor Mohammad, Sanjith Hegde, and the Shillong Chamber Choir. The new season's first track, Udja, drops today on YouTube.
Meanwhile: Indian music composer Ricky Kej won his third Grammy on Sunday. His album Divine Tides was awarded the Best Immersive Audio Album.
The Signal
Modelled on the hugely popular Coke Studio Pakistan, Coke Studio India was first launched in 2011 in collaboration with MTV India. It ran for four seasons, featuring a fusion of Indian classical music and contemporary hip-hop, rock, and pop. However, the makers pulled the plug on the show in 2015, presumably due to low ratings.
Eight years on, Coca-Cola has returned to the drawing board and decided to tap into talent in India's hinterlands. The beverage giant also recently launched a separate Coke Studio Tamil, underlining a regional push. Coke Studio Bangla (Bangladesh), launched in 2022, was reportedly successful too and is back for a second season.
For Coca-Cola, this is a marketing game. It already owns the two most successful cola brands in India in Thums Up and Sprite, which breached the $1 billion annual sales mark in 2021 and 2022, respectively. But Coca-Cola as a brand is only fourth-best in the country, below Pepsi's Mountain Dew.
🎧 The lowdown on Coke Studio's India return. Also in today's episode: Manchester City is accused of breaching financial rules. Listen to The Signal Daily on Spotify, Apple Podcasts, Amazon Music, Google Podcasts, or wherever you get your podcasts.
TECH
Huawei Chases Dollars Through Royalties
The Chinese telecom giant is increasingly counting on its patents to collect lost billions.
Huawei was once a leading smartphone manufacturer worldwide. But its dream run came to a screeching halt after it was hit by the US trade ban in 2019. The White House continues to make an example out of the company. As a result, Huawei is covering some losses by turning China's semiconductor ambitions into reality and doubling down on wireless patent applications.
Huawei was the world's fourth-largest patent holder last year. It signed or renewed about 20 patent licensing deals in 2022 across the smartphone, automobile, and telecommunications industries. It wasted no time in cross-licensing deals with Nokia, Samsung, and Chinese rival Oppo.
Déjà vu: After Apple came for Nokia's lunch, the Finnish company relied on licensing its patents, crucial for building mobile networks. It currently generates 6% of total revenue from patents.
FOOTBALL
Blue Moon Falling?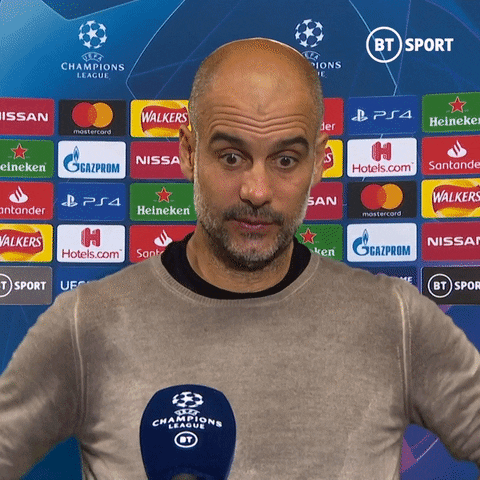 The Premier League has accused defending champions Manchester City of cooking its books for nine years—more than 100 breaches of its financial rules between 2009 and 2018. City won seven major honours during that period, including three Premier League titles.
Deets: After a four-year investigation, the Premier League has accused City of not providing accurate financial information with respect to its revenue, failing to include full details of player and manager remuneration, and breaching its rules on profit and sustainability.
What now?: The league has referred the matter to an independent commission, which could recommend that City be docked points, suspended, or even expelled. In 2020, European football's governing body, Uefa, had banned City from its competitions for two years for similar breaches. While City appealed and got the ban overturned by the Court of Arbitration for Sport, that's reportedly not an option under Premier League rules.
PS: For more insight and analysis into the business of sports and gaming, subscribe to our free, weekly newsletter, The Playbook:
FYI
Tragic: More than 3,800 people have died after three earthquakes (measuring 7.8, 7.5, and 6.0 on the Richter scale) and dozens of aftershocks struck southern Turkey and northern Syria on Monday.
More pink slips: Dell will lay off 6,650 workers or 5% of its global workforce owing to weak demand for PCs. Closer home, digital entertainment company Pocket Aces has fired 50 employees from its 200-member workforce.
Unexpected: Tata Steel has reported a "surprise" consolidated net loss of ₹2,224 crore ($269 million) for the quarter ended December 2022, in an about-turn from its profit of ₹9,572 crore ($1.2 billion) the year before.
Shoring up: Swiggy has appointed three new independent directors—Delhivery CEO Sahil Barua, TAFE MD Mallika Srinivasan, and chartered accountant Shailesh Haribhakti.
Hot air: Another Chinese balloon has blown "off course" and "made an unintended entry" in Latin America, days after the US shot down a Chinese spy balloon off the South Carolina coast.
Not quite 'Ultra': Even as Apple considers a high-end 'Ultra' model for its iPhone, its Chinese retailers are offering a rare $100+ (over 800 yuan) discount on its latest models.
Back in the game: Tech giant Google unveiled a chatbot tool dubbed Bard to rival Microsoft-backed ChatGPT. Currently opened up for a small group of 'trusted testers', Bard will be available to the public "in the coming weeks."
THE DAILY DIGIT
32
This one's for the history books. Beyoncé set a record for the most Grammy wins, surpassing the late Hungarian-British conductor Sir Georg Solti's tally of 31. (Deadline)
FWIW
Love and other drugs: The Weeknd's baby-making music has some competition. According to UK researchers, a naturally-occurring hormone, kisspeptin (no, we aren't making this up), could be key to reversing low sex drive. Interestingly, kisspeptin has a huge role to play during puberty. Unlike Viagra, which treats erectile dysfunction, the injection has an effect on both men and women. After participants were given jabs of the hormone, brain scans showed that it did work its magic. The press release goes on to claim that a participant became a dad because of the effect the hormone had on him. Okay then.
Shoot your shot?: Not TikTok, not Spotify. Upcoming artists are signing up to Corite to peddle their music. Essentially a fan-funding platform, artists can secure some extra dough from followers instead of waiting for the dream launch. Backers can collect streaming royalties whenever someone listens to the song on Spotify and Apple. Users get a chance to sample a 30-second snippet before giving away their money. Reminds us of Bandcamp, if you ask us.
Winning: Video game music has finally got its long overdue, well, due. The 2023 Grammy Awards debuted the 'Best Score Soundtrack for Video Games and Other Interactive Media' category this year. Stephanie Economou took home the award for Assassin's Creed Valhalla: Dawn of Ragnarok. Economou's Twitter bio first read "Non-award-winning composer". Luckily for her, that's no longer the truth. You can listen to her compositions here.