Discover more from The Signal
The Signal is a daily curated newsletter that helps you understand the latest developments in business, tech, finance, economy, and policy with sharp analysis and crisp insights thats fun to read arriving at 8AM daily in your inbox.
Over 81,000 subscribers
Coughing up a national embarrassment
Also in today's edition: Apple's Broadcom tether; Russia corners India; Notes on a splurge; Kid gloves for Warner Bros Discovery
Good morning! Customers rejoice. You can finally eat out and shop without having to share your phone number. According to a report in The Economic Times, the Department of Consumer Affairs has directed retailers not to ask people for their phone numbers while generating bills. Taking people's numbers without their "express consent" will now be considered a breach of privacy. But the menace may not stop anytime soon, since retailers still need phone numbers to share loyalty programme updates. Well, we'll take whatever scrap of good news we can get.
🎧 ₹2000 notes are being splashed at fancy restaurants, luxury apparel stores, fuel stations, and of course jewellery stores. Also in today's edition: we bring you the lowdown on the US debt-ceiling issue. Listen to The Signal Daily on Spotify, Apple Podcasts, Amazon Music, Google Podcasts, or wherever you get your podcasts.
The Signal is now on Telegram! We've launched a group — The Signal Forum — where we share what we're reading and listening through the day. Join us to be a part of the conversation!
Today's edition also features pieces by Srijonee Bhattacharjee, Soumya Gupta, and Julie Koshy Sam.
If you enjoy reading us, why not give us a follow at @thesignaldotco on Twitter and Instagram.
The Market Signal*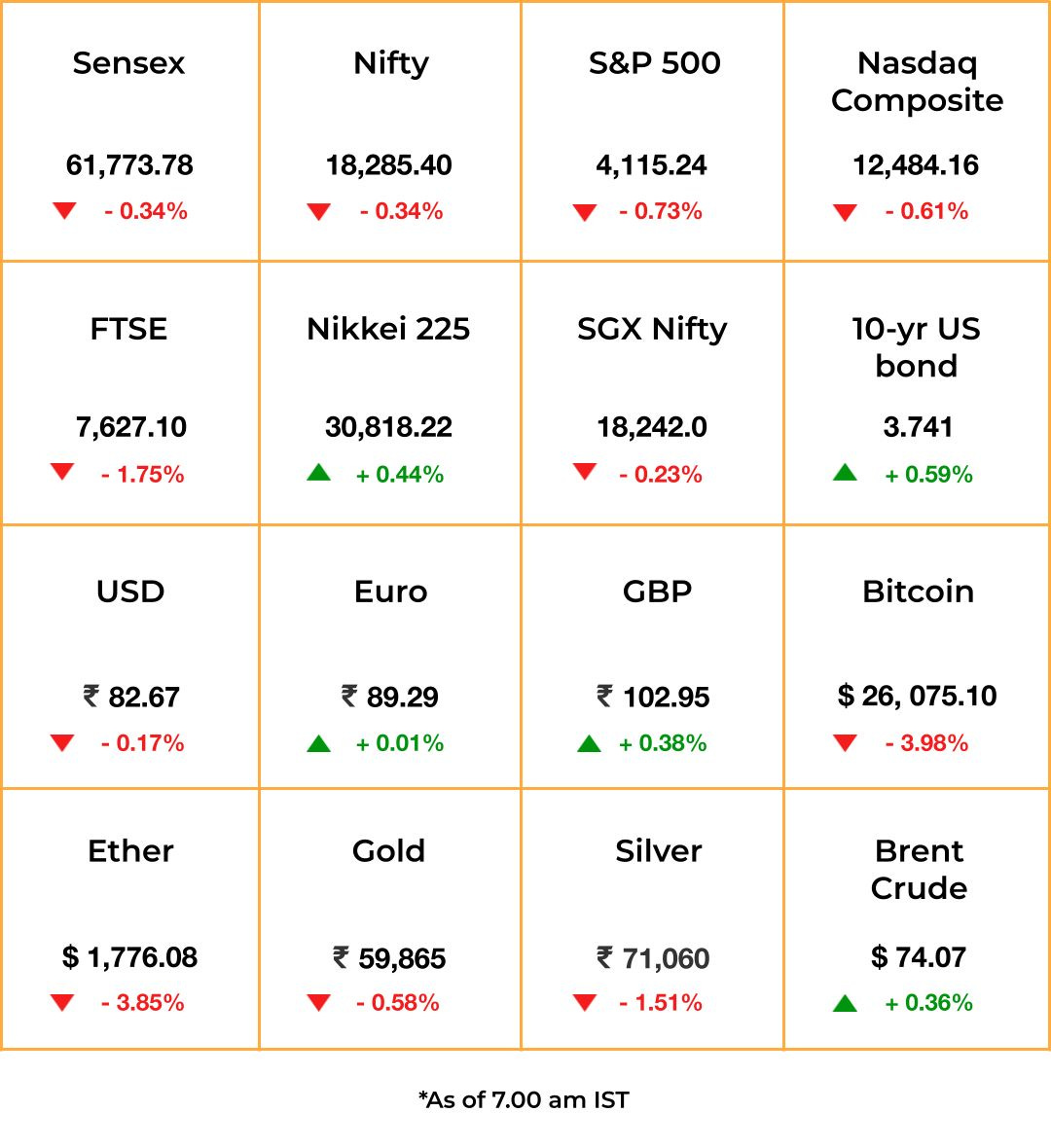 Stocks & economy: Ratings agency, Fitch, has warned that "political partisanship" that is preventing a debt deal could cost the US its AAA rating even as negotiations remained stuck on whether there should be spending cuts or a freeze.
The Fed may step in with liquidity tools at its disposal should a deal not happen but chair Jerome Powell has said that it cannot protect the economy if Treasury does not meet federal obligations. Treasury Secretary Yellen tried to assuage investors saying that the government was focussed on a deal instead of exploring options in the event of a default.
The boom in generative AI fuelled a rally in chipmaker Nvidia's shares which rose 25% pushing its market cap close to $1 trillion.
Indian share indices may extend Wednesday's losses.
Meanwhile, the global order in energy markets re-adjusted as sanctioned countries Russia and Iran increased their foothold in Asia.
PHARMACEUTICALS
Three Strikes And You're Out
Bloomberg reports that a panel—comprising healthcare experts from the World Health Organization (WHO), the UK, Finland, Senegal, and Gambia—has established that India-made cough syrup caused the 2022 kidney failure outbreak that killed 70 Gambian children.
This is the first report (not yet public) to definitively conclude this. Two earlier reports by the US Centers for Disease Control and Prevention and a Gambian parliamentary committee had pointed to a plausible link.
Recap: The WHO and the US FDA have raised alerts about contaminants such as ethylene glycol and diethylene glycol. Both are investigating tainted cough syrups associated with over 300 deaths in Uzbekistan, Indonesia, Gambia, Micronesia, and the Marshall Islands. Marion Biotech and Maiden Pharmaceuticals were linked to some of these deaths, though both companies deny the charges.
India also refutes the allegations. Yet, it just recently mandated government lab testing of cough syrups before export.
TECH
Apple Is In A Broadcom Bind
…probably until 2026. The world's most valuable tech company, which has a somewhat strained relationship with Broadcom, has chosen to extend its agreement with the chipmaker. Under this new multi-billion dollar deal, Broadcom will provide 5G components that are made in the US.
Why this matters: Apple has long sought to reduce its dependence on chipmakers by creating homegrown components. It replaced Intel processors with Apple Silicon in Mac computers and now makes its own chips for the Apple Watch and AirPods.
But the iPhone is another story. Apple has been working on wireless technology since 2018, but can't yet replicate Qualcomm's and Broadcom's success in component validation, battery life, and the lack of heating issues.
Until then, sticking with an experienced partner and diversifying supply chains outside China is a good look for Apple, given the US-China tensions and sops offered by the Biden administration's $53 billion Chips Act.
GEOPOLITICS
A Favour Difficult To Refuse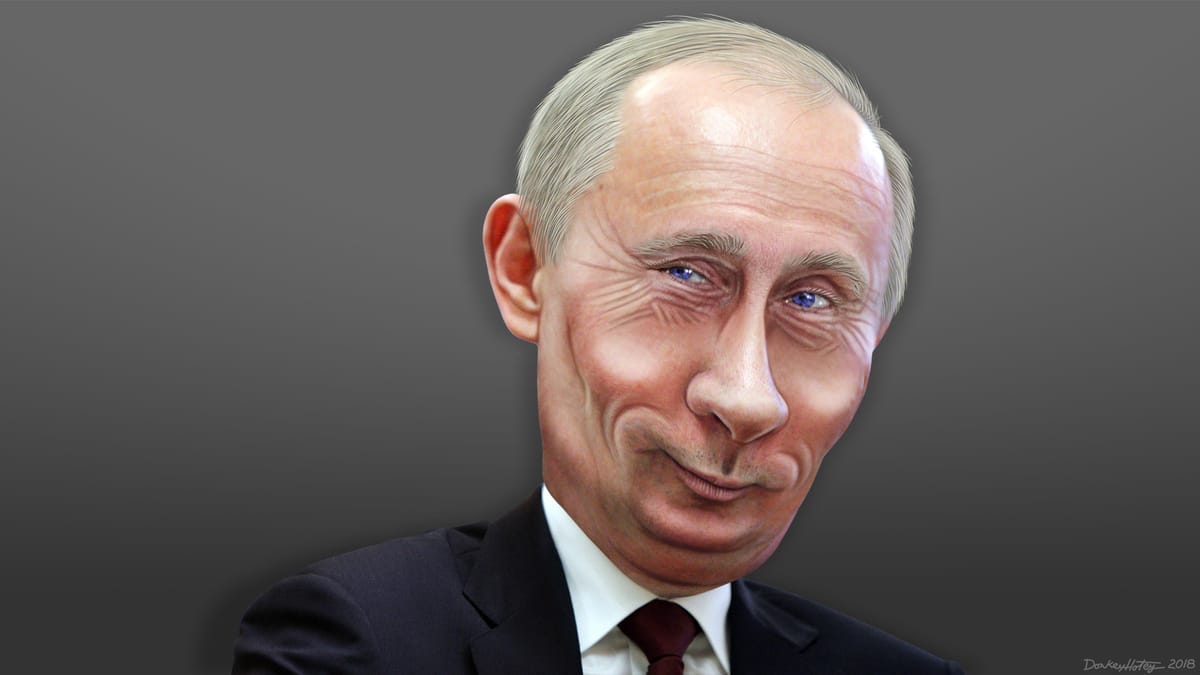 DonkeyHotey / Flickr (CC BY 2.0)
"Someday, and that day may never come, I will call upon you to do a service for me"—Don Vito Corleone.
It wouldn't be a surprise if Indian diplomats suddenly remembered the Sicilian Godfather's immortal words as the Kremlin has started calling in favours. Bloomberg reports that Moscow has quietly sent word to countries such as India that they can forget cheap energy, weapons and technology if they don't help fend off a Financial Action Task Force (FATF) blacklisting.
What's that? The FATF is an inter-governmental body tasked with combating money laundering and terror financing. Currently, North Korea, Iran and Myanmar are blacklisted by the body. Pakistan was on the grey list in 2008-09.
If Russia, which was suspended from the FATF membership in February 2023, is blacklisted, it will be financially even more isolated. At risk for India are Rosneft-Nayara ventures, logistics cooperation, Kudankulam nuclear project and military hardware and tech.
The Signal
India deftly played the diplomatic equivalent of running with the hare and hunting with the hounds as it practised its new doctrine of single minded pursuit of self interest. It withstood western pressure to stop buying cheap Russian oil, which helped it save $5 billion in 2022. Ignoring the threat of sanctions, it also bought the S-400 missile defence system. But it's one thing to stare down leaders of democratic countries, quite another to stand up to ruthless dictators. It'll be a real test of diplomatic acumen and missteps might prove unimaginably costly.
CURRENCY
The Rich Are At It Again
From imported cigars to gold-dusted chocolate truffles and fudges, jewellery, petrol, luxury fashion, and dining at posh restaurants, affluent Indians aren't leaving any stones unturned in dispensing with their ₹2,000 notes.
Even though the Reserve Bank of India's decision to withdraw the note from circulation by the end of September isn't as disruptive a move as the 2016 demonetisation, Indians thronged various retail outlets to spend their purple notes, probably to avoid the hassle of queuing up at banks to exchange or deposit them. Even mangoes were in demand. Some retailers are inviting customers to spend their ₹2,000 notes.
Cash is still king: Meanwhile, an average ATM in India was replenished with ₹1.35 crore ($163,000) of cash per month in the year ended March 2023, a 10.1% year-on-year jump, per data sourced from cash management company CMS Info Systems.
STREAMING
Kids These Days…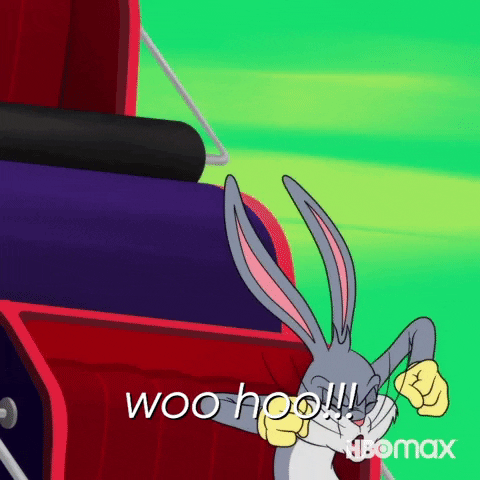 ..are a lucrative business. At least for Warner Bros Discovery (WBD). It launched unified streaming service Max this week. Now, the studio is leaning on kids' content for its success. By dropping the 'HBO', famous for its cinematic but explicit content, Max hopes to show families that it is a one-stop destination for all, including children. WBD is banking on iconic kids shows such as Looney Tunes, Sesame Street, and the Cartoon Network library. Max needs to make good moves; users are already complaining about the rebrand.
No sharing: Netflix has rolled out its anti-password sharing plans in the US—adding a new member costs $7.99 a month. Early trials in South America faced heat last year.

Just for you: Spotify is using AI to mimic podcast hosts (with permission) and use their voices in personalised ads. Podcaster Bill Simmons of The Ringer fame has already signed up.
FYI
Not making this up: FSN E-Commerce Ventures, the parent company of Nykaa, posted a net profit of ₹2.4 crore (~$290,300) for the quarter ending March 2023—marking a 72% year-on-year decline.
Cold comfort: Ice cream brand NIC, which gets 70% of its business from food delivery apps such as Zomato and Swiggy, has raised $11 million in a funding round led by Jungle Ventures.
Blocked: Pakistan is considering banning former PM Imran Khan's Tehreek-e-Insaf (PTI) party for "attacking the state".
Recalibrate: Global bank HSBC may sell or streamline its businesses in as many as 12 countries—possibly in Europe and South America—in a pivot to Asia, per Reuters.
Tailspin: Shares in the Embracer Group, one of the world's largest gaming companies, plummeted by a record 41% after it announced that a "groundbreaking strategic partnership" worth $2 billion had fallen through.
Caught red-handed: Russia has arrested three of its hypersonic missile experts for betraying secrets to China.
THE DAILY DIGIT
$11.2 billion
The estimated amount that Bernard Arnault, the world's richest person and LVMH CEO, lost from his fortune in a single day. LVMH suffered a stock rout over fears that a potential slowdown in the US economy would impact luxury spending. Arnault's net worth now stands at $191.6 billion. (Bloomberg)
FWIW
Words worth: Today we learned that there's an African American English Dictionary in the works. The people behind the project want to launch the first edition—which will have at least 1,000 definitions—by 2025. But how do these words qualify? Researchers and editors from Oxford Languages and the Harvard University Hutchins Center pored over jazz, hip-hop, blues, and R&B lyrics, letters, diaries, newspapers, magazine articles, Black Twitter, slave narratives, and abolitionist literature to handpick words. They are also accepting contributions here. The New York Times has the deets on 10 entries that made the cut. Our personal favourite: kitchen (n). And no, it's not what you think.
Damp squib: Bots have entered the chat. Digital media company BuzzFeed, which recently shuttered its news division, is now pivoting to… what else, but AI. It's launching a chatbot called Botatouille, which will suggest recipes from BuzzFeed's food content subsidiary, Tasty. Users will get reccos based on what's in their fridge, or just ideas for when they're out of inspiration. For a rainy day, the chatbot recommends winter chili or lentil soup. Botatouille seems more like Captain Obvious, if you ask us. Plain ol' Google still wins our vote.
The Wurst is over?: Currywurst, a quintessential street food in Germany, has fallen out of favour with locals. According to German food service company Apetito, the dish—sliced sausages covered in a mix of ketchup and curry powder—was the third most popular meal (not first, as it usually is) in 2022. Spaghetti Bolognese and vegetarian pesto pasta took the top spots, which implies that locals are increasingly switching to vegetarian and vegan food. In fact, Germany has the most vegetarians in Europe, and 1.5 million follow veganism in the country. Aside: Berlin's Currywurst Museum shut down in 2018. 🥹