Discover more from The Signal
The Signal is a daily curated newsletter that helps you understand the latest developments in business, tech, finance, economy, and policy with sharp analysis and crisp insights thats fun to read arriving at 8AM daily in your inbox.
Over 81,000 subscribers
Cracking Victoria's Secret
Also in today's edition: Twitter's all in on Parag, E-pharmacies go phygital, Zoho's creator economy ambitions, Anil Ambani's banking dreams come to an end
Good morning! India is still unsure of how to interpret crypto. Asset or currency? Ban or regulate? South Korea has decided to give crypto investors a tax holiday from capital gains from crypto until 2023. And even then it will only impose a 20% tax if the trader makes a profit over a specified limit. Talk about living in the future.
Btw, our podcast has been going strong for over two months now. Tune in on your daily jog, drive to the office, or even as you WFH-ers have breakfast in bed. We promise it'll be music to your ears.
The Market Signal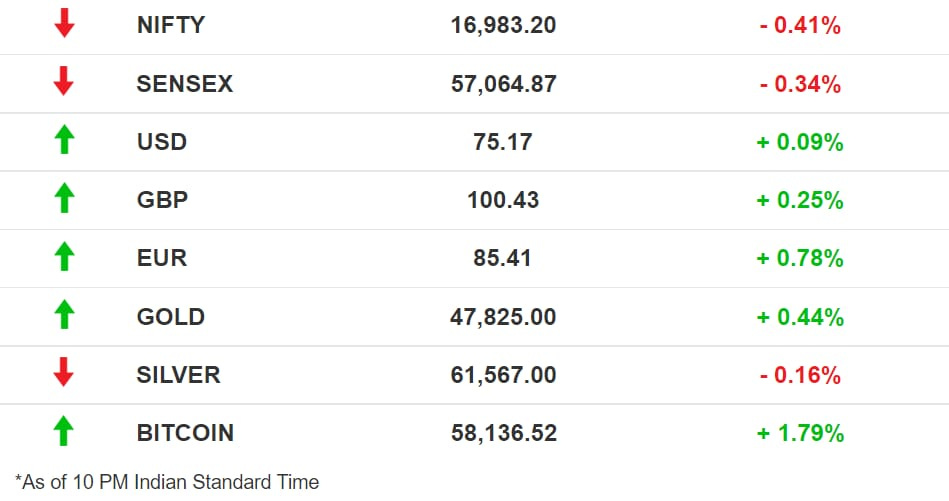 Stocks: With the shadow of Omicron looming large, Indian benchmark indices stumbled after a positive start to close in the red. News of India's GDP growing at a better-than-expected 8.4% for the July to September quarter might not prove sufficient to lift market spirits.
Twitter Exits The Cult Of Its Founder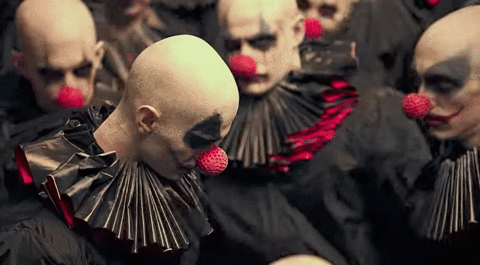 In case you missed it (and you probably didn't), Twitter now has a full-time CEO. It took the company six years to get there, but with 37-year-old IITian Parag Agrawal taking over from the bearded bitcoin enthusiast aka Jack Dorsey, the social network might be headed in a curious direction. And on his second day as CEO, Twitter announced this.
What Agrawal brings: Product focus or that's likely what Twitter's shareholders would hope for. In the past 18-24 months, it has been rather aggressive in rolling out new creator-focused products (Spaces) and monetisation features such as Twitter Blue (subscription), tips, super follows etc. In addition, his tenure will be closely tied to Twitter's flock towards decentralisation. (read: crypto)
Parag Agrawal

@paraga
I'm incredibly excited for Twitter to kick off @bluesky, a new independent effort to develop a decentralized standard for social media. Please see @jack's thread for more context. I have the privilege of finding a lead for this team.
jack @jack
Twitter is funding a small independent team of up to five open source architects, engineers, and designers to develop an open and decentralized standard for social media. The goal is for Twitter to ultimately be a client of this standard. 🧵
Dec 11, 2019
1.1K Likes   274 Retweets   50 Replies
Challenges ahead: While ambitious growth and revenue targets are staring Agrawal as he takes charge, there's also the not-so-fun bits about dealing with governments in countries such as the US and India, that awaits him. Content moderation or censorship (depending on which side you are on) is a contentious debate that Agrawal is only likely to be sucked into. And not to forget, the long-standing demand for the edit button on Twitter (which we endorse, btw).
Bret Taylor

@btaylor
I wonder what percentage of tweets directed towards @paraga today are about an edit button?
Nov 29, 2021
1K Likes   48 Retweets   53 Replies
End Of Anil's Banking Dreams
It is the end of the road for Anil Ambani's financial services dream, twenty-three years after getting an NBFC licence. Reserve Bank of India (RBI) has superseded the company's board of directors and will soon begin insolvency proceedings. 
Comeback failure: The RBI decision is a big blow to the Anil Ambani group that was trying to restructure its businesses to pare debt. Reliance Capital's debt stands at ₹27,100 crore and RBI said the board 'failed' to address governance concerns. This is the second systemically-important NBFC to be taken over after DHFL and the SREI Group entities. This is the second RBI-led shocker for Ambani after their banking licence application was not approved in 2014. 
An empire falls: About 15 years ago, Anil Ambani was richer than his elder brother Mukesh Ambani. But a series of loan defaults led to mounting debt for his group companies. Reliance Entertainment was a takeover candidate already and now Reliance Capital is also officially out of Ambani's hands.
Lipsticks Before Lingerie For VS In India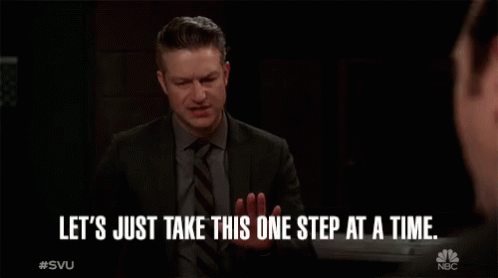 Victoria's Secret, the world's most famous luxury lingerie brand, is coming to town. Not quite in the way you think. It's riding the direct-to-consumer wave with a catch: it'll go beauty, skincare, and fragrances first, before entering lingerie sometime in May 2022.
Why not lingerie? It wants to understand the market first. How? By selling beauty and crunching that data to make decisions about lingerie, with a brick and mortar store to follow. It could also use beauty to create awareness about the brand, and then use it to sell lingerie. 
Global play: But all of this ties with its global expansion play. In June, it roped in Priyanka Chopra as part of its "VS Collective". Stiff competition from D2C lingerie brands, preferred by a younger demographic in the US, is forcing it to look elsewhere. It also wants to pivot, shying away its 'Angels' image to become more inclusive and representative.
The Signal
Lingerie, as a standalone category, didn't see the kind of uptick as people hoped, at least pre-pandemic. Zivame, for instance, reported a 31% drop in sales in FY20-21. Now, things might well be changing, particularly with lockdowns and work-from-home compulsions, pushing up demand, beyond cities to even smaller ones. 
But that's not the case with beauty. VS has now found a potential low-hanging fruit, particularly with its growing D2C appeal. The beauty and skincare market is growing at breakneck speed (pegged at ₹115,110.11 crore by Euromonitor), evidenced by sales from homegrown players such as Nykaa and MyGlamm. Not to forget Nykaa's successful IPO being a pull factor.
Zoho Zooms Into The Creator Economy
A SaaS company entering the creator economy? Doesn't add up, does it? Well, Zoho Corp, through an e-learning platform called TrainerCentral, wants to have a good crack at it.
Tell me more: Individual creators or 'solopreneurs' will use TrainerCentral to offer live lessons and on-demand courses. Creators benefit by getting access to an online platform for a fixed monthly fee. For Zoho, this is a good entry point to the otherwise crowded B2C edtech space. 
Digital renaissance? Globally, creators are moving away from social media platforms to set up their individual businesses. In India, Zoho wants to have the first-mover advantage by catching them early. Once these creators scale, cross-selling their SaaS products could be the logical transition. Teacher-centric startup Maven has tasted success internationally. It could be Zoho's turn next. 
E-pharmacies Go Offline
Of all the sectors to be disrupted by e-commerce, pharmaceuticals is among the most recent and relatively the most modestly impacted. This is in part due to the nature of the business — dealing with sensitive drugs — and in part to regulations. In a move that reaffirms that the traditional pharmacy is here to stay, two of India's largest online pharmacies are setting up shop.
Shutters up: Tata-owned 1mg is set to open its first physical store in Gurugram next month. This is in line with Tata's broader strategy of expanding offline presence across its businesses, such as with BigBasket. Meanwhile, PharmEasy is spending some of its recently raised $350 million on acquiring franchisees for its approach to an omnichannel presence.
Heating up: Among the other aspirants for India's epharmacy market are Amazon and Flipkart, which recently closed the acquisition of SastaSundar. Perhaps the omnichannel pivot by the market leaders comes in anticipation of this limiting or eating into their growth opportunities online.
What Else Made The Signal?
Taking no chances: Amid the Omicron scare, the Indian government has asked all international fliers to submit a 14-day travel history and negative RT-PCR results, while travellers from 'at-risk' countries will go through a test on arrival.
Not-so-walled garden: Tencent will allow Alibaba's Tmall and Taobao, among other external shopping sites to access links from WeChat groups.
Offloading shares: Microsoft CEO Satya Nadella sold half of his stake in the company, about 840,000 shares for over $285 million.
Retail battle: Amazon has alleged that Future Retail diverted $1.5 billion to other companies through undisclosed related-party transactions. 
Breaking 'em up:  Amid a push against big technology companies, UK's competition watchdog has ordered Meta to sell the online GIF platform Giphy.
Snap listing: Online retailer Snapdeal is planning to file a $250 million IPO in the next few weeks after raising $200 million at a $1.5 billion valuation.
New arm: Zomato has a new platform now -- 'Zomato Wings,' to help connect investors with enterprising restaurants.
Geared up: Elon Musk-led Starlink has applied for a licence to start its service in India, stopping taking pre-orders for the time being. Meanwhile, Musk will start attending Tesla's earnings call again from the next quarter.
FWIW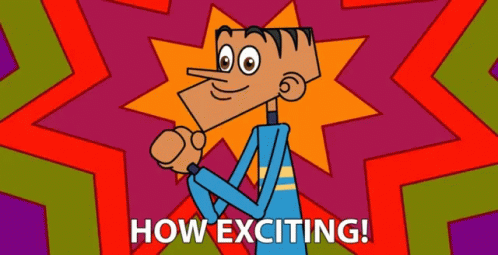 Busy republic: Four centuries after being colonised, Barbados has removed Queen Elizabeth II as the head of the state and become the world's newest republic, suspended a long-running pandemic curfew to allow Barbadians to enjoy festivities, and declared Rihanna a 'national hero', all in one day.
Making it a habit: CRED has once again broken the internet with one of its catchy ads. This time it tugs on nostalgic strings, featuring the animated fictional characters Suppandi and Chacha Chaudhury chatting about myriad topics ranging from NFTs to global warming and people's daily addiction for memes and Reels.
Back in the seat: After political turmoil forced her to resign within hours of taking the post last week, Sweden's first female Prime Minister Magdalena Andersson has been reappointed to the top job
Want to advertise with us? We'd love to hear from you.
Write to us here for feedback on The Signal.