Discover more from The Signal
The Signal is a daily curated newsletter that helps you understand the latest developments in business, tech, finance, economy, and policy with sharp analysis and crisp insights thats fun to read arriving at 8AM daily in your inbox.
Over 81,000 subscribers
Cristiano Ronaldo: Saudi Arabia's latest sportswashing project
The oil-rich state isn't paying the 37-year-old a reported $200 million per season only to kick a ball.
Good evening,
Welcome to The Playbook, a weekly newsletter on the business of sports and gaming. If someone shared this newsletter with you, please hit the subscribe button below — it's free!
How has the first week of the new year gone for you? I hope your 2023 resolutions are on track! As for me, I've not even had the time to think about new-year resolutions because I've spent the last few days moving from Bangalore to Pondicherry. Yes, yes, I know, such a cool place to move to, etc etc, but I'm hoping it's worth it considering the ordeal my partner and I went through with our movers and packers. Long story for another day.
I'll keep this edition short because I've honestly not had the time to keep up with the news cycle this past week. So, I thought I'll write about the one story that I did follow—one that made me cackle loud enough to scare my cats.
The Big Take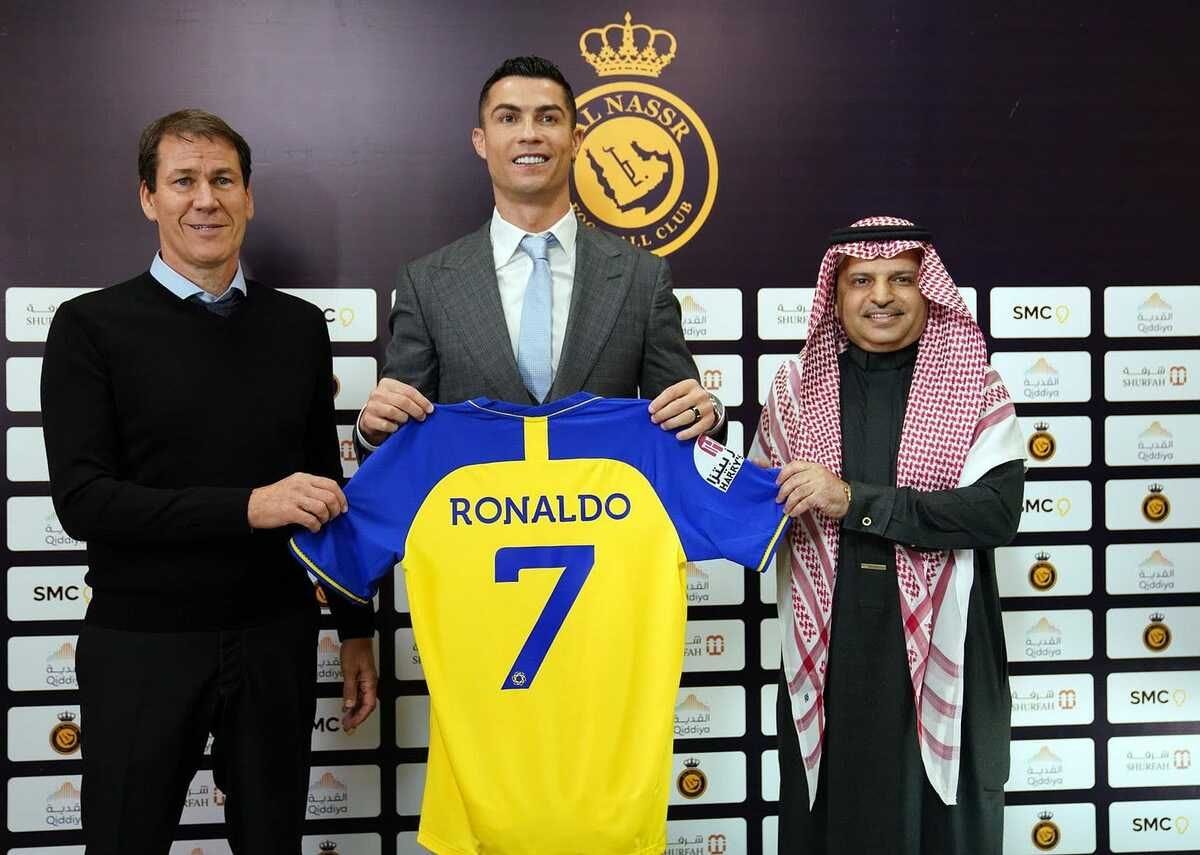 In The Playbook's year-ender a couple of weeks ago, I called 2022 the year of sportswashing. So it was rather apt that the year ended with yet another instance of a government using sports sponsorship to improve its global reputation. Yet again, it was Saudi Arabia.
Late on December 30, Saudi Arabian football club Al-Nassr confirmed reports that it had signed Portuguese superstar Cristiano Ronaldo. The 37-year-old has reportedly signed a two-and-a-half-year contract, which will likely see him end his career playing in the Saudi Pro League. "I am excited to try a new football league in a different country," Ronaldo said in a statement released by the club. "The vision that Al-Nassr is working with is very inspiring."
AlNassr FC

@AlNassrFC_EN
History in the making. This is a signing that will not only inspire our club to achieve even greater success but inspire our league, our nation and future generations, boys and girls to be the best version of themselves. Welcome @Cristiano to your new home @AlNassrFC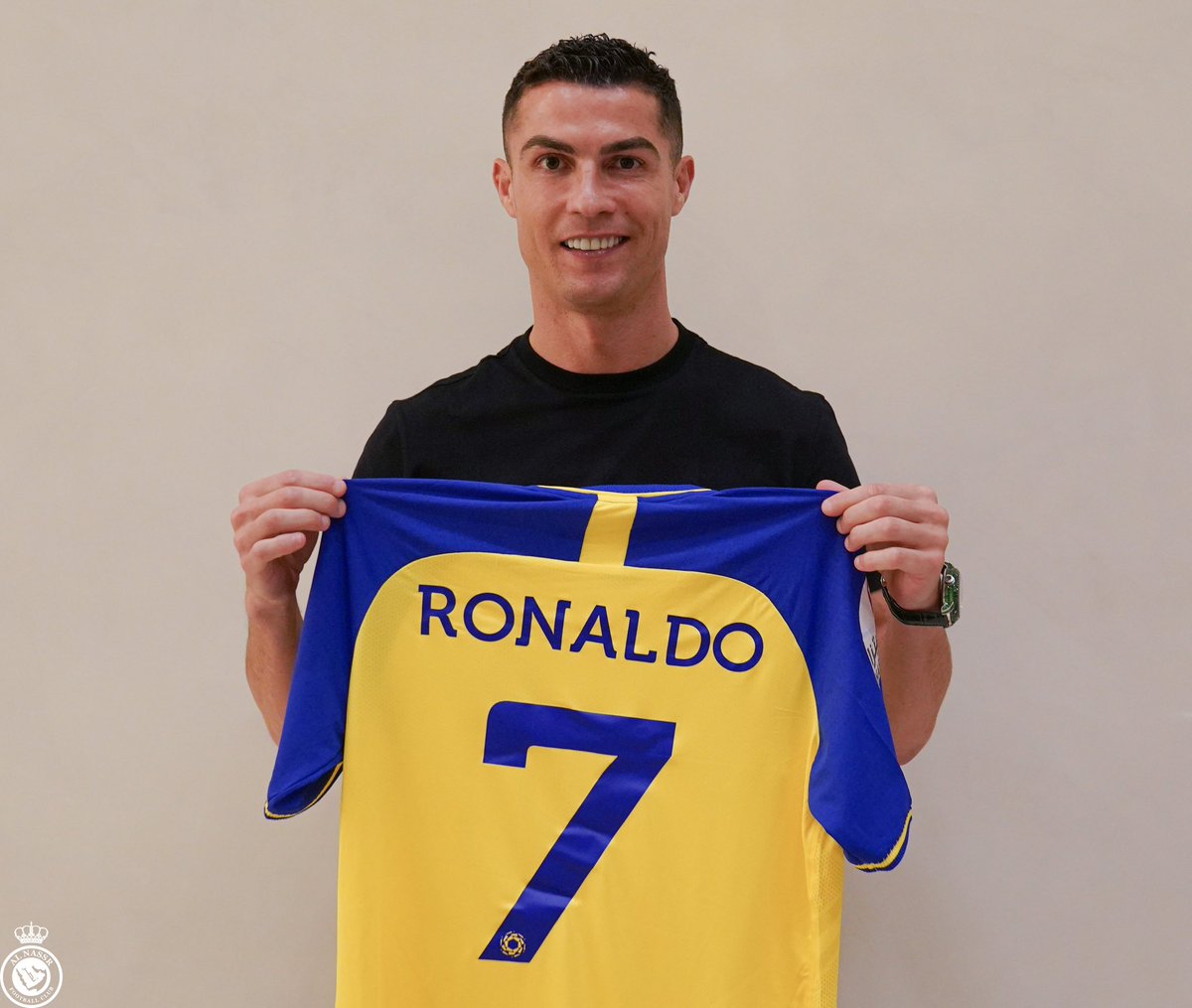 Dec 30, 2022
342K Likes   72.7K Retweets   11.6K Replies
Then, on January 3, Al-Nassr officially unveiled Ronaldo. "In Europe, my work is done. I won everything, played for the biggest clubs. Now, I have a new challenge," he said at a press conference where he only faced questions from a club representative. When asked what he was hoping to achieve on and off the pitch in Saudi Arabia, here's what he said:
"This is a great opportunity not only in football but also to change the mentality of the new generation. I had many opportunities in Europe, Brazil, Australia, the US, and even [back home] in Portugal. Many clubs tried to sign me, but I gave my word to Al-Nassr to get the opportunity to develop not only football, but other parts of this amazing country.
It's a chance to help grow, with my knowledge and experience, many important aspects, including women's football. I want to give a different vision of this country, of its football. This is why I took this opportunity."
It was a public relations masterclass, with perfectly-choreographed questions and responses. Ronaldo also tried to convince everyone that Saudi Arabian football is competitive, giving the example of the national team beating eventual champions Argentina in the recently-concluded Fifa World Cup. "Everyone talks and gives their opinions, but they don't know anything about football," was his message to detractors.
But by the end of the interaction, it became clear that the only person Ronaldo was trying to convince was himself. And for all the talk about helping grow women's football and changing the image of Saudi Arabia, let's cut the crap: one of the major reasons he's gone there is because of the 💰💰💰. According to reports, Ronaldo will earn ~$200 million per season, making him the highest-paid footballer in the world. Around $75 million is for playing football, and the rest is for image rights and commercial deals.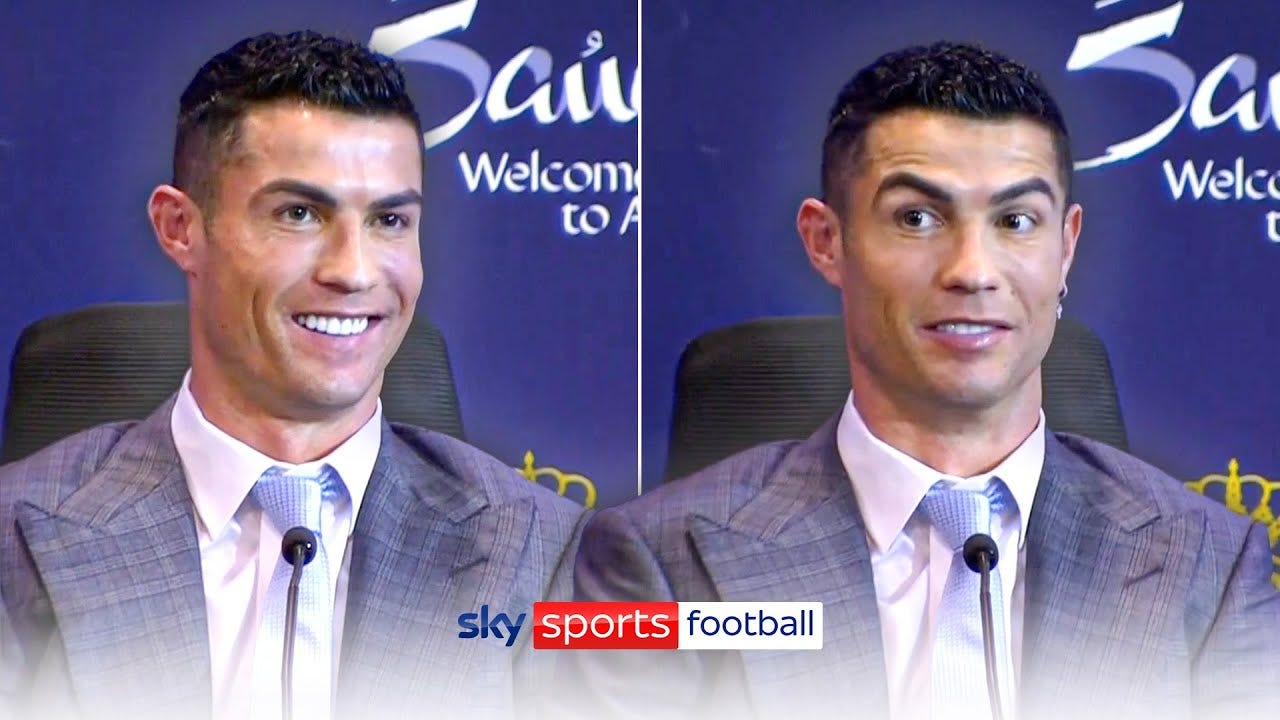 "In Europe my work is done" ✅ | Cristiano Ronaldo's FIRST Al-Nassr Press Conference
Whatever Ronaldo's motives are, make no mistake about what Saudi Arabia wants to achieve by signing one of the most famous people on the planet, with 529 million Instagram followers. (I say Saudi Arabia and not Al-Nassr because major football clubs in the country are ultimately owned by the state. Al-Nassr is sponsored by Qiddiya, a sports and entertainment company launched by Saudi Arabia's sovereign wealth fund in 2018).
Reports have said that Ronaldo's contract includes a clause that he will also be involved with Saudi Arabia's bid to co-host the 2030 World Cup along with Greece and Egypt. Incredible, if true, considering Portugal also wants to host the tournament. And Ronaldo's signing means that Saudi Arabia has two of the greatest footballers of all time on its payroll. Last year, the oil-rich Gulf nation roped in Lionel Messi to become its tourism ambassador. The contract is reportedly worth ~$30 million per year.
Saudi Arabia is reportedly ready to spend $40 billion to fund the World Cup bid, which would probably see matches held in the winter again, like Qatar 2022. The bid is a part of Crown Prince Mohammed bin Salman's ambitious Vision 2030—a transformative economic and social reform blueprint to reduce Saudi Arabia's dependence on oil and diversify its economy.
Ronaldo is also the latest piece in Saudi's plan to sportswash its abysmal human rights record. The country has spent at least $1.5 billion on high-profile international sporting events, according to a 2021 report by human rights organisation Grant Liberty. The sports include football, golf, tennis, Formula One, chess, boxing, and horse racing.
Human rights group Amnesty has urged Ronaldo to speak out over human rights issues in Saudi Arabia. If only pigs could fly.
⚡️Quick Singles
⚽️🔵⚪️ Manchester City has announced a new partnership with Jio Platforms that will see Reliance Industries' digital services subsidiary become the club's official mobile communications network partner in India. City fans in India will be able to access club content through Jio's digital ecosystem, including JioTV and other apps. In June 2020, the UAE's sovereign wealth fund, Mubadala, had invested $1.2 billion in Jio Platforms in exchange for a 1.85% stake. Manchester City is indirectly owned by the Abu Dhabi royal family.
🏏🇮🇳👖 Killer Jeans has replaced MPL Sports as the official kit sponsor of the Indian cricket team. MPL had a contract with the Indian cricket board (BCCI) until December 31, 2023, but the mobile gaming company decided to pull out early. There has been no official announcement on this from the BCCI.
🎮💰 GMR Sports, a subsidiary of Indian conglomerate GMR Group, is reportedly in talks to buy "a significant stake" in fantasy gaming startup Fantasy Akhada at a valuation of $160 million-$175 million. GMR Sports co-owns the Indian Premier League franchise Delhi Capitals, among others.
📺🏈 Amazon has discussed building a standalone streaming app for sports, according to The Information. The tech giant owns the streaming rights for sports properties such as the NFL's Thursday Night Football, some Premier League matches in the UK, New Zealand Cricket in India, and the New York Yankees baseball games in the New York region. It also recently made a big push into sports talk shows.
🏏📺🇦🇺 Cricket Australia has signed a ~$ 1 billion extension of its domestic broadcast rights partnership with pay-TV network Foxtel and free-to-air broadcaster Seven. The new deal is for seven years starting from mid-2024. It covers bilateral men's and women's cricket series played in Australia, as well as the men's and women's Big Bash Twenty20 leagues. The current six-year deal is worth $794 million.
That's all for this week. Please reach out to me at jaideep@thesignal.co with any feedback (good, bad, or ugly), tips, and ideas.
See you again next Friday with a full edition!
Best,Jaideep Vaidya