Discover more from The Signal
The Signal is a daily curated newsletter that helps you understand the latest developments in business, tech, finance, economy, and policy with sharp analysis and crisp insights thats fun to read arriving at 8AM daily in your inbox.
Over 81,000 subscribers
Crypto finds a use case in Ukraine
Also in today's edition: India's GDP slumps; Cash is cool again; Shoppers snub fake meat; Chinese locals cheer for Russia
Good morning! Not everything is smooth as silk in Mubarakpur. Business Standard reports that the epicentre of the Banarasi saree is getting by on inward remittances as its population flocks to Saudi Arabia for jobs. Burgeoning raw silk prices, GST, and measly weaver salaries—they earn only ₹4,000-₹6,000 a month—have everything to do with it. A sad development for a handloom industry whose craftsmanship was India's pride since the Mughal era.
This episode focuses on the Russia-Ukraine crisis. Ukraine is receiving millions of dollars in donations in the form of cryptocurrencies and NFTs. Chinese internet users are praising Russia's actions. Find out more on The Signal Daily.
The Market Signal*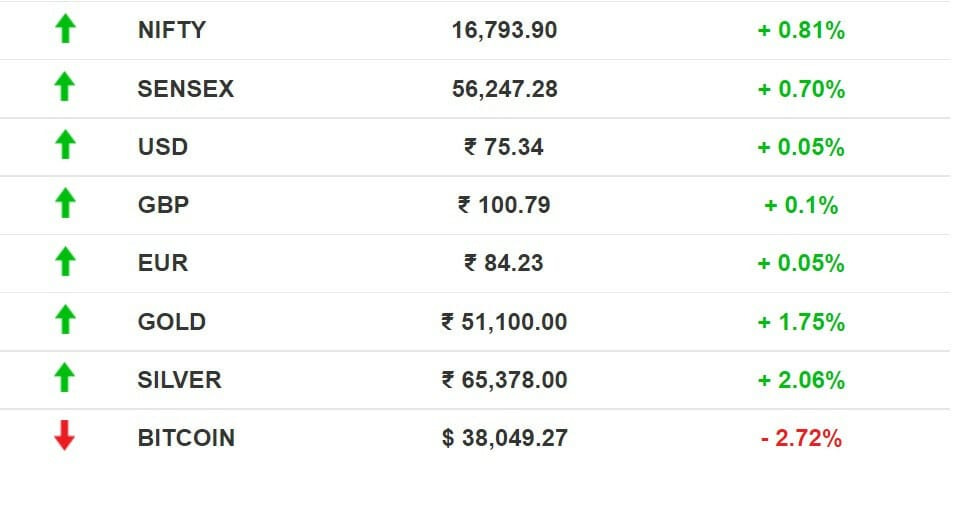 Stocks: Benchmark indices zoomed after Russia-Ukraine began talks in Belarus. Hindalco, Tata Steel, Power Grid and Indian Oil Corporation among others were top gainers. Europe's stock markets opened lower. Russia's stock markets remained closed on Monday after the West raised sanctions.
India Q3 GDP Slows, Experts Warn Of Another Virus Surge
The Indian economy is estimated to have grown at 5.4% in the December quarter of FY22, below analysts' expectations and much slower than the 8.4% it clocked in Q2 2021-22.
The slowdown likely stretched into the fourth quarter when Omicron swept through the country, shutting down major cities and disrupting activity.
The Putin factor: Just when it appeared that the worst for the global—and Indian—economy had passed, Russia invaded Ukraine, putting a spanner in the works. The US and the European Union have retaliated with economic sanctions that will hit Russia but also bite the rest of the world. The impact is already visible in the oil and financial markets.
Covid-19: To add to the trouble, the virus would not go away. Hong Kong is reeling under an Omicron onslaught. So is New Zealand. Experts are warning that India may see another wave in the third week of June 2022.
Big Tech's Cash-fuelled Talent Hunt
Cash is in and equity is out. Technology giants that once gave out stock options to employees are reverting to cash bonuses as inflation and stock market volatility take the sheen out of equity bonuses.
Ka-ching: Google, which once gave only engineers a significant chunk of performance bonuses in the form of equity, now has a cash bonus plan for all employees. Amazon bumped up cash bonuses too since February 2022. It's also doubling employee base pay in a bid to retain talent. Big Tech has been embroiled in a talent war for a while now; we wrote about Microsoft and Apple doing everything to prevent defections to Meta here.
Tough competition: Despite rising salaries and greater satisfaction with their pay, tech workers still do not feel they are being adequately compensated for their time. Many are moving towards cryptocurrency and NFT startups, which offer heftier cash bonuses.
Crypto Finds Its Raison D'être During Conflict
The Ukrainian government and NGOs have raised nearly $19 million through cryptocurrency and NFT donations. Crypto exchanges Binance and FTX have chipped in. Web3 community UkraineDAO, whose members include Russian punk rock art collective Pussy Riot, raised over $3 million.
U-turn: The acceptance of military donations marks a policy shift for Ukraine, even if temporary: while it legalised cryptocurrency in September 2021, its national legislation did not permit 'digital' donations for the Ministry of Defence. That changed after Twitter's crypto community convinced Ukraine to accept blockchain-based contributions.
Double-edged sword?: But Ukraine's vice PM and Minister of Digital Transformation Mykhailo Fedorov urged crypto exchanges to block Russian users. Russia is the world's third-largest bitcoin miner; we'd written about how crypto could be Russia's reprieve in lieu of banking sanctions. Even the UK wants to seize crypto assets used for money laundering.
Mykhailo Fedorov

@FedorovMykhailo
I'm asking all major crypto exchanges to block addresses of Russian users.
It's crucial to freeze not only the addresses linked to Russian and Belarusian politicians, but also to sabotage ordinary users.
Feb 27, 2022
14.5K Likes   3.23K Retweets   2.6K Replies
The Signal
Save for Ukrainian digital assets platform DMarket, crypto exchanges aren't aligning with Fedorov. Even Binance, while blocking Russian clients named in sanctions lists, is not freezing the accounts of ordinary users. Kraken's cofounder-CEO Jesse Powell argued that blacklisting users goes against crypto's ethos of individualism over "political faction".
This libertarian stance was why Patreon removed the military fundraising page of Ukrainian non-profit Come Back Alive. The irony is that Come Back Alive is now seeking crypto contributions, with UkraineDAO as its major donor.
Ideological dilemmas aside, crypto's stability may prove fleeting. Sanctions are increasing the value of the US dollar, the world's reserve currency. CoinDesk surmises that investors would prefer holding onto cash amidst the turmoil.
Fake Meat Sees A Thaw
Beyond Meat cannot seem to rack up numbers on retail sales. The former investor darling nails it down to the pandemic and the familiarity of comfort food.
Hype machines: Simply put, plant-based meat didn't live up to its hype. While there was curiosity to sample fake meat, it didn't translate into repurchases. Canada-based Maple Leaf Foods, Inc., witnessed the same pattern.
Diversify: Plant-based meat makers have upped their game. They've crept into stuffed raviolis and sausages. Beyond Meat is looking to find a place on the table. There's a plant-based snack co-developed with PepsiCo. It also partnered with McDonald's and KFC for the McPlant burger and the Beyond Fried Chicken, respectively. Will it taste success? Investors in the sector (Jeff Bezos, Bill Gates) would hope so.
China's On Big Brother Watch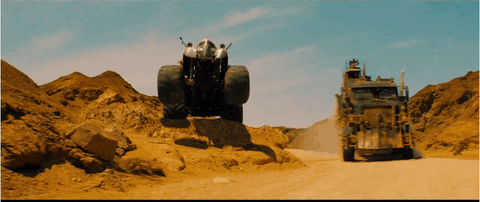 Even as Russia faces considerable criticism over the Ukraine crisis, it has found support in its neighbour. Chinese users are rallying for Russia and even cheerleading Putin. As China slowly isolates Russia, the pro-war sentiment may just recede. Maybe then Chinese social media apps can take a breather. 
Rowback: Chinese ride-hailing firm Didi will continue its services in Russia, backtracking its previous decision to exit. Didi's sudden change of plan makes one wonder if it's simply following Beijing's orders, or Russia's.
In a spot: Chinese gaming apps are eating into South Korea's gaming business, which lost at least $20 billion in market value. Korean game makers are rushing to include digital coins and NFTs in their offerings to advance their expansion and counter these dismal figures. 
This isn't the first time China's taken a swipe at the Korean gaming industry. China announced fresh curbs on gaming in August 2021, which severely impacted Korean game developers. 
FYI
Step down: Ashneer Grover has resigned as the co-founder and managing director from BharatPe, potentially putting an end to the ongoing boardroom battle.
Peacemaker? After handing over the stewardship of his football club, Chelsea owner Roman Abramovich is believed to be involved in attempts to broker peace between Russia and Ukraine. FIFA and UEFA have banned Russia from international football.
Appointed: Madhabi Puri Buch has been appointed SEBI chairperson for the next three years. Buch, a former ICICI Bank executive, will be the securities regulator's first woman chairperson.
In the bag: Indian mobile and esports platform Mobile Premier League has acquired German game studio GameDuell to expand operations in Europe.
Fast track: Ukrainian president Volodymyr Zelenskyy urged the European Union to grant his country "immediate" membership to the bloc.
Combat: Facebook and Twitter have taken down two Russia-based disinformation campaigns targeting Ukrainians.
Shelter: Airbnb will provide free short-term housing for up to 100,000 Ukrainian refugees fleeing the Russian invasion.
FWIW
Sky's the limit: Move over personal connections; Google SEO is now enough unto itself to sell celebrity homes. Real estate agent Tony Mariotti simply put his digital publishing background to use. His strategy worked. Mariotti managed to sell American DJ Skrillex's home in LA. The ultra-modern Malibu beach house that fetched $17.5 million is also his biggest sale to date. Interestingly, Skrillex also discovered Mariotti through an online search.
War effects: A brewery in Lviv, Ukraine has done away with beer brewing to make potent Molotov cocktails after Ukrainian president Volodymyr Zelenskyy urged locals to take up arms. OnlyFans creators took to social media to complain that their accounts have been locked out following the invasion. The accounts have been restored following the backlash.
End of biggest cargo: The world's largest cargo plane, Antonov-225 Mriya, has been destroyed by Russian troops. The aircraft has been a part of humanitarian efforts, including carrying medical supplies across Europe to curb the pandemic. It was developed as part of the Soviet space programme to transport large rocket components and the space shuttle Buran.
Want to advertise with us? We'd love to hear from you.
Write to us here for feedback on The Signal.