Discover more from The Signal
The Signal is a daily curated newsletter that helps you understand the latest developments in business, tech, finance, economy, and policy with sharp analysis and crisp insights thats fun to read arriving at 8AM daily in your inbox.
Over 81,000 subscribers
Crypto's Enron moment
Also in today's edition: Headwinds for Jet Airways 2.0; War looms large over G20 summit; Apple's privacy blooper; Twitter's up in flames
Good morning! Will Mukesh Ambani buy Premier League club Liverpool? It's what British tabloid The Mirror claims sans sources or documents. Liverpool's current owners are reportedly getting interest from potential buyers in the US and Gulf countries too. Ambani and disgraced Sahara chief Subrata Roy were reportedly interested in Liverpool back in 2010, and buying a Premier League club isn't a biggie for someone who owns a burgeoning sports empire. But The Mirror's rich history of libel-everything includes damages once paid to Cristiano Ronaldo for publishing fake news. Make of that what you will.
🎧 Apple's user privacy is allegedly just sophisticated lies. Australia is in the midst of back-to-back data breaches. The Signal Daily is available on Spotify, Apple Podcasts, Amazon Music, and Google Podcasts, or wherever you listen to your podcasts.
If you enjoy reading us, why not give us a follow at @thesignaldotco on Twitter and Instagram.
The Market Signal*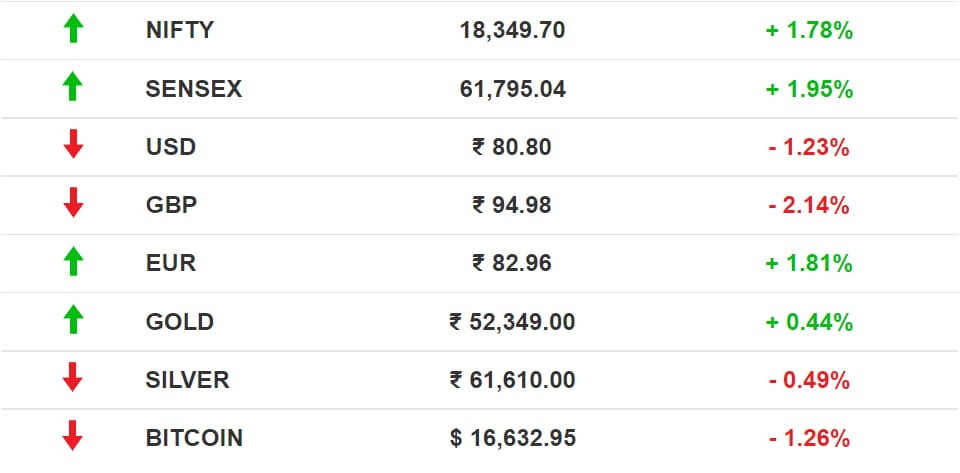 Stocks: Large US retailers including Walmart, Target, and Home Depot, will publish earnings in the coming week, offering a glimpse into how consumers are faring. A US Fed official told the Financial Times that the next phase of monetary policymaking was much tougher and could make or mar economic prospects.
Softening inflation in the US has foreign investors flocking back to India, CNBC TV18 reports. They bought equities worth ₹19,000 crore (~$2.4 billion) in November.
China has introduced an ambitious package to rescue the property sector, Bloomberg reports. The 16-point package introduced by the Chinese central bank and insurance organisations is expected to help the sector ride out the storm and lift sagging investor confidence.
Early Asia: The SGX Nifty crawled slightly upwards (+0.06%) at 7.30 am India time. The Hang Seng Index leaped forward (2.41%). Nikkei 225 dropped (-0.41%).
CRYPTOCURRENCIES
Titanic By Another Name
FTX, the crypto exchange headed by the sector's firefighter-turned-arsonist Sam Bankman-Fried (SBF), suffered a hack right after Reuters revealed that it'd once secretly moved $10 billion in customer funds. The report, published after FTX filed for bankruptcy, claims that $1 billion is still missing.
There's more: SBF—currently being questioned by Bahamian authorities—fashioned himself as the effective altruist who not only saved down-and-out crypto companies, but lobbied for fair regulation and political causes. That image fell apart faster than Binance CEO Changpeng Zhao dipped on acquiring FTX. The Reuters report is particularly damning because it points to wilful deception: SBF allegedly created a backdoor to fudge accounting records.
Also of note is SBF's network of illiquid assets, which not only includes exposure to Elon Musk's Boring Company and SpaceX, but investments in the very VC funds that bankrolled him. Does that explain VCs' shocking lack of oversight? Perhaps.
AVIATION
Jet Airways Won't Take Wing
Not soon, anyway. The Jalan-Kalrock Consortium (JKC), which won the bid to revive the airline in 2019, is in a standoff with lenders.
Details: The National Company Law Appellate Tribunal (NCLAT) directed JKC to pay Jet Airways' workmen and employees full provident fund and gratuity until the date of insolvency. This is an additional liability, because JKC's obligation to creditors was capped at ₹475 crore ($59 million). If it chooses not to pay the additional dues, lenders—who already took on a 95% haircut for the acquisition—may have to shoulder the burden.
Complicating matters is the Catch-22 situation. JKC cannot lease aircraft and restart operations unless ownership is transferred; and lenders won't transfer ownership due to payment disputes, even though they need a functional airline to recover dues. It doesn't help that consortium investor Florian Fritsch is being investigated for suspected fraud and money laundering.
G20
Long Shadows On Bali Summit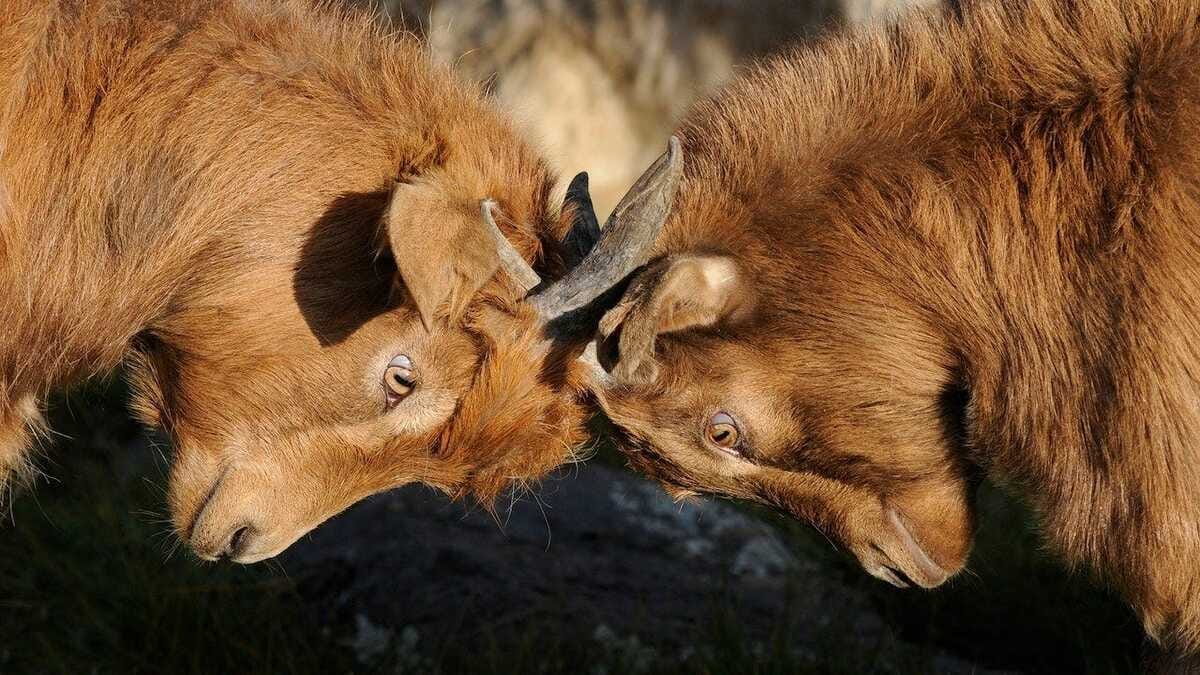 Russia's war on Ukraine will loom large over the summit of the Group of 20 (G20) nations in Bali, Indonesia, which begins on Tuesday. The war has also indirectly set off a diplomatic dispute between India and Germany over a gas supply agreement.
What: After Russia imposed energy sanctions, German liquefied natural gas supplier SEFE defaulted on contracted gas shipments to GAIL, India's top gas seller. International prices have surged, and GAIL is now struggling to find gas to supply its customers, including city gas distributors. While SEFE says it will pay penalties, GAIL wants the fuel as agreed.
The row could occupy Indian and German diplomatic bandwidth at Bali, where India will take over the forum's presidency for the next 12 months.
The Signal
The West has begun to tire of the cost of war, and the approach of new leaders such as Italian PM Giorgia Meloni and UK PM Rishi Sunak is still not fully clear. A just-concluded 18-nation summit in Cambodia failed to reach an agreement between the US and Russia, and could cast a shadow on the Bali meeting. US President Joe Biden and Chinese President Xi Jinping—both of whom have recently bolstered their domestic political positions—will meet ahead of the G20 summit. A breakthrough, chances of which are low, in that relationship could do wonders to the global economy. Xi's aggressive rhetoric at the 20th Party Congress has made countries, especially India, wary of its military intentions.
TECH
Privacy. That's not iPhone
Apple is getting sued for paying lip service to privacy protection. A federal lawsuit claims that iPhones collect user data regardless of whether the device's privacy setting is turned on or off.
User privacy, where? According to a Gizmodo report, independent researchers found that iPhone apps such as the App Store, Apple Music, Apple TV, and Stocks continued collecting personal data even when the iPhone Analytics setting was turned off. The apps also tracked device details, keyboard language, and time spent, among other things.
Ads gone wild: The Cupertino-headquartered company has waffled about its privacy, even using it as a marketing campaign, but at the same time muscled its way into the advertising business. Not so great timing, considering its App Tracking Transparency upgrade had caused the likes of Meta to lose billions in ad revenue.
🎧 iPhone's user privacy is allegedly just sophisticated lies. For our deep dive, we look at why Australia is in the midst of back-to-back data breaches. The Signal Daily is available on Spotify, Apple Podcasts, Amazon Music, and Google Podcasts, or wherever you listen to your podcasts.
SOCIAL MEDIA
Twitter Is A Verified Mess
In the latest episode of Keeping Up With Elon, we present the colossal mess that's the $8 Twitter Blue subscription. Ask pharma major Eli Lilly, whose stocks reportedly tanked after a spoof tweet. Ditto for Lockheed Martin.
Chaos central: Twitter paused Blue after several users paid $8 (~₹640) to impersonate prominent brands and individuals. It also took down these accounts. Musk said Twitter Blue would probably return next week.
A report by The New York Times says over 140,000 accounts had signed up for Twitter Blue; at least three were QAnon influencers. Twitter added an official label (which Musk later killed) after further chaos ensued.
Exits: Several Twitter executives jumped ship last week, including trust and safety head Yoel Roth. Troubling privacy and security implications aside, the company no longer has a communications team. Twitter also ruthlessly terminated several contract workers engaged in departments such as content moderation.
Gergely Orosz

@GergelyOrosz
Scoop from within Twitter: small things are breaking, not enough engineers to fix them.
Noticed that notification counts are not showing? The BE service powering it is down since Thursday. A bug was filed, but the team that would fix it is full on with verification work.
Nov 12, 2022
33K Likes   5.42K Retweets   470 Replies
FYI
Quadrupling down: Apple's Taiwanese contractor Foxconn is looking to quadruple the workforce at its iPhone-making plant in Tamil Nadu over the next two years.
Adding to cart: American cosmetics major Estée Lauder has entered exclusive negotiations to buy the luxury fashion brand Tom Ford in a deal worth $2.8 billion.
Try and buy: Chinese fast-fashion company Shein is opening its first permanent showroom in Tokyo's popular Harajuku area. Ordering, however, will happen online via QR codes.
Blood money: US prosecutors are demanding 15 years in prison for Theranos founder and chief executive officer Elizabeth Holmes for committing fraud.
Kill switch: After laying off more than 11,000 employees, Meta is pulling the plug on its smart display device Portal and unreleased smartwatches.
Slowing down: Disney will freeze hiring, while also cutting some jobs from its nearly 200,000-strong workforce, after a set of disappointing quarterly results.
THE DAILY DIGIT
$0
That's former FTX co-founder Sam Bankman-Fried's net worth after the company filed for Chapter 11 bankruptcy. He was worth $26 billion at his peak. (Bloomberg)
FWIW
All for a cause: Amazon founder Jeff Bezos has given music legend Dolly Parton $100 million to donate to any cause she believes in. Parton is known for her philanthropic efforts, even donating money to fund Moderna's Covid-19 vaccine. This is more positive mileage for Bezos rather than Parton, but we approve.
Reel to real: Mehran Karimi Nasseri, the subject of the Steven Spielberg film The Terminal, has died at age 77. Nasseri lived in Paris' Charles de Gaulle airport for 18 years because he lacked residency papers and eventually preferred making it his home. Life came full circle when the Iranian returned to the airport weeks ago, after briefly having a roof over his head.
Fever pitch: Football has got Kerala in a chokehold, just in time before the FIFA World Cup. Humongous cutouts of Lionel Messi, Neymar Jr, and Cristiano Ronaldo have locals vying for attention. Who won the cut-out wars? Ronaldo. And who will take the cup? We will have to wait and find out.
Enjoy The Signal? Consider forwarding it to a friend, colleague, classmate or whoever you think might be interested. They can sign up here.
Do you want the world to know your story? Tell it in The Signal.
Write to us here for feedback on The Signal.