Discover more from The Signal
The Signal is a daily curated newsletter that helps you understand the latest developments in business, tech, finance, economy, and policy with sharp analysis and crisp insights thats fun to read arriving at 8AM daily in your inbox.
Over 81,000 subscribers
The data shadow covering India
Delayed Census and increasingly fuzzy data is blurring visibility for researchers and policy makers
Good morning! A big hello to readers who signed up this week. Welcome to The Intersection, The Signal's weekend edition. This weekend we look at the ramifications of the national Census not happening on schedule. Also in today's edition: we have curated the best weekend reads for you.
If you enjoy reading us, why not give us a follow at @thesignaldotco on Twitter and Instagram.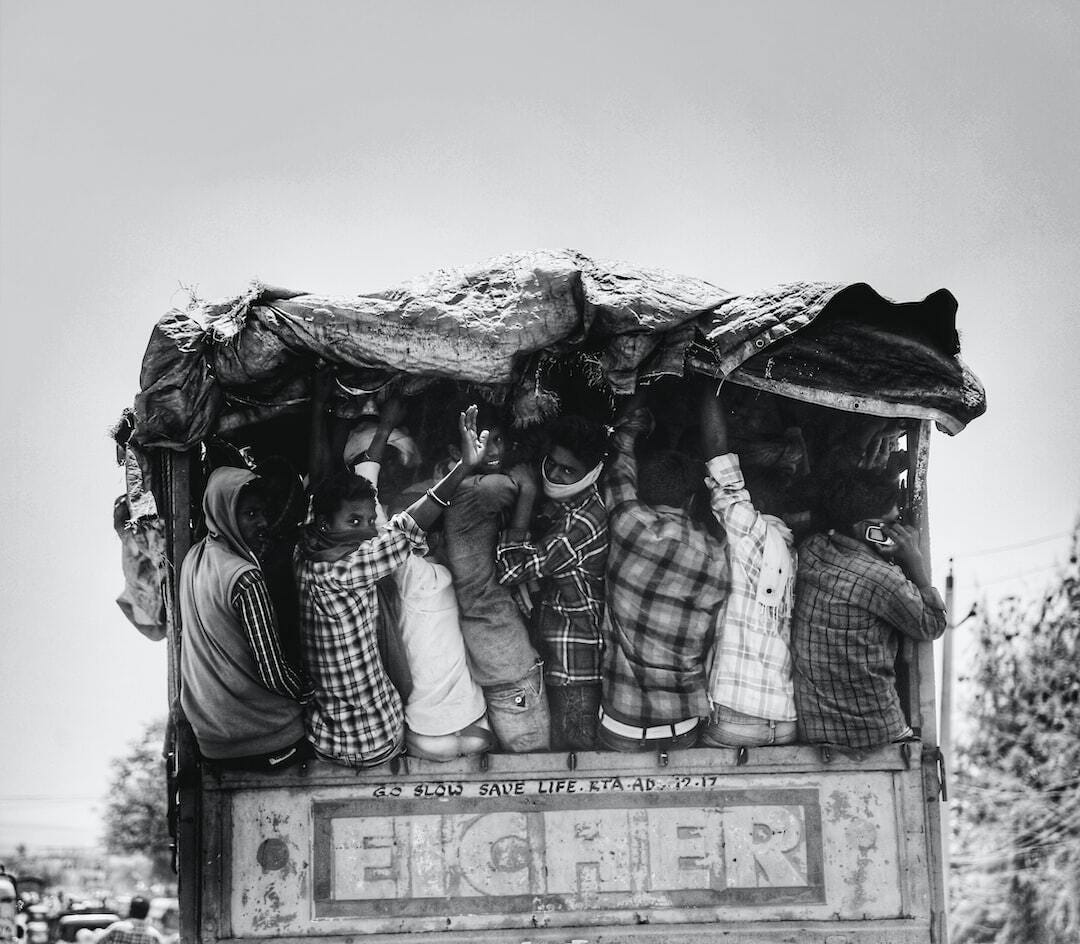 Next year, there will be more people living in India than in any other country, according to the United Nations. The UN's World Population Prospects 2022 released earlier this month projects (pdf) that India's population will surpass China's sometime in 2023. And that will be more than one-eighth of humanity which, in turn, would burgeon to eight billion on November 15 this year.
Yet, we will not know exactly how many of us are there. That is because India has not done a real headcount in more than a decade. Since 1872, when the British introduced the national Census for the first time in India, we have conducted a nationwide Census every 10 years. Done in the first year of each decade, the national data collection ritual remained unbroken until 2011. The frequency snapped when the 2021 Census was frozen mid-process due to the Covid-19 pandemic.
A decennial census is the most important data collection exercise for many countries and is the bedrock for planning, resource allocation and policy design. The US went ahead with it during the pandemic. So did China.
"For all estimations and calculations, the denominator is Census data," says NR Bhanumurthy, Vice-Chancellor of Dr BR Ambedkar School of Economics University, Bengaluru. "With continuity of data disrupted, all comparisons will be broken at different levels," Bhanumurthy told The Intersection.
The break will have far reaching consequences for policy making, research, planning and resource sharing.
"A large number of micro decisions such as investments, market strategy and advertising even in the private sector depend on robust Census data," Bhanumurthy said.
Migration
Fertility rate and mortality rate, which record the pace of births and deaths in the country, are the two most important factors that directly affect headcount. On both counts, India has leapfrogged. The government announced earlier this month that India has achieved replacement level fertility (deaths and births are balanced keeping population steady). Its death rate has fallen from nine per thousand in 2001 to seven per thousand population in 2020.
But regional variations are stark. For instance, while Kerala—a positive outlier on almost all human development indicators—dropped below (pdf) the population replacement rate in 1998, Bihar, at the other end of the spectrum, will reach the milestone only in 2039. Consequently, Kerala has a Japan problem; the number of working age people is dwindling and those of dependents is rising. Bihar, meanwhile, is getting younger and will remain so for many more years. From a policy perspective, Kerala will have to prioritise elder care, while Bihar will have to plan to create more jobs. That is why Bihar today tops the country in out migration or the number of people leaving the state.
Among the three factors, migration is the most dynamic and difficult to estimate. Only the Census can collect this data with reasonable accuracy.
"Just counting the number of people is only one element (of the Census). Perhaps not even the most important," Pronab Sen, former chief statistician of India, told The Intersection. "All policy making is about people. The Census gives a picture of their distribution."
While India has been tracking fertility and mortality closely, migration is another story. Population distribution data for 2011-2021 is all the more crucial because the decade saw disruptions of unprecedented scale, during which the country went through tremendous churn. It is a decade when internal and external migration at all income levels picked up pace. Economic Survey 2016-17 conservatively estimated (pdf) the size of migrant workforce in 2016 at 100 million.
At the top of the ladder, rich individuals are leaving India now more than ever before. Nearly 8,000 millionaires are expected to leave in 2022. That seems like a small number but considering that the proportion of the rich in India's population is minuscule, the loss of wealth could be telling. In 2011-12, Indians took out $1 billion to spend on travel, education and living abroad. In 2021, that number rose to about $20 billion, RBI data shows. Similarly, reverse migration from the Gulf countries to Kerala upends its economy by drying up remittances while increasing claims on local resources.
Reverse migration
Events in the second half of the decade forced a significant number of migrants to buy a return ticket.
It began with demonetisation in 2016 and the introduction of GST in 2017, which led to widespread industrial distress the extent of which is still unknown. Reports suggested large-scale reverse migration as workers, unable to cope with a lack of income, from industrial centres and cities headed back to their home states.
India's largely cash-based informal economy found it difficult to cope and thousands of small industrial units are believed to have permanently shut down. The government did not conduct a survey or study to understand the impact of demonetisation on industry, according to answers provided by various ministries to Parliament.
The next big disruption was the Covid-19 pandemic, a global Black Swan event that threw individual and institutional life out of gear. It triggered the biggest reverse migration that India had seen, perhaps people movement exceeded the scale of Partition even. While tens of millions of people moved between states, 6.7 million returned to the country from abroad on Vande Bharat missions. With that kind of churn, it was essential that India counted its citizens and where they lived and worked. Surveys can only be indicative.
Former chief statistician Sen said because surveys are based on the Census, chances of errors creeping into them rise with time. "The farther you move away from the Census, the more inaccurate your estimations become."
To illustrate, a significant amount of planning in the country today has women at its centre. Yet, their precise whereabouts are perhaps the most difficult to ascertain. Forty-six percent of migrants moved because they got married, and 97% of them were women. More than 70% of married women in India had to move their place of residence. It is a nightmare for researchers.
"India is going through a great transition with respect to changing fertility behaviour, population stabilisation, and migration," says a senior population researcher on condition of anonymity. "How will we compensate for the absence of information that would've otherwise captured the huge demographic shift?"
The researcher adds that Sample Registration System or SRS data, the most regular source of demographic information, hasn't been updated since 2019; some of it goes as far back as 2017. There is no state-by-state or district level cause of death data for post-Covid mortality estimation.
That information is crucial. The UN projection for India records a vertical rise in mortality during the pandemic years. However, there is no blip on China's graph. Yet, India is seen overtaking its neighbour next year. Such divergence in global and domestic data sets could easily raise quibbles in international negotiations such as climate change where India's negotiating position is built on per capita emissions. It could lead to questions of reliability and comparability of Indian data.
"As a demographer, I do not trust projections," says S Irudaya Rajan, chairman of the International Institute of Migration and Development. Rajan was among the experts who helped in the 2019 projections.
"I had argued for more weightage for migration, but eventually the projections were based on the same rate as in the 2011 Census," he told The Intersection.
Migration found its rightful place for the first time in the Economic Survey 2016-17, which dedicated a whole chapter to it and also devised a new way of determining the number of migrants using railway tickets as proxy.
The authors of the study found themselves holding a riddle: why were income and consumption of states diverging despite migration and integration?
"The co-existence of diverging incomes and consumption alongside the equalizing forces of internal integration of goods, people and capital is a mystery waiting to be deciphered," the authors wrote, perhaps hoping for an answer in the 2021 Census.
Digital Census
It's been a year since the Home Ministry made its intention of digitising the Census amply clear. Around this time last year, the ministry informed the Lok Sabha that the upcoming Census would be digital, allowing for self-enumeration for those who chose to via a mobile app. Data collected would then be managed by a "Census Portal".
Once citizens log in through their mobiles and fill in the requisite information, they'll receive an ID number. This number is to be shared with a Census Enumerator who visits the home. Once checked, data will be synced.
To this extent, the government reportedly amended the 1990 Census Rules earlier this year to enable self-enumeration. It's also looking to amend the Registration of Birth and Death Act, 1969 in order to automate birth and death updating via a software called eSwaroop.
The Intersection sent questions to the Home Ministry and the Office of The Registrar General and Census Commissioner about post-Covid projections and whether eSwaroop will store demographic information other than births and deaths. We will update this story if and when they respond. Until then, one can only hazard a few guesses.
"I think the government wants self-enumeration since it'll be a resource-saving exercise for a Census that's otherwise time-intensive and expensive to conduct," says Dr Usha Ram, professor and head of the Department of Bio-Statistics and Epidemiology, International Institute of Population Sciences.
Ram thinks an e-Census can centralise datasets from other ministries as well, which in turn will avoid duplication. She does, however, raise a pertinent question:
"Access to smartphones isn't uniform in India. I don't know how convenient it'd be for citizens to do everything online, because that requires functional and digital literacy. Older people will also face a barrier here. It's difficult even for me to find my way around digital-everything."
So far the clearest indication of the Census design came from the home minister and that seems to indicate that the new Census will be shorn of all data sophistication and be just a headcount with bare minimum information. "Birth and death register will be linked to the Census. By 2024, every birth and death will be registered (digitally), which means our census will be updated automatically," minister Amit Shah said after opening an office building of the Directorate of Census Operations in Assam on May 9.
"The next Census will be an e-Census, a 100% perfect Census," he said.
ICYMI
Gap year: What ensues when a mercurial cultural icon joins hands with a brand desperate to become relevant again? Chaos. This story about Yeezy Gap—a collaboration between Kanye West and American fast fashion corporation Gap Inc.—traces the genesis, upheaval, and potential redemption of a 10-year fashion deal that guest starred French luxury house Balenciaga. Featuring Kanyeisms such as [wanting a] "fabric that is very light but also warm and makes no sound".
Cross swords: The non-profit digital library Internet Archive usually lends books one at a time to the public. But it recently let go of the limit and called it a "National Emergency Library." A few days later, several publishers including HarperCollins sued the Internet Archive for violating copyright laws and exceeding library lending limits. The ensuing discourse has put book lovers in a conundrum.
Race to space*: Space tech in India is going places. The biggest contributor to the success story: a sharp decrease in launch costs, hardware miniaturisation and growing specialised talent pool. Skyroot Aerospace, for instance, builds multipurpose large-scale and small-scale rockets. Aquaconnect, an offshoot of the space tech segment, helps farmers get insurance. If you're a space geek, watch Theory of Next, a series by Antler India. In this episode, Rahul Seth (Scouting Director, Antler India), Nitin Sharma (Partner, Antler India) and Awais Ahmed (Co-founder & CEO, Pixxel Space) discuss what the next era of Space Tech in India will look like. The icing on the cake: If talks on Mars colonisation, asteroid mining and space factories are your thing, jump straight to 20:54.
Reality check: What does it mean to turn 40 as a millennial? Not much. Except they've seen a lot: the Great Recession, 9/11, and the COVID-19 pandemic. It's also the age the 1990s are officially nostalgic and the first generation of true digital natives. This essay by Leslie Price reimagines what it means like to become 'old'.
Beyond BTS and Blackpink: K-pop has a fascinating history, one closely linked with political and economic developments in South Korea. After the 1997 economic crisis, former president Kim Dae Hoon proposed the promotion of Korean culture, which in turn catalysed Hallyu or the Korean wave. This hour-long podcast charts the birth and rise of K-pop, including its inspiration from lesser-known Japanese or J-pop.
* - This is sponsored advertising content
Want to advertise with us? We'd love to hear from you.
Write to us here for feedback on The Intersection