Discover more from The Signal
The Signal is a daily curated newsletter that helps you understand the latest developments in business, tech, finance, economy, and policy with sharp analysis and crisp insights thats fun to read arriving at 8AM daily in your inbox.
Over 81,000 subscribers
Delhi isn't calling it a night
Also in today's edition: Adani and Ambani are shopping for benefactors; Wither data protection; Xi's great reshuffle; A radically different climate conference
Good morning! The Wall Street Journal reports that Israel is becoming one of the biggest defence suppliers to Bahrain, the UAE, and Morocco, countries with which it had icy relations until recently. Their warming up has everything to do with a mutual wariness of Iran. Even Saudi Arabia is cosying up to Israel for air defence systems. Whatever butters the bread, as they say. Or, as the intrepid first lieutenant-war entrepreneur Milo Minderbinder says in Joseph Heller's Catch 22, "what's good for M&M Enterprises will be good for the country". 
🎧 The anti-hijab protests, in their fourth week in Iran, are still going strong. The Gambian cough syrup controversy has drawn attention to India's weak drug regulation system. The Signal Daily is available on Spotify, Apple Podcasts, Amazon Music, and Google Podcasts, or wherever you listen to your podcasts.
If you enjoy reading us, why not give us a follow at @thesignaldotco on Twitter and Instagram.
The Market Signal*
Stocks: Fears of an aggressive rate hike by the US Federal Reserve spooked investors. Domestic benchmark indices closed lower for the second straight day. The m-cap of BSE-listed companies shrunk by ₹1.28 lakh crore ($15.5 billion). TCS hit a bumper after its net profit hit the ₹10,000 crore ($1.2 billion) mark. Shares closed almost 2% higher.
Early Asia: The SGX Nifty dropped -0.12% from its previous close at 7.30 am India time. The Hang Seng Index (-1.24%) and Nikkei 225 (-1.88%) also witnessed a dip. 
RETAIL
New Delhi Goes Nocturnal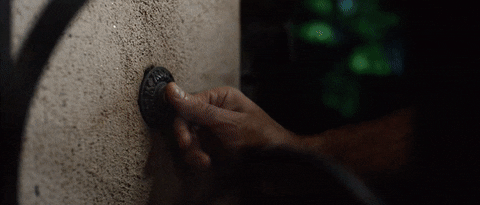 Feel like eating out post-midnight? You're in luck if you're in New Delhi. Over 300 establishments—including hotels, restaurants, and delivery, logistics and transport services—have been granted approval to stay open 24/7 in the national capital. Amazon India is one of the successful applicants. 
This decision by the Delhi government will not only help boost sales during the festive season, but also generate more jobs—unless companies decide to just extend the work timings of their existing staff to save costs. For restaurants and bars, it's an opportunity to make a comeback after going through a lull during the Navratri festival, when many Indians abstain from meat and alcohol.
Needs planning: As New Delhi joins the nightlife, it will have to strengthen its police force and do better community planning, like setting up more street lights.  
CLIMATE CHANGE
Good COP, Bad COP
The Russia-Ukraine war, and its domino effects of energy and food insecurity, is taking countries further away from their pledges at the 2021 United Nations Climate Change Conference (COP26).
In the run-up to COP27—to be held in Egypt next month—the EU and US have relied more than ever on fossil fuels in order to decouple from Russia. It's likely that countries will agree to limit warming to 2.3°C instead of the hard stop of 2°C.
On the agenda: The 'Group of 77' developing countries led by China and India—but especially Pacific island states, a flood-battered Pakistan, and African nations suffering drought and famine—will push for climate justice in the form of financial support from wealthy countries. But the developed world, itself dealing with economic turmoil, may not relent; Liz Truss' Britain is one example.
Lol: The irony of Coca-Cola being the COP27 sponsor is not lost on anybody.
CONGLOMERATES
Adani Scouts For Braveheart Investors
Billionaires Gautam Adani and Mukesh Ambani are looking for money. The former will likely sell some family holdings in group companies, while the latter's companies will borrow in the global market.  
How much? Reliance Industries (RIL) and Reliance Jio need a total of ~$4 billion for expansion. The group is scouting overseas for loans at a time when dollar or Euro-denominated debt is costly. The cheapest borrowing would be in Japanese yen. 
Adani needs ~$10 billion to build its green energy, ports, and cement businesses. The founder family is said to be in talks with overseas investors, Mint reported. 
The group plans to spend $100 billion in the next decade on expansion. An immediate expense could be the purchase of Jaiprakash Group's cement unit for $606 million. 
The Signal
Adani appears to be on the same route as Ambani two years ago, but with a key difference. Reliance had sold stakes worth ~$22.5 billion to a clutch of marquee investors to reduce its debt of ~Rs 1.5 lakh crore (~$18 billion). In the run-up to the sale, flagship RIL's stock had lost a third of its value because of massive debt in new businesses such as Jio and Reliance Retail. 
In comparison, Adani group flagship Adani Enterprises has risen ~1,200% in the past two years. Other group companies' stocks have also risen exponentially despite the group's mounting debt. At such valuations, Adani will be looking for investors with nerves of steel.
GOVERNANCE
To Get Privacy Right, Law Has To Wait
Will they? Won't they? The minister of state for electronics and IT, Rajeev Chandrasekhar, said that the personal data protection (PDP) bill won't see the light of the day any time soon. The ministry wants to conduct extensive consultations before tabling the bill, which could take at least another 40 to 60 days.
Context: Earlier reports suggested a draft of the revised bill will be presented in Parliament during the 2023 Budget Session. Later reports said that it could even be tabled in the 2022 Winter Session. The government withdrew the earlier draft, a move Microsoft called "an act of wisdom".
But, but: Only a handful of countries have issued data protection bills so far. The Indonesian parliament passed it last month. The UK and Vietnam are working on their versions. India seems to be in wait-and-watch mode. 
POLITICS
China Shuffles Its Supporting Cast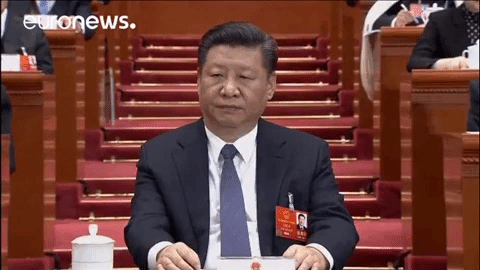 Xi Jinping, 69, could secure a third term as general secretary of the Communist Party of China (CPC) and President in a country that largely enforces political retirement at 68.
This Sunday, China will witness the 20th National Congress of the CPC, the quinquennial (every five years) event where party delegates convene to christen new agendas and leaders. The 2022 congress is significant in light of China's sluggish economy, US export controls, and global wariness over Beijing's territorial disputes with neighbours.
Changes: Xi, China's most powerful leader since Mao Zedong and Deng Xiaoping, could rule for life, but his inner circle won't. Liu Jieyi may replace Wang Yi, the spearhead of wolf warrior diplomacy, as foreign minister. Premier Li Keqiang, seen as Xi Jinping's counterweight, will step down. The CCP charter may also be revised during the Congress.
These, among other changes, will dictate China's domestic and international policy for the next five years.
FYI
Combo deal: Turkish instant-delivery startup Getir is reportedly in talks to buy its German counterpart Gorillas.
Free rein: As per an Entrackr investigation, Amazon India sellers are retailing the same products with different GST rates, prompting questions over marketplace culpability for GST evasion.
Saving face: Meanwhile, Amazon global is investing nearly $1 billion in electric fleets and low-emission package hubs in Europe over the next five years.
Mock turn: Licious is set to enter the alternative protein space with Uncrave, its plant-based meat brand targeted exclusively at meat-eaters.
On second thought: Renault and Nissan are in talks to reset their partnership in what could be the biggest change for the alliance since the arrest of former chief Carlos Ghosn.
Womp womp: An American survey reveals that 22% of millennials and 19% of Gen Zers have gone into debt because of dating.
THE DAILY DIGIT
83.5 years
Singapore's life expectancy at birth in 2021, a decline of about two months from 83.7 years in 2019. The drop has been attributed to Covid-19 deaths in the city state. It is also the first time Singapore's life expectancy has dropped since 1957. (Bloomberg)
FWIW
Modern problems require:... modern solutions. China's influencers have been facing the heat from the Communist party. Tech giants such as Tencent and ByteDance have found a workaround: virtual influencers. SoftBank is pumping in money. International brands are signing up virtual influencers to endorse their wares instead of Chinese icons, who could be potentially muddled into controversies. 
Foolproof: Here's something Roger Federer and Rafael Nadal can't boast about yet. Novak Djokovic has underground beetles named after him. Serbian scientists decided to name the new species—duvalius djokovici—after the tennis player. What traits do they have in common, you ask? The scientists pin it down to its "speed, strength, tenacity, and an ability to survive in harsh environments". Okay, then. 
Unsavoury: In today's reminder that climate change is real, the drought is coming for California tomatoes. This will directly impact fresh produce and ready-to-eat samples. Not too long ago, Italy's drought threatened the production of olive oil and pasta. Experts suggest 2022 could be the driest year on record. 
Enjoy The Signal? Consider forwarding it to a friend, colleague, classmate or whoever you think might be interested. They can sign up here.
Do you want the world to know your story? Tell it in The Signal.
Write to us here for feedback on The Signal.