Discover more from The Signal
The Signal is a daily curated newsletter that helps you understand the latest developments in business, tech, finance, economy, and policy with sharp analysis and crisp insights thats fun to read arriving at 8AM daily in your inbox.
Over 81,000 subscribers
Didn't see that coming
Also in today's edition: Koo, the opportunist; Tata has an eye for beauty; Amazon vs. Walmart; YouTube doubles down on social commerce
Good morning! In heart-wrenching news, Tuvalu may become the first digitised nation in the metaverse. Heart-wrenching, because the South Pacific country may go completely underwater by the end of the century. Reuters reports that foreign minister Simon Kofe made the announcement at COP27, pitching the move as a way to preserve Tuvalu's history and culture. Kofe famously addressed last year's COP26 while standing in knee-deep water to highlight his country's dire situation. Hopefully, countries will take a break from entertaining fossil fuel lobbyists and prioritise saving the earth's tiny island nations.
🎧 The big guys at Meta India have called it quits. What's happening? The Signal Daily is available on Spotify, Apple Podcasts, Amazon Music, and Google Podcasts, or wherever you listen to your podcasts.
If you enjoy reading us, why not give us a follow at @thesignaldotco on Twitter and Instagram.
The Market Signal*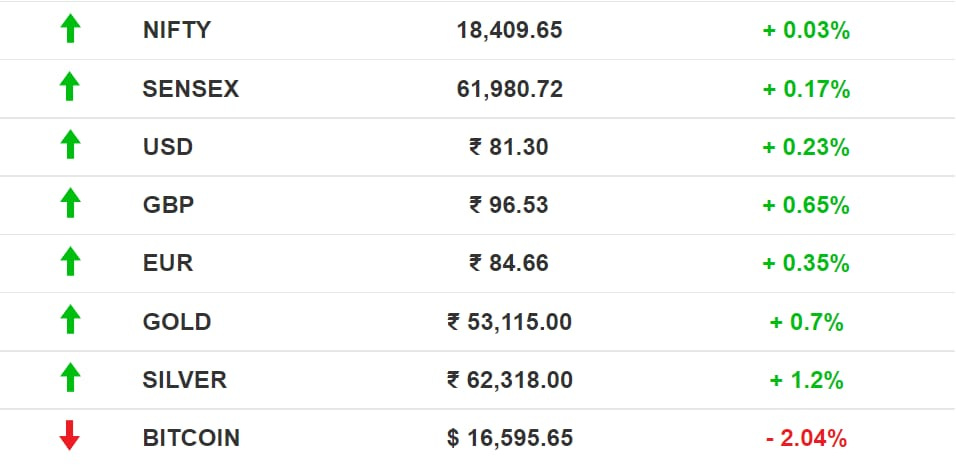 Stocks: Better retail sales often perk up equities but not this time. Data showing that US shoppers were keeping wallets open despite inflation pulled down stocks, as investors feared the Fed would not soft-pedal rate hikes, Bloomberg reports. 
Although domestic benchmark indices are near their all-time highs, investors lack confidence. Business Standard reports that second-quarter earnings of 2,725 companies showed their combined net profit contracted for the first time in eight straight quarters. 
Meanwhile, in Russia…
Robin Brooks

@RobinBrooksIIF
We forecast -15% GDP growth for Russia earlier this year, assuming that the West would impose a full energy embargo. That didn't happen & Russia will only have a -4% contraction now. Ukraine is paying the price for that. Growth will be -34% in 2022 & another awful -15% in 2023.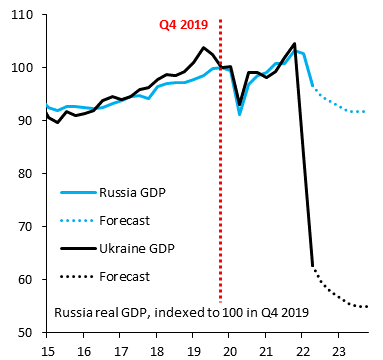 Nov 16, 2022
576 Likes   236 Retweets   56 Replies
Early Asia: The SGX Nifty sunk -0.33% at 7.30 am India time. The Hang Seng Index (-1.92%) and Nikkei 225 (-0.023%) lingered in the red.
POPULATION
The Swimmers Ain't Swimming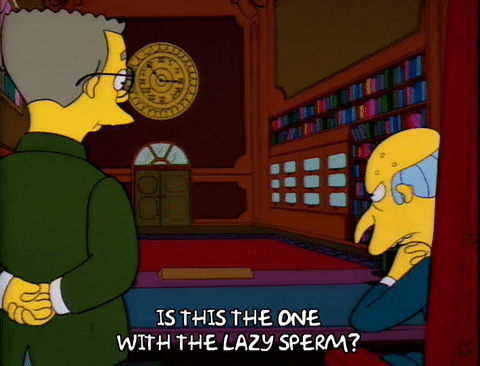 More men are firing blanks, potentially becoming the more likely reason than asteroids for the end of the human race. Financial Times quoted the Human Reproduction Update journal on Tuesday, the day earth's population hit eight billion, as saying that a global decline in sperm count is speeding up. 
The analysis said the count more than halved between 1973 and 2018, and is now falling at a greater pace. An expert quoted by the newspaper said that besides lifestyle factors such as smoking, binge drinking, obesity, and stress, chemicals that disrupt the endocrine system could also be responsible. These are found in food and beverage storage containers, and cleaning and personal care products. 
The global fertility rate has also halved in the past 70 years with rising levels of women's education, participation in the workforce, child survival, and the cost of raising children. 
Bonanza for fertility clinics.
SOCIAL MEDIA
Big Talk, Questionable Outcomes
Twitter is in flux, so desi alternative Koo has announced that it will expand to the United States and other countries. Co-founder and chief executive Aprameya Radhakrishna also says Koo is "larger" than Twitter alternatives Parler, Truth Social, and Mastodon.
We have doubts: Earlier this month, Koo claimed 50 million app downloads and 10 million monthly active users. But what about reach and user retention? The platform hasn't attracted a significant user base in Nigeria, a country it courted after the Muhammadu Buhari government banned Twitter in 2021. Nigeria's official government handle hasn't Kooed in nine months, perhaps more so because the country eventually lifted the Twitter ban.
Koo's endorsement by both Indian states and the Centre—not least its Facebook ads promoting certain cabinet ministers—won't find fans. Particularly in the US, which not only has several Twitter alternatives but, alongside other countries, is also veering away from populism.
🎧 Twitter's homegrown equivalent Koo is aiming for a global audience. The Signal Daily is available on Spotify, Apple Podcasts, Amazon Music, and Google Podcasts, or wherever you listen to your podcasts.
BEAUTY
Watch Out, Sephora And Nykaa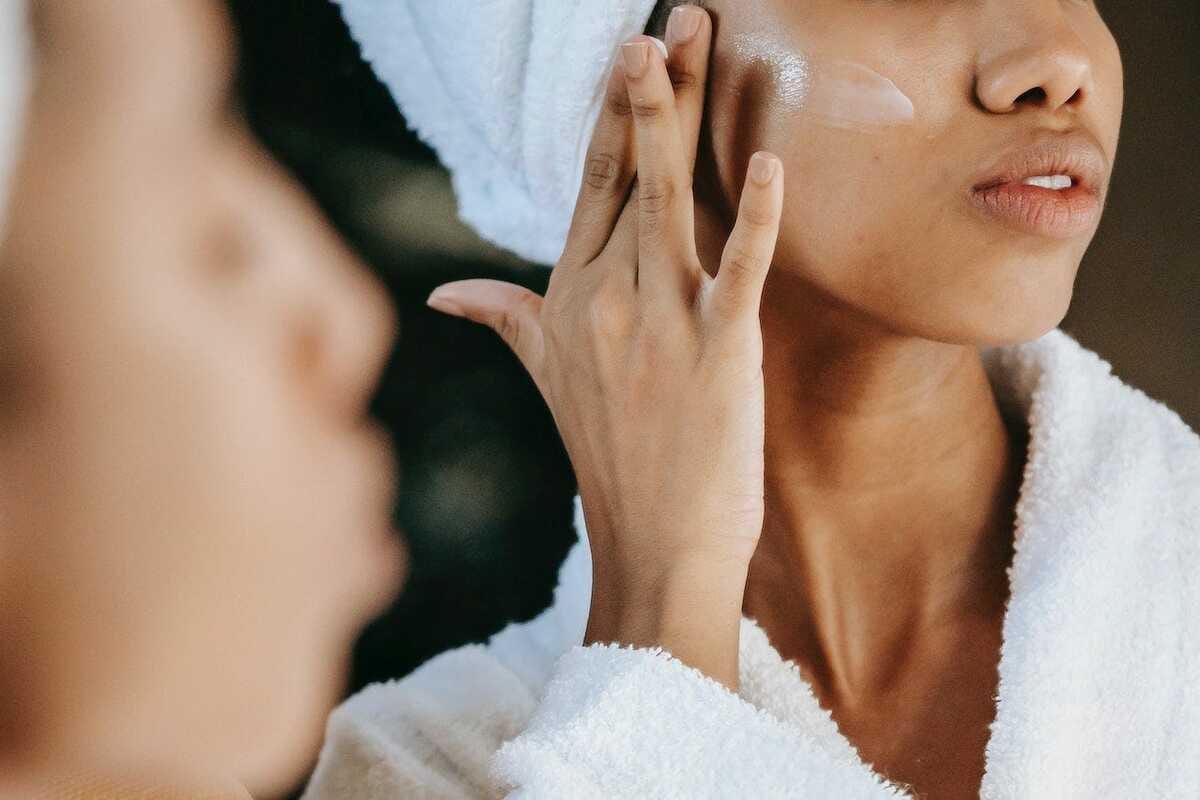 Tata wants a piece of India's $16 billion cosmetics and personal care market. The conglomerate is planning to launch 20 multi-brand beauty stores à la Nykaa and Sephora, but with an experiential twist. They will have virtual makeup kiosks and digital skin analysers that eliminate the need for manual try-ons—both USPs in an increasingly cutthroat space.
Details: Tata is in talks with over 24 companies, including The Honest Company, Ellis Brooklyn, and London-based Gallinée, to supply exclusive products. The outlets will have the Tata CLiQ Palette branding, and 70% of the stock will comprise makeup and skincare. However, Reuters reported that Tata is having a hard time persuading upscale malls for space.
The Signal
The Tata Group is no stranger to this industry. Over 70 years ago, former prime minister Jawaharlal Nehru had persuaded then-chairman JRD Tata to launch a homegrown cosmetics company. Lakmé, born in 1953, became the OG 'Make in India' brand before it was cool.
Today, Lakmé is owned by FMCG major Hindustan Unilever. And India's beauty market is a different beast, with something to offer even in the premium segment. Which is perhaps why Tata is targeting "non-bargainers" with an annual income of at least ₹6 lakh ($7,370).
That puts it in direct competition not only with Sephora and Nykaa (which is also expanding) but also Reliance, a longtime retail competitor that's planning its own foray into the beauty biz. Reliance Retail, however, will reportedly operate a separate mass-market chain.
RETAIL
Will There Be Or Won't There Be
If you take Jeff Bezos' word (to be sure, he's not alone) and Amazon's earnings as an indication, the US is hurtling headlong into a recession. 
Jeff Bezos

@JeffBezos
Yep, the probabilities in this economy tell you to batten down the hatches.
CNBC @CNBC
Goldman Sachs CEO David Solomon says there is a good chance of a recession. Watch the video to learn more.
Oct 18, 2022
8.6K Likes   1.42K Retweets   2.7K Replies
Amazon's poor show in the third quarter, weak guidance for the next, and massive worldwide layoffs had wiped off $1 trillion from its market valuation, a first for any company anywhere in the world.
No Jeff: Folks at Walmart Home Office have a different view. The retail giant just upped its profit and sales estimate for the full year after a strong performance in the third quarter. It said shoppers were making more trips to its stores despite high inflation. Home Depot echoed the sentiment. But Target followed Amazon with a poor quarter. Overall retail sales data released Wednesday supports Walmart's thesis. 
The fat cats are not slowing down either.
SOCIAL COMMERCE
YouTube Talks Shop
The world's premier video platform is aping a model popularised by China's big six (Taobao, Pinduoduo, Xiaohongshu, Douyin, Weibo, and WeChat). YouTube will increase investment in social commerce, particularly in its TikTok and Instagram Reels competitor, Shorts.
Details: YouTube is diversifying revenue streams since its ad revenues recently fell for the first time since 2019. It's testing an affiliate marketing scheme where creators get a commission for each product sold. YouTube will also give them a 45% cut from revenues generated by ads that play between Shorts. The shopping feature is already live in Australia, Brazil, Canada, and India.
Crowded: Amazon and Snap have teamed up for AR shopping. Instagram and Walmart are also on the bandwagon. TikTok Shop debuted in the US last week, and the shortform app is also raking in ad moolah. Its "Don't make ads, make TikToks" approach may have a lot to do with it.
FYI
Atmanirbhar Apple: The iPhone maker is reportedly working towards reducing its reliance on Asian production by sourcing chips from a plant under construction in Arizona.
New chapter: Nasa has successfully launched a powerful rocket that could hurl an astronaut capsule in the direction of the Moon.
He's back: Donald Trump announced that he will run for president again as a Republican candidate in 2024. "America's golden age is just ahead," he said.
Hello, WhatsApp: Twitter is working on end-to-end encryption for direct messages, which would ensure that a conversation is only seen by those sending the messages.
Checking out: SoftBank is reportedly planning to sell Paytm shares worth $200 million through a block deal as the one-year lock-in for existing investors ends.
Some respite: Sea Ltd's market valuation jumped by $9 billion in a single day after the Singaporean tech company posted a smaller-than-expected quarterly loss thanks to drastic cost cuts. 
Hustlebro no more?: Twitter's new boss said he wants to cut down his time on the bird app, and eventually find a new leader to run the microblogging platform "over time". 
THE DAILY DIGIT
$218,750
The amount a bidder paid for Steve Jobs' raggedy Birkenstocks and an accompanying NFT. The Apple co-founder reportedly wore the sandals in the '70s and '80s. (The Verge)
FWIW
Get jiggy with it: Lego has a project for those who can sit tight. It's launched a 10,001-piece Eiffel Tower set, which will be almost five feet tall when fully built. It's a sure-shot way to keep the kids busy if you've got $630 to spare. 
Haters gonna hate?: Qatar just can't catch a break. This time, the FIFA World Cup organisers are being accused of hiring hordes of "fake fans" after footage of Indian ex-pats cheering the English team emerged. There were similar scenes for Brazil and Argentina. Qatar has denied the allegations. To be fair, Kerala does have a huge football fan base. 
Born this way: Rats, much like humans, can bop to music. Researchers played Mozart, Lady Gaga's Born This Way, Michael Jackson's Beat It, Queen's Another One Bites the Dust and Maroon 5's Sugar. According to research, rats can recognise rhythm without any exposure to music, and respond to music that has 120-140 beats per minute. Groovy. 
Enjoy The Signal? Consider forwarding it to a friend, colleague, classmate or whoever you think might be interested. They can sign up here.
Do you want the world to know your story? Tell it in The Signal.
Write to us here for feedback on The Signal.