Discover more from The Signal
The Signal is a daily curated newsletter that helps you understand the latest developments in business, tech, finance, economy, and policy with sharp analysis and crisp insights thats fun to read arriving at 8AM daily in your inbox.
Over 81,000 subscribers
Cloud war is just starting
Also in today's edition: No child's play; US-China are at it again; RBI cracks down on SBM India; American banks versus fintech
Good morning! No shade to Apple fans, but it looks like the company is finally innovating. Bloomberg reports that Apple will launch its $3,000 mixed-reality headset this year under the probable name of 'Reality Pro'. This project, seven years in the making, will be an immersive extension of the Apple ecosystem. And unlike other VR headsets, it won't rely on hand controllers. It'll also allow users to easily toggle between virtual and augmented reality. Caveat? The headset speakers won't be powerful, meaning that users may have to wear AirPods to experience full spatial audio. Lol.
🎧 Apple's mixed-reality headset could be a gamechanger. Also in today's episode: why is India facing a wheat shortage? Tune in to The Signal Daily on Spotify, Apple Podcasts, Amazon Music, and Google Podcasts, or wherever you listen to your podcasts.
If you enjoy reading us, why not give us a follow at @thesignaldotco on Twitter and Instagram.
The Market Signal*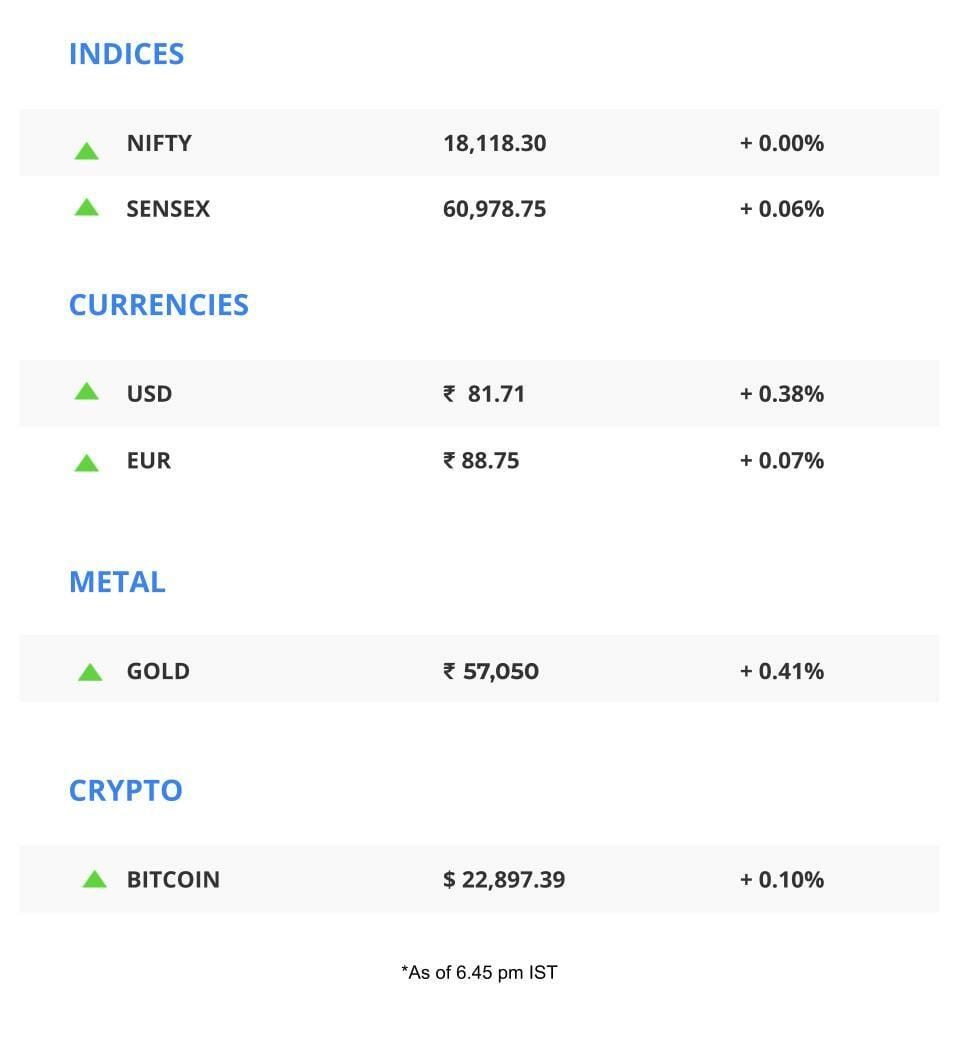 Stocks: This Friday onwards, traders in Indian equity markets will receive shares or money in their accounts within one day of executing trades in the top 200 stocks. Known as T+1, it is the fastest settlement in the world. China is the only other country to have a comparable system, reports Bloomberg.
While Big Tech earnings will set the tone for stock markets globally, India is waiting for the Union Budget on February 1. Corporate earnings in India appear to be better than expected. Carmaker Maruti Suzuki's net profit in the quarter ended December 2022 more than doubled year-on-year to ₹2,391.5 crore ($293 million). Tata Motors is also expected to report better numbers when it presents Q3 earnings on Wednesday, says Business Standard.
Gold created a new record high.
Early Asia: The SGX Nifty (0.33%), the Nikkei 225 (0.43%) and the Hang Seng indices were (1.82%) buoyant at 7:30 am India time.
DATA
Your Child's Information Isn't Safe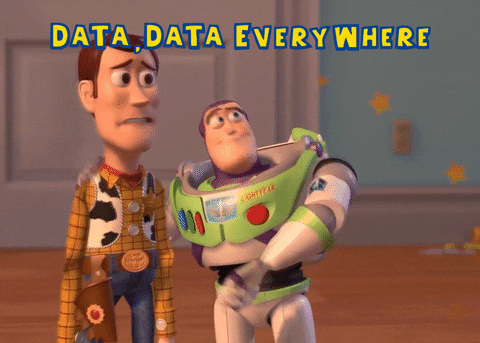 Especially not on Diksha, India's public education app. Wired reports that Diksha data was left unprotected for over a year. The result is a breach exposing the personal information of over a million teachers. The data of nearly 600,000 students was also exposed; details included names, when they enrolled for courses, the stage of course completion, and where they went to school.
Diksha was downloaded by over 10 million students and teachers in 2020. It was developed by the foundation EkStep, co-founded by Nandan Nilekani, a prominent architect of Aadhaar.
Why this matters: In 2022, Human Rights Watch found that Diksha collected children's location data without disclosing the same in its privacy policy. While the National Commission for the Protection of Child Rights pulls up private edtech companies for predatory practices, the government itself doesn't seem to have prioritised minors' rights in the Digital Personal Data Protection Bill, 2022.
NEWSLETTER
Have You Signed Up For The Playbook?
Until now, all subscribers of The Signal have been receiving The Playbook, our weekly newsletter on the business of sports and gaming. As we had informed you during its launch, The Playbook was always meant to be a special-interest publication. So, from now, only those readers who sign up for it separately will receive it. If sports and gaming is your thing, subscribe to The Playbook for free below. It'll hit your inbox every Friday at 4 pm IST.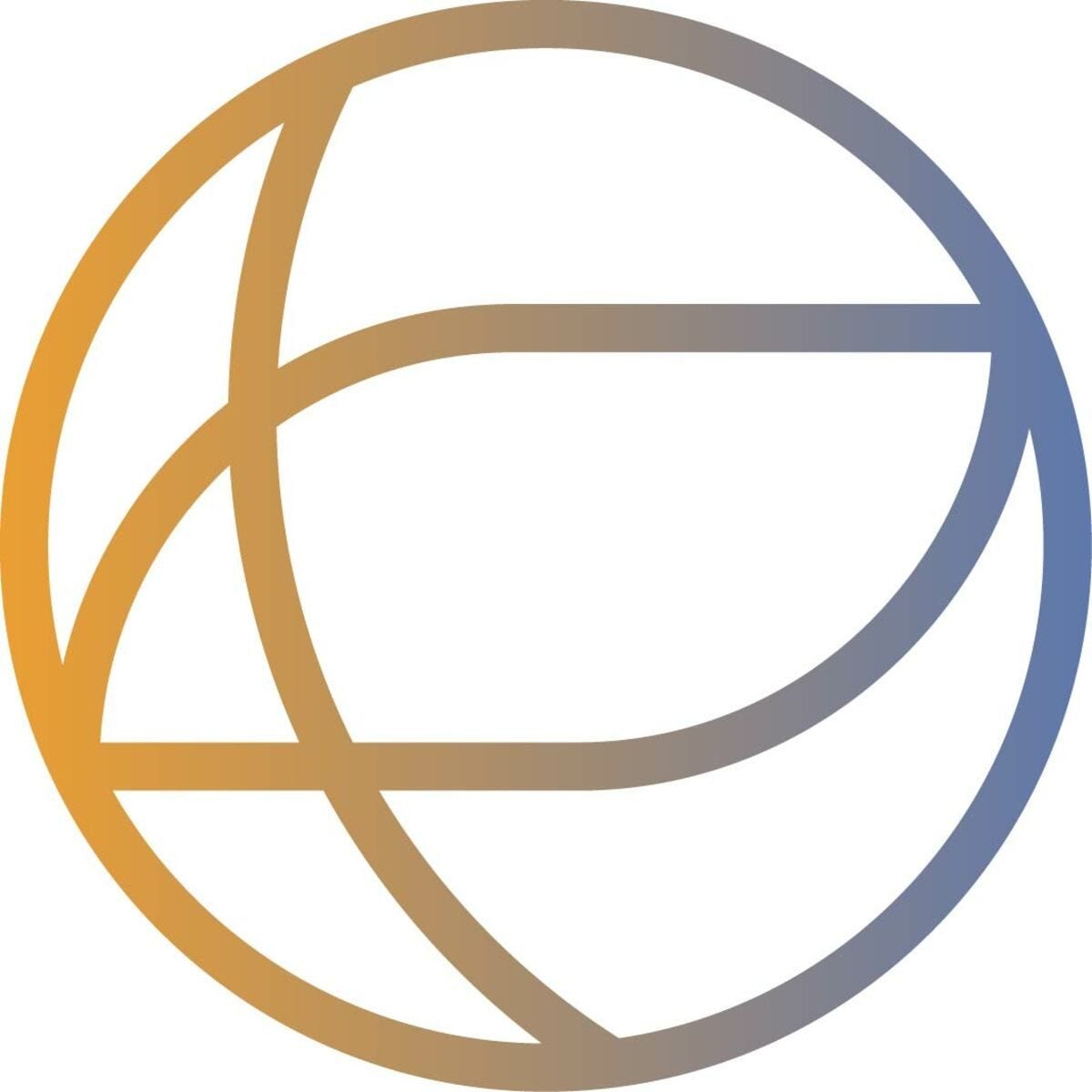 The Playbook
A weekly newsletter that deconstructs the business of sports and gaming.
GEOPOLITICS
Eagle, Dragon Back In The Trenches
After a brief lull, the United States and China are back at each other's throats. This time, the US has accused Chinese companies of clandestinely helping Russia fight the war with Ukraine.
War of words: The US also wants China to stop buying "illicit" oil from Iran. Beijing, in turn, lambasted Washington for jeopardising the world economy with the shoddy management of its domestic finances. The US says China has not helped global efforts to reduce the debt of developing countries.
It's complicated: The two biggest economies in the world are like two pugilists. Both cannot let go of the embrace for fear of giving the other space to swing. The global narratives also help play down the domestic problems Joe Biden (confidential documents scandal, mass shootings) and Xi Jinping (Covid-19 pandemic) are dealing with.
STRATEGY
The Big Three Brace For A Storm Cloud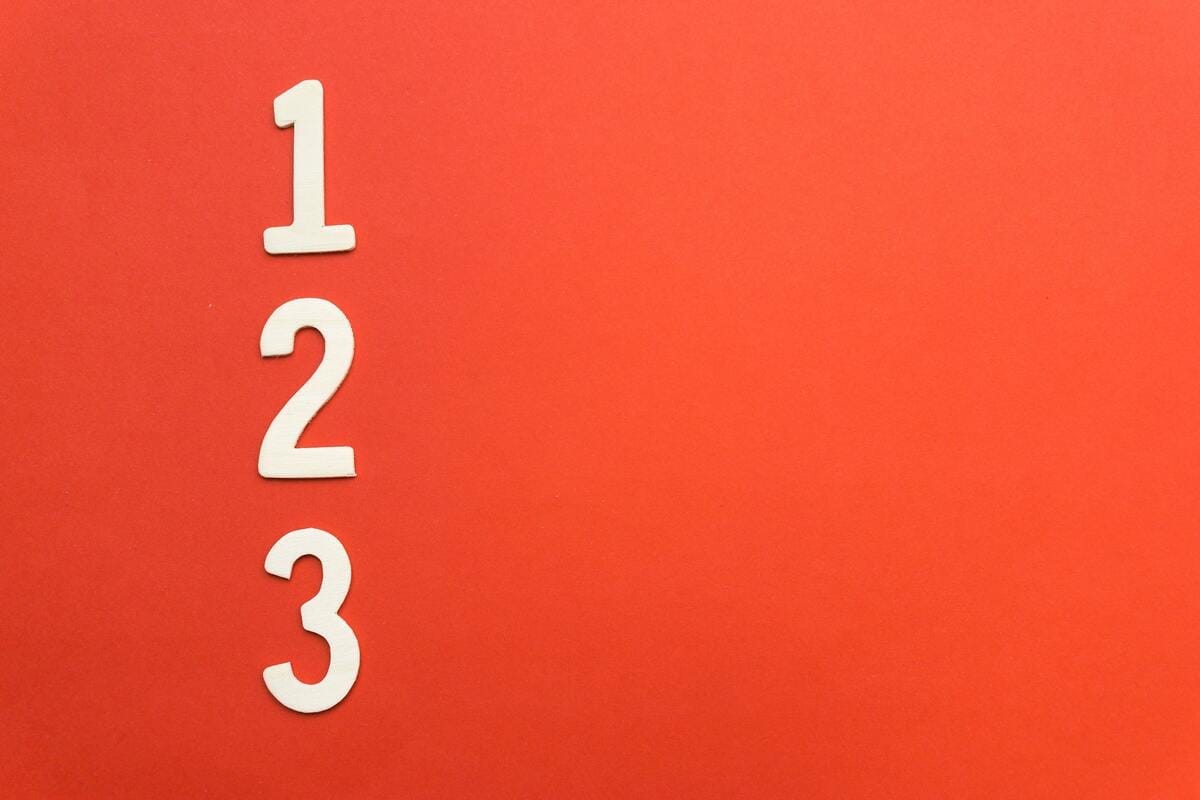 Photo credit: Black ice/Pexels
The cash cows that bind Microsoft, Google, and Amazon aren't as failsafe as they were. Those cash cows are digital advertising and the cloud.
Google, which will be sued by the US Justice Department for monopolising digital ads, argues that Microsoft and Amazon are serious competitors in online advertising. While that pans out, though, the trio continue battling for the cloud. Google is the third-largest cloud provider after Amazon (Amazon Web Services or AWS) and Microsoft (Azure).
The cloud is critical. AWS and Azure account for over 25% and over 50% of revenues for Amazon and Microsoft, respectively. But there's a twist. Reuters now reports that cloud growth is slowing. As with the digital advertising slowdown, this is attributed to macroeconomic conditions.
The Signal
What do you do when the market for your major revenue generators isn't expanding like it used to? You compete harder for the same customers.
Enter AI. Microsoft didn't invest $10 billion in OpenAI just to dominate the AI race. It did so because integrating OpenAI tools like ChatGPT and Dall-E in its ecosystem (particularly Azure) will give it an edge in the cloud.
ChatGPT's question-answer format threatens the currently untouchable but ads-riddled Google Search. And so, Google has enlisted its co-founders to helm a chatbot-powered Search and also integrate the company's powerful AI capabilities in Google Cloud.
Hoopla over Amazon's AI capabilities is relatively muted. Nevertheless, it introduced responsible AI for cloud usage. All eyes on it to see how it'll take on the other two.
REGULATION
Cracking The Whip
The Reserve Bank of India has asked SBM India, the local arm of State Bank of Mauritius, to stop transactions under the Liberalised Remittances Scheme (LRS).
Overseas bet: The LRS, under which Indians can freely take up to $250,000 per person per year out of the country, has been under the regulatory lens for a while. The tax department suspects the route is abused to place bets on tax haven-based betting platforms.
Indians took out ~$20 billion in the year ended March 2022 and have already remitted over $17 billion in the first eight months of the current financial year, RBI data shows.
Fintech fav: In the past couple of years, SBM India has emerged as a favourite partner of fintech startups, which do not have to jump through too many hoops with it compared to rival banks.
FINTECH
Banks Want A Bite Out Of Apple
The Bank of America, JP Morgan Chase, Wells Fargo, and other US banks are working to launch their own digital wallet to take on Apple Pay and Paypal.
Precedent: Early Warning Services (EWS), owned by a consortium of American banks, will build this new digital wallet. The company had earlier built Zelle, a money transfer app, which is somewhat similar to India's UPI.
Going digital: Fintech innovation in the US has largely been limited to tech companies and startups, with traditional banks missing out. As banks now suffer at the hands of tech, as Goldman did with Apple, they're looking to regain lost ground.
FYI
Lacklustre: Microsoft has reported slower cloud growth, its slowest sales growth in six years, and revenue declines across Windows, devices, and Xbox for its quarter ended December 2022.
The taxman cometh: The Income Tax Department is investigating commission agents of insurance companies for alleged tax evasion worth over ₹12,000 crore (~$1.5 billion).
Thriving: A group of five billionaires, including Disney CEO, Bob Iger, KKR co-founder, Henry Kravis, and RIL chairman, Mukesh Ambani, will buy a 3.3% stake in venture firm Thrive for $175 million.
Whistle blown: Maruti Suzuki is probing whether its purchasing managers colluded with suppliers to fix component prices. The carmaker has hired KPMG to do a forensic audit.
PE to PE: Blackstone may sell half of its stake in Embassy Office Parks, one of India's largest office-space owners, to Bain Capital in a deal that could be valued up to $480 million.
Cutting edge: China's innovation in 2020 rose to 139% of its equivalent in the US. The number was 78% in 2010, according to the South China Morning Post.
Under the scanner: The World Health Organization is investigating whether there is any connection between six manufacturers in India and Indonesia whose cough syrups are linked to the deaths of more than 300 children.
THE DAILY DIGIT
800
The number of advertisements that violated the Advertising Standards Council of India's disclaimer guidelines in the past three years. ~80% of consumers do not notice disclaimers. (Business Standard)
FWIW
No filter: Every fast food chain that comes to India localises its offerings to stay afloat in the long run. Take McDonald's, Domino's, and the like. Little wonder, then, that Starbucks launched a filter coffee option for ₹290 ($3.5)… only to get trolled for the same. Social media in India is rife with jibes ranging from the price point to how their pattis (grandmoms) make better filter kaapi. In Starbucks' defence, at least it hasn't resorted to introducing monstrosities such as Kurkure pizza *coughPizzaHutcough*.
Adani's port of call: OpenAI's famous (or infamous?) AI chatbot ChatGPT has got Asia's richest man under its spell. Gautam Adani, whose business spans the whole nine yards from airports to FMCG, admitted to being addicted to ChatGPT in a LinkedIn post. The billionaire also waxed eloquent about the AI race being akin to the chip wars. Us curious cats would love to know what prompts Adani fed into ChatGPT.
There's a Netflix curse now: And it goes by the name of Break Point. The players featured in the first half of the streamer's tennis documentary have crashed out of the Australian Open. Take Matteo Berrettini, who capitulated to 35-year-old Andy Murray. Or Félix Auger-Aliassime, Casper Ruud, Maria Sakkari, and Ons Jabeur, who lost to players ranked lower than them. Break Point part two, due in June 2023, precedes Wimbledon and the US Open. Here's hoping the players featuring then have better luck.