Discover more from The Signal
The Signal is a daily curated newsletter that helps you understand the latest developments in business, tech, finance, economy, and policy with sharp analysis and crisp insights thats fun to read arriving at 8AM daily in your inbox.
Over 81,000 subscribers
Disney's Indian yard sale
Also in today's edition: Pedal to the medal; Inferno in Israel; 'Made in China' is here to stay; OpenAI chips in
Good morning! Shell has teamed up with Fortnite to promote its "new and improved" premium gasoline. It's targeting kids who play Fortnite, hoping to influence the next generation. Some TikTok and Twitch influencers have also joined the circus. But it seems like most kids aren't buying it, Kotaku reports. Few are showing interest, while others are ruthlessly mocking these promos in the comments section. The Kids Are All Right.
Roshni Nair, Adarsh Singh, and Jaideep Vaidya also contributed to today's edition.
If you enjoy reading us, why not give us a follow at @thesignaldotco on Twitter and Instagram.
The Market Signal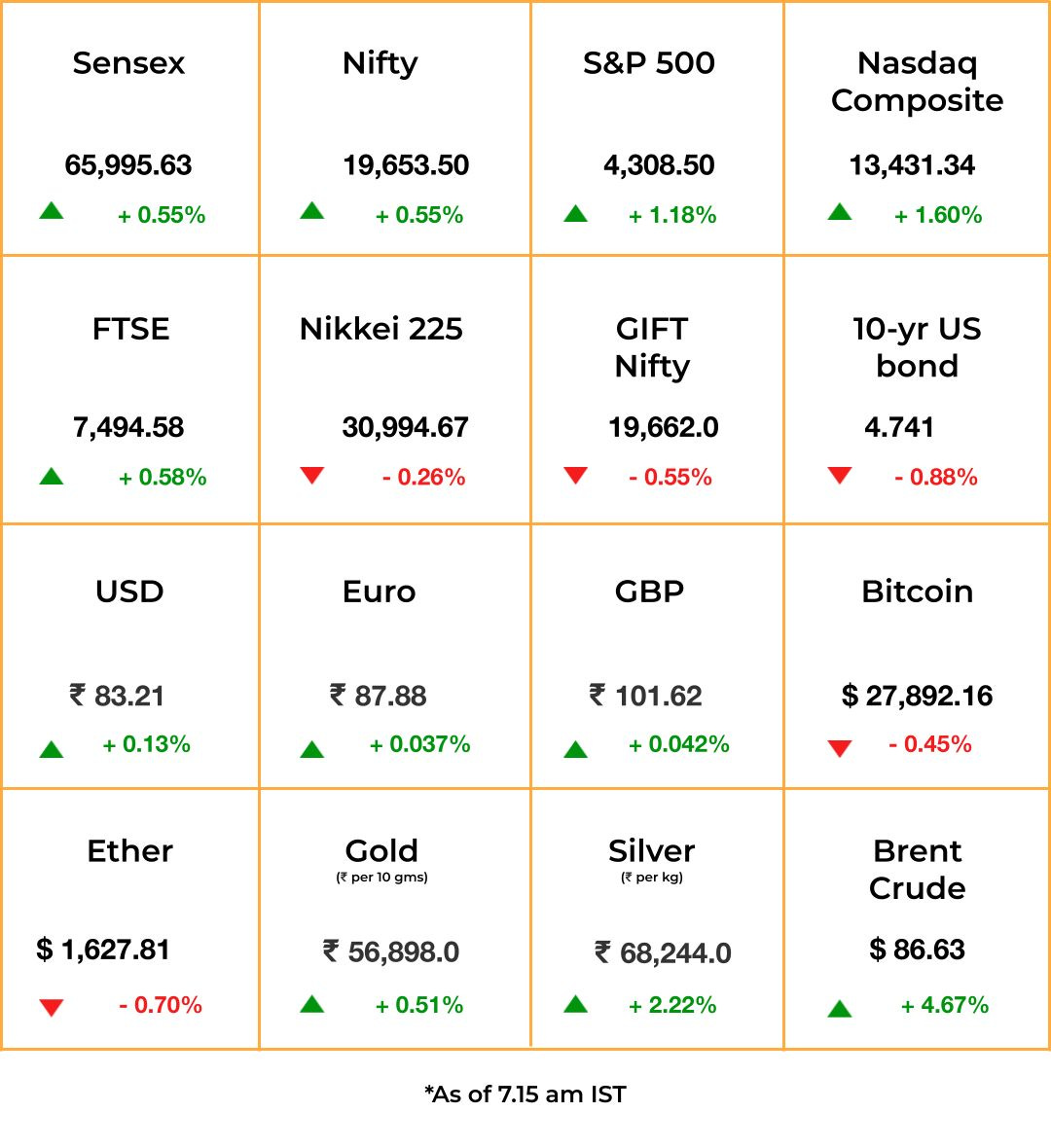 Stocks & Economy: Oil and gold prices jumped after West Asia was plunged into war over the weekend, complicating political relationships in the region and increasing global uncertainties.
The earnings season begins this week with JPMorgan, Citigroup, BlackRock, and Pepsico at the starting blocks. Infosys will kick off the season in India. Amazon will host its Prime Big Deal Days 2023 worldwide this week, which will give an indication of consumer sentiment.
An RBI bi-monthly survey showed consumer confidence was at a four-year high in India. Households were expecting inflation to moderate.
Asian shares opened mixed today. The Tokyo Stock Exchange is closed for the Sports Day holiday. Early GIFT Nifty movement indicates a weak opening for Indian shares, although they could reverse direction in the second half.
MEDIA
The Sale Is Now Live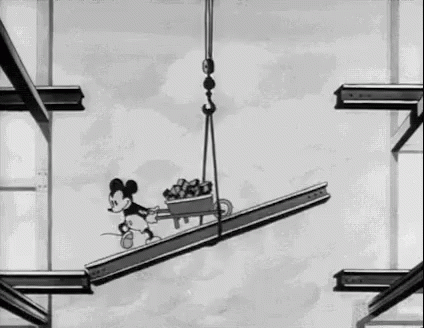 Disney is hawking Star around town. After holding preliminary talks with Reliance Industries, it is now talking to Gautam Adani and Sun TV founder Kalanithi Maran to sell its Fox-Star India business, including Disney+ Hotstar. It is also courting private equity funds, Bloomberg reported.
Disney Minus: Now that Hotstar is minus Indian cricket, Disney is keen to offload its TV-heavy India operations. It's focused on offsetting the inevitable decline in linear TV by making streaming profitable. Brokerage firm Bernstein believes Disney can pull it off; it has an "outperform" rating on the stock.
Empire-building: How might these deals unfold? Reliance can use its bouquet of TV channels along with Hotstar to become a bigger threat to the still-merging Zee-Sony combine. Adani may use it as another foothold in the media industry after acquiring The Quint and NDTV. And Tamil giant Sun TV can use Star to gain access to Hindi and other language markets.
BUSINESS OF SPORT
It Takes Money To Get Gold
What does India's record haul of 107 medals, 28 of them gold, at the Asian Games tell us? Talent will deliver when backed by funds and facilities.
And, the economy matters.
Historically, Indian athletes have relied on government funding. But now, privately funded academies such as Gopichand Academy and Olympian Gagan Narang's Guns for Glory, and corporate-backed initiatives such as Tata Archery Foundation and the Inspire Institute of Sport by the JSW Group are producing medal winners.
Sports management companies such as Baseline Ventures and IOS Sports & Entertainment, and nonprofits like Olympic Gold Quest and GoSports Foundation are also vital cogs. IOS raised over ₹100 crore (~$12 million) for Olympic sports in the past five years. JSW Sports's flagship Sports Excellence Program has honed stars like Neeraj Chopra and Sakshi Malik.
Credit where due: The government's increased spending through Khelo India and the Target Olympic Podium Scheme also paid rich dividends.
PS: Are you wondering what's all the commotion about Indian online gaming firms and GST evasion? The crux of the debate is whether online skill-based games played with stakes amounts to gambling. The Indian government believes it does. The Supreme Court will give its verdict on the matter soon. ICYMI, in our sports business newsletter The Playbook, Jaideep Vaidya wrote an explainer on the whole saga. You can subscribe to The Playbook for free below: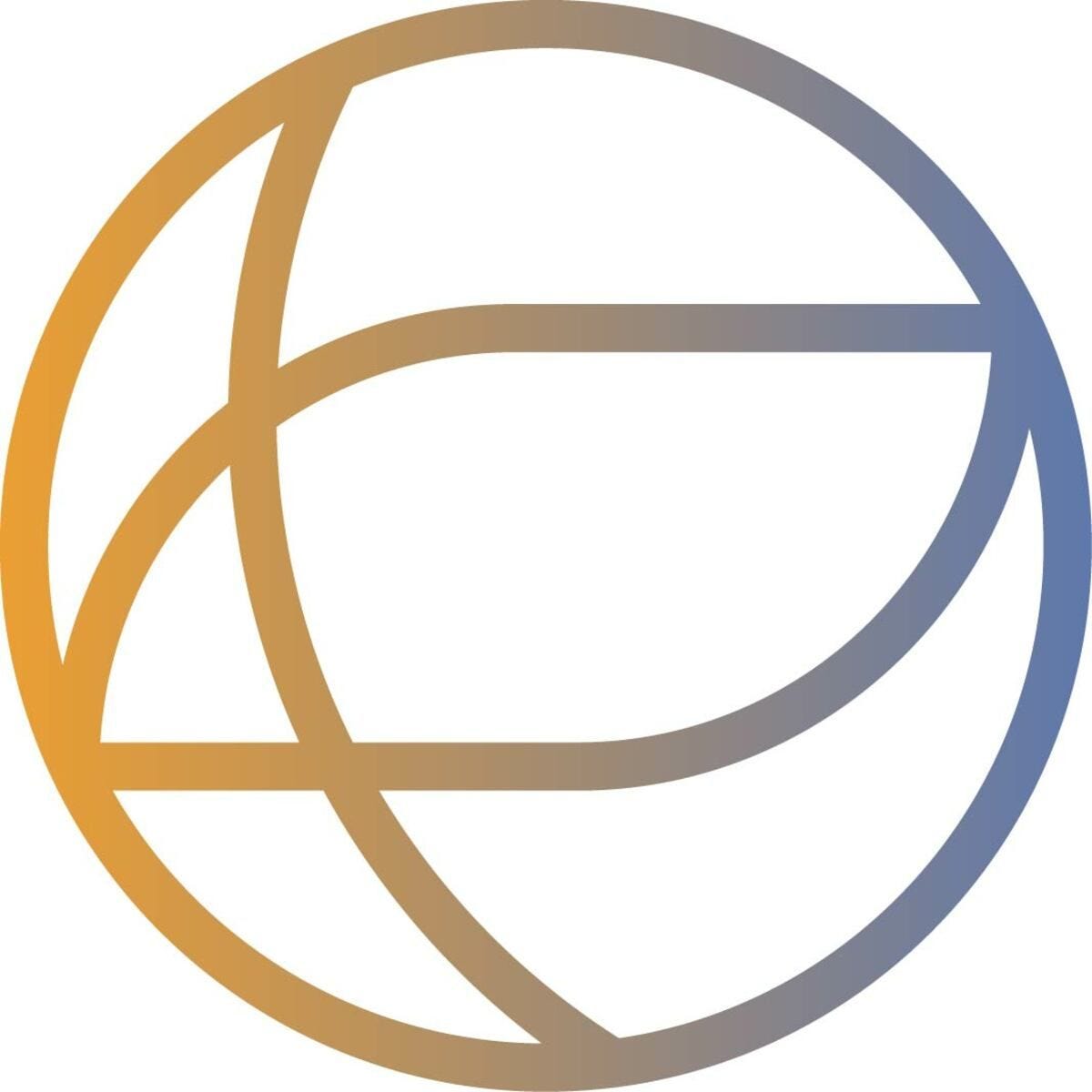 The Playbook
A weekly newsletter that deconstructs the business of sports and gaming.
CONFLICT
Hamas Lights The Fuse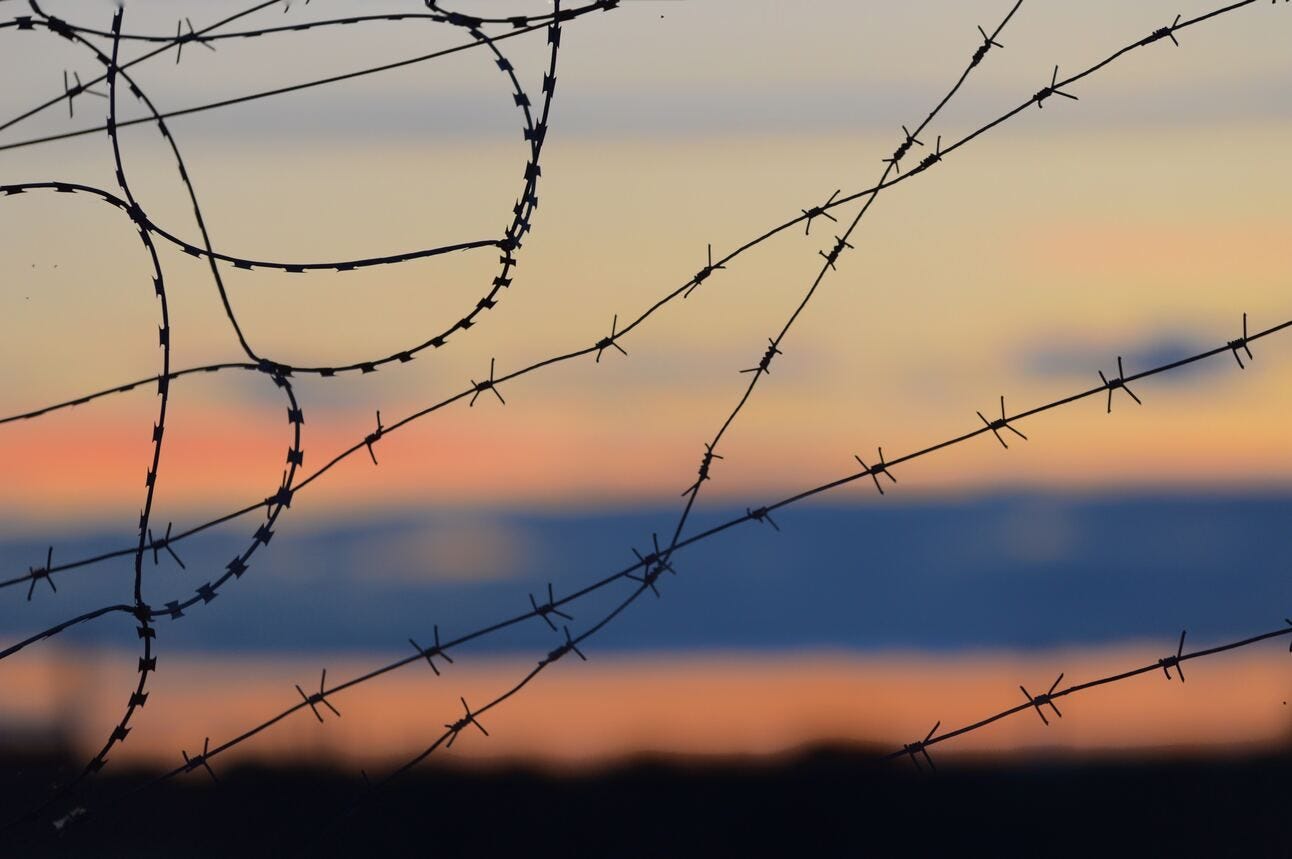 Photo credit: Антон Дмитриев/Unsplash
Battle cries rang out once again in West Asia on Saturday morning, imposing a second war on the world in as many years after Palestinian militant group Hamas launched a coordinated air-sea-land attack against Israel. Latest reports say that Iran-backed organisation Hezbollah has begun mortar attacks from Lebanon "in solidarity" with Hamas.
The Wall Street Journal reported that Iran helped plan the attack called Operation Al-Aqsa Flood, in which Hamas fighters flew in on paragliders and rammed through steel fences on SUVs and motorcycles. About 5,000 rockets rained down from Gaza even as they raided military camps and civilian settlements with unprecedented brutality, which was live-streamed on social media.
Casualties: Over 700 Israelis have been killed in the attacks, a throwback to the 1973 Yom Kippur surprise. The Israeli military's retaliatory air raids on Gaza, code-named Operation Iron Swords, killed more than 400 people.
The Signal
Aside from the massive intelligence failure of Israel and its allies, including the US, the war might wreck carefully built bridges between the Arab world and Israel. India, which has huge stakes in West Asia, will have to play diplomatic hopscotch again as Palestine, which had largely disappeared from conversations with Arab nations, will now likely reappear. Saudi Arabia, which was close to a diplomatic deal with Israel, will likely back off or at least delay it. The India-West Asia-Europe economic corridor announced at the G20 summit in Delhi last month, with a crucial link between Saudi Arabia and Israel, could be in jeopardy.
SUPPLY CHAINS
Interior Design
Even if the US and EU neutralise China's dominance in manufacturing current and next-gen tech, Beijing will retain its edge in low-cost manufacturing, The Wall Street Journal reports.
China built its manufacturing might on the back of cheap manpower making labour-intensive, everyday objects ranging from toys to furniture. That might is intensifying in 15 central and western provinces. Exports from these interior regions collectively surged by 94% since 2018, compared to 56%, 43%, and 41% from Vietnam, Mexico, and India, respectively. In the year ended August 2023, the provinces exported goods worth $630 billion, more than the three countries capitalising on the global China Plus One strategy. A robust raw materials ecosystem, cheap loans, lower logistics costs, and improved infrastructure have much to do with it.
In other news: Wary American executives may be cancelling their China business trips, but analysts are already raising growth forecasts for the Chinese economy.
TECH
When The Chips Are Down…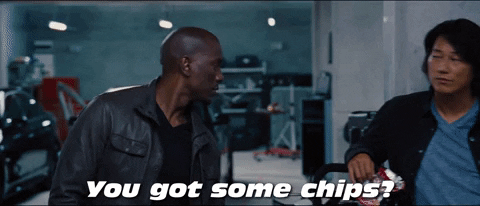 …you make them yourself. The generative AI boom has strained the graphics processing unit (GPU) supply chain to such an extent that ChatGPT-owner OpenAI is considering making its own chips. Other options discussed internally, per Reuters, include working more closely with chipmakers and diversifying beyond market leader Nvidia.
Building a custom chip would cost hundreds of millions of dollars a year. But OpenAI may be left with no choice. If ChatGPT grows to even a tenth of Google Search, it would need chips worth $16 billion a year to keep functioning. OpenAI CEO Sam Altman and Apple's former design chief Jony Ive have previously discussed building an AI "hardware device". However, it isn't an easy business, as Microsoft and Meta would testify.
Meanwhile: South Korea's telecom regulator could fine Google and Apple up to $50.5 million for forcing local app developers to use their in-app payment methods.
FYI
Seismic shock: More than 2,400 people have died and over 2,000 left injured after earthquakes struck Afghanistan on Saturday; these are the deadliest quakes to have struck the country in years.
Blink and miss: Virgio, the fashion tech platform founded by former Myntra CEO Amar Nagaram, has shut shop a year after launch. It had raised $37 million in December 2022.
Pull back the curtain: After Bihar, the Rajasthan government plans to conduct a similar caste survey and use it to design more inclusive social security policies.
Slow and steady: In what could potentially be the best year for the Pixel yet, Google shipped around 10 million units of the smartphone over the last 12 months, according to data by market research firm IDC.
Honoured: Imprisoned Iranian activist Narges Mohammadi has been awarded this year's Nobel Peace Prize, recognising her fight for women's rights in the country.
Start digging: India's first big private gold mine operated by Deccan Gold Mines will start production next year with annual output going up to 750 kg at full tilt.
Oops: Drugmakers Sun Pharma and Aurobindo are recalling eye drops and medication to treat Parkinson's disease respectively from the US due to manufacturing issues.
THE DAILY DIGIT
86
The number of days in 2023 up to October 2 when the average global temperature was 1.5 Celsius more than the pre-industrial levels. The previous record was 75 days in 2016. (BBC)
FWIW
Painting a Rozy picture: She's a glass-skinned Leo standing 5'7" tall, forever 21 (in age, nothing to do with the brand), and can sing and skateboard and do everything in between. Talk about putting us mortals to shame. Of course, it helps that she's literally unreal. You see, Oh Rozy—which is her given name—is South Korea's first virtual influencer. Created by a Seoul-based company called Locus-X, Oh Rozy made over $1.8 million in brand endorsements last year. She's a sign of things to come: within three months of her debut, more than 150 "virtual humans" surfaced in South Korea. Companies love 'em because they're cheaper than human influencers and "don't complain'' (!). No wonder even computer-generated K-pop bands have become a thing. Here's where we tell you that the already-faltering creator economy will no longer have legs to stand on… real ones, anyway.
Never the twain shall 'meat': Dietary choices are usually financial or sociological. In some situations, they can be political. Now, it turns out that our food preferences may be genetic, too. A study in PLOS One identified 34 genetic markers that are highly correlated to vegetarianism, though they may not be the cause. Genetics could determine up to 10% of a person's food preference. That would explain why meat consumption in the US has remained steady for two decades, despite large-scale awareness of the American meat industry's questionable ethics. So, the next time you're arguing over what to order in, remember that what the other person wants to eat could simply be ordained by God DNA.
The fault in our stars: A recent study reveals that commercial satellites are significantly brightening the night sky. Satellites from AST SpaceMobile and Starlink are outshining even the North Star, obstructing astronomical data collection. These orbiting floodlights may also impact circadian rhythms and bird migration patterns. AST has initiated collaboration with NASA to reduce their satellites' luminance. Here's hoping the Dark Night returns.