Discover more from The Signal
The Signal is a daily curated newsletter that helps you understand the latest developments in business, tech, finance, economy, and policy with sharp analysis and crisp insights thats fun to read arriving at 8AM daily in your inbox.
Over 81,000 subscribers
Disney's post-IPL reality check
Also in today's edition: BSNL 🤝 TCS; Tesla gets the stepchild treatment; China's well-heeled look for an escape route; Binance-FTX enters saga territory
Good morning! Desi rocketry is coming of age as India's Skyroot Aerospace readies to enter the super exclusive club of spacefarers. The home-grown company will join Elon Musk's SpaceX, Jeff Bezos' Blue Origin and Richard Branson's Virgin Galactic in outer space when it launches India's first private rocket, Vikram-S, from Sriharikota. We are keeping our fingers crossed for blue skies in the launch window of November 12-16. No pressure and godspeed. 
If you enjoy reading us, why not give us a follow at @thesignaldotco on Twitter and Instagram.
The Market Signal*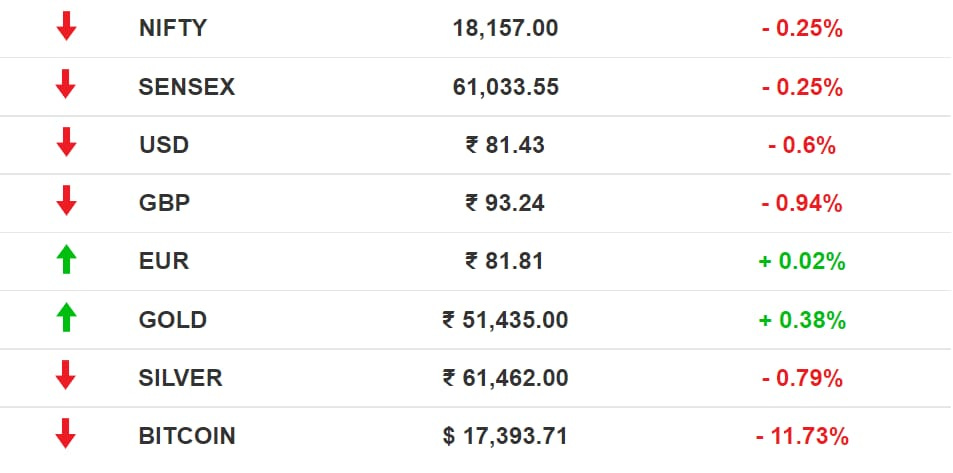 Stocks: US equities slipped as the Republican Party failed to make as much gains as expected in midterms. Cryptocurrencies plumbed new depths after the FTX meltdown.
Domestic benchmarks too ended in the red.
Early Asia: The SGX Nifty dragged (-0.38%) at 7.30 am India time. The Hang Seng Index (-1.87%) and Nikkei 225 (-0.99%) also dived. 
TELECOM
BSNL Deal Gives TCS Extra Mileage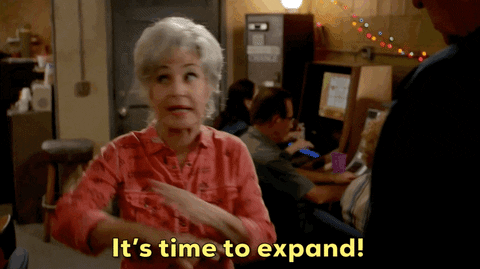 A $2 billion deal is likely to spur IT services giant Tata Consultancy Services (TCS) to take its telecom offerings global. State-owned telecom operator BSNL has signed on TCS to help develop 4G technology, which it soon intends to launch in a phased manner. Eventually, it plans to upgrade the stack for a 5G roll-out.
Set in motion: Thanks to this, TCS became the first Indian company to provide technology for cellular services on a large scale. It's 'Made In India' stack is only expected to attract more business within the country.
Trump card: Tata Sons' acquisition of Tejas Networks and Saankhya Labs came in handy during the deal. It enabled the company, which was always on the software management side, to supply network equipment and build radio access networks. All this put together is expected to propel the Tata consortium as an alternative telecom network solutions provider beyond the boundaries of India—and even contend with international players such as Ericsson, Nokia, and Huawei, among others.
ELECTRIC VEHICLES
Tesla Shares Are Decelerating
While Elon Musk plays around with his new toy, Twitter, one of his other companies is struggling.
Electric vehicle maker Tesla's shares are trading below $200, the lowest they've been in 17 months. Musk broke an April promise (not for the first time) by selling nearly $4 billion worth of Tesla stock, while shooting tweets about free speech, $8 subscriptions, and what not. 
Tightrope walk: China could be an albatross around Musk's neck. While the country has banned Twitter, it accounts for 25% of Tesla's profits. But most importantly, China is crucial for the EV battery supply chain. So, if Musk's antics and content trigger Xi Jinping & Co, they could show their wrath on Tesla.
Not a lonely road: Meanwhile, Tesla's competition is increasing. Not just from other auto companies like Hyundai, Kia, BYD, Ford, and GM, but also electronics contract manufacturer Foxconn. 
CRYPTOCURRENCIES
Never A Dull Day In The Cryptoverse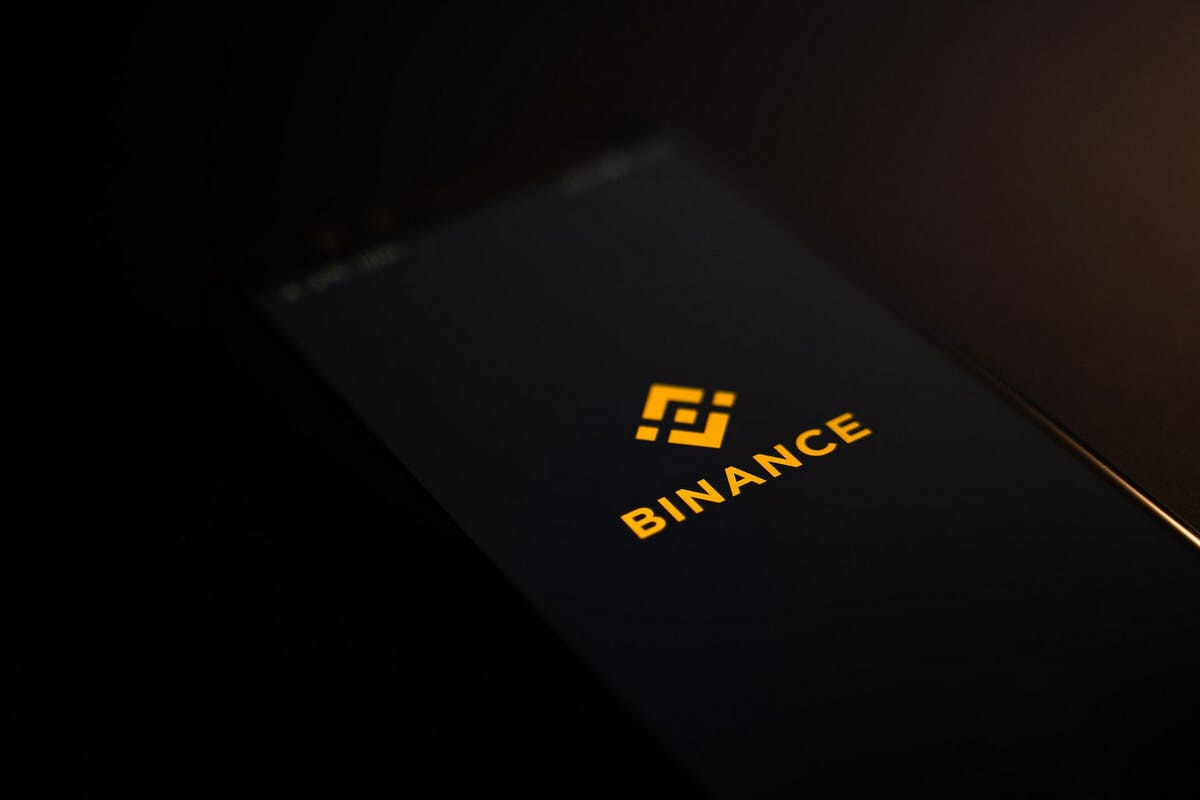 On Tuesday, Binance, the world's largest crypto exchange by volume, was acquiring (subject to due diligence) rival FTX. By Wednesday, after half a day of due diligence, Binance has pulled out, according to a Wall Street Journal report.
This comes just days after Binance CEO Changpeng Zhao announced his firm is selling all its remaining tokens of FTX, worth about $850 million. In doing so, CZ, as he's better known, was to have executed one of the most cutthroat business moves ever. Standing in his way? FTX's internal data and loan commitments, a CoinDesk report added.
Context: All hell broke loose for FTX chief Sam Bankman-Fried—better known as SBF—after a CoinDesk exclusive revealed that his exchange's native token, FTT, made up a bulk of Alameda's assets. Alameda Research is SBF's crypto trading firm. Simply put, Alameda's assets didn't comprise a fiat currency or cryptocurrency, but a token invented by a sister company.
So, CZ announced the dump. Panicked people liquidated their holdings soon after; and a near-insolvent FTX, finding no buyers, sold itself to Binance. And now, US regulators such as the Securities and Exchange Commission are swirling in.
The Signal
SBF's fall is the biggest in crypto, in a year with implosions such as Luna, BlockFi, Celsius, and Voyager. As for collateral damage: cryptocurrencies are down again, and so is the stock of trading app Robinhood (in which SBF has a stake). FTX investor SoftBank—already smoked by the 2022 tech selloff—will be burned. SBF was also a lobbyist to the extent that US politicians' coffers may never be the same after his wealth nosedived by 94% post the Binance-FTX drama.
The memes are already here. So is the irony of crypto companies repeating the traditional finance mistakes that Bitcoin creator Satoshi Nakamoto once vowed to rectify: opacity and financial self-dealing.
🎧The Binance-FTX deal brought the crypto industry to new lows. The Signal Daily is available on Spotify, Apple Podcasts, Amazon Music, and Google Podcasts, or wherever you listen to your podcasts.
CHINA
Well-heeled Take To Their Heels 
Immigration consultants are having a field day in China. President Xi Jinping consolidating power after the 20th Party Congress, an economic slump, and harsh anti-Covid measures have made the richie rich of that country jittery. Many of them are ready to pack their bags forever. 
What: A January survey showed that about a third of 750 rich Chinese with average assets of $5.8 million per family are considering leaving the country. That number was 14% last year. 
Why? President Xi has vowed to focus on national security and "common prosperity", a path that has led to increased state control of the economy and a crackdown on private enterprise. Earlier, many well-off Chinese families lived in Hong Kong even if their business interests were on the mainland. That model crumbled after the government tightened its grip on the financial centre.
STREAMING
Will IPL Stall The House of Mouse's Growth?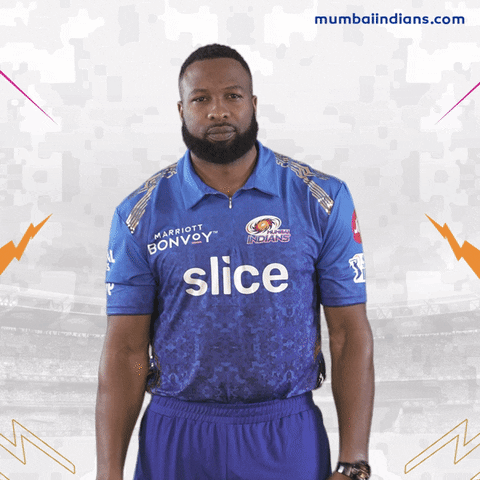 It's been a bittersweet quarter for Disney+ Hotstar. Even as the streaming service's subscriber base grew 42% year-on-year to 61.3 million in the quarter ended September 2022, it's not going to last. Parent Disney is expecting a drop in the next quarter.
The culprit? The lack of Indian Premier League (IPL) rights. Hotstar's average monthly revenue per paid user (ARPU) also shrunk from $0.64 to $0.58 in the quarter. Disney CEO Bob Chapek announced marketing and content budget cuts.
Game on? After much talk about Netflix bidding for US Formula 1 rights, looks like it doesn't want to empty its coffers. The streaming giant is instead eyeing lower-profile leagues such as ATP and WTA tennis, and surfing, to boost its revenue, even as Amazon and Apple TV go all guns blazing buying sports rights.
FYI
Coming home?: Indian diamond merchant and fugitive Nirav Modi has lost his appeal in the UK High Court and now faces extradition in the Punjab National Bank loan scam case.
Red ripple: Amid talk of a "red wave", the US saw one of the closest midterm elections in recent memory. While the Republicans remain favourites to win a slender majority in the House, the Senate is leaning towards the Democrats.
Ka-ching: Human resources tech startup Keka has raised $57 million in a series A funding round led by WestBridge Capital.
Costly breakup: Adidas has slashed its revenue and earnings guidance for the fourth time this year, days after parting ways with controversial rapper Kanye West. 
Pink slips: Salesforce is planning a major round of layoffs that could affect as many as 2,500 people. 
Chipping away: Taiwan Semiconductor Manufacturing Co (TSMC), the world's largest contract chip maker, is planning to set up a second multibillion-dollar factory in Phoenix, Arizona. 
Break em up: Renault plans to split itself into several divisions. The 124-year-old company will mostly focus on electric vehicles.
THE DAILY DIGIT
11,000+
The number of employees Meta let go of on Wednesday as part of its streamlining efforts. That's 13% of its workforce. (Mark Zuckerberg, Meta)
🎧 Meta firing more than11,000 employees marks the biggest tech layoff this year. The Signal Daily is available on Spotify, Apple Podcasts, Amazon Music, and Google Podcasts, or wherever you listen to your podcasts.
FWIW
Long and short: Short men have long been the butt of jokes. No wonder, then, that cosmetic leg lengthening, which can cost up to £80,000 ($91,000), is getting increasingly popular in the UK. It's been happening since 1988, but things picked up after 2011, when the magnetic Precice nail came into being. It is still painful and comes with complications, but that's hardly being a deterrent. All for a few inches. 
The end is near? Green sea turtles have another threat to deal with: climate change. Apo Island in the Philippines is a tourist haven, thanks to the local fishing community that helps the turtles thrive. But they won't be able to do much about warming waters.
Arm twisting: WeChat users are going old school. A host of Chinese users are penning handwritten apology letters to the messaging app to get their banned accounts back online. Unfortunately, the super app wields a lot of power given how it is also a payment network and ride-hailing app. Sounds a lot like Musk's dream. 
Enjoy The Signal? Consider forwarding it to a friend, colleague, classmate or whoever you think might be interested. They can sign up here.
Do you want the world to know your story? Tell it in The Signal.
Write to us here for feedback on The Signal.