Discover more from The Signal
The Signal is a daily curated newsletter that helps you understand the latest developments in business, tech, finance, economy, and policy with sharp analysis and crisp insights thats fun to read arriving at 8AM daily in your inbox.
Over 81,000 subscribers
Property baron turns gym bro
Also in today's edition: Cablewalas vs. Disney; India has a zombie problem; America's 'UPI'; China's way or the highway
Good morning! They say life is like a box of chocolates, you never know what you're gonna get. But for customers of SBI, that's about to change. India's largest bank has come up with a novel idea to remind customers about loan repayments. Per The Economic Times, the bank is looking to visit potential defaulters with a box of chocolates. The move is part of a pilot project that focuses on ensuring better recollection. While success is not guaranteed, it sure is a sweet deal.
The Signal is now on Telegram! We've launched a group — The Signal Forum — where we share what we're reading and listening through the day. Join us to be a part of the conversation!
A quick programming note: We're taking the day off on Tuesday on account of Ganesh Chaturthi. There will be no editions of The Signal, The Impression, and The Signal Daily podcast on Wednesday, September 20.
🎧 US banks combine forces to take on Apple Pay. Also in today's episode: the fight against AIDS, tuberculosis and malaria is getting tougher because of climate change. Listen to The Signal Daily on Spotify, Apple Podcasts, Amazon Music, Google Podcasts, or wherever you get your podcasts.
Today's edition also features pieces by Roshni P. Nair, Adarsh Singh Jangpangi, Julie Koshy Sam, and Jaideep Vaidya.
If you enjoy reading us, why not give us a follow at @thesignaldotco on Twitter Instagram and Threads.
The Market Signal*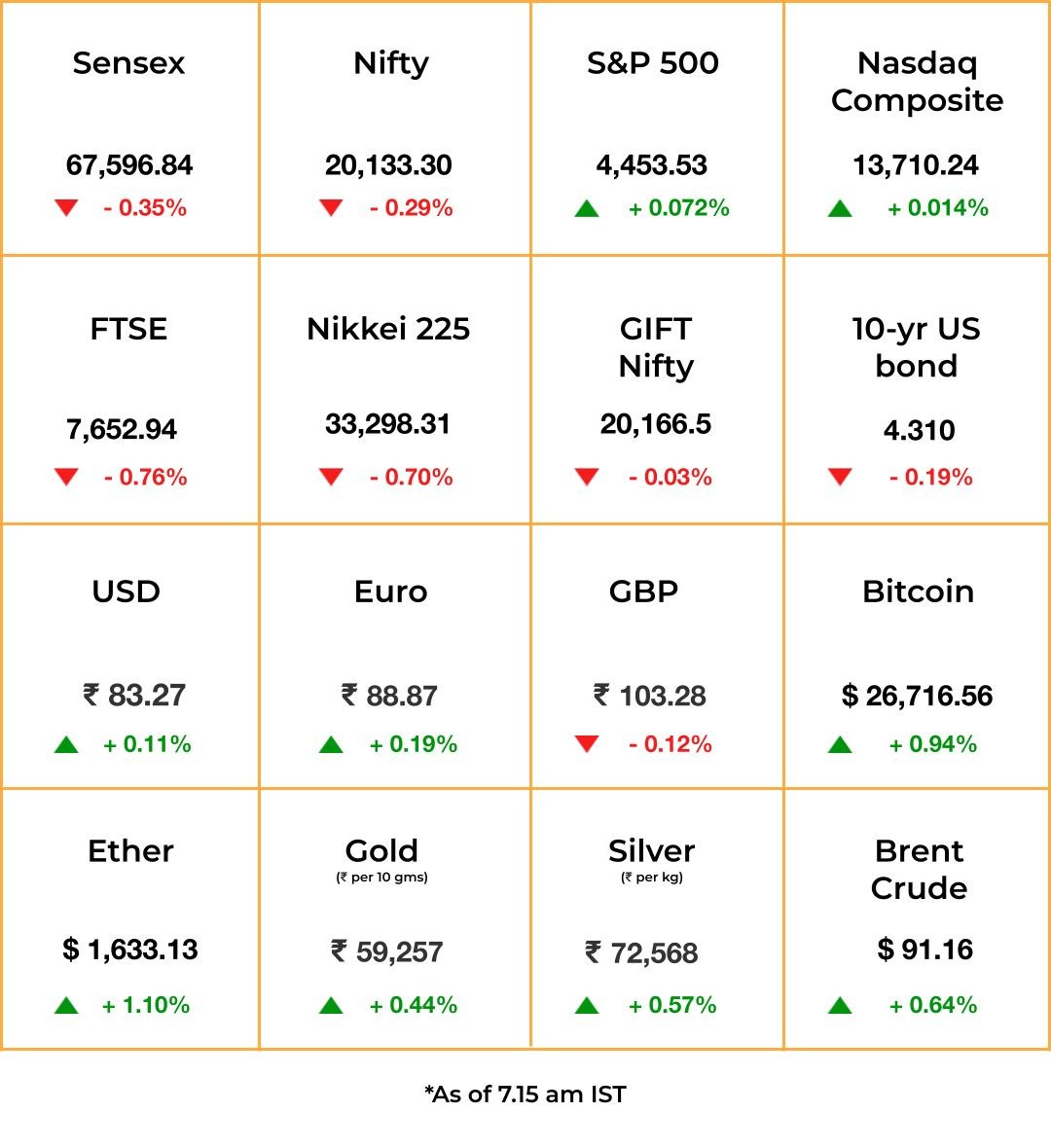 Stocks & Economy: Asia was awash in red in morning trade as investors turned cautious while they await policy decisions from the Bank of Japan and the US Federal Reserve later this week.
Online delivery company InstaCart has priced its shares at the top of the band, indicating confidence after investors lapped up UK chip designer Arm's public offer.
Indian shares will likely follow the rest of Asia's lead after breaking their winning streak on Monday as rising oil prices became a factor of concern. Sailesh Raj Bhan, chief investment officer of Nippon Asset Management, warned of froth and diminishing opportunities in India.
Global oil prices are inching towards the $100 a barrel mark. Expensive oil will widen India's trade deficit and the fear is already reflected in the rupee which slipped to a new low on Monday.
STRATEGY
DLF Weights And Watches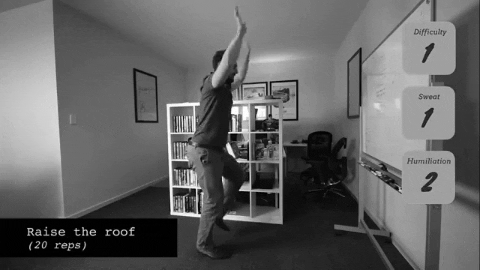 India's largest publicly-listed developer wants you to work up a sweat. The Economic Times reports that DLF is getting into the wellness biz with Thrive, a chain of fitness centres that will launch in malls and office complexes. While the former will be open to the general public, the latter will only be accessible to employees of DLF's corporate tenants. Thrive, which already has a landing page, will also have group classes a la Cult.fit (backed by Tata Digital) and Anytime Fitness.
Thrive has kicked off in Gurugram and will expand to Chennai, with bigger centres (probably with basketball courts, running tracks, and cafes) opening up elsewhere. DLF has the real-estate might franchisee-led models like Cult.fit do not. Office space leasing in Indian metros is falling. But at the same time, corporates are incentivising staff to return to work with benefits such as discounted gym memberships.
BUSINESS OF SPORT
Cricket Streaming's Game Of Chess
Disney Star's plan to offer free mobile streaming of the men's cricket World Cup has some opposition: from cable operators.
What: The All India Digital Cable Federation (AIDCF), an industry body, has approached the telecom disputes tribunal, claiming that Disney is unlawfully discriminating between two sets of consumers since cable TV subscribers still have to pay to watch the World Cup on the Star Sports network. The federation argued that free mobile streaming on Disney+ Hotstar will adversely impact the businesses of its members.
But: Curiously, the AIDCF seemingly had no issue when Disney rival Viacom18 streamed the Indian Premier League (IPL) for free earlier this year. FYI, Viacom18's largest backer, Reliance Industries, also owns AIDCF members GTPL Hathway, DEN Networks, and Hathway Digital, which together have a 40% market share. Disney had also clashed with the three cable TV companies over pricing ahead of IPL 2023.
PS: Whether free or not, it appears watching cricket from the comfort of your home is a far better idea than going to the stadium. In the latest edition of The Playbook, our weekly newsletter on the business of sports and gaming, Jaideep Vaidya unpacks the ticketing chaos in Indian cricket. You can subscribe to The Playbook for free below: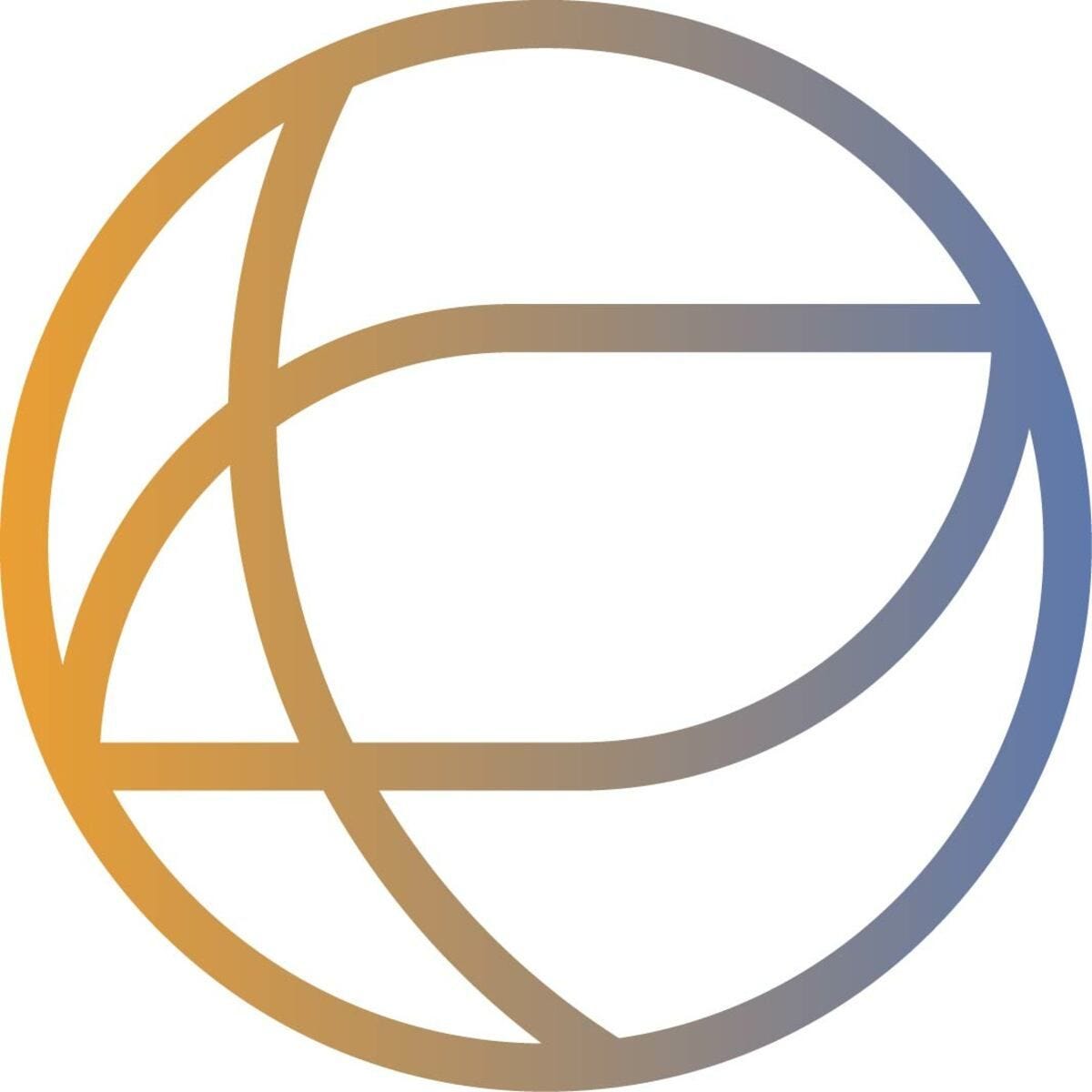 The Playbook
A weekly newsletter that deconstructs the business of sports and gaming.
CORPORATE
The Walking Dead Are Coming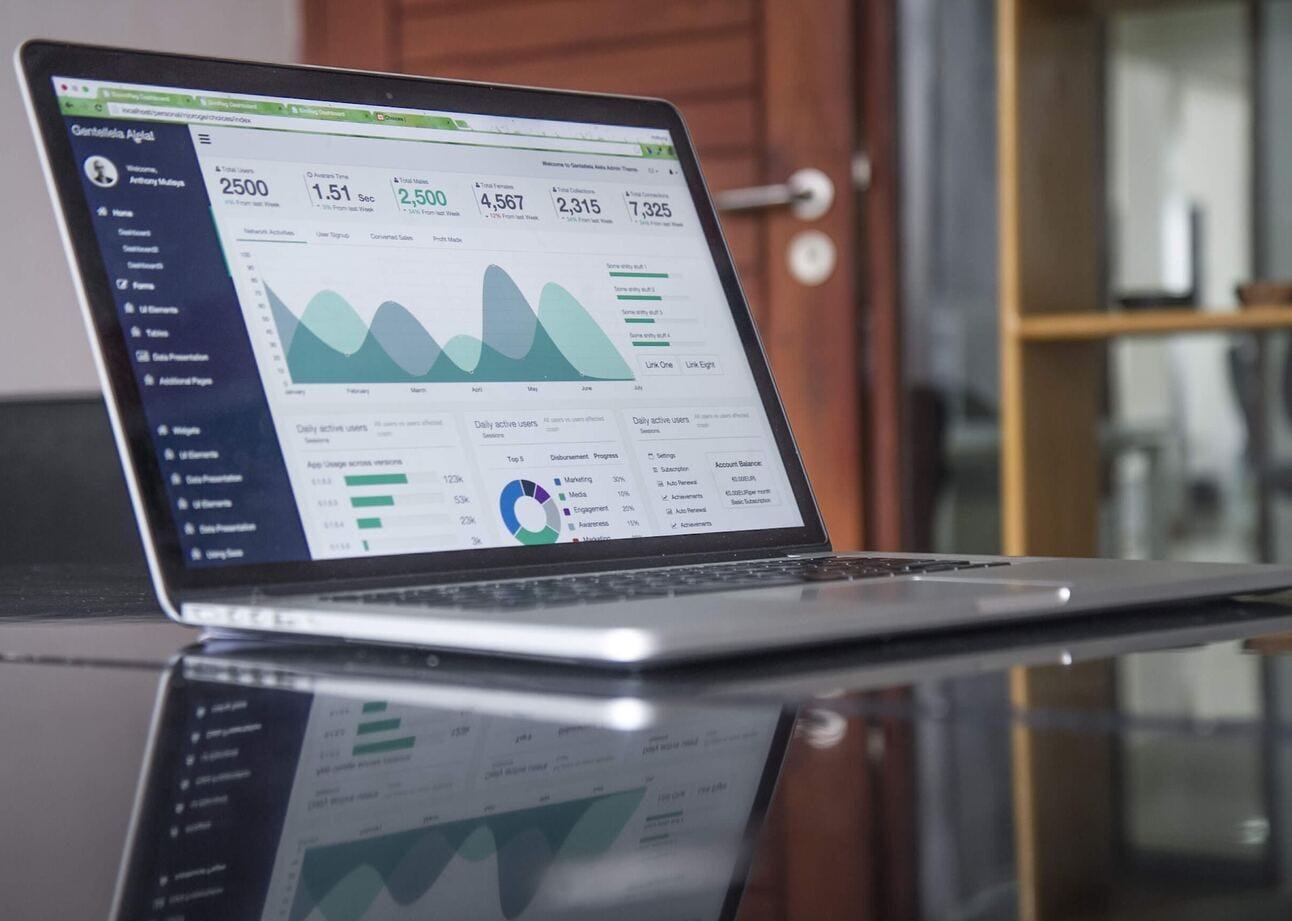 Photo by Carlos Muza on Unsplash
Not for our brains, but for our cash. Zombie companies—aka those that are going nowhere—are holding back the growth of crucial sectors of India's economy, Bloomberg argues. Pandemic-era measures to protect businesses from failing have allowed these to persist.
Gobbled up: Take aviation. Kingfisher, Jet Airways, and Go First are grounded, turning the sector into an IndiGo-Tata Group duopoly. The loss of three airlines, along with write-offs of Air India's debt, has cost Indian taxpayers an estimated ₹1 lakh crore (~$12 billion) over 20 years, The Economic Times reported. Last week, the Enforcement Directorate arrested Jet Airways founder Naresh Goyal for allegedly stealing from a loan meant for Jet.
No room to grow: Vodafone Idea, which the government of India partially owns, is also struggling to make payments and roll out basic services as subscribers flee. Highly regulated sectors like telecom and aviation will struggle to attract capital until debt-laden, barely operational companies such as Vodafone-Idea and Go First are either whipped into shape or wound up to clear space.
The Signal
Zombie companies are taking up precious resources—capital, labour, licences—and preventing healthy competition. As a result, crucial services like telephony and domestic aviation are turning into near-monopolies or duopolies.
That's a double blow for ordinary Indians. Thousands of crores of taxpayer money have already been wasted on cash-guzzling businesses that could not operate or repay their debts. Now, monopolistic survivors will be free to prey on customers who are left with few choices. Already, airfares are skyrocketing.
FINTECH
United Front For Payments
In an attempt to build fortifications against Big Tech's advances into their territory, the big fat banks of Wall Street are building a common mobile wallet, which has similarities with India's Unified Payments Interface or UPI.
Who?: JPMorgan Chase, Bank of America, and Wells Fargo are leading a front to launch a mobile wallet directly linking customers' credit and debit card accounts. The product, called Paze, will be available to about 150 million customers and managed by Early Warning Services, a bank consortium that runs payments app Zelle.
Why?: Cash is still the preferred instrument in the US for in-person transactions below $25, a recent study showed. But banks fear Apple Pay and Apple Pay Later the most, as 90% of US retailers now accept the tap-to-pay service. It also has 500 million users worldwide.
CHINA
Big Brother's Lipstick War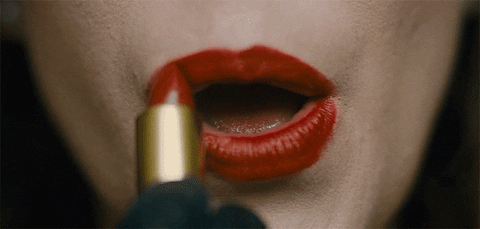 Despite President Emmanuel Macron going to China bearing gifts in April and Beijing rolling out the red carpet for him, French cosmetics makers are entangled in killer regulations.
Many French companies earn nearly a third of their revenues from China, the world's second-largest beauty market. But pandemic-era rules require foreign products to reveal detailed information about the contents, including precise quantities and supplier addresses. Some should also be tested on live animals, a gruesome practice discontinued elsewhere. The rules have hit the US, Japan, and South Korea too.
While foreign firms have to give up information, local data is fiercely protected. Modified laws prevent data-gathering on local markets, potential partners, and competitors, as national security is now the overarching theme.
In Beijing's narrative, universities and companies are crawling with foreign spies. So the state is handing out manuals on secret-keeping, as well as doxxing spies.
FYI
Come to papa: The Walt Disney Co. is having preliminary discussions with potential buyers including Reliance—which controls competitor Viacom18—for its India streaming and TV businesses, Bloomberg claims.
Expelled: Canada has thrown out India's head of intelligence in that country because it suspects India assassinated Khalistan-supporting Sikh leader Hardeep Singh Nijjar.
Exchequer bonanza: Direct tax collections in India have increased by 23.5% to ₹8.65 lakh crore (~$104 billion) for FY24 so far, compared with the same period a year ago.
Exit: Bob van Dijk has stepped down as CEO and board member of South African media and internet conglomerate Naspers and its Prosus unit. Ervin Tu, currently chief investment officer, will take over as interim CEO.
Landmark: The Union Cabinet has reportedly cleared the women's reservation bill, which has been pending for 27 years, and could lead to a 33% quota for women in the Lok Sabha. The special session of Parliament may take it up.
Thanksgiving: Turkey's President Recep Tayyip Erdogan has invited tech billionaire Elon Musk to set up a Tesla factory in his country. Musk is interested, it seems.
But, in India… Musk-owned satellite communications company Starlink has hit a hurdle after the government expressed reservations about data storage and processing.
THE DAILY DIGIT
₹61.8 crore
That's $7.4 million—the price at which Amrita Sher-Gil's oil painting The Story Teller was sold, making it the most expensive Indian artwork to be auctioned. (Livemint)
FWIW
The truth is out there: Nasa has appointed its first director of unidentified anomalous phenomena (UAP) research, a new term that includes unidentified flying objects (UFOs), unexplained objects, or events observed underwater, in space, or travelling between domains. Hours after declining to release the name, the US space agency finally announced that Mark McInerney would be the research director for UAP. Spoiler alert: although there is now a team to track UAP, the group has found no evidence of extraterrestrials. Aside, Nasa has officially called on Mexico, whose Congress is overseeing a public hearing on UFOs, to "make [any] samples available to the scientific community." Its administrator Bill Nelson says conversations around UFOs must move from "sensationalism to science". Roger that.
Poof: Drama's already taking centre stage at the upcoming Paris Fashion Week. French luxury fashion house Balmain's artistic director Olivier Rousteing revealed on Instagram that more than 50 pieces from the house's upcoming Spring/Summer 2024 runway show were stolen. A group of people hijacked his delivery driver while transporting the pieces between the airport and Balmain's headquarters in central Paris. Now, with just 10 days to go for the show, the team is racing against time to make up for the stolen goods. Somebody needs to start a true crime podcast on the incident, stat.
C'est la vie: Perhaps there is such a thing as too much publicity. Folderol, a Parisian wine bar and ice cream parlour, is the darling of the TikTok world. The parlour found fame for attracting "fashionable folks sitting on Parisian curbs, eating ice cream from steel coupes, smoking cigarettes and swigging wine." But its owners are uncomfortable with Folderol's raging popularity. Over the summer, they have had to deal with frustrated local clients, disgruntled neighbours, and thieving memorabilia collectors. To tackle this, they have turned to capping the number of customers. They've also put a ban on making TikToks in the parlour and have hired a bouncer for crowd control. Jeez, talk about a double-edged sword.