Discover more from The Signal
The Signal is a daily curated newsletter that helps you understand the latest developments in business, tech, finance, economy, and policy with sharp analysis and crisp insights thats fun to read arriving at 8AM daily in your inbox.
Over 81,000 subscribers
Industrial paintball gets underway
Also in today's edition: Presidents' theory; Max Health wants Care; Forget the hike; Disney's star dims in India
Good morning! Elon Musk, the enfant terrible of leadership, is stepping down as CEO of Twitter. "She will be starting in ~6 weeks," Musk tweeted without naming the person taking over from him. The Wall Street Journal identified the person as Linda Yaccarino, head of advertising at NBCUniversal. In December 2022, Musk conducted an online poll of his leadership of the social media platform where 58% voters wanted him to step down. "Will resign as CEO as soon as I find someone foolish enough to take the job! After that, I will just run the software & servers teams," he tweeted then.
The Signal is now on Telegram! We've launched a group — The Signal Forum — where we share what we're reading and listening through the day. Join us to be a part of the conversation!
Today's edition also features pieces by Srijonee Bhattacharjee and Dinesh Narayanan.
If you enjoy reading us, why not give us a follow at @thesignaldotco on Twitter and Instagram.
The Market Signal*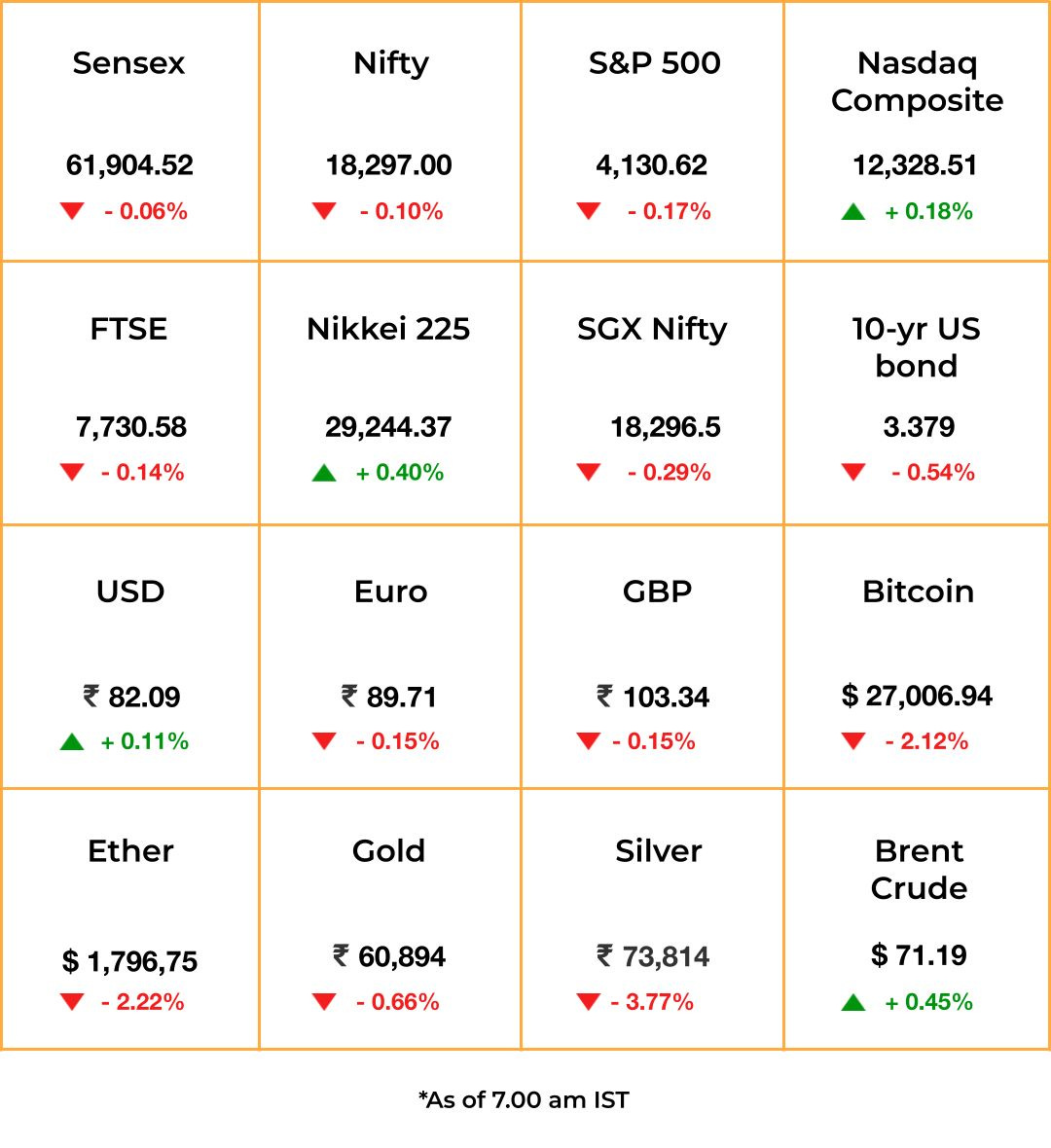 Stocks & Economy: Indian shares may slide on Friday as renewed fears of de-growth and banking sector turmoil push global investors to safer bets such as US treasuries. Traders may jump at the chance to sell at relatively higher prices to shore up profits breaking the Nifty's gaining streak.
Hints of an imminent slowdown showed up in rising US unemployment claims and moderating inflation (which may or may not sustain). China, Asia's largest economy where prices had almost stagnated since last April, is worrying investors. Silver and copper prices plunged in anticipation of receding Chinese demand.
The uncertain economic climate has made markets at large vulnerable to sudden sell-offs hence investors are now actively hedging for volatility.
Retail investors continue to show interest in equity and equity-oriented mutual fund schemes. The small-cap segment looks "reasonably attractive" after the recent price correction, says Akhil Chaturvedi from Motilal Oswal Asset Management Company.
POLITICS
Who Knows, Who Cares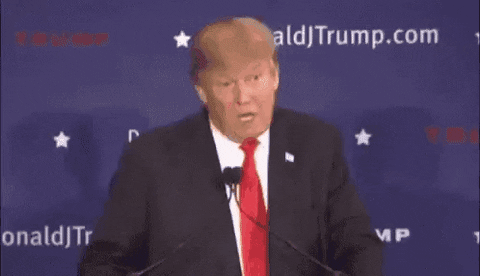 Doesn't matter which country, populist leaders with big fat egos think alike. Former US President and frontrunner to bag the Republican nomination for the 2024 Presidential elections, Donald Trump, has urged his party should not let the Joe Biden administration raise the debt ceiling even if it means the US will default on debt.
The US treasury has said a default would be catastrophic for the global economy but Trump shrugged it off with a "who knows".
YOLO: In Turkey, President Recep Tayyip Erdogan, who faces voters in a touch-and-go election on Sunday, has raised pay for public workers by 45% and minimum wage by 55%. Refusing to toe conventional theories, Erdogan forced Turkey's central bank to cut interest rates despite sky-high inflation. It helped sustain domestic consumption but the band-aids cannot substitute for surgery.
HEALTHCARE
Max Needs A Deal, Stat
Max Healthcare Institute has made a firm offer to buy Care Hospitals from private equity fund TPG for ~₹6,000 crore (~$730 million), reports The Economic Times.
Ambitious plans: When Abhay Soi bought Max from Analjit Singh in 2019, he was thinking of quickly growing the 17-hospital, north Indian chain. But plans came unstuck and juicy deals slipped between the cup and the lip. First, the pandemic spoiled Soi's plan to position Max for medical tourism. Then Manipal Health Enterprises snatched away Kolkata's AMRI superspecialty hospital chain despite Max's higher offer.
High pressure: The corporate hospital sector is agog with action with a slew of deals in the offing as regional players such as Manipal and Max battle it out for a pan-India presence. Manipal is about to snap up Kerala's KIMS while Max is bidding for Sevenhills Healthcare which runs hospitals in Visakhapatnam and Mumbai.
FMCG
Conglomerate Paintball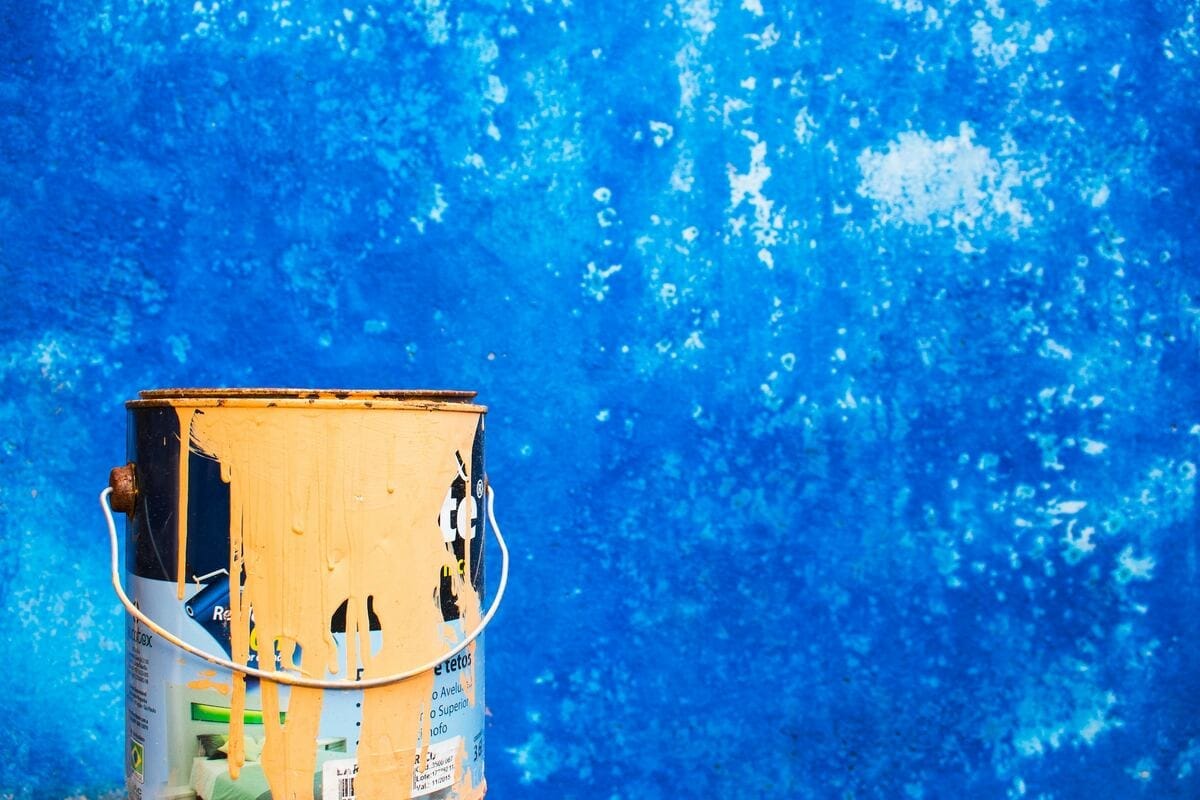 Photo by Hemerson Coelho on Unsplash
Large Indian conglomerates want some colour in their life.
Lining up: Glue-maker Pidilite is eyeing the paint market; it soft-launched a decorative paints brand 'Haisha' earlier this year. Sajjan Jindal is looking for PE investors to pick up a 5% stake to raise $100 million to expand the group company JSW Paints. Aditya Birla group-owned Grasim, which set aside ₹10,000 crore (~$1.22 billion) for a brand new paints business last May, and PVC pipes maker Astral Pipes acquired Gem Paints for ₹194 crore ($23 million) in April last year.
Eyeing the pie: The Indian paints market has been growing at a steady double digit rate for the last few years and is expected to touch ₹1 lakh crore (~$12 billion) by 2027-28.
The Signal
India's paint industry is dominated by Asian Paints, mainly by dint of its dealer network which has a chokehold on distribution channels—hardware stores, contractors, and architects. New entrants will have to disrupt or take on the distributor network offering higher commissions and better perks. That will be costly but all the challengers boast of formidable distribution set-ups in their current lines of business. The B2B industrial coatings segment, (~25% of the total market) that includes automobile and durables' paints is also growing fast with higher vehicle sales and spending on infrastructure. But repainting accounts for 80% of the market for decorative paints (for homes). So who will paint the town red?
WORK
Hold On To That Job
The days of doling out Mercedes Benz, BMW bikes, Apple gadgets, and inflated pay to lure in prospective employees (except AI engineers) may very well be over. Salary compensations for startup executives have come crashing back to earth as the ecosystem witnesses the chills of a funding winter.
Correction: According to executive search firm Transearch, the average hikes while switching jobs hovered around 30%-50% last year. The numbers have slumped to a fraction today.
No reprieve: White-collar vacancies in the IT sector slumped by 21% (compared to March) to a 28-month low in April. Full-timers at Microsoft better look outside if they want a raise as the company is not giving any.
Livin' it up: GenZs in the US don't intend to put in late nights or work during the weekend. And so, only 40% of aspiring lawyers wish to work for the country's largest 200 firms.
ENTERTAINMENT
Disney's Disquiet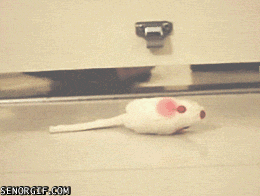 The Walt Disney Company reported higher overall revenue and lower losses from streaming in the quarter ended March 2023 (pdf). But there's bad news.
India factor: Disney reduced quarterly streaming business losses to $700 million from $1.5 billion in the September 2022 quarter. But, Disney+ lost 4 million paid subscribers from a year ago because Disney+Hotstar lost 4.6 million likely IPL stans. Its already low average revenue per user (ARPU) fell another 15 cents year on year. In a supplement (excel), Disney disclosed that Hotstar now has 52.9 million subscribers (down from a high of 61.3 million) and 59 cents of ARPU (down from a high of $1.2).
Scale up: By the end of the year, Disney will combine all Disney+ and Hulu content in one app. On May 23, Warner Brother Discovery is also launching the HBO-Discovery combined streaming service, Max.
🎧 Disney+ lost 4 million Indian subscribers. Also in today's edition: we share the deets from the Google I/O event. Listen to The Signal Daily on Spotify, Apple Podcasts, Amazon Music, Google Podcasts, or wherever you get your podcasts.
FYI
In the dock: The Economic Offences Wing has filed an FIR against BharatPe co-founder Ashneer Grover and his family for an alleged fintech fraud amounting to ₹81 crores.
Twist in the tale: Pakistan's high political drama took a new turn when the country's Supreme Court released former Prime Minister Imran Khan saying his arrest was illegal. That did not stop the Pakistan rupee's slump to an all-time low of Rs 300 against the US dollar.
Need a partner: Chinese automaker SAIC is reportedly in talks with multiple parties, including Reliance Industries, Hero, Premji Invest and JSW to sell a large stake in the Indian arm, MG Motor.
Routed: Japanese investor Softbank's Vision Fund lost a record $39 billion in the year ended March 2023.
Clean chit: The Adani Group is planning to raise up to $5 billion even as it got a boost from Mauritius finance minister Mahen Kumar Seeruttun who scotched allegations that Adani used Mauritius-based shell companies to manipulate Adani group shares.
Big board calling?: Walmart CEO Doug McMillon has revealed that fintech giant PhonePe may list on Indian bourses, per Economic Times.
Pull up: The government is looking to tax the Indian outpost of the US-headquartered entertainment giant Netflix on the income it collected from its streaming service in the country.
THE DAILY DIGIT
1300x
Or $72 billion. The returns that investment group SoftBank made upon exiting Alibaba. It had invested $55 million in 2000. (SoftBank)
FWIW
Winging it: Millennials had pretty much written off the restaurant chain Applebee's. But the GenZs have given it a second life. According to the CEO, Applebee is a favourite among 18 to 24-year-olds. Of course, the brand's marketing strategy has a lot to do with it. It's also upped its social media game on TikTok, and teamed up with a makeup brand to come up with a lip gloss based on the restaurant's wing sauces. To be fair, which 20-something fresh out of college wouldn't say no to a $1 margarita?
Monkey business: Crop raids by toque macaques are a serious problem in cash-strapped Sri Lanka. And so, a private Chinese company has come forward to export 100,000 of them to its zoos. Activists have slammed the proposal to exile the endangered species fearing that the animals may be used for medical research or just be eaten. Somebody remind them: if the toque macaques are indeed used as political pawns, it won't be a good look for both countries.
It's not you..: it's your soap. There's a slight chance that the soap you use is probably why you're a mosquito's favourite meal. Scientists have observed that the pesky insects are attracted to soapy fragrances. Genetics, diet and body odour also influence why these demon spawns choose you over others. Even though the small study found that the smell of coconut wards off mosquitoes, there's no reason to load up on coconut everything. Who knows? A mosquito-repelling soap may be a thing in the future.
Oops: Our aviation story in Thursday's newsletter titled 'The Adani 'family' Enterprises' addressed GoAir CEO Kaushik Khona as Kaushik Khan. The error is regretted.