Discover more from The Signal
The Signal is a daily curated newsletter that helps you understand the latest developments in business, tech, finance, economy, and policy with sharp analysis and crisp insights thats fun to read arriving at 8AM daily in your inbox.
Over 81,000 subscribers
Double-Job trouble
Also in today's edition: Biscuit brand power; Crypto, PEs take the rap; US banks to follow government order on China; Reliance Retail presses on
Good morning! Thums Up, the home-grown brand that was headed to extinction after Coca Cola acquired it, now commands a fifth of the Indian cola market. Rival Pepsi has only a 5% market share. Thums Up had become a billion-dollar brand in 2021, reports The Economic Times. It originally belonged to the Parle stable which owns Parle-G, the largest selling biscuit brand in the world. Read on to know what that one is up to.
🎧 A cheating scandal has rocked chess. Moonlighting is proving to be a dealbreaker for IT cos. The Signal Daily is available on Spotify, Apple Podcasts, Amazon Music, and Google Podcasts, or wherever you listen to your podcasts.
If you enjoy reading us, why not give us a follow at @thesignaldotco on Twitter and Instagram.
The Market Signal*
Stocks: IPO-bound Oyo won't be happy about this one. Softbank, its largest investor, has slashed its internal valuation to $2.7 billion from $10 billion. Domestic equities dipped after the 75-basis point interest rate hike by the US Federal Reserve. Several European central banks have followed the Fed but Turkey, where prices are rising at 80%, slashed benchmark rates. The Indian rupee fell to a new low and the Bank of Japan began defending the yen for the first time since 1998.
Early Asia: The SGX Nifty shrunk (-0.37%) at 7.30 am India time. The Hang Seng Index lagged (-0.13%). Nikkei 225 was shut on account of Autumnal Equinox Day.
FMCG
Biscuits Remains The Favourite Choice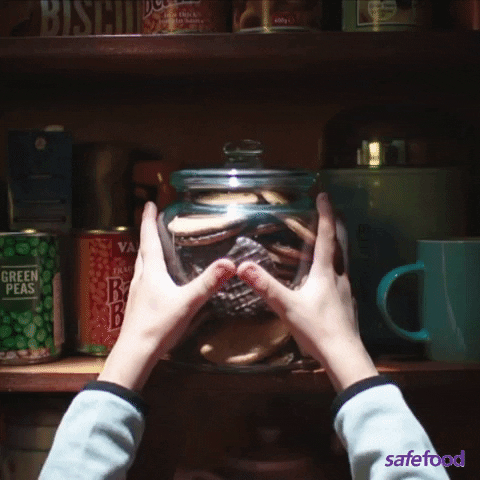 Biscuits are one of the cheapest ways of sating hunger, especially in times when food becomes scarce or prices rise. That helps low-priced biscuits such as Parle and Britannia transform into high-recall brands. So much so that Parle is using its brand power to sell merchandise products such as mugs and tote bags.
Pandemic push: In April and May 2020 when the country shut down, Parle-G clocked its best ever sales in history as it almost became a staple for those toiling on Covid duty as well as those who made long inter-state treks to reach home.
Meanwhile, broking firm Edelweiss believes that biscuits are a good bet for investors as well. It expects biscuits to help Britannia expand its reach in rural areas as well as benefit from lower palm oil and wheat prices.
FINANCE
Of Ponzis And Pyramids
Insiders in the world of high finance are seeing Ponzi and pyramid schemes everywhere.
Crypto: JP Morgan chief, Jamie Dimon, called crypto tokens as "decentralized Ponzi schemes". Dimon, however, does not dismiss stablecoins if properly regulated.
That brings us to Tether. A court has asked the token issuer to show how it backed USDT with US dollars. This is to disprove an allegation that it issued USDTs without enough dollars to prop up bitcoin valuation.
Meanwhile, there is top leadership churn in the industry.
PEs: Mikkel Svenstrup, CIO at Danish pension fund ATP, said that the private equity industry is now resembling a pyramid scheme. Svenstrup said funds are now merely passing portfolio companies from one to another at ever increasing valuations.
Such tactics to hold up valuations are not uncommon when capital scarcity closely follows easy-money conditions. Remember the Global Financial Crisis of 2008-09?
WORK
Software Giants Want To Kill The Moonlight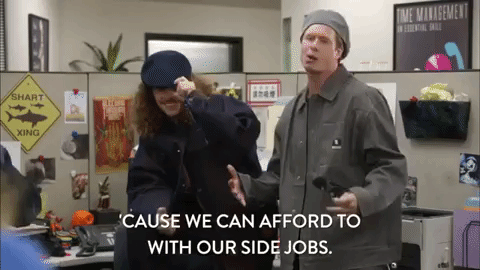 It has happened. A side hustle will get you a pink slip at Wipro. The company fired 300 staff for clandestinely working for direct rivals. Fellow IT giant Infosys has also warned employees of termination if they took up work outside business hours, for rivals or not. Tata Consultancy Services has mandated its employees to work from office at least three days a week.
There are outliers. Food tech company Swiggy gave the green signal to let employees take up a second job after securing an official nod.
Also happening: Meta and Google are laying off staff without calling it mass layoffs. The tech giants are reorganising departments and asking employees to find new roles at the company within a time frame. Some are left with no roles and resentfully quit.
Meanwhile, the Adani and Ambani groups have entered into a no-poaching pact.
The Signal
The shift to working from home reset how people viewed life, work and leisure. The pandemic and economic devastation crushed many organisations. Many were restructured and employees were laid off. Many lost jobs because their employers shut shop.
In the following months, the great resignation happened, followed by quiet quitting and then quiet firing. The four-day work week got a thumbs up from 86% of the companies that tried it out. The ones who weren't fans were no surprise, "old-fashioned" companies.
In countries such as India where the labour market favours employers, side hustles are are one way to beat rising costs of living. China, Japan, Germany and South Korea—countries with ageing populations—are seeing a robot boom. Work certainly is not the same anymore.
BANKING
A Dove Among The Hawks
Powerful American bankers have pledged to quit China the moment the US government gives the signal which it would in the event of China attacking Taiwan.
The chief executives of Citi, Bank of America and JP Morgan told a US House Committee they will follow whatever the government instructs them to do.
High stakes: US and European banks pulled out of Russia after it was hit with sanctions for invading Ukraine. For the first time, a country's central bank too was cut off from the international financial system. The sanctions upended the global economy, flinging several countries into an unprecedented inflationary spiral.
Japan remains the last holdout for negative interest rates with Switzerland too raising rates from -0.25% to 0.5% on Thursday. The Bank of Japan said it will not raise rates for some time.
BUSINESS
Isha Ambani Goes Shopping
Reliance Retail's new leader Isha Ambani appears to be doubling down on beauty products & fast fashion.
How? The company is looking to pick up rights for beauty and personal care products retailer Sephora from its current franchise holder Arvind Fashions. It's also planning to open six mega clothing stores under a new brand that could compete with Marks & Spencer and H&M, which incidentally are under the Reliance Brands umbrella.
Bonus: Sephora is a premium French beauty and skincare chain which already has a footprint in India with 24 stores in 12 cities.
Blueprint: Earlier this year, Reliance Retail announced plans to run an e-commerce business and open 400 exclusive stores to take on the likes of Nykaa and Myntra. It bought a stake in Insight Cosmetics and partnered with Gap to become its official retailer. The company is taking a tiered approach and snapping up high-end brands to tap into the appetite for personal care and fashion, thanks to growing disposable incomes of younger generations.
FYI
Behind bars: The Supreme Court has sent former Fortis Healthcare promoters, Malvinder Singh and Shivinder Singh to prison for six months in the Daiichi-Fortis case.
And another one: Swiss company Proton VPN is shutting down its servers in India in a move to protest the government's rule to collect information about its users.
Crossover: Manesh Mahatme, the head of WhatsApp's India payment business, has left the company after 18 months to join Amazon India, according to Reuters.
Sweeping action: The National Investigation Agency has arrested 100 people linked to the Popular Front of India, mostly in the South.
Immersive: Google is taking aim at Dolby by developing new HDR and 3D audio formats for "premium media experiences".
New rules: Telecom minister Ashwini Vaishnaw has said India is working on at least three new laws to create a comprehensive digital regulatory framework.
FWIW
Racing fiesta: After two years, Formula One is back in Singapore with a bang. The ticket price is more expensive than other locations but the city is still expecting lots of tourists. Celebrities such as Green Day and Marshmello will perform at the event. If you're planning to have a dekko, make sure you're carrying a fat wallet. A table at swish nightclubs and restaurants for the weekend will cost up to $70,000.
Bond recruitment: Who is going to be the next James Bond? After Daniel Craig bid farewell to the iconic role, 007 producers Barbara Broccoli and Michael G are on the lookout for the next actor who can take up the title. But whoever signs the contract will have to play the part for at least 10-12 years.
TV to gaming: Ted Lasso, the fictional character from a popular show on Apple TV+ is coming to FIFA 23, with his team AFC Richmond. EA, the parent company of FIFA, is trying to attract new audiences who are fans of the TV show.
Enjoy The Signal? Consider forwarding it to a friend, colleague, classmate or whoever you think might be interested. They can sign up here.
We recently got funded. For a full list of our investors, click here.
Want to advertise with us? We'd love to hear from you.
Write to us here for feedback on The Signal.