Discover more from The Signal
The Signal is a daily curated newsletter that helps you understand the latest developments in business, tech, finance, economy, and policy with sharp analysis and crisp insights thats fun to read arriving at 8AM daily in your inbox.
Over 81,000 subscribers
To dream the right dream
The economic integration of South Asia is a long-delayed necessity
Good Morning! A big hello to readers who signed up this week. This is The Signal's weekend edition. Today, we analyse RSS chief Mohan Bhagwat's idea of undivided India and look at another attempt to forge a bloc that is still foundering. Also in today's edition: the best long reads curated for you. Happy weekend reading.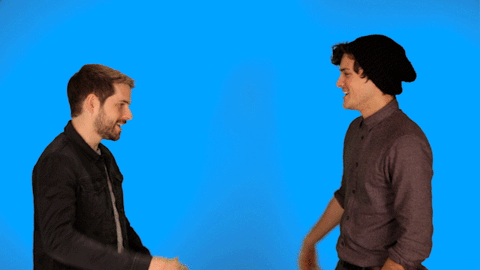 The Rashtriya Swayamsevak Sangh (RSS), being the ideological mentor of the ruling Bharatiya Janata Party, makes news when its leaders speak. So it was when its chief Mohan Bhagwat called for the reunification of India.
"If Bharat has to remain Bharat it has to remain Hindu and if Hindus want to remain Hindus then Bharat must be made 'Akhand' (undivided). This is Hindustan where Hindus are living and following traditions. Whatever that is called 'Hindu' is developed in this land," Bhagwat said. He also said there is no Bharat without Hindus and no Hindus without Bharat.
The idea of Akhand Bharat or undivided India is an amorphous one and is interpreted in different ways in the organisation. Some believe it comprises pre-Partition India. Others say it is much larger. According to one RSS leader who spoke to The Intersection on condition of anonymity said that nobody in the organisation had clearly defined what that means. It is the lack of clarity and understanding of how things are that leads many to believe that a reunification is even possible, he adds.
In the RSS' imagination, lands stretching from Afghanistan to Myanmar are part of an ancient cultural continuum that needs to be rejoined even if it takes a few hundred years. However, that goes only for the lands and not necessarily the people. Some time ago, The Intersection had asked another senior leader if the RSS would support political negotiation to reunite Pakistan, India and Bangladesh. He said that would not be acceptable because Hindus would become a minority in the combined entity. One of the reasons, BJP leaders have pointed out, for bringing a citizenship law for immigrants was that Hindus did not have a nation.
The organisation fears that the Muslim population will overtake that of Hindus. In 2003, the Chennai-based RSS-inspired Centre for Policy Studies claimed that Muslims and Christians would together become the majority in the second half of the 21st century in the region stretching from Pakistan to Bangladesh. Interestingly, Bhagwat had said in 2018 that there was no Hindu nation without Muslims in it.
Meanwhile, organisations in Nepal, the Himalayan country that was a Hindu kingdom until about 15 years ago, with close links to the RSS are agitating to revert to its status as a Hindu nation.
The possible unification
While political or cultural unification is a far-fetched idea that is bound to sow discord than kinship, closer economic cooperation and integration is definitely possible and required. Despite having a nearly 37-year-old platform, the South Asian Association of Regional Cooperation or Saarc, India and its neighbours have kept blowing hot and cold over it.
Even Narendra Modi began his first term as Prime Minister of India with leaders of Saarc countries, including Pakistan's, as witness. Despite a free trade agreement between the eight nations, intra-regional trade has remained moribund and is only a fraction of rival Asean's.
Multiple institutions have been set up over the years but hardly have any meaningful accomplishments to show. For instance, the South Asia Regional Standards Organisation could have evolved into a robust body setting region-wide social media or cryptocurrency standards and rules. The intention of converting the free trade agreement into a regional bloc such as the European Union has remained a pipe dream. At the heart of the problem is the animosity that Pakistan and India (the countries that the RSS wants to unite) have towards one another.
Members of the grouping isolated Pakistan and pulled out of a Saarc summit in Islamabad after militants killed 19 Indian soldiers in an attack on an army camp in Uri. Although there was some cooperation in fighting Covid-19, the bloc has remained more or less inanimate. Leaders keep paying lip service to the potential for regional cooperation but it is unlikely to revive anytime soon. The frequent peddling of the idea that neighbours are occupying an extended cultural zone of India does not help either.
ICYMI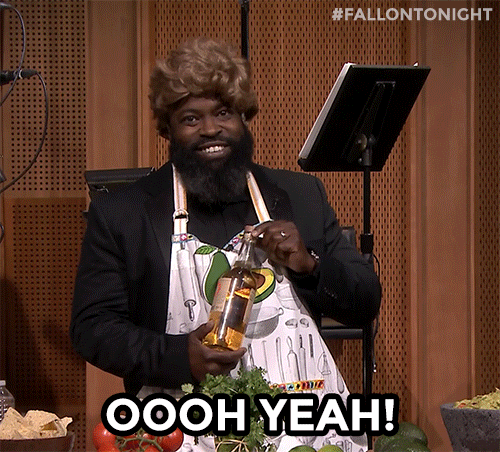 Pepsi's Navy: Have you read the viral messages about beverage giant Pepsi briefly holding the world's sixth-largest navy? Well, it may not be fully accurate. This is a story of Pepsi, the Soviet Union, and the US trying their way at influencing each other through military, business, and economic supremacy. Ultimately, nobody got what they wanted.
Hawk-eyed CCP: Chinese students in the US who imagined freedom of speech being a reality are now taking a step back. This ProPublica investigation showed that the Communist government is cracking down on such outspoken students abroad by threatening their parents back home. It doesn't help that fellow Chinese students could be acting as spies.
Greasy Fraud: Even as olive oil is now being presented as a 'wellness' solution across the globe, chances are that it may not be genuine. This 2007 piece from The New Yorker is a good reminder that adulteration in the Italian olive oil industry with soy, hazelnut, and other industrial ingredients is still a burgeoning issue.
Surveillance State: Fifty-three-year-old Gulzar Bibi's life in Islamabad came to a standstill when Pakistani authorities impounded her CNIC, the biometric-based national identity card. She is not alone. Justifying their definitions of a 'model citizen', Pakistan has suspended CNIC card access of nearly 150,000 people. This unchecked digitisation has rendered people 'stateless', blocking access to public services.
Mentalist Tech: What if you could read the thoughts of someone in a vegetative state? Or detect abnormalities in the nervous system? This article examines the advancement in the science of mind-reading using fMRI scanners. While the results are still not 100% accurate, decoding thoughts could lead scientists and psychologists to understand the human brain better.
Shadow Jails: Aliou Candé wanted to cross over to Europe to escape a life of poverty in West Africa's Guinea-Bissau. But he was illegally detained and eventually killed. A deep-dive by The New Yorker depicts how militia-controlled prisons in Libya ensure that migrants headed to Europe stay out. Look deeper and it is, in fact, the European Union that is backing these shadow detention units to keep out poor immigrants at all cost.
— By M Saraswathy