Discover more from The Signal
The Signal is a daily curated newsletter that helps you understand the latest developments in business, tech, finance, economy, and policy with sharp analysis and crisp insights thats fun to read arriving at 8AM daily in your inbox.
Over 81,000 subscribers
Drinks all around for economy
Also in today's edition: Delhivery IPO is a nailbiter; Wire on the ocean floor; Gum is not sticky for Mondelez; FIFA red card for EA
Good morning! The gadget that revolutionised music and consumer electronics is no more. In an official post titled 'The music lives on', Apple announced its phase-out of the iPod. The portable media player, which still has a devoted community that mods its parts and accessories, will only be available till supplies last. Throughout its 21-year lifetime, the iPod spawned copycats and gave listeners access to millions of songs at 99 cents apiece. Subscriptions—and ironically, the iPhone—rendered it irrelevant. But the device and its generation-defining commercials will forever be etched in pop culture history.
The Market Signal*
Stocks: Benchmark indices sank for the fourth consecutive day on Wednesday. LIC shares were trading at a discount in the grey market, suggesting the stock could debut at a price lower than its IPO tag. The Economic Times reported that key small and mid cap indices have now shed 20% from their peaks. 
Early Asia: The Nikkei 225 and the Hang Seng had slipped more than 1% each but the SGX Nifty was trading up 0.53% at 7:30 am India time.
ALCOHOL
One Part Alcohol, Two Parts Prayer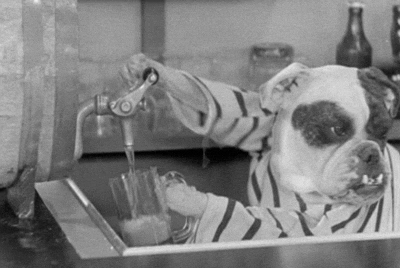 Don't be all stirred up and shaken. A drink a day keeps the economy buzzing.
Happy hours: The Delhi government is set to allow sprawling liquor vends that will also sell cigars, chocolates, art and bar accessories. Get the bottle delivered home if shopping for it is not your thing. The capital's relaxation comes close on the heels of neighbouring Uttar Pradesh letting malls host premium liquor shops.
Scotch was top of mind even when British PM Boris 'bring-your-own-booze' Johnson visited the world's largest whisky market last month.
Cash cow: Alcohol taxes contribute to about 10-15% of states' revenues and are, therefore, also kept out of GST. Liquor shops were one of the first to be allowed to open in many states when pandemic lockdowns ended. States also raised levies on alcohol, the consumption of which barely slips come hell or high water. Ask the Telangana police.
MARKETS
Delhivery IPO Is A Stress Test
Logistics company Delhivery's IPO will test the depth of Indian stock markets and faith of investors amid a global sell-off in tech equities. Although seen as a tech-first company, Delhivery's is a business that can be analysed and valued with traditional tools.
Industry troubles: The ₹5,235 crore public issue, which was 20% subscribed on Wednesday, comes at a time when logistics firms such as Delhivery and aggregators are locked in a conflict over price gouging. Delhivery and Ecom Express hiked prices to counter aggregators who were forced to raise prices too.
Liquidity crunch: The LIC IPO, India's largest, closed on Monday and attracted bids worth ₹44,000 crore. Those who did not get allotment will get their refunds only by May 13, the final day of Delhivery's issue. Rising interest rates have also made borrowing expensive.
INTERNET
High Wire Battle For Internet Control Goes Underwater
After collecting and controlling a bulk of the world's personal data, Alphabet and Meta are vying for the very infrastructure of the Internet. The two not only have designs on Africa's Internet, but are developing an underwater, transcontinental network of fibre optic cables.
Details: Their ambitions to control the foundation of the Internet go back years. Alphabet had (the failed) Loon and is building another airborne-Internet delivery system, Project Taara. Meta had (the failed) Project Aquila. Both turned to undersea cables with their 2Africa and Equiano projects, respectively.
The Signal
If data is the new oil, undersea fibre optic cables are the new pipelines. After all, they carry 95% of global Internet traffic. No wonder Amazon and Microsoft are in too; by 2024, the quartet will have stakes in 30 undersea networks connecting every continent except Antarctica.
Traditional telcos that dominated cable installation have taken a backseat to Silicon Valley giants with the resources and motive to boost infrastructure (the motive being their buildup of bandwidth-heavy cloud, metaverse, gaming, and social media services). Rest Of World reports that African telcos have become branching units for Equiano and 2Africa to connect the hinterland. This keeps the Americans from being regulated as traditional telecom so long as they operate in international waters.
In India, Reliance Jio and Airtel parent Bharti are duking it out to build undersea networks. The country has just one undersea system (BSNL's CANI) that serves its territory. It'll be interesting to see whether Jio and Bharti will compete with Meta, considering 2Africa makes a pit stop in India.
🎧 Like oil and water, data also requires pipelines to flow. And when it comes to crossing oceans, the data pipes dive underwater. That means the ones who control the pipes also control the Internet. Want to know more? Listen in.
FMCG
Mondelez Takes The Gum Out Of Chew
Cadbury's parent is at it again six years after it discontinued the legendary Chiclets chewing gum. Mondelez International wants to sell its chewing gum and cough drops business—which includes Trident, Halls, and Dentyne—in developed countries. It will retain those businesses in emerging markets.
Why?: Because Mondelez wants to generate 90% of its revenues from chocolates and confectioneries. People, including in India, snacked and consumed more chocolate during the pandemic. Chewing gum didn't have the same luck because its sales rely heavily on foot traffic to convenience stores. With stores shut, there was no one to impulse-buy gum at billing counters. Also, who'll smell your breath when you're wearing a mask?
Side note: Mars Wrigley—the maker of Orbit, Altoids, and Doublemint—is also pushing ₹10 chocolates into "gum-based outlets" in India.
🎧 When people were stepping out, they were chewing gum. But when they stayed indoors, they preferred chocolate. Such behaviour has business implications. Isn't that something to chew on?
GAMING
There Will Be No EA FIFA 24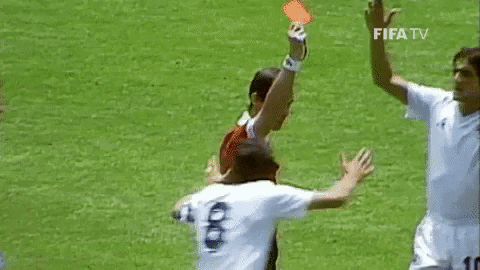 The avatars will stay and the gameplay will not change, but video game maker Electronic Arts' FIFA will now be called EA Sports FC.
EA's FIFA is so embedded in the global sporting psyche that it's no surprise the eponymic governing body wants more out of a refurbished deal—double the $150 million it gets now plus perks. The game raked in $20 billion in sales In the two decades the partnership stood strong.
Name's not the game: As a game and a cultural phenomenon, nothing matches the seamlessness of real world football and the simulation. FIFA plans to launch its own game in 2024 but as Marvel proves, even superheroes don't guarantee gaming success. Then there is the small matter of console shortage.
EA's relationships with the leading football leagues and clubs, tech prowess and developing experience give it the edge.
FYI
Oil slip: Morgan Stanley has slashed India's GDP projections saying rising oil prices will bring down growth to 7.6% in FY23 and further to 6.7% the next year.
No office please: More than 800 full-time staff of edtech WhiteHat Jr quit when they were asked to end WFH and return to office.
Seconding Elon: Twitter co-founder Jack Dorsey has backed Elon Musk's plan to bring former US President Donald Trump back to the microblogging site.
Wait for the verdict: The Supreme Court has asked governments to not file any fresh cases under sedition law, which was freely invoked to criminalise even social media posts.
Bottom-fishing: Bitcoin trading volumes spiked in India as investors who missed out buying at lower levels earlier, piled on when the cryptocurrency slipped below $30,000.
De-pegged: Stablecoin TerraUSD broke its dollar peg to fall to as low as 23 cents as investors fled the cryptocurrency.
FWIW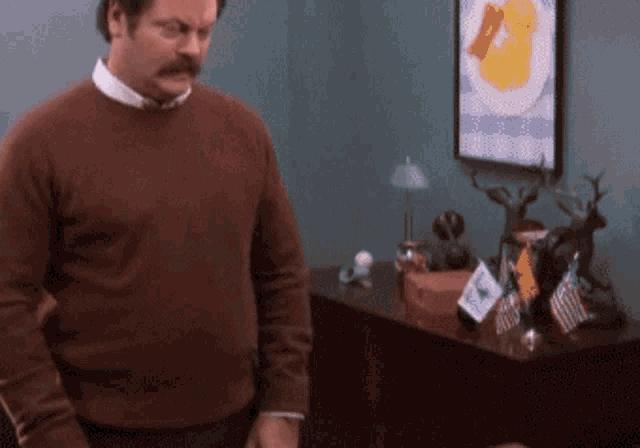 Royal flush: A Canadian lawmaker is in a tight spot after logging into a parliamentary session from the toilet. Why Shafqat Ali had his video on while bombing the porcelain sea, we don't know. What we do know is that his peers and Speaker of the House noticed the background and admonished him right away. Ali apologised, but not before being told his camera should've been off all along.
Save our soles: People pay fat money for Balenciaga, but will they pay $1,850 for sneakers that look like they emerged from a 3,000-year-old tomb? Because that's what the luxury fashion house is betting on. To be fair, the images of the roughed-up kicks that are doing the rounds are exaggerated; but that doesn't take away from the fact your money would be better spent on brand new Vans or Chuck Taylors, which Balenciaga's shoes look like.
Avatar 2, The Last Memebender: The trailer of James Cameron's much-anticipated Avatar: The Way of Water is here. So long was the wait—the sequel is releasing 13 years after the original—that social media is riffing on the long gap. Subsequent instalments are set to release every two years; we hope Cameron sticks to the timeline, because we'll all turn into dusty skeletons if he doesn't.
Want to advertise with us? We'd love to hear from you.
Write to us here for feedback on The Signal.