Discover more from The Signal
The Signal is a daily curated newsletter that helps you understand the latest developments in business, tech, finance, economy, and policy with sharp analysis and crisp insights thats fun to read arriving at 8AM daily in your inbox.
Over 81,000 subscribers
Dubai wants to be sexy
Also in today's edition: Ambani is interested in makeup, Amazon is interested in dresses, The UK isn't interested in India.
Good morning! Apple isn't going to love what's happened. What's one thing you always see at airports? A tourist wandering, pain in her eyes, feeling lost, asking people: do you have an iPhone charger? Her battery is running out, a black mirror is about to stare her in the face, and all most people can do is shake their heads and point to their android phone. All smartphones must have standard chargers, EU regulators say, for environmental reasons. Sure. That's what it is.
ICYMI, we've got a new podcast going. It drops every weekday at 5-ish PM. Give us a try. Subscribe, turn on notifications, and give us a shoutout on social media.
The Market Signal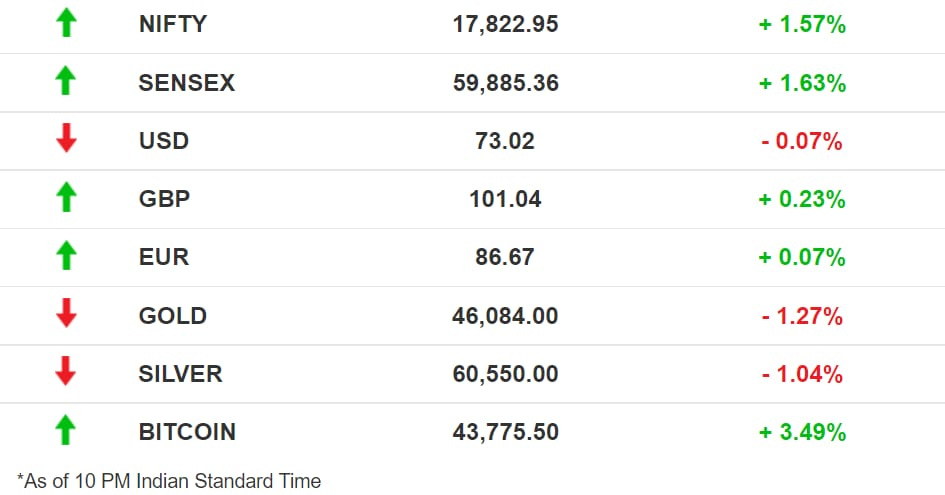 Stocks: The US Fed's decision to leave interest rates unchanged for the time being lifted global market sentiments. Indian benchmarks closed at fresh all-time highs with all sectoral indices but Media ending in the green. The Realty index was the biggest gainer for the second day running, rocketing 8.6%.
In demand: Freshworks saw its stock jump 32% on listing, with its CEO claiming that the IPO transformed over 500 employees into crorepatis.
RIL Wants To Do Makeup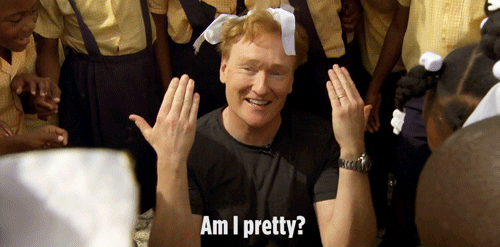 Clothes, jewellery, footwear, accessories. What's missing? Makeup. Reliance Retail, thus far a glaring miss, is now eyeing an entry into the ₹1.1 trillion beauty industry. Competing with the likes of Nykaa, MyGlamm, and Purplle, the RIL subsidiary wants to build a multi-brand business.
Following the blueprint? Under this plan, Reliance Retail will set up an e-commerce platform along with brick-and-mortar stores, similar to Sephora. It will sell its own products under private labels that will sit alongside international brands on the shelves. Nykaa has launched a global store already.
The beauty switch: ₹2 trillion. That is the expected market size of India's beauty industry by 2025. Brands are scaling quickly. Market leader Nykaa is planning to list. Tata Digital will launch a rival. Purplle is raising more funds. Amazon has backed MyGlamm in its first such investment in India. And now, Reliance Retail has thrown in its hat.
The Everything Store Goes Offline. Sort of.
You already knew Amazon was warming up to take the offline plunge: the cashier-less Go stores, a Blow Dry Bar in London, and now department stores. But like everything Amazon, even offline experiences have to be centered around technology. At least, that's what a Wall Street Journal report tells us.
But how? You enter the store, use an app to scan QR codes of clothes you want to try, and voila, a store attendant has them ready for you in a trial room. If you wish to try something else, a touch screen's right at hand, even suggesting "additional clothing based on the pieces shoppers liked". Sounds familiar?
Private labels: Amazon owns over 100 of these, such as AmazonBasics. This is at the heart of its department stores push. Why? Because its apparel labels aren't exactly household names. Shoppers may not complain as long as it's good and fits, but Amazon wants them to compete with Gap and H&M. A bit of a stretch?
You Are Grounded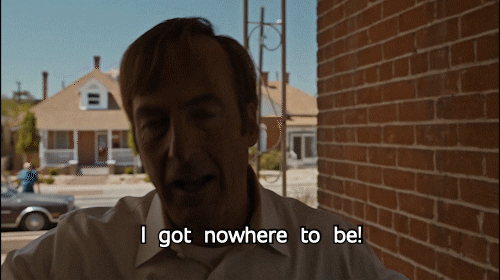 After remaining shut for almost 18 months, several countries are opening their doors to international tourists. Everyone's excited. Optimism is such that private equity firm Blackstone is planning to acquire visa processing firm VFS Global. But the hospitality is not being extended to Indians.
Last week, the UK did away with compulsory quarantine for fully vaccinated people arriving from 17 countries. But not India. After India threatened tit-for-tat curbs, the UK claimed that the Covishield vaccine wasn't the problem but fake certificates were.
Long wait: Meanwhile, Bharat Biotech's Covaxin is not even in contention because it has not yet received emergency use approval from the World Health Organisation. This means that most countries, including the European Union and the US, will not consider travelers who received Covaxin shots as vaccinated. What a bummer. Only nine countries such as Nepal, Mauritius, and Iran have approved the vaccine.
So what? Those bitten by wanderlust and planning revenge travel may have to limit their destinations to India or choose from the very narrow list of countries welcoming Indians.
The Signal
Indians are big on travel. They are also among the highest spenders globally when travelling abroad. In June 2019 Indian travelers spent $596 million on trips abroad, accounting for 42% of total foreign exchange purchased in the country. The global economy will definitely miss Indian tourists, in the short run. Others, traveling for business or education, are anyway not likely to be deterred by quarantine.
Domestic industries such as travel gear makers and clothing manufacturers will have to wait longer for an uptick in business. Companies such as Ixigo and Oyo, which are going public soon, would also look forward to the squeeze on revenues easing.
UAE > Oil
The United Arab Emirates wants to take off its oil hat. It wants to be at the center of global finance, business, and technology. As part of that, the UAE is looking to more than double its non-oil sector trade with India to ~ $100 billion over the next five years.
Casting the net: The UAE is targeting petrochemicals, textiles, jewellery, medical equipment, fintech, and even agriculture. It is eyeing similar avenues in other burgeoning Asian and African economies such as South Korea, Indonesia, and Kenya. It is also investing ~$14 billion in Britain's industries.
The crown: As the world pivots away from oil, UAE needs a new identity. Its pursuit? To be the London of the east, perhaps. China tightening its grip on Hong Kong has made the once-thriving financial centre less attractive to foreign capital. UAE is pitching Dubai for that spot now with tech, fashion, and finance. There's a new world order in the making.
Messi's Header Or Ronaldo's Bicycle Kick?
If you are a 90's kid, you probably remember the heyday of the trump cards. The ones that were doled out alongside chewing gum and chips. They instilled seeds of a collector's spirit in many of us. Seeds that are now being reaped with hi-tech sickles.
You've heard of them: We're talking, of course, about NFTs. The digital collectibles have outlived the predictions of going bust post the initial excitement. They've penetrated all sorts of industries, but are starting to find themselves at home in sport.
Home ground: The NBA, one of the first movers, benefited handsomely from selling individual moments from games. Its partner, Dapper Labs, is now valued at $7.5 billion. Another player, Crypto.com has signed deals worth over $400 million this year, including with Formula 1, teams from the NHL and NBA, and Ligue1's PSG.
Meanwhile, Paris-based NFT-cum-fantasy-game platform Sorare, founded in 2018, recently raised $680 million from SoftBank at a $4.2 billion valuation following its partnership with LaLiga. That makes it as valuable as Manchester United, estd. 1878. India isn't too far behind.
What Else Made The Signal?
Mission avert: China's Evergrande has been told by the government to avoid immediate bond defaults and complete unfinished projects, alongside a $17 billion cash injection from the central bank into the system.
Bit tip: Twitter is now allowing users in the US and El Salvador to receive tips in Bitcoin, and also working on an NFT authentication service.
Sue you: Google has hauled the Competition Commission of India to court after an investigation report against it was leaked to the media.
Exit troubles: Major automakers exiting India in the past five years have resulted in 64,000 layoffs and ₹2,485 crore in losses for dealers, as per data from the FADA.
IP-OYO-ING soon: SoftBank-backed Oyo Hotels & Rooms could file paperwork for its $1.2 billion IPO as early as next week.
FB's tech exit: Facebook's chief technology officer Mike Schroepfer is leaving amidst a PR crisis. A Mark Zuckerberg favourite, Andrew Bosworth will assume the role in 2022.
Token pinch: Credit or debit card spending may soon cost more. Payment providers could pass on the costs of RBI-mandated card tokenisation to customers.
FWIW
Equality FTW: Indian social commerce company Meesho is giving its employees gender-neutral parental leave of 30 weeks. This means that men, as well as heterogenous and same-sex couples, can avail the benefit in addition to women. Woot!
Cosmic sex: If astronauts are going to do six-month trips to outer space, then sex is definitely an area that needs to be spoken about. Does sex drive vary in space? What are the logistics like? Perhaps velcroing one partner could help?
Top of the list: Lionel Messi is no longer the highest-paid footballer in the world. Cristiano Ronaldo is. His move to Manchester United is set to boost his earnings to $125 million for the 2021-22 season.
Write to us here for feedback on The Signal.