Discover more from The Signal
The Signal is a daily curated newsletter that helps you understand the latest developments in business, tech, finance, economy, and policy with sharp analysis and crisp insights thats fun to read arriving at 8AM daily in your inbox.
Over 81,000 subscribers
Is Dunzo done for?
Also in today's edition: China's foreign minister goes missing; Microsoft's Teams test; Hype over substance in Adani's AGM; Mutual funds are stressed af
Good morning! British entrepreneur and green energy tycoon Dale Vince is planning to launch the 'world's first electric airline'. Ecojet will charter flights between Southampton and Edinburgh that will be powered by hydrogen-electric engines, per CNBC. It will also serve plant-based food. But—and this is a big but—Ecojet will initially run on conventional air traffic fuel when it launches next year. Will the airline pave the way for green air travel? Sounds like a whole lotta gas, for now.
The Signal is now on Telegram! We've launched a group — The Signal Forum — where we share what we're reading and listening through the day. Join us to be a part of the conversation!
Will Eli Lilly's Alzheimer's treatment, donanemab, prove to be a wonder drug? Also in today's edition: we bring you all the deets on the Microsoft-Activision saga. Listen to The Signal Daily on Spotify, Apple Podcasts, Amazon Music, Google Podcasts, or wherever you get your podcasts.
Today's edition also features pieces by Srijonee Bhattacharjee, Julie Koshy Sam, and Jaideep Vaidya.
If you enjoy reading us, why not give us a follow at @thesignaldotco on Twitter Instagram and Threads.
The Market Signal*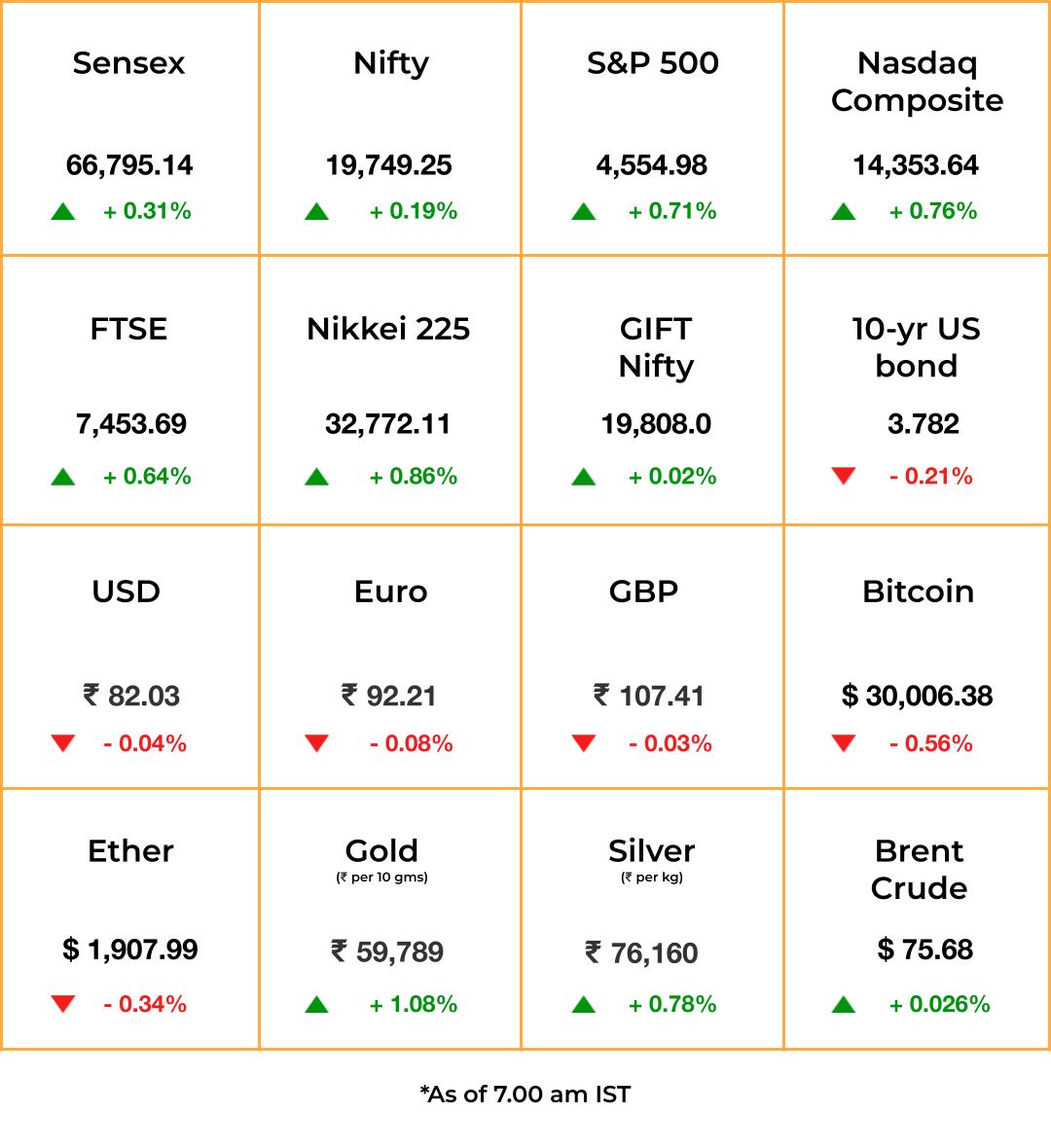 Stocks & economy: China's property sector may succumb to despair. Three big companies may default on their dollar bonds this month. Industry leader and bellwether, Wanda, warned creditors that it may fall short by $200 million to repay debt maturing this Sunday.
Measures to boost household spending, announced a day after data revealed the economy slowed more than expected, were inadequate.
The grass was greener in the US – major banks and even tech stocks such as Microsoft gained on promising performance reports. Some moderation in inflation and resilience in economic activity have led investors to factor in two more rate hikes before a pause.
Meanwhile, JP Morgan warned that markets weren't yet recognising a "rapid and deep" pace of de-dollarisation that was underway.
Indian indices may rise on a positive handover from the US and hope of a good earnings season.
QUICK COMMERCE
Dunzo Dials Reliance Again
India's largest conglomerate doesn't have the best track record with its deals. After Google (budget smartphone), WhatsApp Pay, and Justdial, Reliance Industries' partnership with Dunzo is also floundering.
What: The cash-strapped quick-commerce startup has tapped its largest shareholder, Reliance Retail, for at least $20 million, reports The Economic Times. Dunzo's cash flow issues are well documented. With a reported 8-10 months of runway left, it's now focusing on its business-to-business vertical.
Will Reliance, which pumped ~$200 million into Dunzo for a 25.8% stake in early 2022, answer its investee's distress call? The Morning Context reports that Reliance's main purpose of investing in such startups is to gather market insights, integrate their services into its ecosystem, and gauge the response. Reliance might just wait for Dunzo to run out of gas completely before acquiring it.
A MESSAGE FROM OUR PARTNER
What's the Buzz About Your Bank Balance?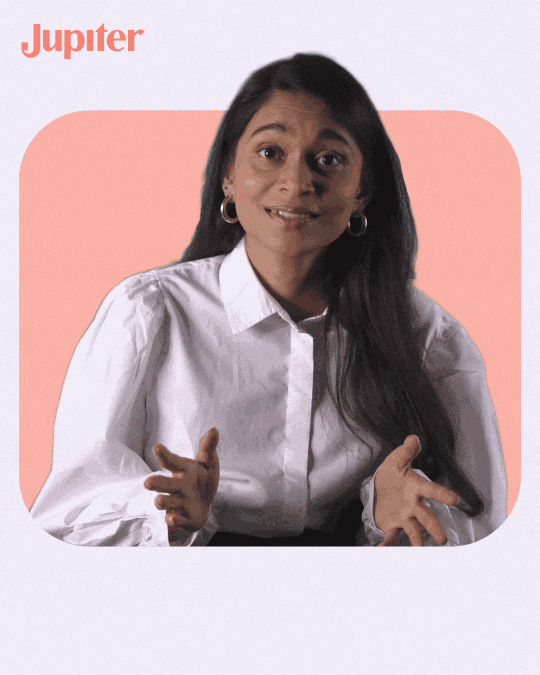 Picture this: You open your banking app, eagerly awaiting that magical number to pop up. But how does it make you feel? Do you go from chill to thrill or panic to manic?
If it's the latter, don't worry, you're not alone. Maybe your bank balance is playing hide-and-seek with your needs and wants. We've all been there, making impulsive decisions that have our wallets saying, "Wait, what just happened?"
On the flip side, are you strutting with confidence, thinking you've got it all figured out? It's a fine line between feeling anxious and confident, depending on the moment.
We get it, facing a screen full of red numbers can be intimidating. But here's the secret sauce: Talk about it! Start the conversation about money today and watch the stress melt away. Trust us, when it comes to your bank balance, a little chit-chat can go a long way-#LetsTalkMoney.
CHINA
No Crying Wolf
The country's chief wolf warrior is missing in action. No one has seen Chinese foreign minister Qin Gang in public for three weeks.
Vanished: The minister wasn't around when US secretary of state Janet Yellen visited Beijing, nor when climate envoy John Kerry came calling. Qin was also a no-show at the Asean foreign ministers' conference in Jakarta. His disappearance was rumoured to be linked to a popular television presenter with whom he is speculated to have had a hookup, not seen as misconduct by itself but a good enough reason in China's quicksand politics.
The minister's absence coincides with rival US seemingly soft-pedalling on tech-related restrictions even as the economy struggles to regain momentum. China is staring at a mountain of local debt, doddering companies, record youth joblessness, and possible deflation.
Erased: Meanwhile, Zhejiang province, the country's wealthiest, has deleted data related to Covid-19 deaths.
TECH
One Step Forward, One Step Back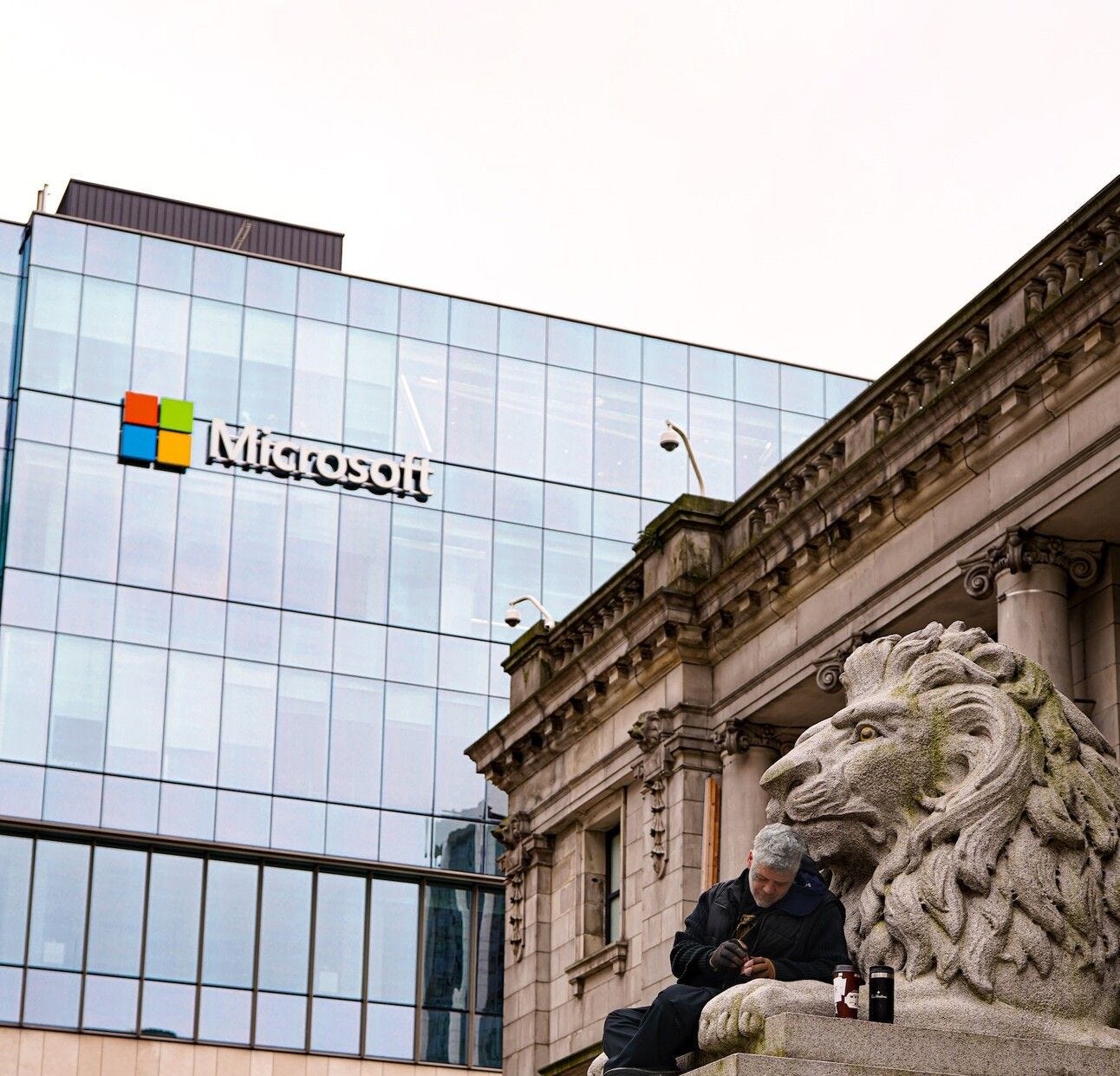 Microsoft, fresh off regulatory reprieves in the US and UK for its $75 billion acquisition of Activision Blizzard, is already in another antitrust soup. This time, for bundling collaboration platform Teams with its Office productivity suite. The European Commission (EC) is launching an investigation next week.
The investigation hinges on a 2020 complaint by Teams rival Slack, filed when video-conferencing apps witnessed pandemic-fuelled upticks in usage. Teams now has ~270 million users versus Slack's ~20 million. Slack says Microsoft resorted to "force installing [Teams] for millions, blocking its removal, and hiding the true cost to enterprise customers". Microsoft offered to unbundle Teams from Office and price it separately, but EC officials doubt this concession is enough.
In 2009, Microsoft was probed for bundling Internet Explorer with Windows.
The Signal
Bundling has been key to Microsoft's strategy since the 1990s. Apart from the Teams-Office case, it's facing a barrage of antitrust complaints against the Azure cloud platform. Complainants include Amazon and Google, which funnily enough indulge in anti-competitive vendor lock-ins too.
Any setback for Teams-Office will be a setback for Microsoft's $13 billion bet on OpenAI. In incorporating AI-everything in Teams, Office, and other products it sells to enterprise customers, Microsoft is doing all it can to win the cloud race. Because when it comes to AI hardware, Amazon and Google have headstarts Microsoft does not.
Perhaps that is why it is offering an industry bundle with rival Meta. It's also charging $30 per month for its AI assistant for businesses.
COMPANIES
When In Doubt, Play To The Gallery
So what if Gautam Adani's go-to banker, Barclays, is reportedly scrutinising its ties with the conglomerate he founded? The billionaire (unsurprisingly) pooh-poohed the effects of the Hindenburg report during the conglomerate's annual general meeting.
Adani remained mum on green hydrogen, perhaps because of a $50 billion project that's stalled, pending company audits. However, the tycoon announced he'll build the world's largest hybrid renewables park in Gujarat. Its capacity will be 20 gigawatts, equal to the entire electricity output of Portugal. Speaking of electricity, Adani Transmission will make Mumbai the world's first megacity to "achieve over 50% power from solar and wind".
The green fever may have something to do with new businesses accounting for 50% of Adani Enterprises' EBITDA (earnings before interest, taxes, depreciation, and amortisation) in FY23. For the full list of superlatives about trillion-dollar economic targets, NDTV going international, and Adani Ports, head here.
MUTUAL FUNDS
Anxious Investors Trigger Liquidity Risk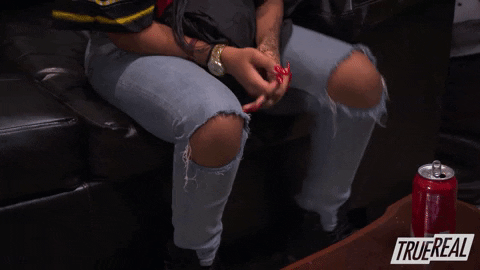 A change in the tax regime introduced in the Union Budget has put part of the mutual fund industry under stress.
Under pressure: Open-ended debt schemes of 14 mutual funds with ₹1.08 lakh crore (~$13.1 billion) of assets under management showed liquidity, credit, and redemption risk when put under a stress test. Markets regulator Sebi mandates periodic stress-testing to take the pulse of the industry.
What's the stress?: Long-term capital gains in all open-ended debt schemes drew only 20% tax and could be adjusted for inflation. The Union Budget withdrew the regime for funds that invest more than 35% of their corpus in equities. The change has triggered large-scale redemptions, putting 24 schemes under stress as of March 2023. They were stress-free when the test was conducted in September 2022.
FYI
No more secrets: Sebi has tightened regulations for listed companies, which will now have to disclose information about all deals to the public.
Join the club: Citing an unnamed source, Reuters reports that Disney has approached an Indian court in the ongoing legal challenge against Google's in-app billing policy.
Special 26: A united opposition, including the Indian National Congress, has formed a front called Indian National Developmental Inclusive Alliance (INDIA) to take on the ruling Bharatiya Janata Party.
Slipping on tomato: Skyrocketing tomato prices may derail the Reserve Bank of India's forecasts as it impacts volatility in overall inflation.
Green channel: India will quickly issue visas to Chinese experts required in the electronics industry, especially if the companies get PLI scheme benefits.
Dog in the manger: Global grain prices could rise after Russia withdrew from a year-old UN-brokered deal allowing Ukraine to export food grain, and simultaneously bombed Ukrainian ports.
Travel privilege: Singaporean citizens, who have visa-free access to 192 destinations, are holders of the world's most powerful passport, according to the latest Henley Passport Index. Former numero uno Japan dropped to third place; Germany occupies the second spot.
THE DAILY DIGIT
80
The number of companies that have gone public in India this year. The number is up from last year's 60 IPOs. (Moneycontrol)
FWIW
🎶I like cornbreads and collard greens🎶: In case you're wondering, that's a line from Beyoncé's Formation. Speaking of the queen, did you know she's signed on 14 chefs for her Renaissance tour? Bey is just one of many pop stars who travel with an entourage of cooks. Lizzo's recently-concluded show in California had juicing stations, corn dogs, fried chicken sandwiches, plant-based sliders, veggies, and cookies. K-pop group Blackpink shipped a truck of its favourite band of instant ramen noodles to Chicago. Beatles icon Paul McCartney sticks to vegetarian meals. Trying to change minds one tour at a time, eh? It has our approval.
They saw, they cleaned, they influenced: Blame TikTok hashtag #CleanTok for making the internet addicted to clean-up videos. Unsurprisingly, companies want in on the action. Take homecare giant Unilever, which struck a deal with more than 100 TikTok influencers. It's also tweaking its products to make them "sensorily more interesting". Domestos, the blue-coloured toilet cleaner, is now available as a "power foam". Sales of multi-purpose cleaner Cif have also skyrocketed thanks to TikTok. For their sake, we hope these cleanfluencers are commanding a tidy sum. 
Till divorce do us part: Newly-minted singles are marking the occasion with blowout bashes, themed cakes, music, et al. Just ask the folks at Pinterest. Searches for "divorce-party games" and "divorce cakes" are up by 80% and 50%, respectively, compared with June 2022. Then, there's Fresh Starts, a divorce registry site that helps the uncoupled navigate this new phase of life. Design firm Stripe Street Studio has also jumped onto the scene to help men set up homes. Tbh, we are all for it. Very main character energy.