Discover more from The Signal
The Signal is a daily curated newsletter that helps you understand the latest developments in business, tech, finance, economy, and policy with sharp analysis and crisp insights thats fun to read arriving at 8AM daily in your inbox.
Over 81,000 subscribers
Economy on a high wire
Also in today's edition: India to anchor Kia's global EV ambitions; Pegasus is back; UAE's inclusive golden visa; Netflix banks on cats
Good morning! Week 3 of the IPL got off to a humdinger of a start. Usual suspects such as Amazon, Sony, Reliance, and Disney have picked up paperwork to bid for the $5 billion IPL media rights, per Bloomberg. There's one unusual name too: Dream11. The online fantasy gaming unicorn owns the sports-only OTT platform Fancode, which owns the rights to T20 leagues in Bangladesh and the West Indies. It's now going for the jackpot. If successful, it could control the entire match watching experience—from picking fantasy teams to watching the live action.
The Market Signal*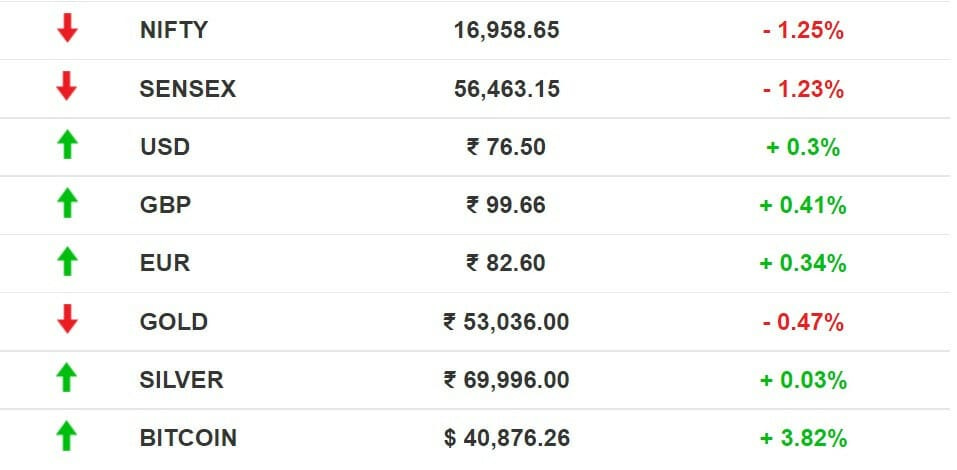 Stocks: Benchmark indices were down for the fifth straight day after a sudden sell-off in late trade. The HDFC twins, TCS and Infosys extended their losses. Intensified Russia-Ukraine war and inflationary concerns dampened investor sentiment.
Early Asia: The Nifty was trending lower and was down about 60 points in morning trade in Singapore. Japan's Nikkei 225 was up 0.40% at 7.30am India time but Hong Kong's Hang Seng index was sagging.
AUTO
Kia's India Plan For Global EV Market
South Korean carmaker Kia Motors is planning to do with entry-level electric cars what its parent Hyundai did with IC engine vehicles for beginners—use India as the launch pad and global manufacturing hub.
The automobile manufacturer is developing an entry-level electric SUV in India targeting emerging markets. It was one of the first to leverage the government's production-linked incentive scheme for green vehicles.
In the parent's tracks: It's a strategy Hyundai had tried with the i10 in 2007. It was the first global launch of a vehicle by a foreign manufacturer in India. It followed it up with the Grand i10 and later the compact SUV, Venue.
Kia's move comes at a time when US automakers such as GM and Ford have quit India and other foreign carmakers are rejigging their portfolios. Hatchbacks, for instance, are on their way out.
A MESSAGE FROM OUR PARTNER
Say Hello To SIPs In Crypto Mutual Funds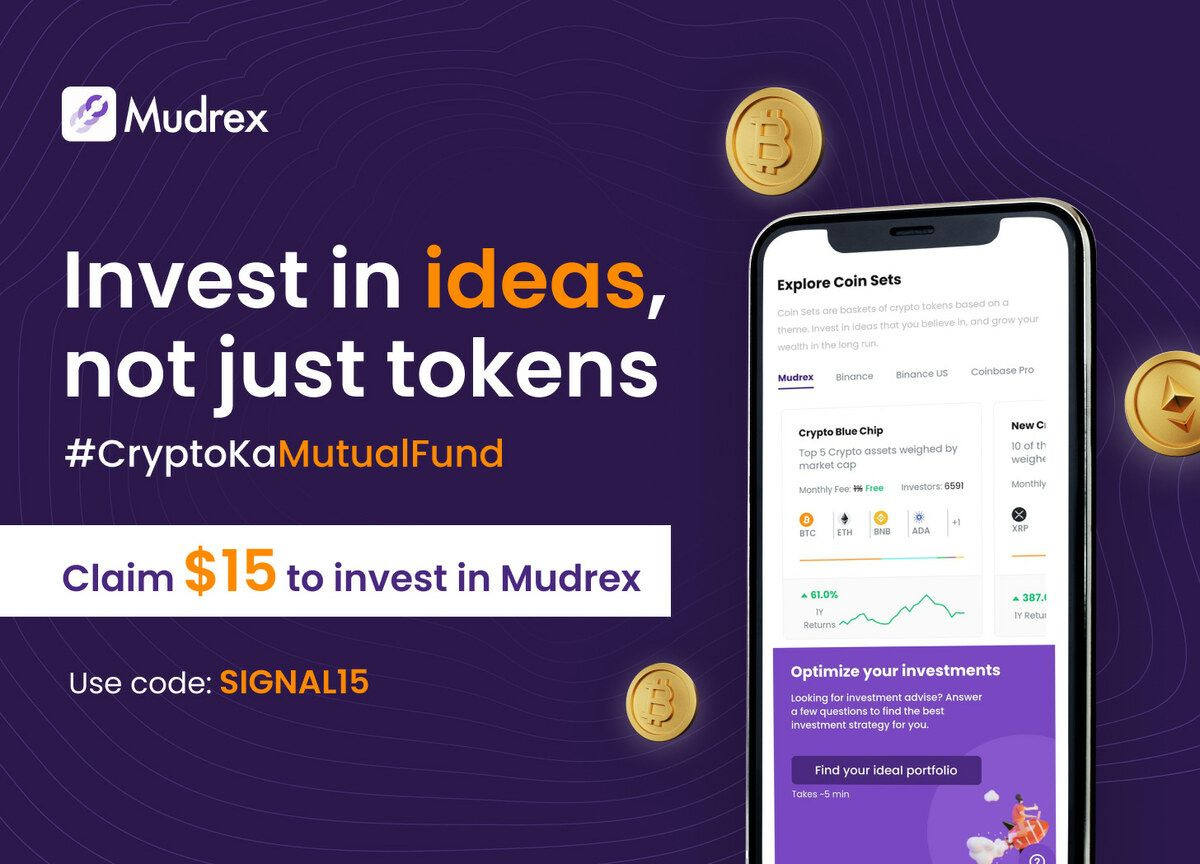 What if you could trade in the world's fastest-growing asset class without worrying about monthly fees, manual trading, and volatility? And what if you could do it regularly?
That 'if' is now a certainty with Mudrex Coin Sets. Mudrex's crypto baskets across portfolios- such as Crypto Blue Chip, DeFi 10, and Web 3.0, to name a few- ensure that your investments aren't lumped in one place. Think SIPs, but for crypto.
Mudrex is democratising crypto trading. With just $10, you can schedule your Coin Set investment frequency. Want to invest daily or every few months? No problem. You can even start, pause, or withdraw your investment any time. No wonder over 250,000 people invest on Mudrex.
Mudrex is offering $15 of crypto to everyone who signs up through The Signal. Claim your $15 and start investing today!
Disclaimer: Crypto products and NFTs are unregulated and can be highly risky. There may be no regulatory recourse for any loss from such transactions.
CYBERSECURITY
Pegasus Goes To London
Pegasus, the Israeli spyware is in the news again. Unsurprisingly, for all the wrong reasons. This time, it has struck 10 Downing Street.
Say what? A report in The New Yorker revealed that the spyware strain owned by the Israeli company NSO Group was used to infiltrate smartphones belonging to officials in British Prime Minister Boris Johnson's office and the UK's foreign ministry.
Citizen Lab, the Canadian watchdog behind the findings stated that the UK government was notified about Pegasus infections in 2020 and 2021. The report goes on to state that the spyware is still being used on activists and officials.
Whodunnit: Currently, the fingers and whispers point at the UAE government. The report also alleges India had a role to play. India's Supreme Court has ordered a probe into Pegasus.
Pan-Europe: Over 60 pro-independence politicians in Catalonia were targeted using the spyware, allegedly by the Spanish government, between 2017 and 2020. This coincides with the Catalan independence movement being at its peak.
ECONOMY
There Are Demons In The Economy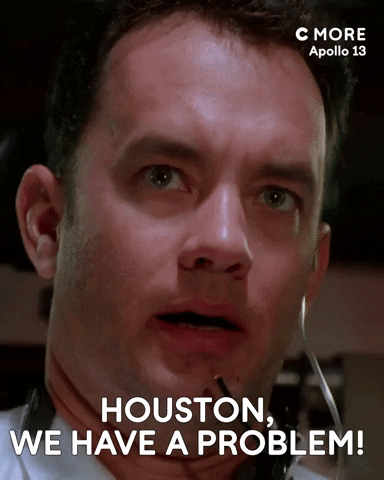 Packed pubs and record exports might lull you into imagining a revival but the Indian economy is skirting a precipice and missteps could be costly.
The 30k ft view: The IMF has cut India's growth forecast for FY23 from 9% to 8.2% and expects global economy to grow at 3.6%, slower than the earlier expected 4.2%. World Bank chief economist Carmen Reinhart says the global economy is passing through "exceptional uncertainty".
Headwinds: Wholesale prices in India rose at 14.55% in March, double the rate from a year ago. The RBI used a sleight of hand to quietly raise interest rates. Lenders were waiting for the hint. As of Tuesday, foreign investors had sold equities worth over $15 billion this year.
The Signal
Portfolio investors have turned bearish, at least for the time being. That even top companies such as Infosys and HDFC Bank are finding it hard to meet expectations shows how tough the local and global business environments have become.
Widening trade and current account deficits are heightening risks, the RBI pointed out in its state of the economy report. Perhaps that is why despite the hazard of international censure, India is expanding trade with Russia. Every penny matters. The state of economy report is not prepared overnight. That means the signs were evident much earlier. But, as was evident with the interest rate jugglery, the central bank is wary of how its policy communication is viewed in New Delhi. It tip-toed around before surreptitiously tweaking policy.
🎧 The World Bank has anticipated a gloomy global outlook with growing fears of a recession. The Russia-Ukraine war is a major factor.
CITIZENSHIP
The UAE Is Doling Out Golden Visas
Finally, you don't have to be filmstar Ranveer Singh or businessman M.A. Yusuff Ali to be handed a golden visa. The UAE has formalised residence permits in a bid to attract talent.
The lowdown: Come September, investors, entrepreneurs, exceptional talents, scientists and professionals, outstanding students and graduates, humanitarian pioneers and frontline workers can sign up for the golden visa. These 10-year residency holders can also sponsor their immediate family and home staff.
Step up: There's also the five-year residency scheme that comes with a flexible grace period that lets the visa owners stay in the country for up to six months. Professionals, investors and entrepreneurs can also get in line. Freelancers and self-employed individuals can sign up for a five-year residency without requiring a sponsor.
Pivot to Dubai: Little wonder then that Indian web3 founders are ditching Koramangala for Jumeirah.
STREAMING
Netflix Turns To Cats For A Miracle
Netflix is betting that exploding cats will bring it luck after it lost subscribers for the first time in a decade.
Dream run ends: The streamer lost 200,000 subscribers in Q1 of 2022 and is set to lose another 2 million in the next quarter as competition heats up and markets saturate. A crackdown on password sharing is on the cards and it may launch an ad-supported streaming service. Netflix will also become cautious on production expenses. That is not good news for Indian movie makers.
Cat life: The streaming platform will launch a mobile game and TV franchise based on The Oatmeal's Matthew Inman's ridiculously popular card game Exploding Kittens was the third biggest Kickstarter of all time. The mobile game will go live in May. The animated TV series will stream only by 2023, with names like Tom Ellis and Lucy Liu associated with the project.
🎧 The popular card game Exploding Kittens has got Netflix to its yard. How will this help Netflix? Tune in.
FYI
Benched: Zilingo is looking to replace its currently suspended CEO Ankiti Bose for good after the company's fundraising plans drew questions about the firm's accounting practices.
Hiring alert: Apple has secured government clearance for a major expansion of its Indian manufacturing base, Foxconn, to cope with demand.
Buttering game: Elon Musk says if he gets to own Twitter, directors will not be paid to serve on the board of the company. Musk, the world's richest man, vowed to not draw a salary.
BGMI Webtoons: Krafton, the developer of BGMI, has collaborated with Indian online audiobook portal Pratilipi to announce the release of three webtoons based on the game.
Lockdown troubles: The Covid-19 lockdown in Shanghai is affecting the delivery of goods to the country with fleets of bulk cargo ships anchored in the sea waiting to be ushered into the city's port.
Buy out Flipkart has bought full-stack e-commerce enabler, ANS Commerce, to boost its e-commerce play in the market by investing in technology.
Getting bigger: Google-incubated fintech player Financepeer has raised around $38 million in a funding round led by QED Fund.
FWIW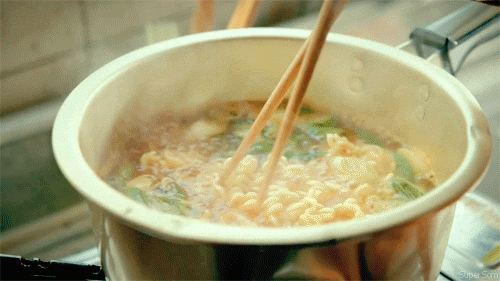 Pass the chopsticks, please: File this under Just Japan Things. Researchers want locals to cut down on salt rather than give up on soy sauce and miso. Hello, ramen. So, they've invented electric chopsticks that artificially create a salty flavour and, in turn, help cut down on daily sodium consumption.
Beam me up, Scotty: This one is right out of Star Trek. NASA beamed a doctor to the International Space Station as a hologram in real time. The US space agency used Microsoft's HoloLens for the holoporters and astronauts to interact in space. That's a big boost for Microsoft when rival Meta is struggling with legless avatars in Horizons.
Pregnant pause: The pregnant man emoji has finally come to the iPhone. But some users aren't happy that the company finally recognises trans men and non-binary folk. We say it was about time.
Want to advertise with us? We'd love to hear from you.
Write to us here for feedback on The Signal.