Discover more from The Signal
The Signal is a daily curated newsletter that helps you understand the latest developments in business, tech, finance, economy, and policy with sharp analysis and crisp insights thats fun to read arriving at 8AM daily in your inbox.
Over 81,000 subscribers
Edtech's feint
Also in today's edition: Just deserts for crypto? Grim outlook for emerging economies, Omicron ravages Europe, A twister called Wordle
Good Morning! Crocs is having an excellent year. Its sales are supposed to be 67% higher than last year and it finally has decided that it doesn't want to be ugly anymore. So, it's going to use some of its profits to buy a company called Heydude for over $2.5 billion. The hope is that it will boost its revenues and will have some better-looking footwear in its portfolio.
In the latest episode of The Signal Daily brought to you by Plum HQ, we discuss the government's nearly 36% stake in Vodafone Idea, India's third-largest mobile phone service operator which was on the ropes a few months ago. Tune in to understand what the deal is. And if you are an #avgeek ✈️, we've got something for you!
The Market Signal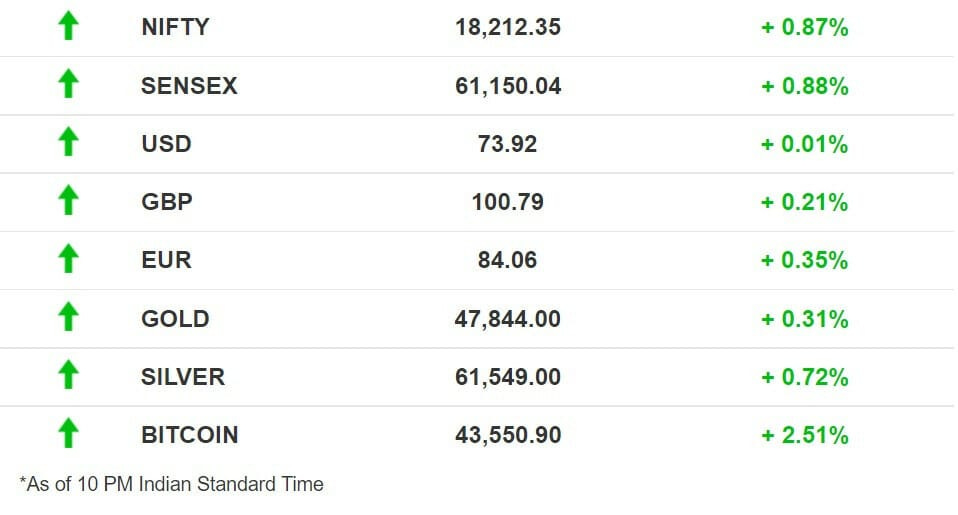 Stocks: Buoyed by robust corporate earnings and news that telecom companies have asked for a steep cut in 5G spectrum auction prices, Indian equities continued their upward march. Technical analysts are seeing more upside in the charts. 
Crypto Regulations On The Horizon
If last year Big Tech was in the regulatory cross-hairs, this year it is likely to be the turn of cryptocurrencies. Regulators are sharpening their weapons and the crypto industry is shoring up its defences with money and lobbying power.
Meanwhile, the International Monetary Fund has called for a global regulatory framework that can underpin the digital asset's adoption in different countries. Indian Prime Minister Narendra Modi had earlier pitched for coordinated crypto regulation.
Risk of the year: Crypto frauds could be the biggest risk individual investors face in 2022, says a survey. Crypto-based crimes already hit a record $14 billion in 2021.
Sued: Meanwhile, Kim Kardashian and Floyd Mayweather are being sued for allegedly misleading crypto promotions. In October 2021, an ad regulator had rapped Indian celebrities on the knuckles for endorsing crypto startups. We told you how Indian YouTube is adding to the hype. Except, very soon these influencers and advertisements won't be comparing cryptocurrencies with other "regulated assets."
It Only Takes A Minute
We'd love tangible feedback to improve the newsletter and provide better content. Tell us everything—the good, bad, and the ugly. Click here to take the survey.
Tracking The Third Wave
The WHO has warned that Omicron could infect half of Europe within the next two weeks. Germany reported the highest number of cases ever on Wednesday. Austria and Bulgaria are following the pattern.
The EU's drug watchdog observed that Omicron could signal the end of the pandemic phase. American scientist Anthony Fauci concurs. More than 30 South Korean officials tested positive after attending CES.
Home ground: India registered close to 2.5 lakh cases, the highest single-day increase ever. Cases in Delhi and Mumbai spiked.
Covid-19 is proving to be a menace across educational institutions. Cases in IIT-Madras and IIT-Hyderabad are spiraling. Former Punjab chief minister Amarinder Singh is afflicted with the virus.
Meanwhile, a study found that cannabis compounds halt the virus from entering human cells.
Welcome The Class Monitor
With the government hinting at possible regulations in India's growing edtech space, the otherwise uber-competitive companies in the sector are joining hands. Why? To draw up a self-regulatory code of conduct under the aegis of the Internet and Mobile Association of India, through a platform called the India EdTech Consortium.
Why now? Notwithstanding their acquisition sprees and hypergrowth during the pandemic, edtech companies have been facing flak for predatory marketing. Misleading advertisements, aggressive sales and exploitative business practices such as payment structures have made headlines—both on social media, and through investigative journalism. The government too is considering a common edtech policy in India.
The Signal
Self-regulation, in most cases, is an anticipatory alternative to the government laying down policy. This is not a new practice. It is also a means of a) buying time and b) getting a seat on the table, and having a say in the eventual regulations, if and when they're created.
This also comes in the backdrop of events last summer in China where the government cracked down on its biggest edtech companies due to high-stress education (such as post-school tutoring) and falling birth rates. Their Indian counterparts have followed the Chinese edtech trajectory, scouting around and hiring for public policy professionals. An Indian version, they fear, would be catastrophic for their stakeholders.
Better Keep Soup Kitchens Ready
Developing countries are in for some painful times, the World Bank has warned. It has said global growth in 2022 could be 4.1%, lower than its earlier estimate of 4.3% and a steep correction from 2021's 5.5%.
Multiple storms: The Omicron wave, inflation, rising debt and falling incomes are combining to widen inequalities within and between countries.
IMF too: The multilateral lender has warned that emerging markets should prepare for the Fed rate rise. It had earlier cautioned about rising debt levels in several small and island nations. The IMF added that many of those economies could collapse if lenders did not restructure loans.
Beleaguered Sri Lanka, although not part of the IMF list, has already asked its biggest creditor China to restructure loans worth $5 billion.
The Wordle Mania Marches On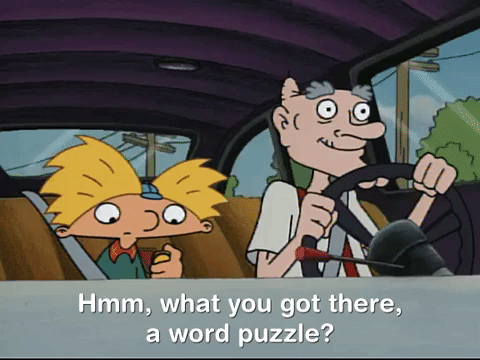 If you are on Twitter, and you haven't quite seen these on your TL, you aren't on Twitter perhaps. Even we threaded it last week. The start to the year has been about this curious word game—Wordle.
Guess what? With each passing day, the game has been growing steady. From 90 active players in November 2021, it grew to 300,000 at the start of 2022. Last weekend, 2 million users played Wordle daily.
Game of clones: But here's the interesting bit. The game doesn't have an app. So, a bunch of clones briefly appeared on the App Store, trying to profit off the craze. Soon, Apple acted.
Wordle has also spawned its spoof—Letterle. Oh, and now the craze has gone beyond English. If you're up for it, here's the Tamil version.
FYI
Prices rise again: India's retail inflation rose to 5.59% in December 2021, touching a five-month high. Factory output declined to 1.4% in November 2021, compared to 4% in October.
IT biggies: TCS reported a profit of ₹9,769 crore in the December quarter, up 12% y-o-y, hitting $25 billion in annual revenue. Infosys' profit jumped 12% too, to ₹5,809 crore. Wipro's profit was, however, flat at ₹2,969 crore.
Another fundraise: A cloud kitchen startup, Curefoods raised $62 million from existing investors, including Iron Pillar, Accel Partners and Binny Bansal. Esports platform Rooter raised $25 million in a Series A funding round.
Luxury EV: Mercedes-Benz India plans to launch another EV model and assemble it locally. The new S-Class sedan, the EQS is one of the ten models to launch in 2022.
Shrug off: Facebook will go on to face the antitrust lawsuit as the US judge rejected Facebook's request to dismiss the allegations.
Launchpad: Tata Digital has established Tata Fintech, a marketplace for financial services. Also in the works is a retail payment gateway.
Hooked: Smartphone users spent $170 billion on apps in 2021. The time spent on these apps was also up by 30% from 2019.
FWIW
Second-hand reservation: People have now taken to Reddit to sell their pre-paid non-refundable reservations at some of the fine-dining restaurants in New York. As Covid-19 cases rise, diners are listing their reservations worth up to $1,500 on the subreddit–r/FoodNYC. Frequent cancellations of reservations have compelled many restaurants to impose a no-refund policy.
#nowwatching: Anime content is gathering a lot of attention. In fact, it is one of the fastest-growing content genres. Of course, Hollywood is keeping track and making deals. So, there's Star Wars: Visions, and Scott Pilgrim among others in the works.
Your dog gets you: A new study says so. When neuroethologist Laura Cuaya migrated to Hungary from Mexico, she was curious to find out if her border collie could differentiate garble from language. Turns out, he could.
Want to advertise with us? We'd love to hear from you.
Write to us here for feedback on The Signal.