Discover more from The Signal
The Signal is a daily curated newsletter that helps you understand the latest developments in business, tech, finance, economy, and policy with sharp analysis and crisp insights thats fun to read arriving at 8AM daily in your inbox.
Over 81,000 subscribers
Elon pulls out
Also in today's edition: NSE scam gets murkier; Rishi Sunak for PM? Adani joins 5G race; Google may split its ad tech biz
Good morning! If you're looking to head to Bhutan anytime soon, we've got some news for you. Good, bad, but mostly good. In September, the Himalayan kingdom will reopen its doors to international tourists after two years. Now, tourism is big for Bhutan, and it wants to make up for lost time. Not bad. But here comes the catch: It wants to charge $200 per tourist per night. Steep. There will be no change in fee for Indian travellers, though. Small joys, they say.  
The Market Signal*
Stocks: Benchmark indices climbed for the third straight day. Brent crude slipping below $100 spelt good news for domestic indices. Corporate earnings reports will start trickling in the US later in the week. The US consumer price index for June will release on Wednesday.
Early Asia: The Nikkei 225 rose 1.46% in morning trade. The SGX Nifty was down 0.52%. The Hang Seng Index lingered in the red at 7.30 am India time.
TELECOM
Adani Vs Ambani Heads To The 5G Auction Table
The competition between Gautam Adani and Mukesh Ambani could soon enter telecom. They won't be facing off in the market just yet. The Ahmedabad-headquartered Adani Group confirmed its participation in the upcoming 5G spectrum auctions.
In private: The ports-to-energy conglomerate is looking to add a 5G layer via captive private networks for its in-house businesses. This could potentially help its data center ambitions, while also fuelling its own digital platforms ("superapp").
Skim the cream: A new government policy, which was vehemently opposed by established players, allows the setting up of private networks. It could give Adani a key entry point into 5G enterprise services, a cash cow for established companies. The option to acquire or collaborate with an existing consumer mobility player remains. But that's for another day.
MARKET
Scribe Adds To Fresh Twist In NSE Scam
The NSE co-location saga has taken a new turn. The CBI suspects that a journalist helped former Mumbai police commissioner Sanjay Pandey get a contract for illegal snooping. 
Wait, what? The investigating agency has reportedly found evidence of the hack from the premises of iSec Services, a firm linked to Pandey. The evidence is said to include contracts, payment receipts, voice samples and original transcripts of recordings, and servers along with two laptops. 
Backdrop: Earlier this week, the CBI registered a fresh FIR against former NSE chief, Chitra Ramakrishna, Ravi Narain and Pandey—for allegedly tapping phones of NSE employees between 2009 and 2017. A peculiar coincidence? This is the same period during which the co-location swindle took place—where stockbroking companies bagged preferential access to the NSE server and its data. 
SOCIAL MEDIA
Musk Throws In The Towel
Elon Musk has stopped chasing Twitter. Musk backed out of his $44 billion pursuit to buy and take the micro-blogging site private. The Tesla CEO has also accused the latter of making "false and misleading representations" on user data, specifically around the calculation of spam and fake accounts on the platform.
Not pleased: Twitter employees, understandably, are not too happy, given how this saga has played out thus far. Parag Agrawal, the Twitter CEO, is said to be "willing to go to war to make this deal happen," even as the company clamps down to block employee chatter.
Who's happy? Tesla shareholders and "free speech" warrior Donald Trump, who called Musk a "bullshit artist" at a rally. 
See you in court: A potentially long, drawn-out legal battle.
The Signal
Twitter might likely sue Musk in Delaware's Court of Chancery (the US' foremost business disputes court) to enforce the deal's consummation. Twitter, the target company, likely has the edge here, with the onus on Musk, the acquirer to prove that the spam/bots issue amounts to a "material adverse event", and therefore allow Musk to walk away. This is a rare event in the court's history. Or Musk could be attempting a repeat of Louis Vuitton's takeover of Tiffany for a cut price.
What do we know for sure? To quote Bloomberg's Matt Levine, "It's all going to be pretty awful and stupid."
🎧 After all that talk, Elon Musk terminated his $44 billion Twitter deal. What happened?
GEOPOLITICS
Two Resignations And A Funeral
It was one of the most tumultuous weeks in recent history; British prime minister Boris Johnson was forced to resign, former Japanese prime minister Shinzo Abe was assassinated, and Sri Lankan president Gotabaya Rajapaksa was chased out of his home and office by angry citizens.
Japan: Abe was the founding architect of the security grouping Quad, comprising the US, Japan, India, and Australia. He was also credited with 'Abenomics', policies aimed at pulling Japan out of two-decades-long slump.
The UK: Former British finance minister Rishi Sunak wants to move into 10 Downing Street after PM Johnson surrendered to pressure from mass resignations from his cabinet and administration. The next administration will have to immediately deal with an economic crisis that has led to an unprecedented rise in the cost of living.
Sri Lanka: The island nation has no money to pay its bills. Gotabaya Rajapaksa is expected to quit on Wednesday even as the economy faces total devastation. Speaker Mahinda Yapa Abeywardena would become an interim President should current Prime Minister Ranil Wickremesinghe also resign (as he's offered to). 
🎧 Uncertainty rules Sri Lanka after protestors stormed the president's official residence. Find out what's happening.
TECHNOLOGY
Google Is Offering To Break Itself Up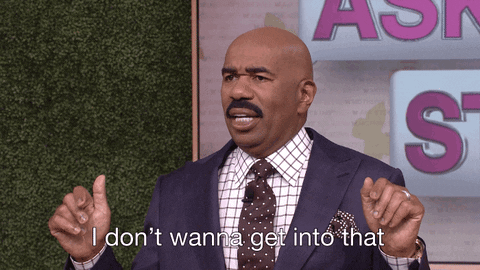 Google parent Alphabet wants to avoid a US antitrust lawsuit so bad that it is even considering splitting its ad tech business, albeit under the Alphabet umbrella. 
Why tho? The US Department of Justice has long had its eyes on Google. Although the company is known for search, its ad business brings in some serious money. Of the $68 billion it earned in revenues last quarter, it collected a whopping $54.66 billion from advertising alone. 
It is unclear if the DoJ will be pacified since it is looking for "deep structural changes'' because Google is both a "broker and auctioneer" of ads. This 2019 Wall Street Journal investigation illustrates just that.
Proceed with caution: Google is facing another lawsuit in Texas for monopolising the online ad market. Google is also receiving grief from EU regulators. In response, it has offered to allow rivals to place ads on YouTube to skip a fine. 
FYI
Fined: China's State Administration for Market Regulation imposed fines on big tech companies such as Alibaba and Tencent for failing to comply with disclosure requirements, as part of antitrust rules.
Fresh innings: Ashneer Grover, the former managing director and cofounder of BharatPe, has set up a new company called Third Unicorn along with his wife Madhuri Jain. The couple had controversial exits from BharatPe.
Not so Prime: The number of Amazon Prime members in the US has seemingly remained flat after a $20 price hike in February. Streaming rival Netflix, however, is asserting itself as the "global champion" amid the loss of subscribers.
Scrutiny: The US Congress is probing period-tracker app developers such as Flo Health, Glow, BioWink (Clue) over data privacy concerns in the light of the Roe v Wade decision.
Grounding issues: After pilots and cabin crew, Indigo's workforce woes continued with its aircraft maintenance technicians going on mass leave in Hyderabad and Delhi to protest "alleged poor increments".
Not another one: Just as the city emerged from a strict lockdown, a new Omicron sub-variant (BA.5.2.1) was discovered in Shanghai. Cases have risen to the highest levels since May. 
FWIW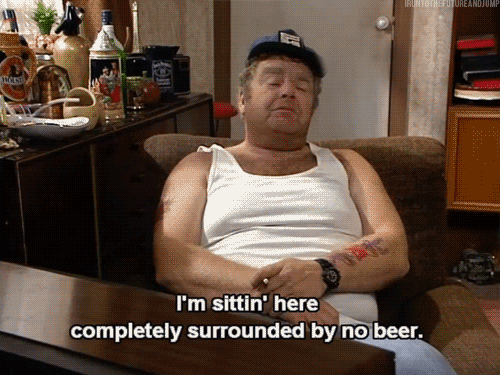 Off the menu: Russia's McDonald's replacement, Tasty and that's it, is out of fries. The brand blames it on a poor potato harvest. Russia's ministry of agriculture denies such claims.
No-go? What's football without a pint of beer? As things stand, alcohol will be served before and after games at the 2022 Fifa World Cup in Qatar. There's no final decision on drinking in the stadium. For now, it is a wait-and-watch game. Something football fans are familiar with. 
Second chance: £191 million from EuroMillions draw is up for grabs again. The bumper jackpot hit its cap after nobody matched all seven numbers on Friday. The top prize remains the same, making it the biggest EuroMillions prize of all time.
Want to advertise with us? We'd love to hear from you.
Write to us here for feedback on The Signal.