Discover more from The Signal
The Signal is a daily curated newsletter that helps you understand the latest developments in business, tech, finance, economy, and policy with sharp analysis and crisp insights thats fun to read arriving at 8AM daily in your inbox.
Over 81,000 subscribers
'Eternal' Zomato
Also in today's edition: TikTok Music to compete with Spotify; TV's redemption arc; Deutsche Bank's left red in the face; Food inflation is here to stay
Good morning! A potential merger between Penguin Random House and Simon & Schuster—which could reduce the "Big Five" publishers to four—has drawn the Biden administration's attention. Even Stephen King will back the government in the antitrust trial, which began Monday. The US government believes it could spawn a monopsony. Will the court concur?
🎧 India's winging it at the ongoing Commonwealth Games.
If you enjoy reading us, why not give us a follow at @thesignaldotco on Twitter and Instagram.
The Market Signal*
Stocks: August started on a positive note as benchmark indices continued the forward march. Investors are also hoping that the US Federal Reserve will scale down its aggressive rate hike. ITC's consolidated net profit rose 34% to ₹4,390 crore.
Early Asia: The SGX Nifty slipped into negative territory (-0.33%) at 7.30 am India time. The Hang Seng (-2.31%) and Nikkei 225 (-1.33%) slumped.
FOOD TECH
Zomato Becomes 'Eternal'
Zomato, often cited as the bellwether for new age digital businesses, reported a 67% growth in revenue for the June quarter. It still lost ₹186 crore although it was much less than the ₹360 crore in the same period of the previous year.
New look: Zomato is also restructuring to loosely resemble a conglomerate with a holding company. Each business—Zomato, Blinkit, Hyperpure, Feeding India—will be run by a chief executive overseen by CEO Deepinder Goyal who is calling the restructured entity 'Eternal'.
Will the lofty name help its stock price? A week ago it hit a record low of ₹40.60, a price at which Stern School of Business professor Aswath Damodaran had valued it ahead of its IPO. Updating last week, Damodaran valued the share at ₹35, citing shrinking margins and calling out the company's "lip service to contribution margins and adjusted EBITDA". That is less than half its IPO price.
STREAMING
TikTok Goes Back To Its Roots
Turns out TikTok wants to be the next Spotify. The company has applied for a TikTok Music trademark. After all, music is money; even Facebook and Snapchat are all in on it.
Press play: According to the filing, TikTok Music will allow users to play, download and purchase songs. It'll also support audio and video livestreaming.
A music streaming platform wouldn't be alien territory for TikTok. Its Chinese parent ByteDance operates music streaming app Resso in India, Brazil, and Indonesia, and Qishui Yinyue in China. TikTok's own roots go back to Bytedance's purchase of Musical.ly.
New frontiers?: The pivot is a natural extension for TikTok, given how viral songs on the platform garner eyeballs for artists. Ask TikTok OG Lil Nas X. About 175 trending songs on TikTok debuted on the Billboard Hot 100 last year.
MEDIA
The Idiot Box Isn't So Idiotic After All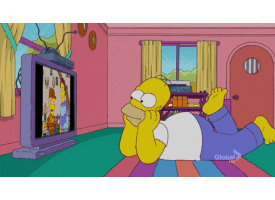 TV isn't dead, it's just moving houses. Analysis of 2021 media consumption data obtained from Lodestar Universal shows that TV content not only accounts for half of all content consumed in India, but makes up 45% of all media revenues. At 878 million Indians, TV's monthly reach is almost double that of digital.
To be clear: The reach of paid cable declined from 100 million homes in 2018 to 70 million homes in 2021, but the migration of content to OTT platforms (including free services such as MXPlayer and YouTube) means that some TV viewership simply moved online, or to free-to-air services such as DD Freedish. The reach of DD Freedish—whose 167-channel package includes Dangal, which broadcasts reruns of older shows—doubled from 25 million to 50 million in the last three years.
Five of India's top 10 general entertainment channels (GECs) are non-Hindi, with Sun TV (Tamil) leading the pack.
The Signal
This corroborates the findings of the National Family Health Survey 2019-2021, which established that TV remains India's most popular medium.
But Lodestar's figures include a caveat that may unsettle Disney, which just paid ₹23,000 crore for the broadcast rights of the next IPL: while viewership for GEC content is steady, sports viewership is a (dwindling) drop in the TV bucket.
All in all, this explains why SonyLIV and Zee5 hold on steadfastly to TV originals (Anupamaa, Kumkum Bhagya), and why Koffee With Karan's migration to Disney+ Hotstar has reportedly been a resounding success for the platform.
🎧 The TV is still a dominant force in India.
TAX FRAUD
Suits Hide Cheap Tricks Up The Sleeve
A large group of senior bank officials at Deutsche Bank ran an organised tax evasion scheme that helped its wealthy clients evade billions in taxes in Europe, an internal bank investigation revealed.
Wider net: A broader public probe into entrenched tax evasion hit pay dirt when investigators picked up a senior Fortis Bank official recently. It could ensnare over 1,500 people in different institutions, including Barclays, Macquarie and UniCredit's HypoVereinsbank.
The scheme, known as "cum ex", involves structured share transactions designed to reap and then fraudulently claim refunds on dividends. Germany alone paid back Euro 3.9 billion on fake tax refund claims between 2001 and 2011. Deutsche Bank even invested in a fund specialising in such trades and also claimed tax refunds for itself using the same device.
FOOD SECURITY
Prepare For More Shocks In 2023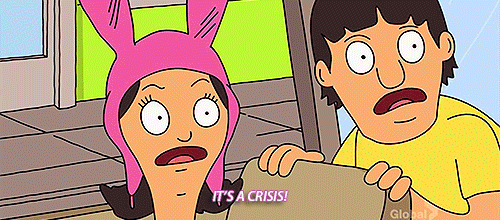 A Russia-Ukraine deal to resume grain shipments may have spurred optimism but only momentarily. The food crisis is far from over and will likely worsen in 2023.
Hurdles: The Russia-Ukraine war merely added to supply chain disruptions and droughts in key regions that were already fuelling food prices. Transporting food from a conflict zone is tricky even with a deal in place.
Bearing the brunt: Economies such as Sri Lanka, Turkey and Lebanon, which are suffering from hyperinflation, have been hit the hardest. Prices in Sri Lanka rose more than 60% last month. July inflation in Pakistan surged to a 14-year high of 24.93%. Food prices shot up 28.77%. Most of The US is not faring any better.
Rice too?: Many countries had started panic-importing rice from India, which has resulted in local prices of the staple shooting up by 30% since June.
FYI
Plump exchequer: India's mega 5G spectrum auction concluded on Monday, with the government earning over ₹1.5 lakh crore ($19 billion) in revenue.
Glitch: Sony has slashed its profit outlook as its PlayStation business struggles to retain numbers that peaked during the pandemic.
Sell to buy: FC Barcelona sold a part of its production hub to blockchain-based sports entertainment company Socios.com for $102 million. Read more: Broke Barça Is Spending Wild.
Raising the bar: Air India is extending its retirement age of pilots from 58 years to 65 years.
Pop and fizz: PepsiCo has acquired a stake worth $550 million in energy drinks brand Celsius.
There will be blood: Al Qaeda leader and key 9/11 plotter, Ayman al Zawahiri, was killed in a drone strike in Afghanistan.
FWIW
Sweet tooth: Eat candies and get paid for it. Who wouldn't love that job, right? Canada-based Candy Funhouse is going to pay $100,000 a year for tasting around 3,500 candies every month. You just need to be above five years of age. Bonus: dental coverage, obviously.
Who's the billionaire?: A lucky person from Illinois won the Mega Millions lottery jackpot of $1.337 billion after spending just $2 on the ticket. The jackpot was initially $1.28 billion, but shot up overnight. However, the mystery winner is yet to claim the reward.
Topping off: Here's one for people who think pineapple on pizza is a dealbreaker. Pickle pizza is the hot new topic of conversation (and debate). Fans agree that it is a far cry from the traditional carb go-to, but pickles are sharing real estate space with iceberg lettuce, white onion, and Thousand Island dressing.
Enjoy The Signal? Consider forwarding it to a friend, colleague, classmate or whoever you think might be interested. They can sign up here.
Want to advertise with us? We'd love to hear from you.
Write to us here for feedback on The Signal.