Discover more from The Signal
The Signal is a daily curated newsletter that helps you understand the latest developments in business, tech, finance, economy, and policy with sharp analysis and crisp insights thats fun to read arriving at 8AM daily in your inbox.
Over 81,000 subscribers
After F1, Netflix looks to ace tennis
The streaming giant is releasing a behind-the-scenes documentary series on tennis, modelled on the popular 'Formula One: Drive to Survive'.
Good evening,
Welcome to The Playbook, a weekly newsletter on the business of sports and gaming. A warm welcome to new subscribers who joined this week. If someone shared this newsletter with you, please hit the subscribe button below — it's free!
If you were hoping an underdog wins the Fifa World Cup, tough luck. Footballing powerhouses Argentina and France sent the neutrals' favourites Croatia and Morocco packing in the semifinals to set up a title showdown on Sunday.
However, a Lionel Messi vs Kylian Mbappe final is by no means a letdown.
A 35-year-old footballing god who has won everything possible in a glittering, two-decade-long career except a World Cup versus a 23-year-old generational talent who's looking to hoist the famous golden trophy for, incredibly, the second time. Both players will enter the final with five goals each in Qatar 2022, leading the Golden Boot tally.
But it's not just about Messi vs Mbappe.
Argentina are looking to win their first World Cup since 1986, while France are hoping to become the first team to defend the title since Pele's Brazil did it in 1962. Both countries have won the World Cup twice, which means the winner will be behind only Brazil (five), Italy and Germany (four each). Argentina might even have a bit of revenge on their minds, considering France knocked them out in the round of 16 four years ago en route to the title.
Honestly, I can't believe it's all ending this Sunday. No matter who wins the title, this World Cup has been unique in so many ways. I'm going to miss all the drama, if not the controversies.
Netflix, meanwhile, will soon be serving us with some tennis to make up for the void. Only, it won't be live.
The big take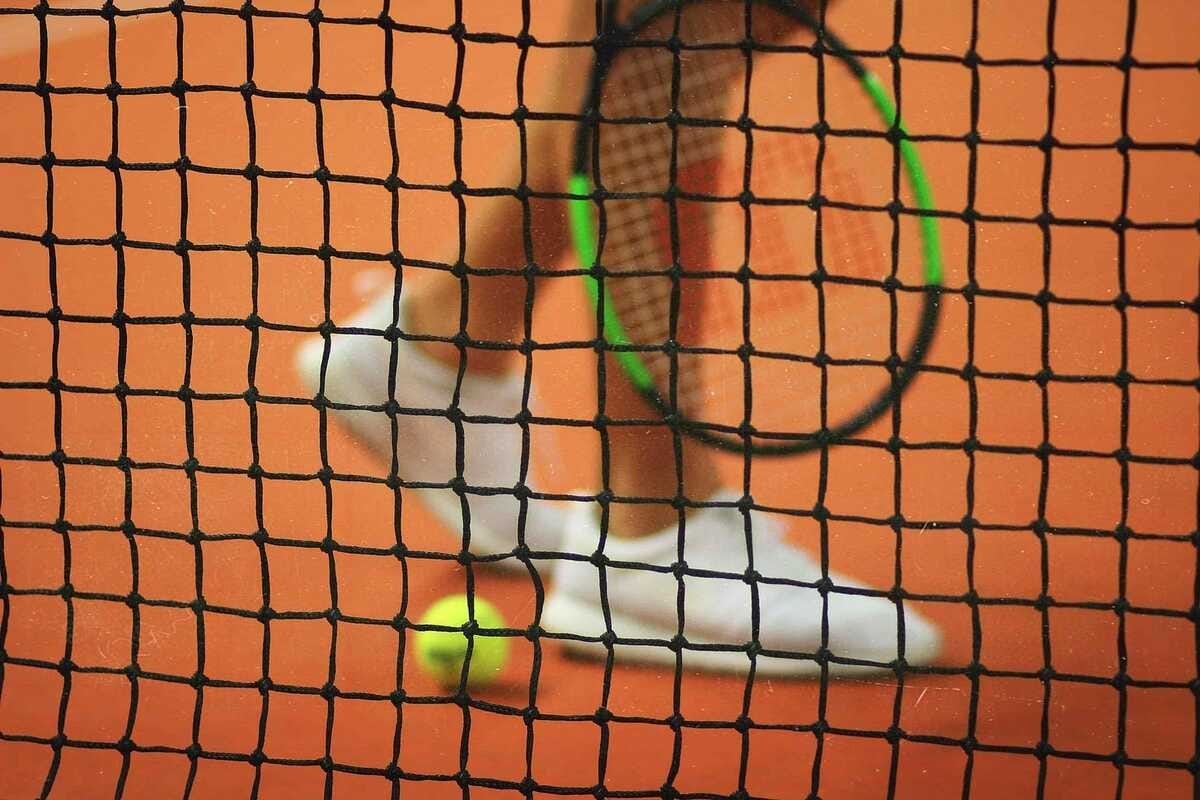 On Wednesday, Netflix released the teaser for Break Point, its new documentary series on tennis that's releasing on January 13, three days before the start of the 2023 Australian Open.
Break Point, according to its description, "follows a diverse group of tennis players on and off the court as they compete in gruelling slams with hopes of winning a final and even bigger dreams of becoming world number one. Break Point gets up close and personal with top players on the tennis circuit through an entire year travelling across the globe for all four Grand Slams and the ATP and WTA tours."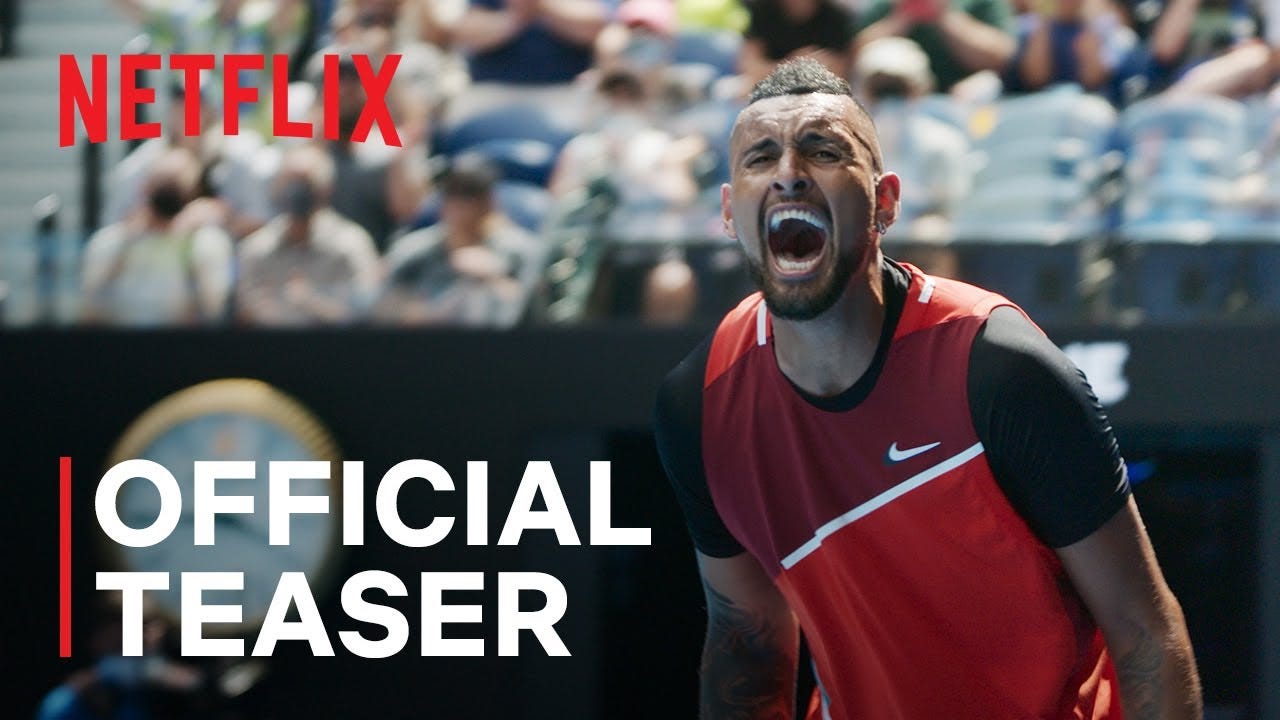 Break Point | Official Teaser | Netflix
If you've watched Netflix's acclaimed behind-the-scenes docu-series on Formula One, called Drive to Survive, I'm sure this rings a bell. Break Point, in fact, is produced by the same company, Box to Box Films, that made Drive to Survive. And that's no coincidence, since the show is widely credited with helping grow interest in F1, a largely European and elite sport, around the world. The fourth season of Drive to Survive, released in March, made it to Netflix's top-10 list in more than 50 countries. The series has been renewed for two more seasons.
Nowhere has the Drive to Survive effect been as prominent as the United States. Back in March 2019, when the first season was released, F1 used to get about 500,000 viewers per race in the country—a pittance compared with NASCAR (four million) and the Indy 500 (more than five million). The US used to host one F1 grand prix back then, but interest was dwindling.
Nearly four years on, things are completely different. ESPN's ratings have gone through the roof—the sports network broke the record for the largest American television audience for a live F1 race, with an average of 2.6 million viewers watching the Miami Grand Prix on its channel ABC, according to Forbes. ESPN's average audience per race this year was around 1.2 million, up from 949,000 in 2021.
More than 243,000 fans attended the Miami Grand Prix in July. And the United States Grand Prix in Austin, Texas, in October become the best attended race in its history, with 440,000 fans coming through the gates across four days at the Circuit of The Americas. The 2023 F1 season will have as many as three grands prix in the US, with Las Vegas joining the circus. And get this: the value of F1 broadcast rights in the US have gone up from $5 million per year in 2018 to $85 million, according to Sportico.
So, what's so great about Drive to Survive? If you ask me personally, I love the fact that it shines a light on the drivers, officials, and teams that don't usually get much airtime during the live coverage. Like Guenther Steiner, the team principal of Haas, which has failed to finish above eighth in the constructors championship for the last four seasons.
An extremely animated character with a habit of dropping F-bombs, Steiner stole the show in the first Drive to Survive season and became an instant fan favourite. In fact, the Italian has become such a cult figure in the last four years that he's coming out with a book called…wait for it…Surviving to Drive.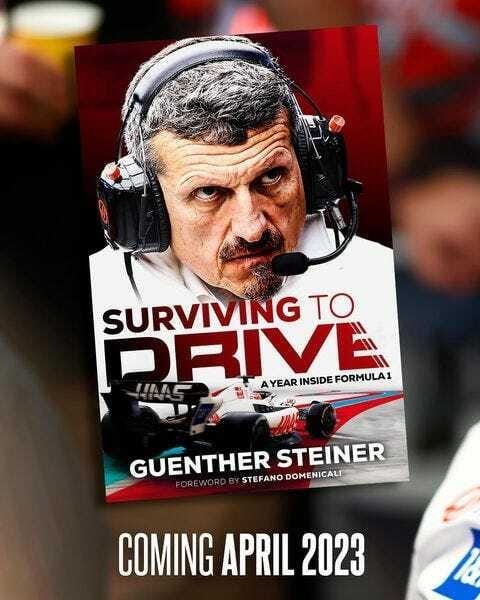 One of the reasons Box to Box Films had to focus on the rest of the pack in F1 was because two heavyweights, Mercedes and Ferrari, chose to sit out of the first season. They thought that having a documentary crew follow them around with cameras throughout the season would be a distraction in the championship fight. After the phenomenal success of the first season, though, both teams reversed their decision.
That's why I'm not too concerned about this:
Lucas Shaw

@Lucas_Shaw
Rafa Nadal, Novak Djokovic and Roger Federer are all absent from Netflix's forthcoming tennis series.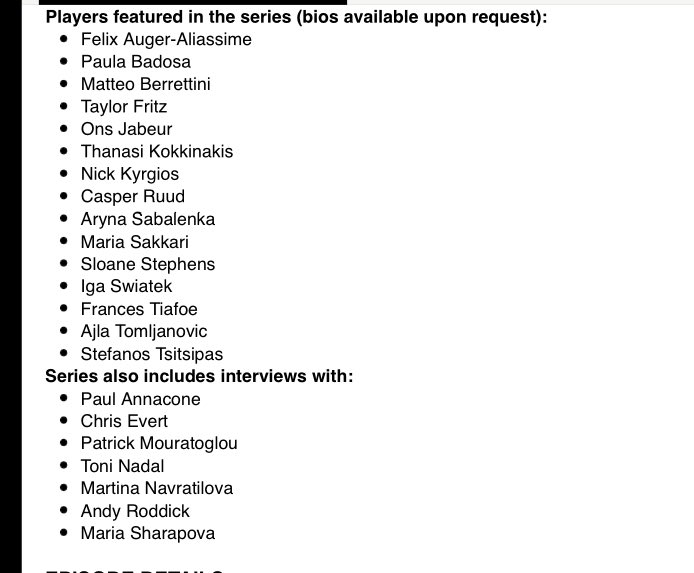 Dec 14, 2022
146 Likes   15 Retweets   38 Replies
If Break Point is anything like Drive to Survive, it won't need a Roger Federer or Serena Williams to carry it. In fact, I'd happily watch a documentary solely focused on Nick Kyrgios, who will be a major part of the first Break Point season.
However, I do hope that Netflix and Box to Box Films rein in some of the creative liberties that they've taken with Drive to Survive. The series has been criticised for manufacturing certain storylines and exaggerating rivalries. Two-time F1 champion Max Verstappen refused to be interviewed for the 2021 season of Drive to Survive because of this very reason.
Over the course of the four seasons, too, audio clips and reaction shots have occasionally been used misleadingly to help create a heightened narrative. In a Season 3 episode entitled "Man on Fire," Hamilton was shown responding to a competitor's near-fatal crash by saying, "It's a little scary, makes you feel vulnerable." It turned out that he was actually referring to catching Covid-19. Recently, Stefano Domenicali, the sport's chief executive, suggested that the show should reduce its efforts to amp up conflict. "In order to ignite the interest of a new audience, a tone was used in some ways focused on dramatizing the story," he said. "It's an opportunity, but I think it needs to be understood."
'Drive to Survive' Made Americans Fall in Love With Formula 1 | The New York Times
It'll be interesting to see how similar or different Break Point is compared with Drive to Survive. Executive producer James Gay-Rees told the Associated Press that the aim would be to keep the core audience—the tennis enthusiasts—happy but also at the same time "appeal to people who've got no interest in tennis at all". He added that the characters and the way a tennis season is structured give "an entirely different feel" to Break Point. The show will showcase "the physicality, the mental side, the rivalries, the pain" seen in tennis.
What's interesting is how Netflix is making the behind-the-scenes sports documentary series its forte. The streaming giant is also creating similar shows around the Tour de France (cycling) and the PGA Tour (golf). But unlike its competitors such as Amazon, Apple, and Disney, Netflix has so far avoided dipping its toes in the live sports pool.
Netflix co-CEO Ted Sarandos recently characterised live sports as "dramatically expensive" and a "loss leader" at an event. "We're not anti-sports, we're just pro-profit," he said, adding that he believes Netflix "can get twice as big without [live] sports".
If Netflix delivers another hit with Break Point, it'll be well on its way to proving this point.
⚡️Quick Singles
🏏💰 Indian cricketer Shikhar Dhawan has announced that he's launching a new $75 million sports tech fund, called Da One Global Ventures. It will cover areas such as sports technology, esports, gaming, and web3. The firm will also incubate a sports-tech accelerator and an esports venture studio, according to a press release. Dhawan is the second Indian cricketer to launch such a fund, after Yuvraj Singh's YouWeCan Ventures.
🏈🏏🌎 The global value of sports media rights currently stands at $55 billion, according to SportBusiness' recently published Global Media Report. The value will stay more or less flat next year but will go past $60 billion in 2024 thanks to new, high-profile deals in the National Football League (NFL), the Indian Premier League (IPL), and the Paris 2024 Olympics.
📱🏏🎥 Viacom18 could bring its various digital streaming platforms under one super app, according to The Economic Times. This includes apps like JioCinema, which is showing the Fifa World Cup, and Voot, which currently has all its other sports properties.
🇺🇸🔴⚫️ American businessman Bill Foley's company Black Knight Football Club has bought Bournemouth Football Club, in a deal reportedly worth more than £100 million ($122 million). Hollywood actor Michael B. Jordan will be a minority shareholder. Foley owns American ice hockey team Vegas Golden Knights. More than half of the Premier League clubs now have majority of minority American shareholders.
AFC Bournemouth 🍒

@afcbournemouth
Welcome to #afcb, @michaelb4jordan ❤️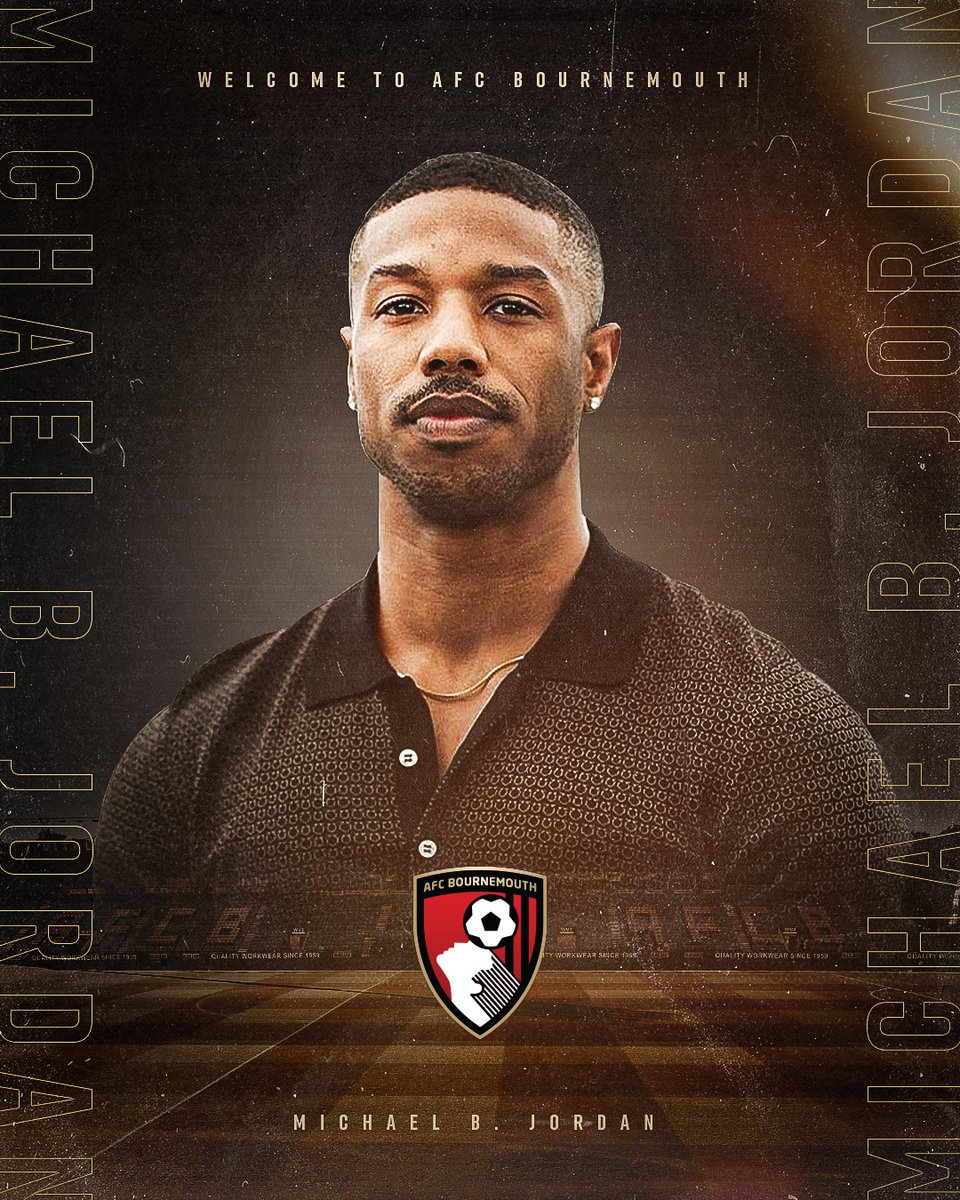 Dec 13, 2022
140K Likes   7.62K Retweets   954 Replies
🏊🤽 The Fédération Internationale de Natation (FINA)—the International Swimming Federation in English—is rebranding itself as World Aquatics, ahead of the Paris 2024 Olympics. World Aquatics says the new brand is more inclusive of events such as diving, water polo, and artistic swimming, which it also governs. The rebranding follows similar decisions in recent years by the International Association of Athletics Federations (IAAF), which became World Athletics; the Fédération Internationale des Sociétés d'Aviron, which became World Rowing; and the International Rugby Board, which became World Rugby.
🎾🇦🇺 Sony Pictures Networks India has renewed its broadcast rights deal with Tennis Australia for the Australian Open for another three years. The new deal is worth $5 million-$6 million, according to The Economic Times. Sony Sports has been the official broadcaster of the Australian Open in the Indian subcontinent for nine years. The company said the 2022 Australian Open garnered nearly 23 million viewers.
⚽️🇮🇳 The All India Football Federation (AIFF) is reportedly planning a complete revamp of its work culture and formulating a 25-year roadmap that aims to make the national team one of the best in Asia. The roadmap will not explicitly state that India should qualify for the Fifa World Cup in another X years. "The new set of office bearers does not want to portray World Cup qualification as be-all and end-all goal. The thought process is if you are among the best in Asia, then you will be playing in the World Cup," a source privy to the developments told PTI.
🎮 Amazon's fledgling gaming division has teamed up with Lara Croft. The tech giant has announced a new deal with game developer Crystal Dynamics to publish the next Tomb Raider game, which will be "a single-player, narrative-driven adventure that continues Lara Croft's story". Crystal Dynamics will handle development, with Amazon "providing full support and publishing the game globally."
📖 Weekend Reads
🤼🇮🇳 Did you know that kabaddi has a weight limit? And that players have to take drastic measures, like reducing their food intake and even avoiding water, to drop weight and make the cut-off? "At nights, I switch off the air conditioning, wear a thick sweatshirt and sleep under a heavy blanket to try and sweat it out," Surender Gill, a 6'2" Indian raider told Scroll.in. Check out Shahid Judge's piece here.
⚽️🇶🇦 Qatari broadcaster beIN Sports has devoted six channels to the Fifa World Cup, including two that are Arabic only. It has hired a host of retired players as pundits, such as John Terry, Peter Scmeichel, Kaka, and Ruud Gullit. It has also hired a bunch of interpreters who have to translate every word of Arabic into English in the ears of the pundits before flicking a switch in their minds and immediately rendering their reactions, delivered in English, back into Arabic. The toughest assignments go to one man. Check out Tariq Panja's profile of Lassaad Tounakti, a 52-year-old Tunisian with a gift for languages, in The New York Times.
📺 The Watchlist
⚽️🏆 The Fifa World Cup 2022 concludes this weekend after a month of madness.
Croatia vs Morocco | Third-place playoff | Saturday at 8.30 pm IST
Argentina vs France | Final | Sunday at 8.30 pm IST
Both matches are live on Sports18 and JioCinema.
🏏🇧🇩🇮🇳 The first Test between Bangladesh and India is currently being played in Chittagong, with the visitors in a commanding position (at the time of publishing). The match is live on the Sony Sports Network and SonyLIV.
🤼🇮🇳 Jaipur Pink Panthers take on Puneri Paltan in the final of the ninth season of the Pro Kabaddi League on Saturday at 8 pm IST. Live on Star Sports and Disney+ Hotstar.
👀 ICYMI
🐈🏴󠁧󠁢󠁥󠁮󠁧󠁿 Football may not be going home, but Dave the cat is.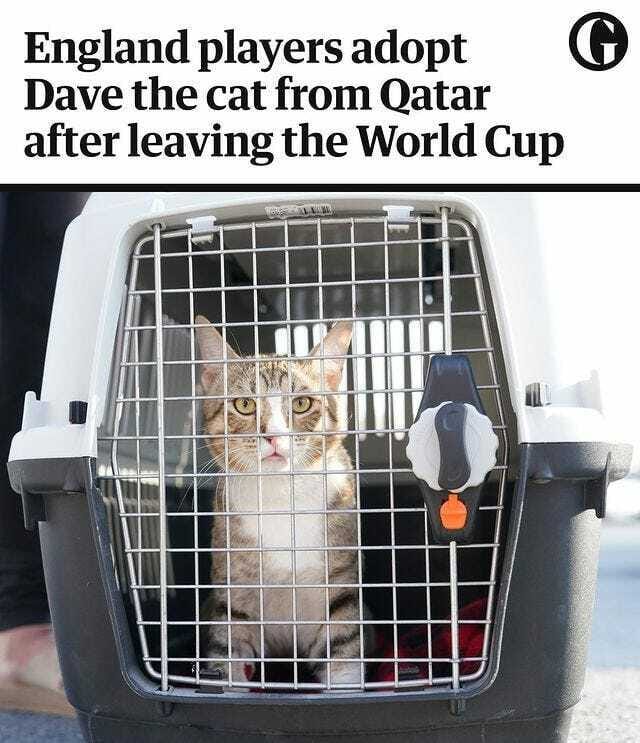 🐐🇦🇷 Also, check out this angle of Lionel Messi's incredible assist for Argentina's third goal in their semifinal against Morocco:
Connor Kalopsis

@ConnorKalopsis
by far the best video i've ever taken #messi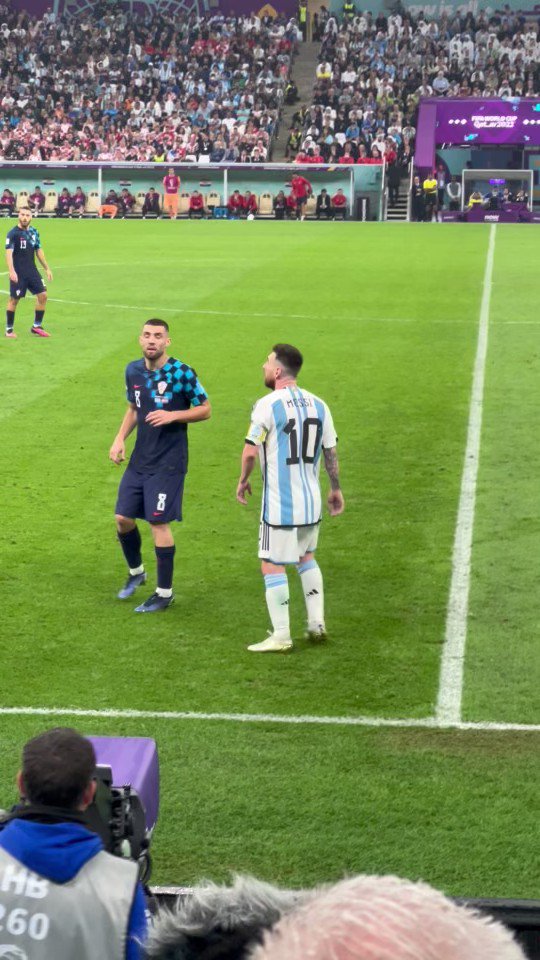 Dec 13, 2022
230K Likes   39.2K Retweets   1.95K Replies
That's all for this edition of The Playbook. Please reach out to me at jaideep@thesignal.co with any feedback (good, bad, or ugly), tips, and ideas.
See you again next Friday!
Best,Jaideep Vaidya