Discover more from The Signal
The Signal is a daily curated newsletter that helps you understand the latest developments in business, tech, finance, economy, and policy with sharp analysis and crisp insights thats fun to read arriving at 8AM daily in your inbox.
Over 81,000 subscribers
Facebook may have peaked
Also in today's edition: Coins vanish in Wormhole; Coffee is scalding hot; RBI's call; Data games
Good morning! In today's episode of Not The Onion, a historic bridge in Rotterdam, the Netherlands will be dismantled to make way for Amazon founder Jeff Bezos' 130-foot tall superyacht. Local politicians are unhappy that the national monument is being broken down to accommodate the world's richest man's request. We can't relate to these Rich People Problems either.
In the latest episode of The Signal Daily, we talk about the Beijing Winter Olympics 2022. China is putting up a machine-made show, to demonstrate its technological prowess. We dived deep into Meta's fourth-quarter earnings. And the numbers don't look so good.
The Market Signal*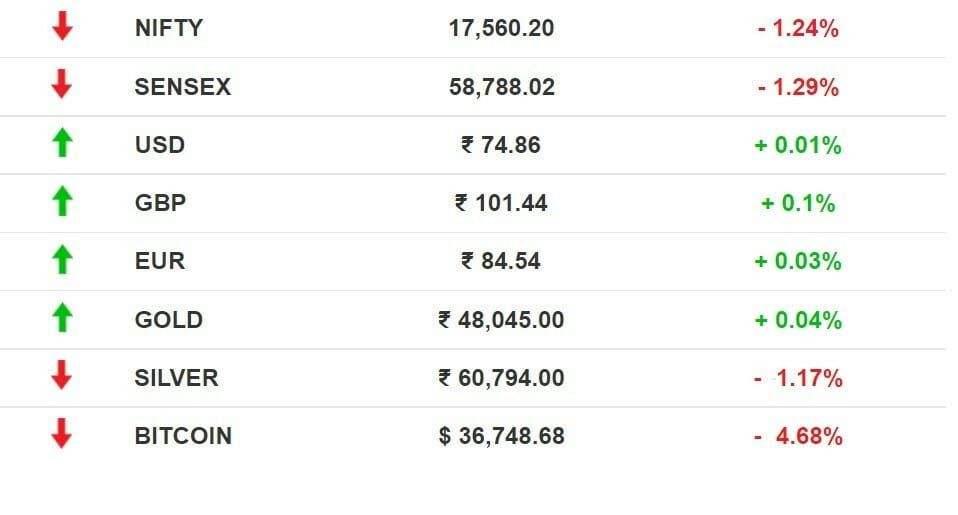 Stocks: The three-day forward march of benchmark indices ended on Thursday with IT and real estate stocks leading the slide. Most sectoral indices were in the red except for Nifty Auto. Tyre companies were punctured after the Competition Commission of India punished them for cartelisation.
DeFi's Can of Worm(Hole)s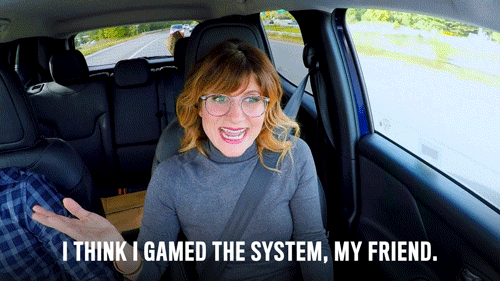 Hackers targeting Wormhole stole $320 million in cryptocurrency. Wormhole is a protocol that allows users to move crypto and NFTs between Solana and Ethereum blockchains. The hack is the worst attack on Solana and the largest exploit of a decentralised finance (DeFi) network after last year's $600 million Poly Network heist.
Rinse, repeat: Launched as the more affordable blockchain alternative to rival Ethereum, Solana has a history of multiple incidents such as network congestions and DDoS and bot attacks.
Shaky bridge: DeFi networks are under scrutiny as security becomes a long-overdue talking point. While communication bridges such as Wormhole are a good idea in principle—since they allow crypto holders to freely move assets between blockchain systems—they operate as grey zones between two secure blockchain systems.
vitalik.eth

@VitalikButerin
My argument for why the future will be *multi-chain*, but it will not be *cross-chain*: there are fundamental limits to the security of bridges that hop across multiple "zones of sovereignty". From old.reddit.com/r/ethereum/com…: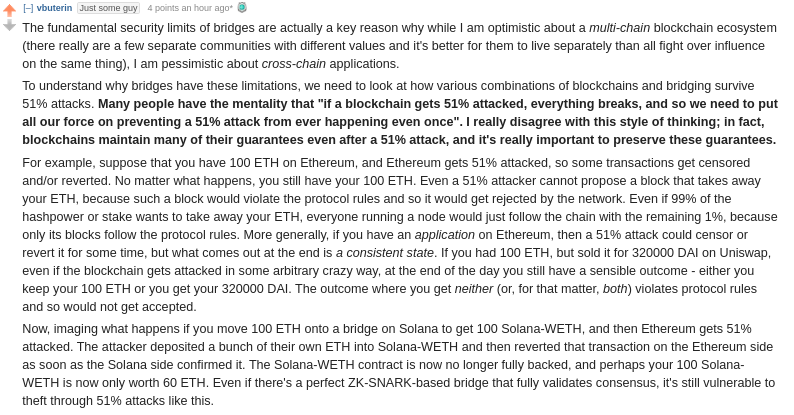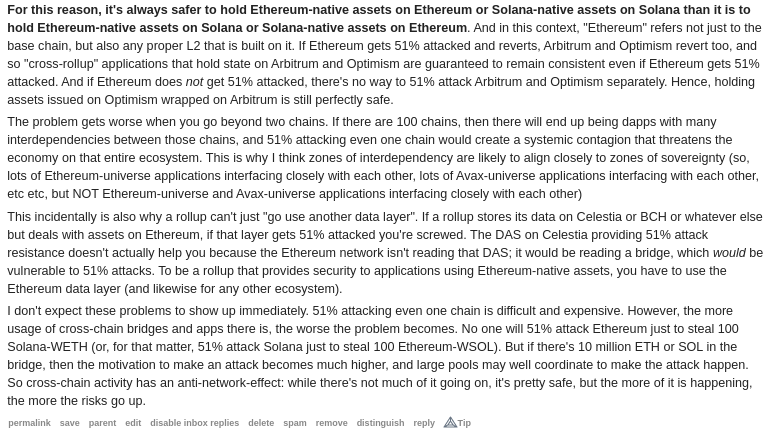 Jan 7, 2022
16.8K Likes   4.02K Retweets   1.82K Replies
Storm In A Coffee Cup
Coffee is going to cost you more. Arabica coffee, usually found in your morning latte, jumped 76% in 2021.
Cuppa woe? Climate change and coffee don't go together. Arabica beans aren't resilient to high temperatures. That's exactly what hit the crops in Brazil. In a trickle-down effect, Starbucks and Nescafe are mulling over a price rise. Even as Starbucks places its coffee orders at least a year in advance, rising oil prices (geopolitical tensions don't help) mean customers have to bear some of the expenses.
Blocked chain: Supply chain bottlenecks and surging transportation costs are one of the reasons why McDonald's profits took a dent in its Q4 2021 earnings. Your cat's pet food can't escape global supply chain kink either.
Does this mean coffee could gain a luxury drink status? We hope not.
Facebook Has Adulting Problems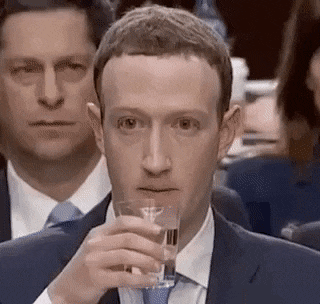 It was one of those earnings calls that Meta CEO Mark Zuckerberg perhaps dreaded. On the "worst day of his reign", Facebook, the soon-to-be-18 social network, showed its first signs of ageing. There's been a decline in daily usage, and the ripple effects of Apple's iOS changes hit its advertising business hard. We are talking $10 billion hard.
The nosedive: Meta shares plunged 26.39% and wiped $251 billion off its market value, a historic single-day wipeout for a US company. It dragged other tech stocks down with it. Zuckerberg saw his wealth tumble by $31 billion, dropping below Mukesh Ambani and Gautam Adani in a rich list. And the revenue growth outlook for Q1 2022? It's between 3% and 11%. Let's call that slow.
Pivot to Video 2.0: The gospel of Gen Z culture is shot on TikTok. Zuck acknowledged that TikTok is not merely taking attention away, but also might be hitting Meta where it hurts: ad dollars. Meta is now betting its shirt on Instagram Reels—its TikTok clone.
Advertising: Meta's advertising struggles are also owing to supply chain issues and inflation that are shrinking advertisers' budgets.
The Signal
Strengthening their core business during the pandemic-induced disruption has worked for big technology companies, we wrote. That's not the case with Meta, which is getting squeezed on multiple fronts, some of its own doing. Its core, the social network, has probably peaked. The Apple ad-tech problem may not go away anytime soon, and well, the TikTok (and Snap) effect, could just be kicking in. We aren't even talking about regulatory (antitrust) scrutiny here, which impacts potential acquisitions. A renewed focus on Reels spurred by Instagram's download growth in Q4 2021, give it some hope. That said, its expensive pivot to the metaverse could not have come at a worse time.
Will The Budget Fuel Prices?
The Union Budget makes it clear that the government is going for broke to push growth. That puts the ball back in the RBI's court.
Policies in the past two years were tuned to help producers and suppliers while public spending was stepped up to boost welfare. Now the strategy has shifted. Support to industry continues while welfare is being pared back.
Price risk: It's a calculated risk. Inflation has perhaps structurally moved up a notch; prices are unlikely to soften beyond a certain level as input costs remain high and financing costs are also likely to rise. Fuel costs could add to the fire.
Curve ball: Incomes could follow twin tracks—slow-growing or stagnant for informal workers but rising for skilled, formal workers. The Budget pointed out that people are still not spending enough.
One survey revealed that incomes shrunk for 60% of the population. A sharp recovery coupled with spending by the top 40% could fuel inflation, creating a headache and policy dilemma for the RBI's rate-setting committee which meets next week.
China's Olympian Dystopia
When in Beijing, do what China does.
Athletes and officials in the country for the 2022 Winter Olympics are learning just that, courtesy, an all-pervasive digital surveillance system. China has laid out smart beds, food-serving robots, and its own digital yuan.
What's more? The Chinese government will get hold of data from athletes and officials from more than 90 countries. The FBI even suggests using burner phones.
App-based dystopia: Under the garb of controlling the spread of Covid-19, athletes are mandated to download a government-owned app, My2022 to report health and travel data. However, this app has been known to have security and encryption flaws. But as locals are realising, China's high-tech efforts might not be about Covid-19 after all.
FYI
Rally: Snap reported its first quarterly net profit after beating estimates on earnings, revenue, and user growth, while Amazon's has cloud and advertising to thank.
Roar: Tiger Global has raised more than $11 billion for its latest fund, which invests in technology startups in the US, China and India. It also led a $32 million round in Indian fintech startup Jar.
Buying out: Fintech firm Pine Labs is reportedly in advanced talks to acquire Setu, an API-based infrastructure company for around $70 million.
Another day, another IPO: Logistics start-up Ecom Express plans to file for an IPO. It is expected to raise $648 million from the sale.
Halt: The ASCI has slapped a notice to ultra-fast grocery supplier Zepto over potential safety violations by its on-the-clock riders.
New post: Tata Group is likely to appoint former British Airways CEO, Alex Cruz, as Air India's chief executive.
For hire: The Centre says over 8.72 lakh government jobs are vacant as of March 2020.
FWIW
Slice of relief: UEFA has dropped its legal action over a German pizza restaurant that named one of its pizzas, Champignons League. Referenced after Champions League, it translates to a mushroom pizza. The pizzeria posted a letter it received from UEFA's legal department. UEFA finally revoked it, calling it the handiwork of an "overzealous local trademark agent".
Oldest TikToker: It's easy to go down the rabbit hole on TikTok. There are dance-offs, viral challenges and cat videos. The latest rising star on the short-video app is Lily Ebert, a 98-year-old Holocaust survivor. Accompanied by her 18-year-old great-grandson Dov Forman, she recounts her experience in an Auschwitz concentration camp to her 1.6 million followers.
Little friends of the earth: A survey shows that young consumers from emerging economies such as India and China are more aware of the environment than the Gen Z in developed countries. Emerging economy consumers will even invest in sustainable products, and are dismissive about corporate claims about sustainability.
Want to advertise with us? We'd love to hear from you.
Write to us here for feedback on The Signal.