Discover more from The Signal
The Signal is a daily curated newsletter that helps you understand the latest developments in business, tech, finance, economy, and policy with sharp analysis and crisp insights thats fun to read arriving at 8AM daily in your inbox.
Over 81,000 subscribers
Facebook Papers, quick delivery, crypto and more
A selection of our Saturday stories
The Signal and The Intersection are taking a break until January 3, 2022. However, we will not leave you without your daily fix. Today, we bring you special editions of The Intersection with a selection of stories we explored in 2021. Happy holidays to all our readers.
The Signal brings you a daily smorgasbord of global and local news. The Intersection, however, dives into one subject every Saturday. Beginning September 2021, it has brought you deeply reported and analysed long reads. 
Our writers examined quick commerce, cryptocurrency, social networking and NFTs among others. We also brought you stories based on the Facebook Papers revealed by whistleblower Frances Haugen. As curtains come down on 2021, here is a selection in case you missed them. 
Political business: That Tamil Nadu and Kerala haven't swayed to the frantic drum beat of the Rashtriya Swayamsevak Sangh (RSS) isn't news. But the ideological mentor of Bharatiya Janata Party that rules the Centre is determined to make inroads into these frontiers. This time, it has a business plan. An affiliate organisation of the RSS is setting up supermarkets in an attempt to build and consolidate a base of Hindu customers, farmers and businesspersons. If things work out, Kerala will have a chain of 1,500 superstores in the next five years.
Dangerous claims: Insurance executives have been having a busy day at work ever since Covid-19 gripped the country. So much so that guns, knives, pepper sprays, and bodyguards are now their best friends. Medical and life insurance frauds rose with the pandemic. And with it, the death threats to these insurers escalated. 
Match Point: Hot singles in your area could be a swipe away. No, really. Long shutdowns forced many young people, who had migrated to cities in search of economic opportunity, to head back home. Fast Internet and dating apps helped them bring a bit of the big city mores to small towns. The apps and the anonymity they offered also inspired youngsters in small cities to swipe right as well. Tinder has twice as many users in Tier-II cities than metros.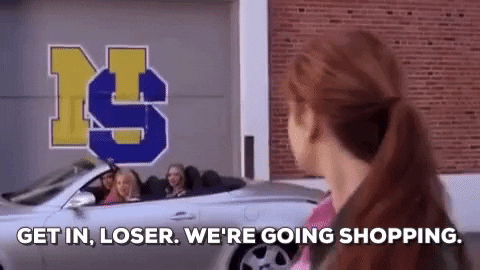 Blink and deliver: Grocery apps are serving a need you didn't ask for—10-minute delivery service. Ultra-fast delivery does not have a moat, is not profitable and bleeds investors' cash. Yet several companies are battling it out to woo customers and even more investors are backing them. While it is clear that the dollars are being spent to create a need where none exists, the business case remains hazy. 
Election promise: Ahead of the 2019 general elections, Facebook, now Meta, moved into high gear to put in place a system to spot and curb fake and wrong information spreading through its network. It built large across continents to monitor the elections 24X7. Yet it did not want the Elections Commission of India to introduce tough new regulations. It persuaded the Election Commission to settle for a voluntary code of ethics instead.
There will be no edition of The Intersection on January 1, 2022.
Want to advertise with us? We'd love to hear from you.
Write to us here for feedback on The Signal.