Discover more from The Signal
The Signal is a daily curated newsletter that helps you understand the latest developments in business, tech, finance, economy, and policy with sharp analysis and crisp insights thats fun to read arriving at 8AM daily in your inbox.
Over 81,000 subscribers
Facebook pivots to privacy
Also in this edition: Paytm IPO hits roadbump, Facebook may lose Giphy, $37 million for pet care.
Good morning! What a day for another Indian edtech company. UpGrad earlier this week and Eruditus now have become unicorns. The latter, however, has SoftBank and Accel backing it. Also, the management, including the founder, did a secondary worth $100 million.
On to the day's stories:
The TikTok clone war is easing. Who is winning?

Messi moved to Paris and so did all the money.

It's a long weekend, we've got some long reads. Coincidence?
The Market Signal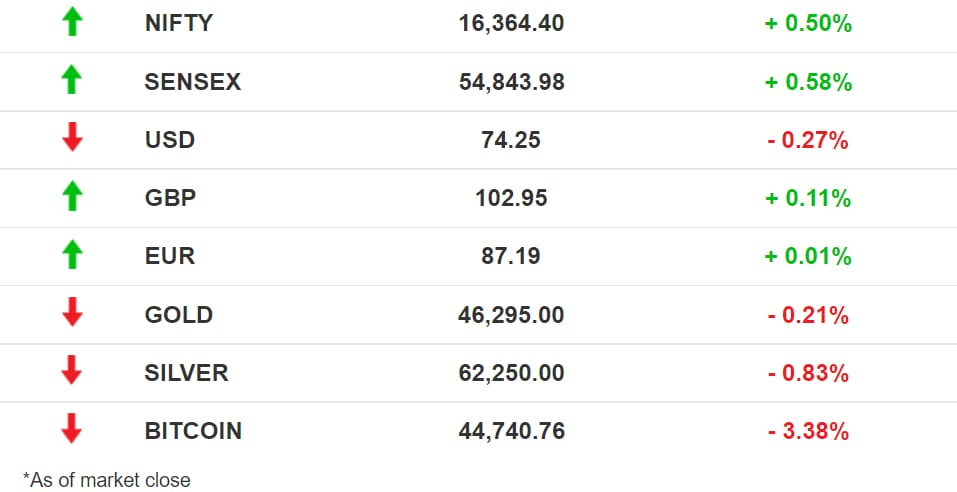 Stocks: After three sessions of uncertainty, Indian benchmark indices put together rallies to register record high closes. Broader markets outperformed, with the smallcap and midcap indices registering a 2.12% and 1.01% rise respectively. All sectoral indices closed in the green, except for pharma which continued the previous day's slump.
Digital Advertising Is About To Be Reshaped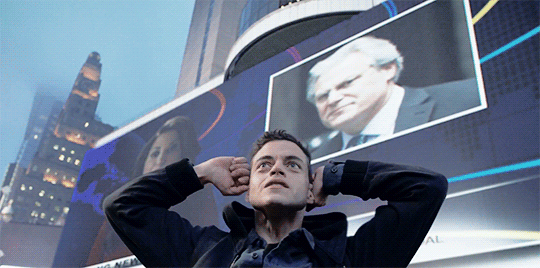 Facebook is making a hard pivot to…privacy (we know!), something Mark Zuckerberg has been talking about since 2019. Now, Facebook is planning personalised ads "without knowing anything about the specific individuals who view them." Sounds a little whack, right? Moves like these would reshape the online advertising industry.
Tell me more: The shift comes at a time when the odds are stacked against the company — from regulatory pushback in the EU and the US to rivals such as Apple and Google making it harder for apps to track users once they opted out. It has, therefore, been forced to look for other means to shore up its advertising business. Although it has made headway on Instagram through branded posts, Facebook has already started losing advertisers to Amazon.
Privacy is sexy: Google isn't too far behind in marching towards a cookie-less web. Earlier this year, it announced FLoC aka Federated Learning of Cohorts, something Indian startups haven't been too pleased about. With FloC on its Chrome browser postponed until next year, the search company is moving towards a "topic-based approach".
Is That A Bitcoin In Your Coffee?
The status of cryptocurrency in India is still uncertain but that is not stopping companies from pushing the envelope of adoption. 
Indian crypto exchange and wallet, Unocoin, users can now purchase everyday consumer items like pizza, coffee, and ice cream using Bitcoin. In a barter arrangement, registered users can buy vouchers from over 90 brands using Bitcoin worth INR 100 to as much as INR 5,000.
This is not the first time that outlets are accepting cryptocurrency as payment. A Mumbai restaurant had begun accepting Bitcoins for payment as early as 2013. Adoption suffered after the RBI banned cryptocurrency trading in 2018. The ban was removed after the Supreme Court intervened two years later. A cryptocurrency bill has been in the making for a while but is yet to be tabled in Parliament. If digital tokens become popular as a mode of payment, it will become increasingly difficult to ban them.
India's Game Of TikTok Clones
Last year, TikTok was banned in India, more than 17 apps sprung up overnight to fill the void. A year later, at least 4 of them — Moj, Josh, MX TakaTak, and Glance Roposo — are still vying for the top spot.
It's raining capital: VerSe Innovation, the parent company of Josh and Dailyhunt, has raised $450 million in Series I funding round from Siguler Guff, Baillie Gifford, affiliates of Carlyle Asia Partners Growth II and others. Existing investors also participated. This means VerSe has raised more than $650 million in 2021, giving it a war chest big enough to take on Moj, whose parent Mohalla Tech has raised $647 million this year.
The Signal
Dominating the short video market involves four Cs: capital, content, creators, and copyright. The first buys the other three. And that is exactly what is happening. It is a gold rush for
(1) creators who are being courted by these platforms. If they were on TikTok for free earlier, platforms are now paying millions to have them exclusively 
(2) music labels who own the copyright to the most popular and trending music that the platforms need to attract creators and audiences. 
At first, it looked like Glance Roposo and Josh got a big boost with investments from Google and Microsoft, but then Moj secured mega funding - more than 4x of what its rivals raised. With the latest funding round, Josh is well capitalised to take on the Moj juggernaut. Who wins is anyone's guess, but investors see huge potential in the market and are backing their picks to go all guns blazing.
Messi Economy Shifts To Paris
Paris Saint-Germain chairman Nasser al-Khelaifi predicted that people will be 'shocked' by the revenue Lionel Messi brings to the club. He's right.
The buzz: After Messi's switch from Barça, Spanish influencer Ibai Llanos interviewed him on a most unusual platform — Twitch, often used by video-game streamers. The exclusive interview, Bloomberg reported, was viewed 317,000 times. Within minutes (or seconds) of the Argentine superstar joining, the Parisian club gained millions of new followers on social media, most notably on Instagram. That shouldn't be surprising.
The bucks: Fans also queued up for hours to buy new Messi jerseys (No 30), with 150,000 of them sold online in just seven minutes. And who knows shirt sales better than the Barca No 10 who accounted for 80% of all shirts sold at the Spanish club. Post-Messi, its brand value could erode by an estimated 11%. Curiously, a part of his sign-on fee includes some of PSG's cryptocurrency fan tokens.
The winner: Messi's arrival will catapult Amazon's sports broadcasting ambitions. In June, the e-commerce giant won the rights to purchase 80% of Ligue 1's matches at a discounted price after Mediapro pulled out.
ICYMI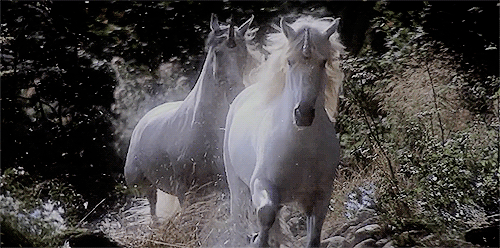 Divisive mirth 😂: The laughing face-with-tears emoji, a ubiquitous messaging expression, has a complicated cultural cache. Irrespective of what its creator may have intended, the cry-laughing emoji has taken on different connotations for different people and generations. To Gen Z, it is a cringe-worthy, millennials' obsession that has already been cancelled. To some, usually older people, it is just what it is — an earnest expression of unrestrained delight. Between being a mocking cackle and tears of joy, the face is still one of the most widely used emoticons.
HK today, Taiwan tomorrow: Many young Taiwanese sympathized and helped several Hong Kong protestors find refuge in Taiwan. As China stamped its authority on Hong Kong, the Taiwanese watched nervously. This New York Times story traces Taiwan's chequered history, its divided identity, and the tribulations of its young people who are forced to live in political limbo and the looming shadow of unification with mainland China.
The second coming of FTC: The signalling was clear when US president Joe Biden signed his pro-competition executive order with Federal Trade Commissioner (FTC) Lina Khan by his side. Khan is expanding the FTC's powers, and fundamentally rewriting antitrust enforcement in the US. She is determined to break the power of big corporations and bring customers to the centre stage of US competition policy.  
Afghan war: US intelligence estimates that the Taliban will overrun Afghan capital Kabul within three months. Its fighters are taking towns and cities within days. They captured nine provincial capitals in less than a week even as state forces retreated. Caught between the two are ordinary people and children who are being uprooted from their homes and their livelihoods destroyed. 
Swedish unicorns: In the late-1990s, the Swedish government adopted a policy that would put a computer in every home. More than two decades later, that seed has grown to make it the Silicon Valley of Europe. Its capital, Stockholm, is second only to the actual Silicon Valley (San Francisco and Bay Area) in terms of unicorn companies per capita at 0.8 per 100,000 people to 1.4. Maybe you can catch a podcast about it on Spotify.
What Else Made The Signal?
Watchdog alert: Facebook may have to sell Giphy after the UK competition regulator raised concerns about the acquisition. The GIF repository is also used to provide innovative display advertising in the US.
Time to pay? Paytm's $2.2 billion IPO could be stalled by a former director alleging he is a co-founder who never received shares for the $27,500 he invested two decades ago.
Fuel respite: The Delta variant may dampen economic recovery, depressing demand for oil even as supplies remain high. Prices could be heading lower.
Inflation eases: India's retail price rise slowed down in July even though food prices continued to harden year on year. 
Crackdown update: China has put down stringent rules for online insurers. It has also banned sting cameras and is shutting down Mahjong Dens, considered Delta variant super spreaders.
Restricted: Twitter sealed off Indian National Congress's account for posting an image that violated its rules. 
Cash for the doggo: Pet care company Heads Up for Tails has raised $37 million in a funding round by investors Verlinvest and Sequoia Capital. The company had previously raised $13 million.
That's it for us for the week. There will be no edition of the Signal on Monday because we're closed for Independence Day on Sunday. See you on Tuesday. 
Write to us here for feedback on The Signal.