Discover more from The Signal
The Signal is a daily curated newsletter that helps you understand the latest developments in business, tech, finance, economy, and policy with sharp analysis and crisp insights thats fun to read arriving at 8AM daily in your inbox.
Over 81,000 subscribers
Foreign honchos are talking up India
Also in today's edition: Waiting for the Truss plan; Startups are scrambling for funds; Only BUSD @ Binance; VW hopes for a Porsche booster
Good morning! The Hindu BusinessLine has reported that Matrimony.com has launched matchmaking app RainbowLuv for the LGBTQIA+ community. In an effort to make it inclusive, the app will extend to about 45 gender identities, 122 orientation tags, and 48 pronouns. We are stoked about it.
🎧Cyrus Pallonji Mistry's untimely death has put the spotlight on India's track record with road accidents. It's not looking good. The Signal Daily is available on Spotify, Apple Podcasts, Amazon Music, and Google Podcasts, or wherever you listen to your podcasts.
If you enjoy reading us, why not give us a follow at @thesignaldotco on Twitter and Instagram.
The Market Signal*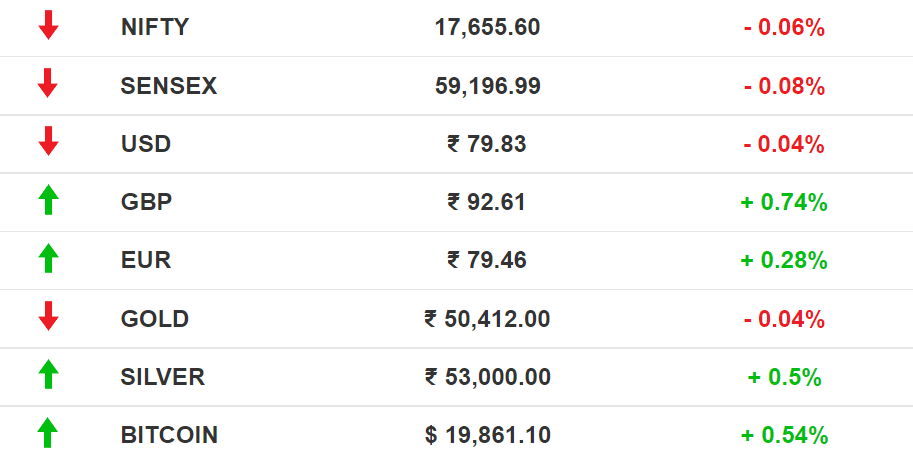 Stocks: Airport lounge access monopoly Dreamfolks made a strong debut on D-Street, with shares climbing 56% from its IPO price. Tamilnad Mercantile Bank IPO was fully subscribed on the second day of the three-day window. Shares in Adani group companies have added $66.2 billion to their valuation this year, making promoter Gautam Adani the third richest man in the world. The seven listed Adani firms also made up 79% of market cap gains this year, says The Economic Times.
Early Asia: The SGX Nifty (-1.12%), Hang Seng Index (-1.22%), and Nikkei 225 (-1.13%) were lagging at 7.30 am India time.
POLITICS
Uneasy Lies The Head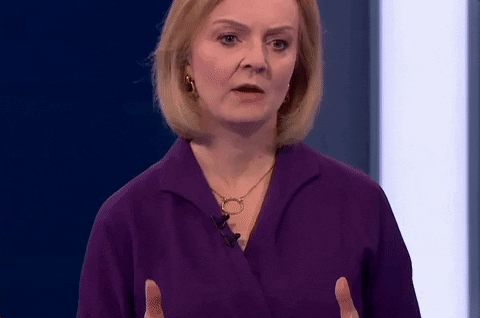 "Politicians like to panic. They need activity; it's their substitute for achievement," Sir Humphrey Appleby wryly observed in the episode The Economy Drive of the British comedy Yes Minister. For Liz Truss, the newly-minted British Prime Minister, the hectic activity of winning the duel is over. It's now time to panic.
Twin tasks: Truss has to reduce the cost of living of British citizens and prepare the Conservative Party for the next general elections.
A £100 billion plan is in the works to reduce energy bills for homes and businesses. Truss is yet to spell out details of other plans, including for taxes.
Upshot: Truss' cabinet has no white men in top positions and certainly no Rishi Sunak supporters.
Tory worry: MPs are most worried about re-election prospects. Outgoing PM Boris Johnson has pretty much destroyed the party's credibility and political verve. Whatever Truss does, her position in the party will be shaky until she proves she can win elections.
🎧 Liz Truss, the newly crowned UK Prime Minister has a long to-do list. The Signal Daily is available on Spotify, Apple Podcasts, Amazon Music, and Google Podcasts, or wherever you listen to your podcasts.
STARTUP
Funding Winter Comes For Startups
The Good Glamm Group's growth story has met with a road bump. The content-to-commerce unicorn has investors looking the other way. Macroeconomic headwinds are putting a spanner in the works given that the funding winter is still on.
What's happening? According to a report in The Economic Times, private equity fund TPG Growth backed out from a fundraising round a few months ago. Plans to acquire Raymond's consumer care business, including Park Avenue and KamaSutra, were put on hold since.
The company was on a shopping spree of late, having acquired The Moms Co, ScoopWhoop, PopXo, and Baby Chakra, among others. What does this say about Thrasio-style roll-up? Not too many good things, we reckon.
Not an exception: Insurance firm Acko, e-commerce platform Meesho, and business-to-business e-commerce firm Udaan have suffered a similar fate.
Unicorn makers Tiger Global and SoftBank too changed their strategies to accommodate early-stage startups.
GLOBALISATION
MNCs Are Courting India
High-profile corporate visitors made a beeline to India in the past week and made it a point to talk the country up.
"It's not India's decade, it's India's century," gushed Bob Sternfels, CEO, McKinsey and Co, adding that his firm is making a "disproportionate commitment" to India.
Microsoft Vice-Chairman and President Brad Smith termed the Indian government's rethink on data protection law as "an act of wisdom".
Digitisation and simpler tax structures are helping unlock the Indian economy and it would benefit from "re-globalisation" as companies shuffle supply chains, according to Noel Quinn, Group CEO of HSBC.
ANI

@ANI
US | India is a big part of what Adobe is all about. To hear about ambitious ideas from India in terms of commerce & economy is inspiring. We've been expanding dramatically in India. Ease of doing business & focus on digitisation appeals to us: Shantanu Narayen, CEO, Adobe https://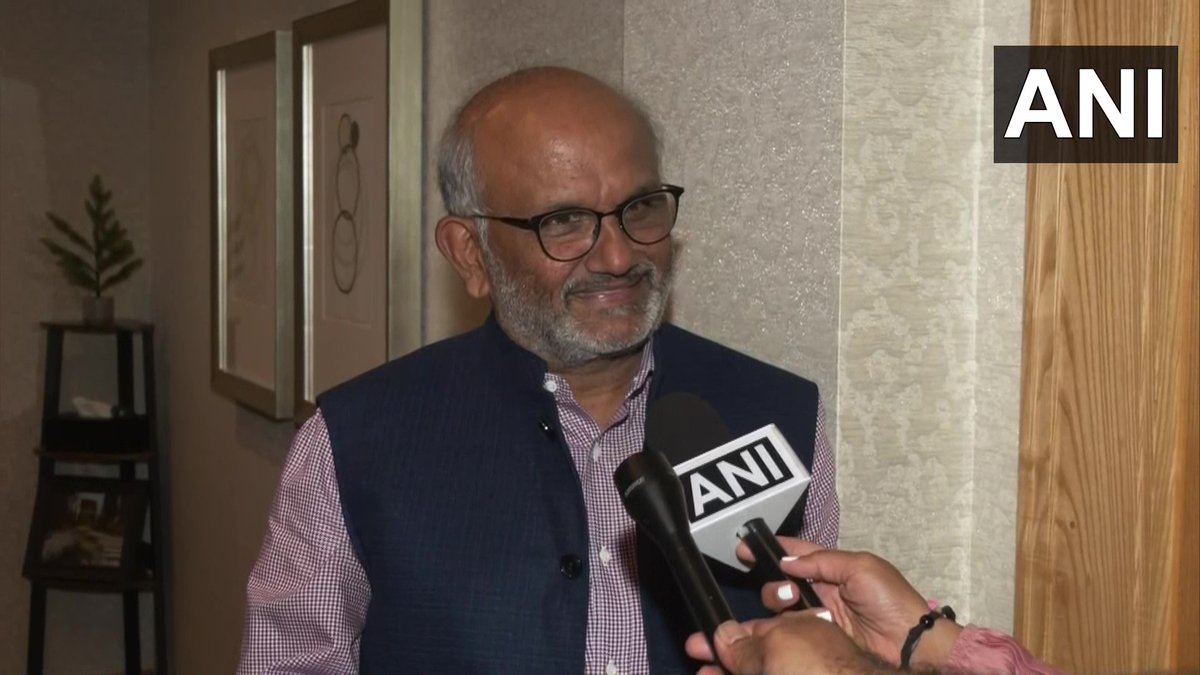 Sep 6, 2022
372 Likes   40 Retweets   6 Replies
The Signal*
India's current charm stems from the West's perception of China as a geopolitical risk that needs balancing. Not that Wall Street wants to stop doing business with China. On the contrary. China will remain the big factory. Countries such as India and Vietnam will help defray supply chain risks. Besides, India is a country with a growing labour force and will remain comparatively lower cost for at least three decades. Its most important advantage, however, is cutting edge communication infrastructure for data transfer and processing, especially financial data. All within a weak legal framework that allows tremendous freedom, a growing market, and a business-friendly government to boot. It's an MNC dream come true. Besides, they need the Indian government on their side as it will be the lead voice on critical global issues from December, when it takes over the G20 Presidency.
(*The Tata Neu story that appeared in yesterday's edition has been updated with inputs from a company source after you received the email at 8 am.)
CRYPTOCURRENCIES
Buy The Dip, Desktop Loyalists
Gamers rejoice. The time is ripe to upgrade or build the rig you've always wanted. Prices of graphic processing units (GPUs) are down by up to 45% thanks to slowing PC sales and the decline in crypto mining. Ethereum's upcoming Merge has much to do with the latter.
Explain: Ethereum is upgrading its blockchain from a proof-of-work (POW) to a proof-of-stake (POS) protocol. POW rigs use significant computing power, in turn, provided by multiple GPUs that run 24x7. The Merge will render these mining farms obsolete.
Crypto's bull run escalated GPU prices to obscene levels. That's now changed– to the point where even Nvidia chief Jensen Huang may be relieved.
In other news: In a bid to prop up its own stablecoin, BUSD, Binance will no longer support USDC and other stablecoins on its platform. And the Islamic State is turning to NFTs to raise funds and spread propaganda.
IPO
Porsche To Untangle Itself From VW
After months of IPO talk, Volkswagen has finally decided to spin off Porsche by early October. Despite the stock market turbulence in the region, it is expecting to raise about $84 billion.
Expectations: The mega IPO will give the Porsche-Piëch family more control of the company. This listing will help raise funds for VW's ambitious plan of building more EVs.
Scepticism: Even though big investors such as Qatar Investment Authority, T Rowe Price Group, the founder of Red Bull and the Chairman of LVMH have shown interest in the iconic sports carmaker, others are wary. With no voting rights for public shareholders, investors fear they will not have any say in decision making. CEO Oliver Blume's control over both VW and Porsche is also a matter of concern.
FYI
Cuffed: Former NSE MD and CEO Ravi Narain was arrested by the Enforcement Directorate in a money laundering case. This is related to the alleged illegal phone tapping of NSE employees.
Pocket it: Reliance Industries has bought a US-based solar systems management company, SenseHawk, for $32 million.
Wheel to ladle: Uber founder Travis Kalanick has reinvented himself as a Latin American kitchen mogul.
Clean-up: Credit Suisse will sell its scandal-ridden global trusts business for wealthy clients.
One stone, two…: What can kill the iPhone 14 and Elon Musk's sat phone together? A Bullitt. It's a British smartphone maker's fantasy.
And then, there's one: Online pharmacy 1mg has raised $41 million from Tata Digital, its 62% owner, at a $1.25 valuation.
FWIW
Living the life: This Japanese man is living everyone's dream. Shoji Morimoto is paid to do nothing. That's literally it. He makes money by accompanying strangers as a plus-one. One request included accompanying a sari-clad woman to a restaurant for tea. We all know how awkward that can get.
Lights, camera, action: Going to the movies is still a popular pastime, as theatre owners found out last weekend. They decided to slash their movie ticket rates to $3 on National Cinema Day in an effort to get people to the halls. It worked. About 8.1 million people went to the movies and made Jaws a smash hit for the second time, 47 years after its release. We see a win-win here.
Enjoy The Signal? Consider forwarding it to a friend, colleague, classmate or whoever you think might be interested. They can sign up here.
We recently got funded. For a full list of our investors, click here.
Want to advertise with us? We'd love to hear from you.
Write to us here for feedback on The Signal.