Discover more from The Signal
The Signal is a daily curated newsletter that helps you understand the latest developments in business, tech, finance, economy, and policy with sharp analysis and crisp insights thats fun to read arriving at 8AM daily in your inbox.
Over 81,000 subscribers
Did you get a job?
Also in today's edition: The censors are at it, Israel is expensive, Recovery is steady
Good morning! HBO wants to play games with Netflix and Amazon. Literally. The company which said movies are just the beginning is serious about that tagline. The network is introducing mobile games. But unlike its competitors, HBO has monster franchises under its umbrella, including Harry Potter and the DC Universe.
Btw, our podcast has been going strong for over two months now. Tune in on your daily jog, drive to the office, or even as you WFH-ers have breakfast in bed. We promise it'll be music to your ears.
The Market Signal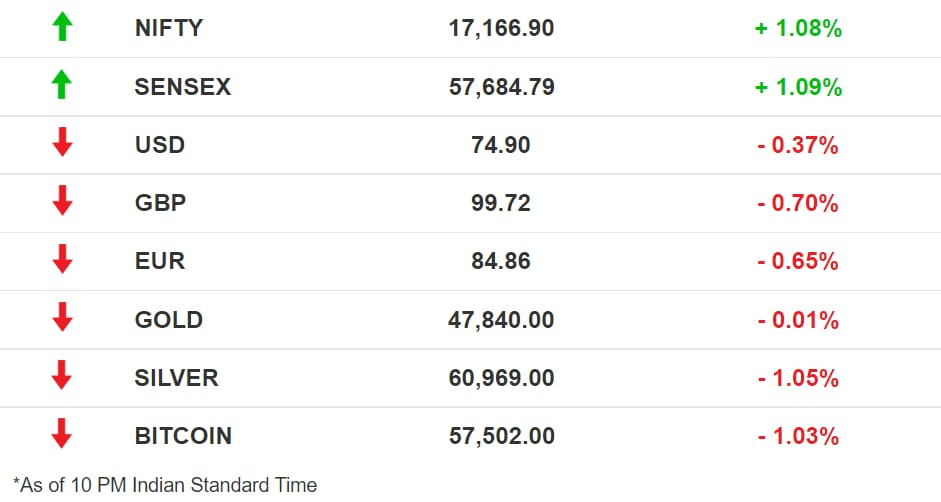 Stocks: Indian markets responded to the positive economic data to push each of the benchmark indices over a percentage point higher. The rally was led by stocks in the metal, auto, and banking sectors, while those in the pharmaceutical sector came under selling pressure.
Time's Up 2.0?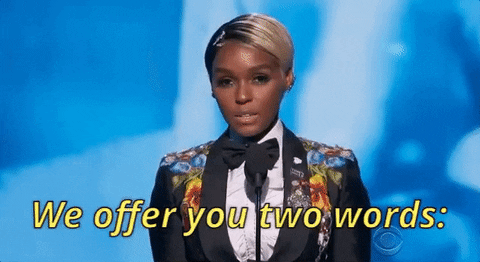 Two hundred and thirty eight. That's the number of employees who alleged sexual harassment and discrimination at Microsoft. But curiously, only one allegation was deemed 'founded' by its HR team, with 78% of its investors backing a proposal demanding transparency in handling these claims.
What's new? A proposal by Arjuna Capital comes 20 months after Microsoft co-founder Bill Gates resigned from the board amid allegations of inappropriate behaviour. It is now expected to release a transparency report.
The notable others: A survivor who goes by 'Jane' testified that she was abused by Ghislaine Maxwell, a former socialite and the late paedophile financier, Jeffrey Epstein when she was 14. Epstein's long-time pilot, Larry Visoski, also described Maxwell as the "number two" in his crimes. He also recalled flying alleged abusers Prince Andrew, Donald Trump, Kevin Spacey, and Bill Clinton.
Brotherly affair: CNN indefinitely suspended prime time anchor Chris Cuomo after revelations that he'd helped his brother and former New York governor Andrew's defence. Cuomo allegedly used his media contacts to dig up dirt on the women who reported Andrew's misdemeanours while in office.
Wanted: Some Much Needed Job Optimism  
Even though job creation hasn't returned to pre-pandemic levels, formal hiring is seeing cautious optimism in India.
On a rise: Hiring intent touched its peak in the third quarter, rising to 41%, according to TeamLease Services. Driven mainly by the e-commerce and technology sectors, hiring was up 3% compared to the previous quarter, indicating steady improvement in economic sentiment and consumer confidence.
Blue-collar jobs have seen a surge of 40%. Apna, an app for blue-collar jobs, saw 12 million job openings in the festive season. IIT engineers are much in demand at high-frequency trading firms. 
Omicron scare: The white-collar job market, however, saw a slight slump in November 2021 after touching a 20-month high in October 2021. Experts are also closely monitoring the potential risk that Omicron could pose. 
Scissorhands At Work
Let's start with Kyle Rittenhouse, the Kenosha shooter, who was recently acquitted by the state court in Wisconsin, US. Facebook, in the aftermath of the incident in August last year, had disabled his name from being searched, while also removing any glorification of his act, which included killing two people, and maiming one. Now, after Rittenhouse's acquittal, it has reversed the policy, with Facebook's initial actions becoming a rallying cry for the American conservatives, claiming Big Tech censorship.
Nothing happened: Then came The Simpsons, which aired on Disney's freshly-launched streaming service, Disney+, in Hong Kong. In one of its episodes, the show ridiculed the Chinese government's attempts at censoring the protests at Beijing's Tiananmen Square in 1989. That episode wasn't aired in Hong Kong. This is the latest in a series of attempts by the Chinese government to increase censorship in Hong Kong, particularly with the passage of a controversial national security law.
No communism, please: That's the latest in the Wikipedia edit wars, as an entry on "mass killings under Communist regimes" faces a purge. In this case, The Telegraph reported, some users are "taking issue with blaming mass murder on Communist ideology". The entry has been "accused of putting a biased, anti-communist point of view", "and site administrators will now decide if it should be removed".
The Signal 
The Internet has been dogged by censorship, sometimes by platforms, and at other times, by governments or their extended arms. Social media platforms have often resorted to using "free speech" as a shield to protect themselves from legal liabilities, especially because their content policies are often muddled. In India, journalists in Kashmir have reported archival content of newspapers having gone missing.
Construction, Services Built Up Q2 GDP
India's GDP grew 8.4% in the July-September 2021 period compared to the second quarter of the previous year. The growth shows a steady recovery in economic activity despite the pandemic-induced lockdowns and related disruptions. 
The improvement in activity appears to have carried on into the next quarter as the IHS Purchasing Managers' Index, which is an indicator of factory activity, rose from 55.9 in October 2021 to 57.6 in November 2021.  
The numbers have prompted chief economic advisor Krishnamurthy Subramanian to forecast that India will end FY22 with double-digit growth. A pick-up in the pace of vaccinations appears to have helped as private consumption also increased. 
Compared to the previous several quarters, government expenditure was the lowest in the three months up to September 30 while gross fixed capital formation jumped. That shows private investment has risen. However, one major reason could be heightened construction activity, including that of roads and highways. 
Tel Aviv Wants Your Money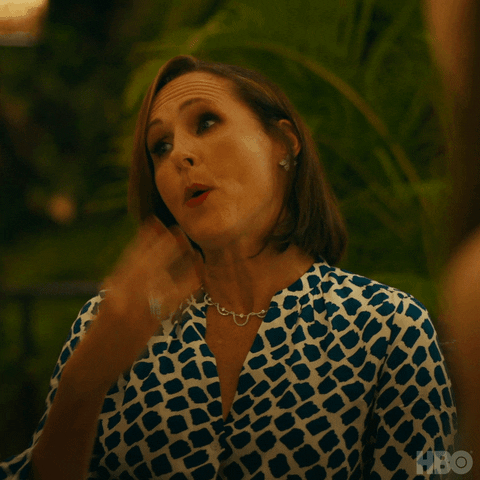 Israel earned bragging rights when its vaccination programme outpaced every other country's in January 2021. Turns out, Tel Aviv has now become the most expensive city in the world, according to The Economist. 
On top: Tel Aviv topped the list pushing down last year's topper Paris, which is now in the second spot with Singapore. Zurich and Hong Kong trail closely.
Why Tel Aviv? Covid-19 for one. The pandemic and the subsequent social disruptions caused a dent in supply chains. Prices, including those of groceries and fuel, rose. On average, inflation rose by 3.5% in local currency terms, the fastest pace in the last five years.
Tell me more: Ahmedabad marked its debut on the list at 167 becoming the seventh cheapest city in the world with Karachi for company in the sixth spot.
What Else Made The Signal?
Not so soon: The DGCA has postponed the resumption of international flights from December 15, fearing the latest COVID-19 variant, Omicron. 
Happy ending: Kunal Shah-led CRED has acquired Happay, a corporate expense management platform in a cash and stock deal.
BNPL gains: PayPal's buy-now-pay-later payment service jumped 400% in the Black Friday sales, whereas Indian fintech startup Simpl is raising $40 million for its BNPL service. 
Ka-ching: Swiggy is currently in talks to close a $700 million deal in a round led by Invesco.
Booster incoming: If all goes well, you may need to queue up for a third jab. Serum Institute of India is currently seeking approval from India's drug regulator for a booster shot against COVID-19. 
Purged: Meta-owned messaging platform Whatsapp banned over 2 million Indian accounts in October 2021 alone.  
No slacking: Microsoft is taking on Zoom with Teams Essentials, a product for small businesses, at a monthly price of $4 per user. This will not include its suite of Office products.
FWIW
Xenobots: The robots that can now reproduce. Yes, you read that right. It's the result of new research showing that microscopic life-forms made of frogs' stem cells can self-replicate in a way not seen in other animals or plants.
No Santa in town? You can blame the labour shortage. It's not just a supply chain shortage in the US this Christmas, but also a dearth of Santas. While demand for Santas has gone up to 121%, as per HireSanta.com, the supply of available Santa has also dropped by 10%. It's the costumes too, btw.
Omic-run: Cashing in on the buzzword, Omicron Coin (OMIC), a lesser-known cryptocurrency, is the latest viral token on the market. It shot up as high as 1,100% over the weekend, but then lost 75% of its value overnight.
Want to advertise with us? We'd love to hear from you.
Write to us here for feedback on The Signal.