Discover more from The Signal
The Signal is a daily curated newsletter that helps you understand the latest developments in business, tech, finance, economy, and policy with sharp analysis and crisp insights thats fun to read arriving at 8AM daily in your inbox.
Over 81,000 subscribers
You are getting a hike
Also in today's edition: Free Netflix, Dream11's dreamy report card, Evergrande might not be as bad as the brothers.
Good morning! We have an aural delight for you. Our first podcast went on air yesterday and ICYMI, it's a doozy. Check it out here. Like, subscribe, turn on notifications and tell people about it. And of course, you can listen to The Signal Daily (that's what we're calling it, btw) wherever you listen to your podcasts.
The Market Signal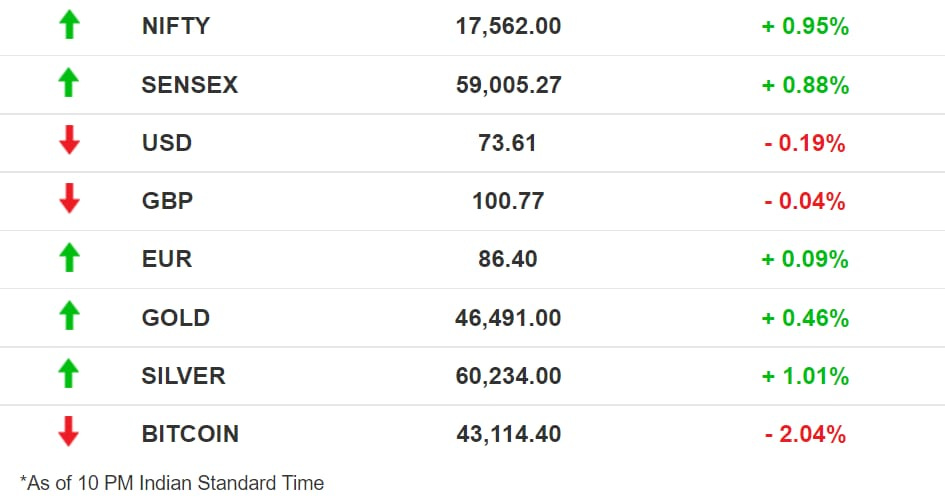 Stocks: Indian benchmarks bounced back strongly to close trading with gains of nearly a full percentage point each. Among the sectoral indices, Realty and Metal gained the most, recouping a majority of their losses from Monday.
Cryptocurrency: Coinbase has dropped its plans to introduce a lending product in the US after clashing with the SEC. Meanwhile, Binance is discontinuing its options trading feature in Australia from December.
Money Heist Is Free For Kenyans
For those in Kenya with an Android phone, Christmas is coming early. The Professor will heist on their screens for free. Netflix's announcement of no-fee access to one-fourth of its films and shows in the country is a key strategy it could replicate in other regions going forward.
But, why? Traditional markets like the United States are saturated for the streaming company. To grow its user base, Netflix needs fresh meat. African countries such as Kenya that have high internet penetration but a relatively nascent streaming market are the perfect target. Kenyans are also digital money pioneers, favouring mobile payment platforms like M-Pesa over cards. Netflix is hoping to bait users into its paid plans by offering up a little treat. It will also gather information on how lucrative the market can actually become.
Once more: What Netflix is doing isn't particularly new. Not only has it done so before, but rival Amazon also launched an ad-supported streaming service in India. In other freebies, Netflix is offering up a new VR game called Eden Unearthed on App Lab.
Big Bucks Comin' In
Indian employees could relate to Keanu Reeves so far. But that's about to change. Our pay rise figures were stuck at under 5% since Covid just like Reeves' salary since The Matrix in 1999. Indian companies are all set to give an average salary hike of 8.6% in 2022 shedding their economic woes.
It's cash time: In 2020, it was a no-hike situation. Things are slowly changing for the better now. IT companies are already taking the lead with upto 120% hikes for engineering roles. Another Aon survey projects a 9.4% hike next year. This takes the pay increase numbers back to the heyday of pre-pandemic appraisals.
Generous Inc? The financial health of India Inc has improved, but that's only one side of the story. As we told you earlier there is a war for talent. Companies have no option but to pay up to retain or acquire skilled workers.
Evergrande ≠ Lehman Brothers
Fears that the collapse of China's property giant Evergrande will be the 'Lehman moment' for the world's second-biggest economy may be true for short-term sentiment but misplaced in terms of impact. The near certainty that the company will default on its debt, which is now a massive $305 billion, has already sent a chill through global markets.
Grande effect: While Chinese real estate bond and equity holders may suffer, it is unlikely to lead to global contagion. But China is a voracious consumer of commodities and this may hit demand for commodities, mainly metals used in the construction industry. It may even turn out to be good as it may help cool overheated global prices. Not a good sign for the Indian steel industry though.
The Signal
Evergrande's predicted collapse — if it happens — would be like a controlled implosion set off by new rules ushered in last year as part of President Xi Jinping's restructuring of economic behaviour. While the rules were intended to deflate a bubble in the property market, it is unlikely that the government did not notice their impact on the sector which contributes nearly 30% of China's GDP. Its studied inaction perhaps stems from the confidence that the incident will not have any impact that was not intended.
In fact, balance sheets are reportedly improving. That investors are low on China's priority was made quite clear when regulators went after Didi Chuxing despite the fact that it had just done an IPO. Most of Evergrande's debt is owed to global mutual funds, ETFs, and some Chinese companies. Unlike Lehman Brothers which had most of its assets on paper, Evergrande has tangible assets — equivalent to 2% of China's GDP — that have plummeted in value but are still worth something.
The Pilot Paradox
The global aviation industry has a new problem: a looming pilot shortage. Thousands of aviators have been laid off through the pandemic while some others aren't allowed to fly because of vaccine mandates. As it stands, 67% of the world's pilots are not in the cockpit anymore.
Clipped wings: Piloting now seems unappealing to many as mounting debt and a lack of jobs keep aspiring aviators and aviatrices at bay. It costs a good deal of money to become a qualified pilot. Licence updates are expensive too. Meanwhile, new aircraft releases will need over 600,000 freshly-trained pilots in the next 20 years.
Home scene: In India, the outlook seems slightly more positive as Jet Airways readies to resume operations while Rakesh Jhunjhunwala's Akasa Air is likely to take flight soon. But the wait could still prove too long and experienced aeronauts, who are currently making do with interim jobs, may switch gears in pursuit of a better living.
Dream11 - Profit ✔️ IPO ❔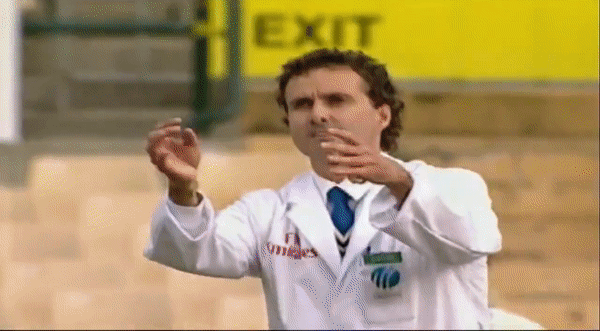 They've done it, they've hit it out of the park. As per regulatory filings, the Dream11 team (the real one, not the fantasy ones) managed to steer the platform to a profit of ₹181 crore in FY20. This reversal on the report card from a ₹88 crore loss in FY19 puts it in a rare company of Indian 'unicorns' that are profitable.
Dream11 saw a 2.67x jump in its operating revenue over the period from ₹775 crore to ₹2,070 crore. Total expense doubled from ₹934 crore to ₹1,867 crore, of which ₹1,328 crore or ~71% was on advertising. This leaves plenty of room for further improving the margins.
Coming just days after fresh funding more than doubled rival MPL's valuation to $2.3 billion, the news sheds some light on the reasons behind robust investor interest. There's also the IPO which, a bit like the remainder of this year's IPL, is expected to be overseas (in the US). If it does happen, it will be only the second Indian consumer internet company to make that leap, after MakeMyTrip.
What Else Made The Signal?
My ally is the force: Salesforce has made only its second-ever investment in India with a 'strategic' bet on Razorpay for an undisclosed amount.
Aiming higher: Based on strong demand, Freshworks has increased its IPO target from $912 million to $969 million.
Wow indeed: India's Wow! Momo has received $15 million in a funding round led by Tree Line Investment Management, taking its valuation to $165 million.
Soaring high: NFT fantasy football platform Sorare, which recently partnered with LaLiga, has raised $680 million at a $4.2 billion valuation in a round led by SoftBank.
News views: There's been a drop in the percentage of Americans who consume news from social media platforms from 53% in 2020 to 48% this year.
Loosen up: India's stringent rules for e-commerce, proposed in June, are facing pushback from the Finance Ministry that is calling them "excessive" and "without economic rationale".
Three's a charm: For the third time, Justin Trudeau will hold on to his Prime Minister's seat in Canada, albeit without a majority. His Liberal Party is projected to bag 158 seats while 170 are needed for a clear majority.
FWIW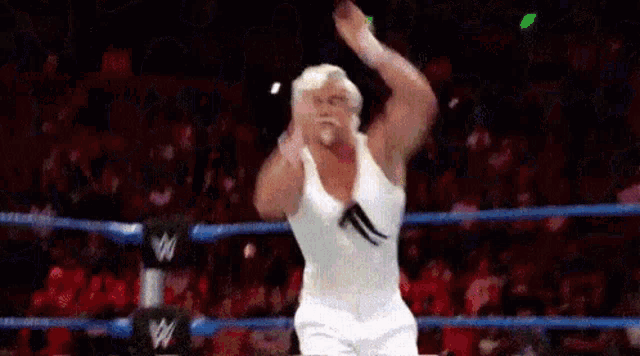 Howlin' for you: English Premier League club Wolverhampton Wanderers aka Wolves have launched a music label titled Wolves Records. It has partnered with Warner Music UK's Alternative Distribution Alliance and producer S-X, who has worked with the likes of Lil Wayne, Chance the Rapper, and Childish Gambino.
Arrested for chicken: In Auckland, New Zealand, a pair of men were arrested for trying to smuggle a boot full of KFC and over $100,000 cash into the city. Auckland has been on a level four lockdown for a month, with curbs on restaurants and takeaways.
The NFT dawg: The mysterious @CozomoMedici on Twitter with over 30K followers, dispensing NFT news, is none other than rapper Snoop Dogg. He revealed his identity to Twitterati via his personal account.
Cozomo de' Medici

@CozomoMedici
Did I imagine my very 1st purchase of a "useless" jpeg would cost $2m USD?
Absolutely not. It should have been $4m.
Frens, today I share the uncensored tale of how I entered the wild world of NFTs. From 0 to 8 figures in 30 days.
Grab a glass, take a seat, & hold on tight.🍷👇
Sep 3, 2021
4.88K Likes   1.08K Retweets   684 Replies
Write to us here for feedback on The Signal.