Discover more from The Signal
The Signal is a daily curated newsletter that helps you understand the latest developments in business, tech, finance, economy, and policy with sharp analysis and crisp insights thats fun to read arriving at 8AM daily in your inbox.
Over 81,000 subscribers
Gettyng AI free and right
Also in today's edition: Antibiotic search is bad business; Moody's hits at Aadhaar's foundation; Wall St's white knight big on India
Good morning! In a big W for inclusivity, Sara Sunny recently became the first lawyer to present a case in the Supreme Court of India with the help of a sign language interpreter. Sunny, who is hearing impaired, participated in the court's virtual proceedings with the help of Indian Sign Language interpreter Saurav Roychowdhury. Per Moneycontrol, it was part of an ongoing effort by Chief Justice of India DY Chandrachud to make the Supreme Court more accessible to differently-abled people. More power to you, Sunny!
The Signal is now on Telegram! We've launched a group — The Signal Forum — where we share what we're reading and listening through the day. Join us to be a part of the conversation!
🎧 China might be taking to cricket. Also in today's episode: OpenAI gives ChatGPT a voice. Listen to The Signal Daily on Spotify, Apple Podcasts, Amazon Music, Google Podcasts, or wherever you get your podcasts.
Today's edition also features pieces by Soumya Gupta, Julie Koshy Sam, and Jaideep Vaidya.
If you enjoy reading us, why not give us a follow at @thesignaldotco on Twitter Instagram and Threads.
The Market Signal*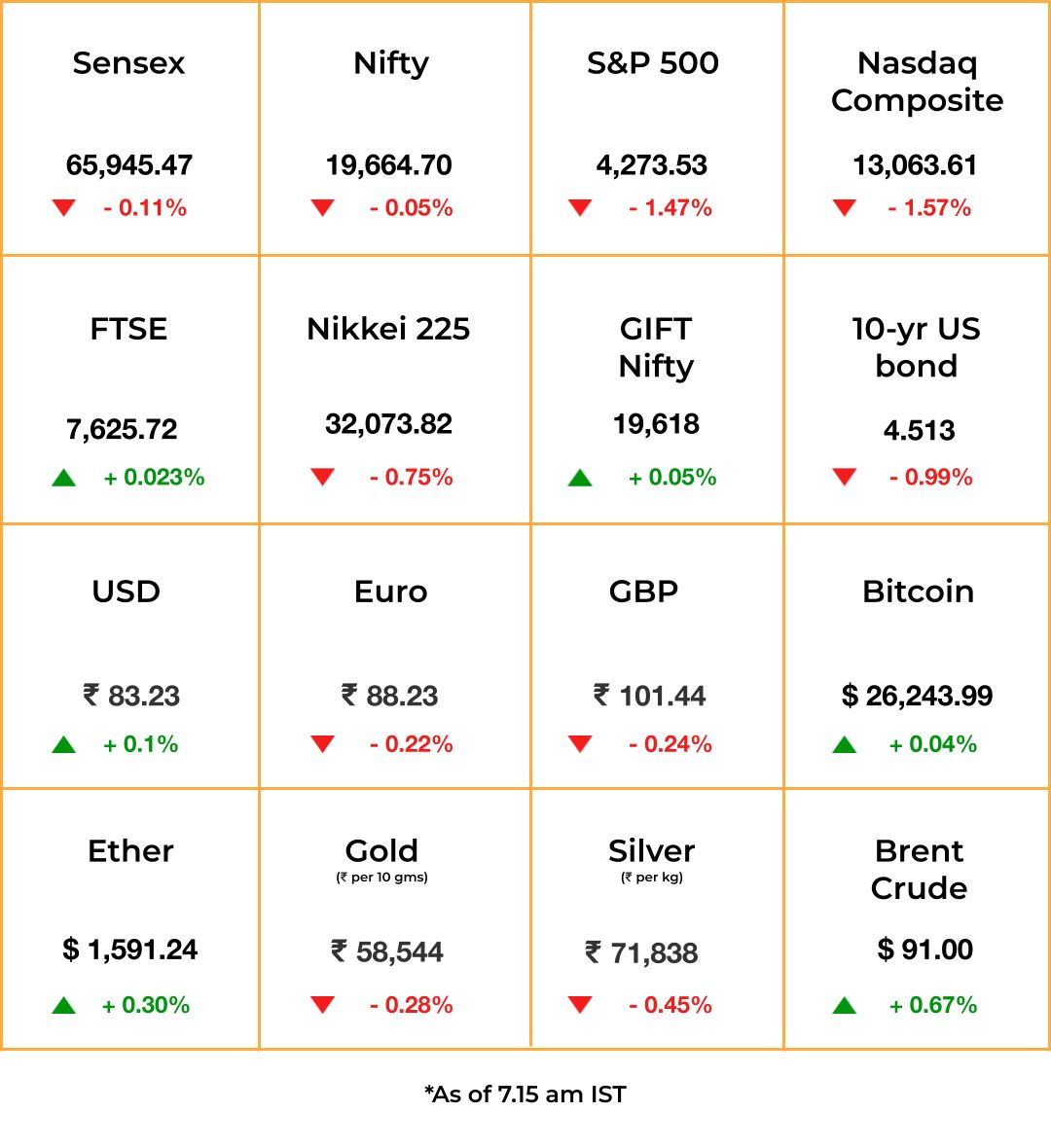 Stocks & Economy: Most of Asia began the day in the negative territory although the GIFT Nifty was marginally in the green, indicating a neutral opening for Indian equities.
Shares in India have been supported by robust buying from local mutual funds even as foreign investors kept selling. The fear gauge of Wall Street is, meanwhile, rising. That means markets will be choppy in the coming days as they are inextricably linked to the movement of bonds, which, in turn, are gyrating to central bank moves.
Oil prices continued to rise even though the Chinese economy, the world's biggest oil guzzler, continued to be in the doldrums.
The Indian government has notified final valuation rules for local and foreign investors in unlisted startups under the angel tax mechanism.
TECH
"Draw Me…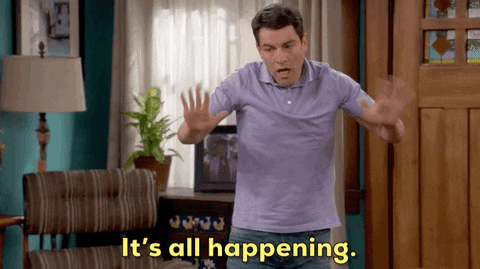 …like one of your French girls," Kate Winslet had said in Titanic. Non-artsy folks might be able to do so with artificial intelligence, now legally.
That's what stock image firm Getty Images claims. Its new generative AI model promises images free of copyright violations. The engine is trained solely on images Getty owns.
Ticking all the boxes: Getty is addressing several major problems with AI-generated content. It will pay creators when the AI model uses their work to generate an image. The engine can't generate misinformation (such as The Pope in drip) and a watermark will indicate if the image is AI-generated.
Is it enough?: Large firms are trying to get in on the AI action. Universal Music is licensing artists' voices, and the Associated Press is leasing news to OpenAI. But creators are still fighting back. Last week, writers like George RR Martin and John Grisham sued OpenAI for copyright infringement.
HEALTHCARE
Microbes Win As Market Kills Startups
Last month, we wrote about how antimicrobial resistance could make Covid-19 look like a garden party. The world needs new antibiotics to defeat fast-evolving drug-resistant pathogens or "superbugs". But there's a problem.
Investors prefer to support new drugs and therapies for Alzheimer's or cancer because those are more profitable, something antibiotics cannot match, The Wall Street Journal reports. Six startups that secured clearance for their antibiotics have shut down or been bought out, and 80% of 300 scientists working on developing them have given up that work.
This is bad news for India, where antimicrobial abuse has led to widespread resistance. India is one of the largest producers of antibiotics, yet the only new discoveries were Wockhardt's in 2020. This, despite it being a ₹16,000 crore (~$1.9 billion) market.
IDENTITY
Digital Flagship Hit By Broadside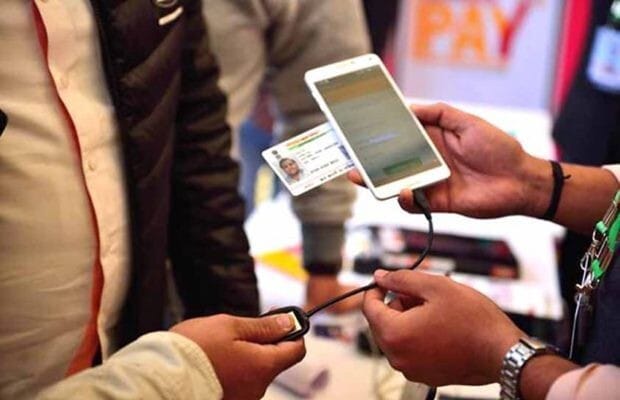 BMN Network/ Flickr.com CC BY-ND 2.0
India's globally feted identity programme Aadhaar has got a lashing from international credit rating agency Moody's Investors Service. Predictably, it has not gone down well with the government.
The volley: Moody's believes Aadhaar is not fully secure and also vulnerable to privacy breaches. It also finds its biometric identification dodgy in hot and humid countries like India. The rating agency said in its report titled "Decentralized Finance and Digital Assets" that the system's unreliability in identification and authorisation leads to frequent service denials.
Moody's said that too much sensitive data is concentrated in Aadhaar's centralised system.
The retort: India's IT ministry called them sweeping assertions without any evidence. It said the data in the system was protected by state-of-the-art security and robust privacy laws.
The Signal
Aadhaar, despite legal challenges and a delayed privacy law, is at the centre of the digital public infrastructure (DPI) that India has built. It acts as the foundational identity-establishing mechanism for myriad services and payment systems. While Moody's criticism is unlikely to dent its usage or relevance in India, it could have an impact on Aadhaar's ambitions to spread its wings in the Global South. India got DPI included even in the G20 declaration. Moody's is pitching for a decentralised blockchain-based system where users have more control over their data as the alternative. That might be appealing in a world where data breaches and identity theft are rampant.
ECONOMY
JPMorgan Is All In
The biggest bank in the US, which is also one of the most influential global financiers, is making a century-long bet on India.
JPMorgan chief Jamie Dimon told The Economic Times that the US would be India's best "natural ally for the next 100 years" and his bank was "here for good". Dimon's remarks come close on the heels of the bank's global chief of investment banking, Anu Aiyengar, saying that investors have about $100 billion-$150 billion earmarked for India.
The JPMorgan Government Bond Index-Emerging Markets will include India from June next year with a weightage that can go up to 10%. That means the Indian government can count on about $24 billion to finance its expenses from next year.
What's the risk, though? The "sloppiness of democracy".
AUTOMOBILES
The Long March
Maverick billionaire Elon Musk's Tesla is the latest carmaker to be ensnared in the European Union's anti-subsidy investigation against China.
The EU says China's subsidies, tax breaks, and cheap loans give its carmakers an unfair advantage over European rivals. Tesla reportedly enjoyed those perks too. It is one of those rare foreign companies to make it big in China, relying on the government's largesse and partner Tencent's heft.
Good for Musk, not for Ford… which is yet to find the passkey to the Chinese market. It tried to copy Tesla's marketing strategy for the Mustang Mach-E but the car has turned out to be a dud since its debut in 2021. Any truck with China would get Ford burnt, It seems. It is pausing work on its $3.5 billion Michigan battery factory that planned to use cheap Chinese technology.
FYI
Ramping up: The UK's development finance institution, British International Investment, has earmarked $1 billion for financing green projects in India by 2026. It has a $2.2 billion climate finance portfolio in the country.
The axe it is: BYJU'S new boss Arjun Mohan is planning to merge business verticals and slash about 4,500 jobs to steady the troubled edtech startup.
More pie: Reliance Retail is getting another capital boost. Existing investor Abu Dhabi Investment Authority wants a larger slice of the company for an additional $600 million. 
Lina goes to war: The Federal Trade Commission and 17 US states have sued e-commerce giant Amazon alleging that it abuses its market dominance to cut down competition and illegally profit from sellers and customers on its platform.
Carbon goals: India is planning to mandate emission reduction targets for petrochemicals, iron and steel, cement, and pulp and paper companies from next year.
Where's the exit? Private equity firm CVC Capital Partners is looking to sell its 60.4% stake in the cancer hospital chain Healthcare Global Enterprises. The stake is worth $345 million, says Bloomberg.
Bumper show: Zerodha, India's largest online broking firm, has posted a 39% rise in profit and revenue for FY23 at ₹2,907 crore ($349.3 million) and ₹6,875 crore ($826.1 million), respectively.
THE DAILY DIGIT
₹4,000 crore
That's ~$480 million. The estimated amount that the two-day bandh in Karnataka will cost the state, per industry bodies such as the Karnataka Employers Association and the Karnataka Chambers of Commerce and Industry. (Moneycontrol)
FWIW
Big foot: If you thought Crocs were a fashion offence, wait till you read about comically sized boots. First, waaay oversized boots made an appearance at the New York Fashion Week in February this year. Now, they're making a splash at the ongoing Paris Fashion Week. Italian fashion brand Marni unveiled the BIG FOOT 2.0 at the event, while New York-based art collective MSCHF officially collaborated with Crocs to create yellow monstrous foam footwear. Interestingly, this also coincides with "clowncore", which was embraced by fashion houses Dior and Armani Privé, among others. The press release for MSCHF's Big Red Boot reads: "Cartoonishness is an abstraction that frees us from the constraints of reality." Tbh, word salad apart, it looks like a serious trip hazard to us.
Let's talk about sex: Talk about going out with a bang. With the final season of the British teen dramedy Sex Education just out on Netflix, it's also doing its bit to impart sex education beyond the birds and the bees. A French family-planning agency, Le Planning Familial, teamed up with Netflix to launch a sex education campaign inspired by the show, where teens can access reliable information on questions related to sexuality. The agency's campaign, which ran until Tuesday, went all out to promote its toll-free number to encourage the youth to be better informed. This is a masterclass in leveraging pop culture for the better good, if you ask us.
2.0: The Dunder Mifflin team may just be making a comeback. The Office, the American workplace sitcom that ran from 2005 to 2013, has a cult-like following among fans. The news of the reboot comes as part of the larger conversation as the Writers Guild of America reached a tentative deal with studios and streamers to end their strike. Puck News speculated that OG showrunner Greg Daniels may return to the series. If it's any hint, Daniels previously indicated that the show may be revived with (possibly) new characters. Although, we'd like to take a moment to reflect on just how dating apps are about to get worse. Iykyk.