Discover more from The Signal
The Signal is a daily curated newsletter that helps you understand the latest developments in business, tech, finance, economy, and policy with sharp analysis and crisp insights thats fun to read arriving at 8AM daily in your inbox.
Over 81,000 subscribers
Global meltdown
Also in today's edition: Cement nationalism; Sri Lanka erupts; Gig's a bit short; Funds want a bite of food
Good morning! Some Like It Hot. Just ask Larry Gagosian, the art dealer who bid $195 million on the 'Warhol Marilyn', one of the most iconic artworks of all time. Officially titled Shot Sage Blue Marilyn, the 1964 silkscreen sold in under four minutes at a Christie's auction. Warhol's portrait of Marilyn Monroe—arguably the world's most enduring sex symbol, whose tragic life was showcased in a recent Netflix documentary—is now the most expensive American artwork ever sold, and the second-most expensive publicly-sold artwork in history. Gentlemen Prefer Blondes, indeed.
The Market Signal*
Stocks: Investors remained on the edge and indices under pressure as uncertainty ruled markets. Indian markets have lost ₹11 lakh crore in market value in three days.
Early Asia: Stocks opened in the red but were seen recovering in early trade. The SGX Nifty was down 0.53%, the Nikkei 225 was marginally up at 0.37%, and the Hang Seng was trading up 0.41% at 7:30 am India time.
M&A
A Short History Of Cement Nationalism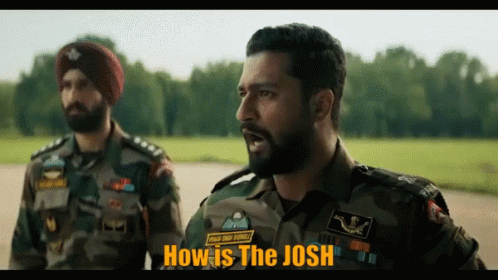 In an interview to Financial Times, industrialist Sajjan Jindal, who is bidding for Holcim's Indian cement biz, said that this was a good time for nationalistic businesses. The statement reminded us of a bit of cement nationalism in the late 1990s.
An old deal: In December 1999, French company Lafarge was on the verge of buying KP Singh's DLF Cements located in Rajasthan's Pali when RV Pandit intervened. A journalist, restaurateur and producer of the movie Maachis, Pandit, who was close to the then AB Vajpayee government, called Narottam Sekhsaria, the founder of Gujarat Ambuja Cement, asking him how he could let an MNC buy it. Pandit got the government to put pressure on Singh to meet Sekhsaria. The deal was closed in a single all-nighter with the Singh family, Sekhsaria writes in his autobiography The Ambuja Story.
Five years later, commercial logic trumped nationalism when Sekhsaria sold Gujarat Ambuja to Holcim, which itself merged with Lafarge globally in 2006. Moral of the story is nationalism works when it's good for business.
ECONOMIC CRISIS
Unrest In Sri Lanka Continues
Mahinda Rajapaksa, who quit as Sri Lanka prime minister, has taken refuge at a naval base in the northeastern* town of Trincomalee. This comes hours after armed troops had to evacuate him from his official residence after thousands of protesters set it on fire.
Violence goes on: Mahinda resigned after months of violent protests but that has not calmed protesters who want President Gotabaya Rajapaksa to quit. They've accused Rajapaksas of leading Sri Lanka into the economic crisis. A curfew has been enforced after five people were killed in the violence and nearly 200 were wounded.
Property damage: Many properties linked to the Rajapaksas were torched and mobs attacked the Rajapaksa museum in the family's ancestral village. Two wax statues of the Rajapaksas' parents were also flattened.
(*The story has been updated with correct location of Trincomalee)
MARKETS
Pall Of Gloom Hangs Over Global Economy
A mish-mash of headaches—rising oil prices, inflation, rising interest rates, China's Covid-19 lockdowns, and supply chain woes—have been clobbering Wall Street this week with the Dow Jones Industrial average hitting its one-year low on Tuesday. Global stocks had recorded their worst one-day decline since 2020 on Monday.
Analysts are rapidly rolling back their earlier forecasts.
Tech wreck: What started with pandemic darlings losing sheen is cleaving at all forms of hypergrowth. Take edtech: enterprise edtech is consolidating as the subscription economy slows; closer home, Unacademy, Vedantu and Lido Learning laid off people.
Uber is the latest in Silicon Valley to rein in hiring and spending amidst what CEO Dara Khosrowshahi calls a "seismic shift".
Also affected are crypto, SPACs, and unicorn makers. Post Bitcoin's fall, crypto could plunge by over 60%. Citigroup, Bank of America and Goldman Sachs, which together accounted for over 27% of blank cheque deals since 2021, are cooling off on SPACs. SoftBank and Tiger Global are bleeding; the latter suffered losses of $17 billion this year.
The Signal 
High-risk speculative assets riding on optimism were bound to tank in times of pessimism. A global selloff was already underway as investors prioritised profitability over growth; then came China's decelerating economy, war-fuelled commodity shocks, and months-high inflation.
Investors are worried more rate hikes by the US Federal Reserve and other central banks could push economies into recession. Disposable incomes are shrinking as inflation nibbles away at the value of money even as borrowing costs rise. Flagging consumer sentiment hits spending which, in turn, affects sales and business revenues, pushing economies into a vicious tailspin.
Will the bulls exit the building? Judging by the degree of global uncertainty, the answer is a likely yes.
GIG ECONOMY
Swiggy Bottles Genie For Now
Foodtech and logistics company Swiggy has halted its Genie pick-up and drop-off service in major metros as it could not find enough riders. Demand for the service has shot up but a shortage of delivery workers has slammed the brakes on the business. 
Is it the Weather? We wrote in The Intersection on Saturday, outdoor work is becoming unbearable due to a heat wave. Riding long hours in the hot sun may just not be worth it. It had an impact last year. 
It's the algorithm: At the other end of the spectrum, customers are up in arms over cabbies on ride-hailing platforms cancelling rides indiscriminately. After a raft of complaints landed at the doorstep of the Central Consumer Protection Authority, the government has told cab aggregators such as Uber and Ola to thrash out issues, including fare calculation, surge pricing and driver cancellations. They've been asked to join the National Consumer Helpline.
HOSPITALITY
Renewed Funding Brings Food To Hospitality Table
The sector worst affected by the pandemic is bouncing back even as the global economy slows down. The Economic Times reports that Indian fine-dining establishments, quick service restaurants, and cafes are seeing fresh tranches of fundraising and potential M&As.
Details: Impresario Handmade Restaurants—which operates Social, Mocha, Smoke House Deli, and Salt Water Café—is in discussions with private equity players. Ditto Wow Momo Foods and The Beer Cafe. Alcobev promoter Ashish Kapur has set aside ₹150 crore-₹200 crore for brand acquisitions. All in all, there are at least a dozen deals on the horizon—mostly for acquiring smaller businesses and increasing footprint.
Cloud nine: Dine-in establishments aren't the only beneficiaries. Impresario, VRO Hospitality, and Massive Restaurants are expanding their cloud kitchen portfolios.
🎧 You can never really go wrong with food, right? People have to eat. And now that the pandemic has abated, restaurants are getting crowded again. Investors want a bite too. Have a taste!
FYI
Deal blitz: Byju's acquired Singaporean edtech company Northwest Executive Education for under $100 million. Moore Strategic Ventures and Lightspeed Venture Partners joined Razorpay's cap table. Dr Agarwal's raised $136 million from Temasek and TPG Growth. Home design startup Kolo raised $4 million from Better Capital and RTP Global. CoinDCX earmarked ₹100 crore ($13 million) to invest in early-stage Web3 startups.
Smokin' deal: Philip Morris International, seller of Marlboro and Chesterfield cigarettes, is looking to buy Swedish smoke-free tobacco products maker, Match, in a deal that could be valued upwards of $15 billion. 
Bank shot: State-owned Canara Bank is being investigated for fraud after a whistleblower alleged irregularities. Thirty-seven accounts have been identified as fraudulent thus far.
Santoor goes silent: Pandit Shivkumar Sharma, who brought the santoor to Indian classical music and the world stage, passed away at age 84.
Cost bite? Flipkart is stopping pick-up and delivery from sellers' warehouses under its Smart Fulfilment seller service.
Paying the price: Following the much-publicised spat with Ashneer Grover, BharatPe's board is terminating some employees and pursuing charges against dodgy vendors.
Price rise: Inflation is expected to have shot up to an 18-month high of 7.5%, according to a Reuters poll of economists. 
FWIW
Average Joe: The caped crusader has done what no one else could. Batman—rather, a podcast about Batman—has unseated The Joe Rogan Experience as Spotify's #1 podcast. Fiction feature Batman Unburied has an ensemble cast starring Hasan Minhaj and releases every week on Spotify. Rogan may have survived years of backlash, but he's clearly no match for Bruce Wayne.
🎧 We did a podcast on the whole podcast sweepstakes. Check it out!
Not a pretty sight: Dingzhen Zhenzhu never dreamt that his looks would be used against him. But he's fighting back. The Tibetan herder once dubbed 'China's most handsome man" is suing social media users who use his name as a pejorative for anyone deemed "good-looking but talentless". Not surprisingly, most of the naysayers are men.
Face-off: The pictures of thousands of social media users around the world—including those of Indian influencers—are being used in campaigns championing Vladimir Putin. Twitter hashtags #IStandWithRussia and #IStandWithPutin are populated with inauthentic profiles, bots, or compromised accounts. One profile even used an image of deceased rapper Nipsey Hussle; as if people wouldn't notice.
Want to advertise with us? We'd love to hear from you.
Write to us here for feedback on The Signal.