Discover more from The Signal
The Signal is a daily curated newsletter that helps you understand the latest developments in business, tech, finance, economy, and policy with sharp analysis and crisp insights thats fun to read arriving at 8AM daily in your inbox.
Over 81,000 subscribers
The snoopy show
Also in today's edition: Sebi's image takes a hit; About those GDP numbers; India in jet-setting mode; RIP social media
Good morning! Low-priced Chromebooks, once ubiquitous in classrooms, may not be the bee's knees after all, reports The Wall Street Journal. The budget notebooks have such short shelf lives that they're turning into e-waste faster than you can say, "Hey Google". According to a report by the Public Interest Research Group, doubling the lifespan of Chromebooks could save public schools—and taxpayers—an estimated $1.8 billion. Chromebooks are also difficult to repair because of the paucity of older replacement parts and built-in expiry dates—a feature where Google halts device updates after a set amount of time. Remember when Google once had "Don't be evil" as its motto?
The Signal is now on Telegram! We've launched a group — The Signal Forum — where we share what we're reading and listening through the day. Join us to be a part of the conversation!
🎧 India is planning a mission to study the sun next. Also in today's episode: Adani Group has been hit by fresh allegations. Listen to The Signal Daily on Spotify, Apple Podcasts, Amazon Music, Google Podcasts, or wherever you get your podcasts.
Today's edition also features pieces by Soumya Gupta, Julie Koshy Sam, and Srijonee Bhattacharjee.
If you enjoy reading us, why not give us a follow at @thesignaldotco on Twitter Instagram and Threads.
The Market Signal*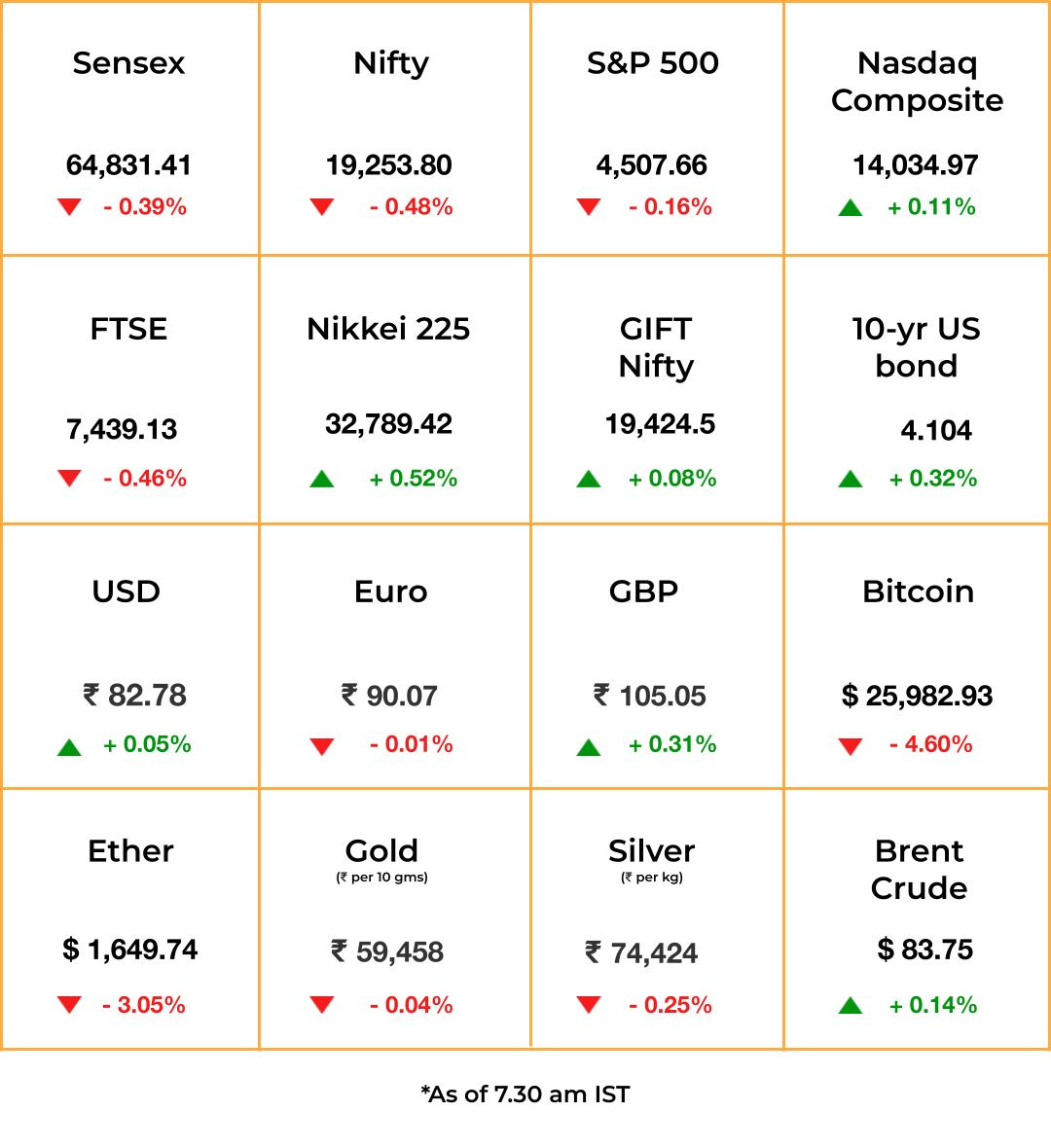 Stocks & economy: Adani Group stocks took a collective beating, losing about 3.5% or over $4 billion after more revelations hinted at regulatory failure in properly investigating alleged stock manipulation by promoter entities (read story below).
Early trade in the GIFT Nifty suggests an uncertain day for investors as hints of corporate misconduct and less-than-expected GDP expansion play on their minds. There is still no definite indication of the magnitude of demand this festival season. Unpredictable weather has wreaked havoc on crops in many areas but some lucky farmers have also had windfalls.
Mopy sentiment persists in Europe as policymakers try to pray away a possible stagflation. US consumers continued to spend and jobless claims dipped in July even as inflation seemed to moderate, reducing chances of a recession. The stock market ended August with chipmaker Nvidia's rise as the highlight of an otherwise lacklustre month.
SURVEILLANCE
Spy x Family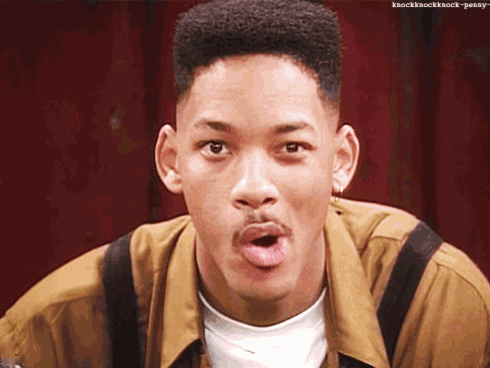 In March, we told you about the subsea cable wars between Beijing and Washington and the creation of two surveillance monopolies. Bharti Airtel is a major player in that ongoing tussle.
More recently, we wrote about the data protection law establishing India as a nanny state.
Contextualise that with this Financial Times story on "lawful interception monitoring systems" reportedly being sold to Jio and Vi. In essence, your emails, texts, call logs, and surfing habits are perennially accessible to prying eyes.
Such hardware is installed at the landing stations of subsea cables carrying internet traffic. While western telcos usually avoid such backdoors—thanks to the Snowden leaks—India mandates them as a "condition of operation" for telcos.
The result: a goldmine for vendors who bag lawful interception contracts in the most populated country, one where per-person average monthly data consumption exceeds 14GB. They include Indo-US company Vehere, and Israel-based Cognyte and Septier.
INVESTIGATION
Sebi Gets A Bloody Chin
If US short-seller Hindenburg Research's January report blew a hole in the Adani Group's market value, a new international investigation is a one-two punch at the reputation of India's regulatory system.
The Organised Crime and Corruption Reporting Project (OCCRP) found that the chief of the Directorate of Revenue Intelligence (DRI) had tipped off market regulator Sebi about money being siphoned off from Adani companies and rerouted to stocks. Sebi was unmoved despite the DRI handing over a CD full of evidence. Meanwhile, group founder Gautam Adani's brother Vinod and his associates, UAE-based Nasser Ali Shaban Ahli and Taiwanese Chang Chung-Ling, allegedly shifted investments in and out of Adani companies' stocks at will through a web of offshore entities.
Told you so: Brown University professor Ashutosh Varshney had presciently told The Intersection in February to watch out for more international journalistic scrutiny on Indian corporates.
ECONOMY
It Is Still Sputtering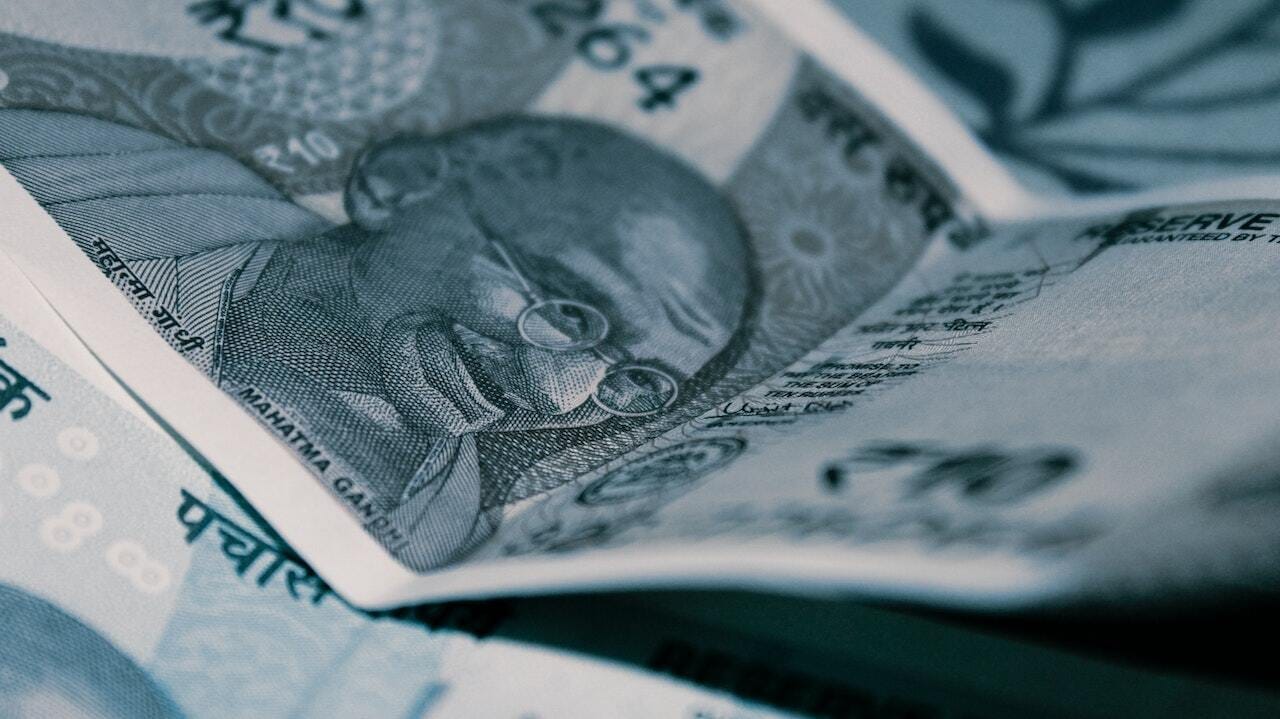 India continued to be the fastest growing major economy in the first quarter of FY24, but that is cold comfort.
GDP growth was 7.8% in April-June, government data released on Thursday showed. That was lower than several estimates, including the Reserve Bank of India's (RBI's) 8%. This quarter was expected to grow the strongest in FY24, according to the RBI. That also reduces the central bank's headroom to fight inflation with higher interest rates as it would further crimp growth.
Too hot prices: Inflation consistently staying above the RBI's comfort zone has sparked a debate on whether the target itself should be revised upwards. Central banks the world over are battling with inflation.
It's so vexing that European Central Bank President Christine Lagarde argued at the annual policymakers' conclave at Jackson Hole last week that the world needs a new playbook as price pressures were persistent, unpredictable, and harder to root out.
The Signal
RBI's monetary policy committee member JR Varma, however, makes a distinction between inflation in the west and emerging markets. "I don't think we need a new framework. We have been having shocks like this for a very long time… Emerging markets did not get into as big a trouble because both fiscal and monetary policies were not as loose as they were in the west. Therefore, the impact on inflation, even peak inflation, was less," Varma told The Signal in an interview.
Read the full interview in The Intersection on Saturday.
DEFENCE
Embraer-India Embrace
After smartphones and electric vehicles, aircraft makers are queuing up to Make in India. Brazil-headquartered Embraer is in talks with the Tata Group and government-owned Hindustan Aeronautics Ltd to manufacture defence planes, Mint reported. It will announce a partner by December-end.
Going shopping: Embraer, along with Airbus and Lockheed Martin, is also bidding to supply troop transport aircraft to the Indian Air Force. It's offering its C-390 Millennium transporter, the model it plans to assemble in India.
The government is also in talks with Embraer to make small planes in a local joint venture. The aircraft, meant to connect remote towns, may be made in Gujarat.
Taking off: Meanwhile, the US Congress has cleared India's deal with GE to make fighter jet engines in India. The deal is worth an estimated $1 billion and will involve significant transfer of aviation technology from the US to GE's partner, Hindustan Aeronautics Limited.
SOCIAL MEDIA
Good Riddance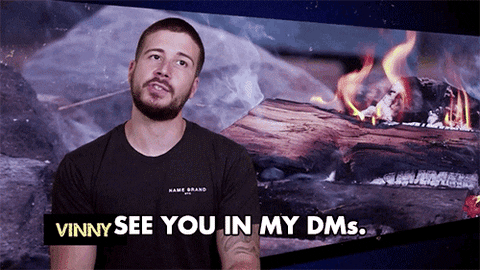 Instagram is testing 10-minute long Reels while YouTube tests more short video formats. X, formerly Twitter, has updated its policies to include biometric data collection and education and work information in its quest to become an "everything app". Will platforms' desperate moves to keep users locked in or boost engagement pay off? Probably not.
Why?: People are getting fed up with algorithmically-driven content and veering towards DMs and group chats in their quest for human connection—something even Instagram head Adam Mosseri acknowledged. This presents a new problem for social media: how can brands and influencers penetrate closed communities?
Social media fatigue is real. Gen Alpha (those aged 13 and younger) are shunning the creator economy. The result is dwindling engagement as people post less but consume more. Meta-owned Threads reported an 80% fall in daily active users since launch. Growth has stalled for BeReal and other apps too.
FYI
Winning run: Viacom18 has outbid Disney Star and Sony to win five-year TV and digital rights for the Indian cricket team's home matches. The value of its deal with the BCCI is reportedly worth ₹5,966 crore ($721 million).
Double hit: Close on the heels of probing the Adani Group, investigative journalists collective, Organised Crime and Corruption Reporting Project, has released a report alleging that billionaire Anil Agarwal's Vedanta Group lobbied to weaken environment regulations using the pandemic as an excuse.
Giving it a miss: After Russian President Vladimir Putin, Chinese President Xi Jinping may also skip the G20 leaders' summit.
Caught: VC firm Y-Combinator has removed Indian healthcare startup Medobed from its S23 batch after discovering "irregularities" at the company.
Too much: State tax authorities have sent demand notices to over 200 companies asking for over ₹30,000 crore ($3.62 billion) in taxes. The demand relates to transfer of intellectual property rights in 2011-2015, right before GST was introduced.
Surprise: The government has called a five-day special session of the Parliament starting September 18, days after the G20 Summit concludes in Delhi, but did not specify an agenda.
Pew pew!: A year and half after it was banned for links with Chinese servers, the wildly-popular shooter game Free Fire is back in India. Developer Garena is using local cloud storage now.
THE DAILY DIGIT
37 months
The time frame by which an estimated 50% of India's central government infrastructure projects are delayed. (Bloomberg)
FWIW
Pity patty: In the most American news ever, Burger King is in the dock for reportedly fibbing about its Whopper. Aka misleading advertising. A class action lawsuit says Burger King makes the Whopper look 35% larger by including ingredients that 'overflow the bun' and double the meat than what's actually served. The company previously argued that it is not expected to sell burgers that look "exactly like the picture". However, a US judge denied Burger King's plea, concluding it should be up to consumers to determine "what reasonable people think." Fast food giant Taco Bell faced a similar lawsuit last month. Clearly, size does matter when it comes to food.
How much is too much?: It's not you, it's that streaming platform. Market research firm Nielsen found that the average time spent looking for content to watch now exceeds 10 minutes. This figure was seven minutes in 2019. The number of shows available on streaming majors, including Netflix, and Disney+ among others, stood at 2.35 million—a 39% jump over the last two years. The rise of free, ad-supported streaming services has contributed to that growth. If only the content these days was bingeworthy.
Langley steps up: The world's most famous intelligence service wants its staff to get fit. But how do you manage that when personal devices connected to the public internet (like the Fitbit or Apple Watch) are disallowed inside CIA buildings? Well, the CIA used good ol' analog pedometers for its annual steps challenge in June. This year, 457 teams with a record 4,000 participants stood up to the challenge. The winner, Team Buttsteak (!) won for the third year in a row with a whopping 7,550,224 steps. And to think they don't show this stuff on spy shows.