Discover more from The Signal
The Signal is a daily curated newsletter that helps you understand the latest developments in business, tech, finance, economy, and policy with sharp analysis and crisp insights thats fun to read arriving at 8AM daily in your inbox.
Over 81,000 subscribers
SBI hawks its recycle bin
Also in today's edition: End of the IT hiring spree; Uprising against the cloud; Indians in consumer credit traps; Against oil odds
Good morning! The king of YouTube, Jimmy 'MrBeast' Donaldson, is next in line to challenge India's music company T-Series, according to Moneycontrol. As of Monday, T-Series boasted 247 million subscribers, while Mr. Beast has 174 million. Some of you may recall that PewDiePie, once the world's most-subscribed-to YouTuber, got into a tussle with T-Series for subscribers between August 2018 and April 2019. Back then, PewDiePie placed billboards and radio advertisements in North Carolina and held marches to grow his subscriber base. Yet, T-Series won the battle. We wonder if the story will end differently with a new challenger.
The Signal is now on Telegram! We've launched a group — The Signal Forum — where we share what we're reading and listening through the day. Join us to be a part of the conversation!
🎧 Video conferencing platform Zoom is ending for employees. Also in today's episode: Meme stocks are back in vogue. Listen to The Signal Daily on Spotify, Apple Podcasts, Amazon Music, Google Podcasts, or wherever you get your podcasts.
Today's edition also features pieces by Roshni P. Nair, Julie Koshy Sam, Srijonee Bhattacharjee, and Jaideep Vaidya.
If you enjoy reading us, why not give us a follow at @thesignaldotco on Twitter Instagram and Threads.
The Market Signal*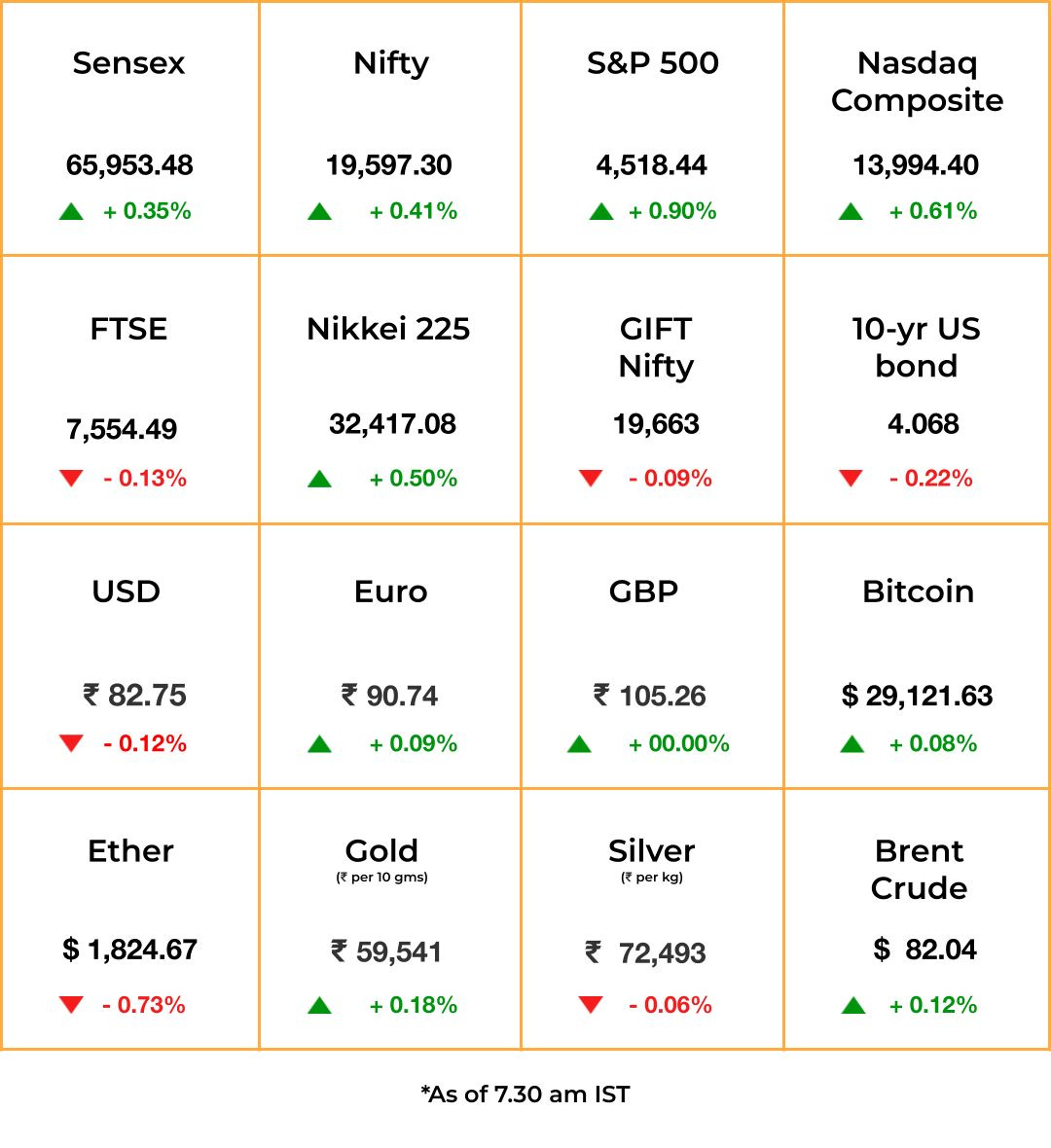 Stocks & economy: Indian indices may rise for the third consecutive day tracking gains of Asian peers. The rise in equities on Monday indicated an underlying bullishness even though Nifty Bank, one of the biggest contributors, remained tepid. A sharp movement on either side is unlikely before the RBI's rate decision due Thursday.
US shares recovered from last week's troughs as investors looked past high valuations. Bonds saw selling as Fed members continued to indicate further rate hikes for the sake of price stability.
Hedge funds raised their net short bets on bonds even as the government borrowed $103 billion this week. Morgan Stanley warned that US fiscal policy was a risk to earnings growth and hence, equities.
For foreign investors, who have started to offload some bullish bets on Indian shares this month, there may be cues in deflation-threatened China's trade data due today and inflation print due Wednesday.
BANKING
Cleaning House
The State Bank of India is once again taking the broom to bad loans.
How much?: The bank has circulated a list of 331 non-performing accounts that collectively owe it over ₹96,000 crore (~$11.6 billion) to asset reconstruction companies (ARCs), The Economic Times reports.
Marquee bites the dust: The list includes names that were at the top of the heap of India's corporate sector until a few years ago. Among them are companies owned by Anil Ambani, once the world's sixth-richest person, retail pioneer Kishore Biyani's Future Group, New Delhi-based infrastructure conglomerate Jaypee Group, and consumer goods maker Videocon Group.
ARCs, meanwhile, will be closely watching Edelweiss ARC, which is in the cross-hairs of a criminal investigation after loan defaulter Nitin Desai allegedly committed suicide. Edelweiss has denied any wrongdoing and said it had followed the Reserve Bank of India's loan recovery framework.
SPORTS BUSINESS
Is India Ready For Licensed Sports Merch?
Have you bought your jersey yet for the ICC Men's Cricket World Cup? While Adidas is selling the official India jerseys for ₹999-4,999 ($12-60), there are other brands as well that sell official merchandise for the Indian cricket team, Indian Premier League franchises, Premier League football clubs, and more. In the latest edition of The Playbook, our weekly newsletter on the business of sports and gaming, Jaideep Vaidya dives into India's licensed sports merchandise industry. You can read it here and subscribe to The Playbook below.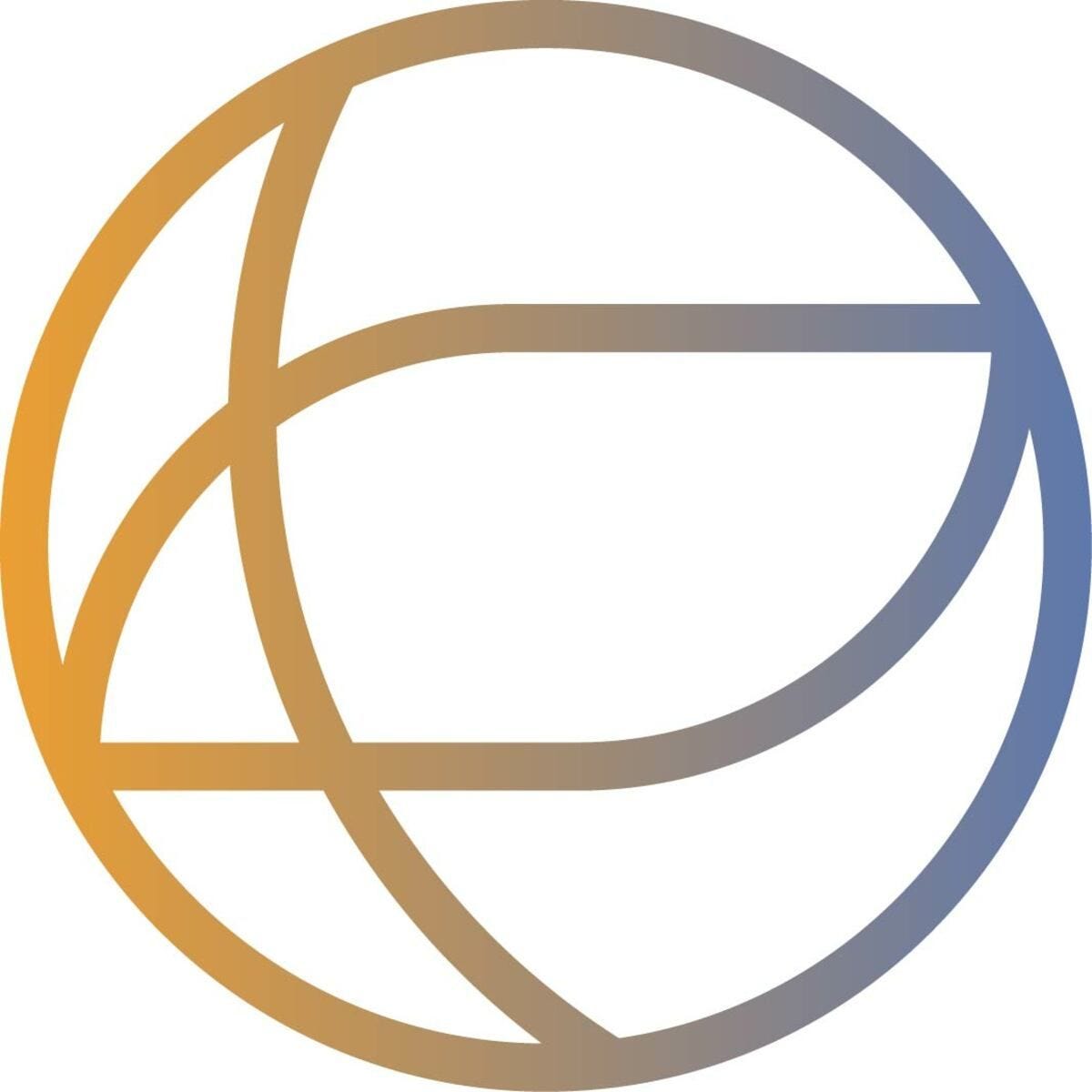 The Playbook
A weekly newsletter that deconstructs the business of sports and gaming.
EMPLOYMENT
IT Is A Washout This Year
Macroeconomic headwinds in the US and Europe have forced Tata Consultancy Services, Infosys, Accenture, Cognizant, etc., to cut down on hiring in India. IT services companies recruited 250,000 people in FY23. That's expected to drop to 50,000-10,000 this year, per talent solutions firm Xpheno. Recruitment is down ~50% year-on-year in August, and even freshers will likely suffer.
Silver lining: Conversely, there's a lot of demand for talent in India's beauty industry, specifically haircare, skincare, colour cosmetics, and fragrances. With retail stores opening up post-Covid, there's a 35-50% rise in demand for beauty advisers, sales personnel, and beauticians. From traditional players such as Hindustan Unilever, Procter & Gamble, and L'Oreal to new-age brands like Nykaa, Mamaearth, and Sugar Cosmetics, everyone's hiring.
But: Indian manufacturing companies are barely hiring any women due to a myriad of reasons, such as unsuitable working conditions and gender bias.
TECH
Back To Basics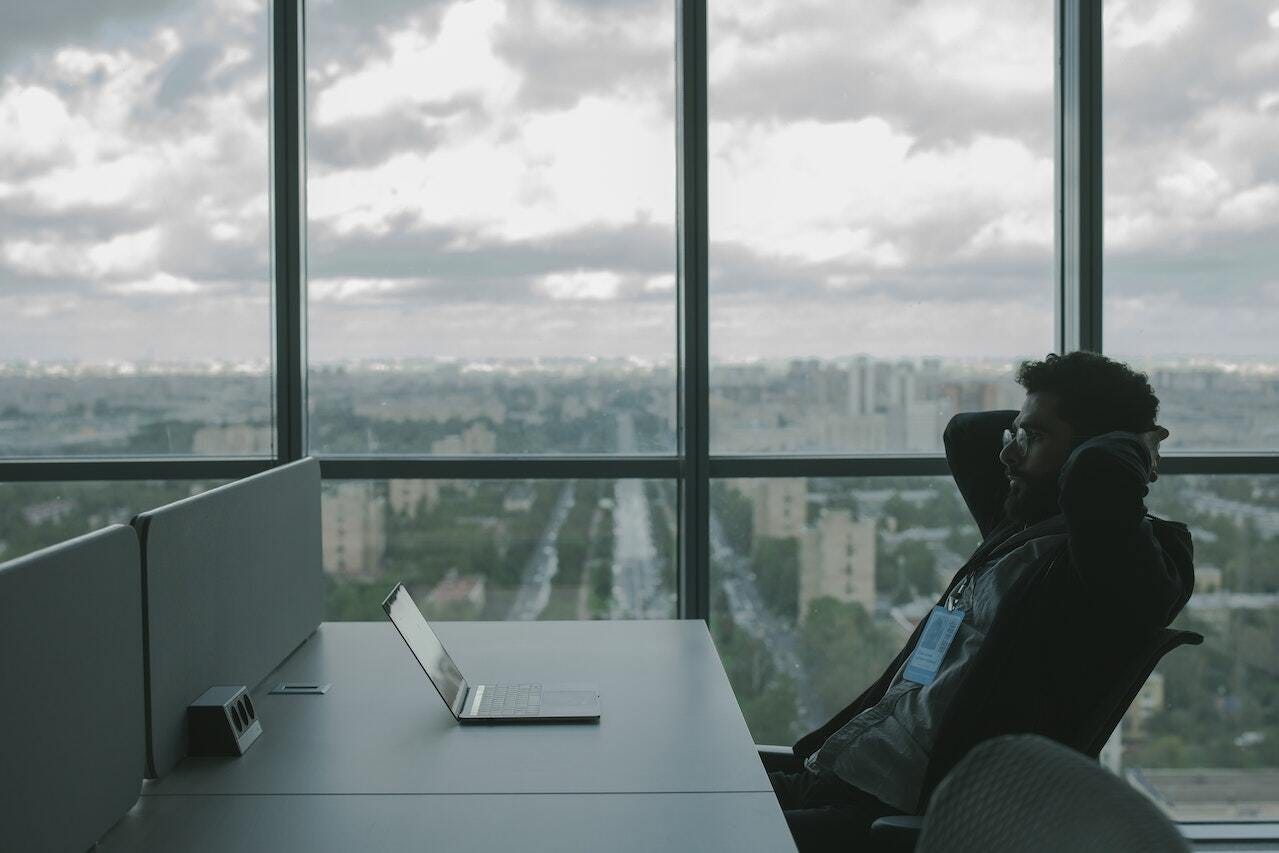 Photo by cottonbro studio/Pexels.com
The author of this copy is writing offline, using multiple-page mode in a word processor client that isn't Google Docs. They don't like Google Docs. But real-time collaboration requires them to use it, so these words will be copy-pasted in the cloud-based productivity suite—one supplemented by other always-on workplace apps such as Slack.
What if they didn't have to do this anymore? What if we could collaborate offline, each of us having copies of the same document on local devices and still syncing up? Thanks to a technology that enables peer-to-peer collaboration instead of everything being on centralised servers that not only mine data, but are weaponised in the AI wars?
This is "local-first software", a manifesto gaining ground among developers. If you're wondering why this is worth writing about, consider that Apple wants to compress AI models to run on its devices rather than the cloud.
The Signal
The technology—'conflict-free replicated data type'—is the basis of Automerge, already being used for "local-first" versions of Slack, Photoshop, Google Docs, etc., and by the likes of The Washington Post and Jupyter Notebook.
The movement is reminiscent of the early internet and Web3's decentralisation pitch. The crypto bubble may have burst, but the idea of a federated internet lives on in the form of Twitter alternatives like Bluesky, and calls to bring back physical media as streaming majors shrink cloud-based/digital libraries for tax write-offs. It'll be interesting to see how Apple and disenchanted programmers (inadvertently) join forces against Big Cloud.
FINANCE
Chasing Dreams On Credit
The ZIRP (zero interest rate policy) party is over. With rising inflation and household incomes not keeping up, Indian borrowers may default or cut back expenses to keep up with EMIs. Indian households are in more debt than ever, to 1.8x of their savings.
There are two problems: reduced spending hurts economic growth, and more defaults hurt banks. The Reserve Bank of India found that nearly a third of home loan borrowers aren't earning enough to pay debts and afford costlier necessities.
Buy-Now-Pay-Never: Buy-now-pay-later (BNPL) companies offering working capital to small retailers are also struggling to grow. Forced to hike interest rates and impose convenience fees to generate profit, they're now losing customers to traditional, offline lenders. Meanwhile, rising defaults are squeezing them dry.
BNPL startups lending to regular folks aren't faring better. They're spending more on marketing, struggling to maintain mandatory reserves, and chasing paper-thin margins.
ENERGY
Oil Prices May Trip India's Inflation Fight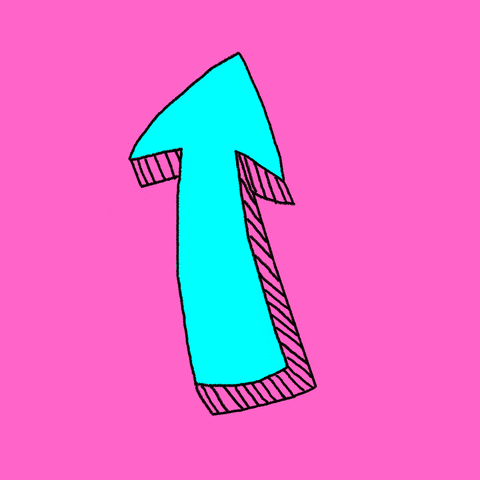 When the Reserve Bank of India's monetary policy committee meets later this week, international oil prices are bound to be a subject of interest.
India has benefited from cheap oil from Russia ever since the latter launched a war against neighbour Ukraine. Russian oil purchased in June cost just $68.17 per barrel, including transportation. It was more than $100 per barrel a year earlier. Clearly, the trade has played an important part in keeping inflation under control.
It'll be tougher in the coming months when import prices (without shipping costs) cross the US sanctions threshold of $60 a barrel. Ukrainian drones attacked a Russian tanker in the Black Sea, raising trade risk on the route through which the country ships about a fifth of its oil. Russia and Saudi Arabia have already cut back supplies to prop up prices as demand skids in the slowdown-hit West.
FYI
It's official: The Lok Sabha has passed the Digital Personal Data Protection Bill, 2023, despite concerns raised by the Opposition, advocacy groups, and organisations such as the Editors Guild of India.
Big move: Indian origin accountant Vaibhav Taneja (45) is the new CFO of Tesla after the surprise exit of Zachary Kirkhorn who was seen as Elon Musk's successor.
In control: Paytm founder-CEO Vijay Shekhar Sharma will acquire Ant Financial's 10.3% stake in his company, worth $628 million. The acquisition, which did not involve a cash payment, will increase Sharma's Paytm stake to 19.5%.
Discounted cricket: India's cricket regulator BCCI has slashed the base sponsorship rate for international fixtures by 36% to ₹2.4 crore (~$290,000) per match.
Cashing out: US private equity firm Blackstone may sell half its stake in some of its real estate assets in Pune and Hyderabad to Singapore sovereign fund GIC for $1.5 billion-$2 billion.
Hmm: Meesho's CFO Dhiresh Bansal claims that the e-commerce startup has reported its first-ever profit, and that it's targeting an IPO "in the next 12-18 months".
Foray: In a first for a major US corporation, PayPal has launched PayPal USD, its US dollar-backed stablecoin in a move to deepen its crypto/web3 payment offerings.
THE DAILY DIGIT
$173 billion
The amount short-seller Hindenburg knocked out of Adani Enterprises (Gautam Adani), Block (Jack Dorsey), and Icahn Enterprises (Carl Icahn), collectively, this year. (Bloomberg)
FWIW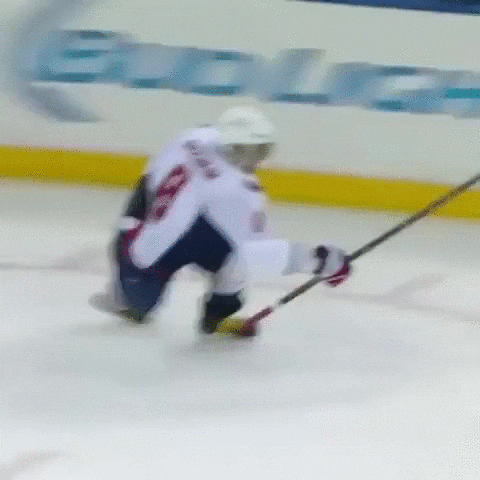 Pucker up: Who would have imagined that BookTok and hockey would come together for a social media drama? TikTokers can't get enough of hockey-themed romance novels. Get this: the top 10 sports romances on Amazon are dominated by hockey (?!). Last year, NHL team Seattle Kraken's TikTok shared content aimed at BookTok audiences, and Kraken player Alex Wennberg became the unofficial brand ambassador of the subgenre. However, the experiment backfired. Wennberg and his wife had to ask readers to stop sexually harassing him 😳. What do we say? Another week, another internet subculture mess.
Cards on the table: Pitch decks will only take you so far in China. Fund-seeking entrepreneurs approaching bankers and government officials must master Guandan poker, a four-person game that translates to "throwing eggs" or "throwing bombs". It's becoming so popular in negotiating circles that financial institutions like CITIC Securities are creating bespoke card sets. Restaurants in Jiangsu province are setting up tables for diners to enjoy the game before breaking bread. For their sake, we hope they've got their game faces on.
Away from it all: Dining at fast-food restaurants in the US doesn't have the appeal it once did. Patrons now prefer eating food at home or in the office or car. Data from market research firm Circana shows that consumers ate 14% of their orders in fast-food chains this year. The figure stood at 21% before the pandemic. That said, fewer footfalls have their benefits: fast-food chains are more efficiently run now and require fewer staff. Yet, they prefer sticking to the tried and tested method, i.e. investing billions to improve US franchises every 10 years. Well, who's going to tell them?
Enjoy reading The Signal? Consider forwarding it to a friend, colleague, classmate or whoever you think might be interested. They can sign up here.
Do you want the world to know about your story, product, service or message? Advertise in The Signal.
Interested in the business of sports and gaming? Subscribe to The Playbook here.
Interested in the business of content? Subscribe to The Impression here.
Write to us here for feedback on The Signal.