Discover more from The Signal
The Signal is a daily curated newsletter that helps you understand the latest developments in business, tech, finance, economy, and policy with sharp analysis and crisp insights thats fun to read arriving at 8AM daily in your inbox.
Over 81,000 subscribers
Google's choice
Also in today's edition: Spotify's Audible ambitions; Facebook tries democracy; Luxe home inflation; It's YouTube vs TikTok
Good morning! You wouldn't look for boot space in a Ferrari, would you? Well, they sure have a "frunk" but utility is not top of mind for the designers at Maranello. That's changed with the Purosangue, a crossover 😲 SUV. Bloomberg reports that the four-seater has ample storage space and a throaty growl. The name means "pure blood" in Italian and Ferrari even sued an eponymous charity to get it, the Financial Times had reported in 2020. Of course, the prancing horse is fast.
🎧 YouTube is taking on TikTok. Public movie screenings have returned to Kashmir after 23 years. The Signal Daily is available on Spotify, Apple Podcasts, Amazon Music, and Google Podcasts, or wherever you listen to your podcasts.
If you enjoy reading us, why not give us a follow at @thesignaldotco on Twitter and Instagram.
The Market Signal*
Stocks: The US Fed Reserve raised its key rate by 0.75 percentage point. The third straight hike further stoked chances of a recession but that will not deter the Fed from hiking rates even more if inflation is not contained.
Brokerage firm Jefferies noted that investors remain skeptical about Zomato's bet on quick commerce with Blinkit. Furniture retailer Pepperfry is seeking to file draft IPO papers with Sebi in the coming months to raise $250 million-$300 million.
Early Asia: The SGX Nifty was trading below its previous close (-0.75%) at 7:30 am India time. The Hang Seng Index (1.62%) and Nikkei 225 (1.27%) were in the red.
MUSIC STREAMING
Spotify Is Coming For Audible
Spotify added a missing piece—audiobooks—in its oeuvre to take a major leap towards becoming a complete audio streaming destination. The Swedish company will introduce 300,000+ audiobook titles to its US users. But unlike music and podcasts, users would have to purchase them from a…website. Spotify has its reasons (read in-app payments).
The flywheel: For a platform long identified with music and off-late, podcasts, audiobooks offer yet another touch point to hook users. It is also a way to be less dependent on music, which costs a lot to operate because of royalties. Spotify had given away its intentions when it acquired the audiobook distribution company, Findaway.
The opportunity: Audiobook adoption rose during the pandemic and the category is poised to grow at 20% annually. Among those standing in Spotify's way are well-entrenched players, Audible and Storytel. Apple and Google are reading out books too.
TECH POLICY
Facebook Wants You To Help Make Its Policies
Maybe not just yet, but it is getting there.
Tech writer Casey Newton wrote about an experiment Facebook (the social network) ran with a policy consulting shop. It gathered 250 people across five countries to look at how it could handle "problematic climate information" on its platform. The idea was to get Facebook users to have a say in the platform's policymaking process—typically what the suits at Menlo Park do.
Platform democracy, what? Aviv Ovadya of Harvard Kennedy School's Belfer Center, defines "platform democracy" as enabling "the creation of independent 'people mandates' for platform policies—something invaluable for impacted populations, the governments which are constitutionally unable to act on speech, and even the platforms themselves."
Translation: Where users have a say in platform policies.
Baby steps: Given the opaque nature of how platforms make policies (let alone enforce them as we learnt in Frances Haugen's revelations), Meta may be headed the right way.
TECH POLICY
Play Store Gets Picky
As the RBI and the government tighten rules to rein in Big Tech domination in India's finance sector, Google has agreed to enforce more app transparency in its Play Store.
Open it up: Loan and credit services apps will have to prominently link to their finance partners, be it a bank or non-banking finance company (NBFC). The apps are also required to display details of their services such as interest rate and payment schedules. Play Store will chuck out non-compliant apps.
Meanwhile, online gaming company WinZo has sued Google for discrimination in a Play Store pilot for fantasy gaming and rummy apps. Google recently did a U-turn on its policy of not allowing online gaming apps that involved money and decided on a year-long pilot with some skill-based fantasy sports and rummy apps.
The Signal
Google—for that matter most consumer-facing global tech firms—confront a peculiar problem in India. While the country has been at the forefront of rolling out cutting edge digital financial services even ahead of developed countries such as the US, frauds are common because of low financial and digital literacy. That means, their approach to regulation in India has to be more nuanced and sometimes very different from global policies.
As for fantasy sports and rummy, it helps that the land's apex court has categorically declared them as games of skill and not gambling. WinZo, however, says Google picking apps for its pilot itself puts those left out at a disadvantage.
LUXURY
Swish Pads Now Cost More To Rent
If you need proof that inflation doesn't dent luxury spending, look no further than the rental market in metropolitan cities.
Living it up: Rents in posh locations in Delhi, Mumbai and Bangalore are going through the roof as well-heeled executives and diplomats who had gone home during the pandemic are returning. Realty brokers estimate luxury rentals in Delhi are up 50% compared to last year.
Sales too: Not just rented properties, demand for ultra-luxury homes for outright purchase is also going up. Luxe home sales doubled in the first half of 2022 with Mumbai topping the chart. The elite club of high net worth individuals is expanding with India adding 40 billionaires last year alone.
CREATOR ECONOMY
YouTube Pulls Out Its Old Playbook To Take On TikTok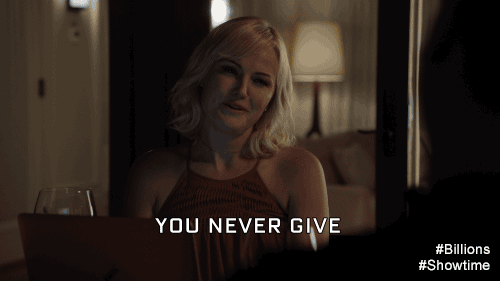 YouTube is going back to its roots to have a shot at the short-video wars: revenue sharing. Starting January 2023, YouTube Shorts creators who reach 10 million views will be eligible to earn money through its partner program. This is a throwback to how YouTube pioneered, and then grew what's known as the "creator economy" today.
The weeds: Shorts will share 45% of its ad revenue with creators, a leaf out of its own successful playbook. The streaming giant is also making music licensing easier for video creators.
Hop, skip, jump: With revenue-sharing, YouTube is also looking to leap over rivals TikTok and Instagram Reels, which currently work with "creator funds". YouTube too had a $100 million fund for Shorts, but will now end it.
Bonus: TikTok was lenient with influencers, celebrities, and other VIPs (people with more than 5 million followers) when it came to content moderation.
FYI
Caught in the act: IT major Wipro has fired 300 staffers for allegedly moonlighting for competitors while being on its payroll.
India calling: Apple might make a quarter of its iPhones in India by 2025, according to JP Morgan analysts. The move is spurred by geopolitical tensions between the US and China and the latter's Covid-19 lockdowns.
Look east: The Adani Group will develop a deep sea port in Tajpur, West Bengal. The proposed investment for the project is pegged at $3.1 billion.
Breached: UK-based fintech company Revolut was hit by a cyberattack that exposed the personal details of tens of thousands of customers.
Elite club: Ratan Tata, the former chairman of Tata Sons, will be on the Prime Minister's PM-CARES fund as a trustee.
One airline: The Tata group is considering consolidating its existing airline businesses— Vistara and AirAsia India under Air India by 2024. How will it work? Here.
Nod: The Union Cabinet has okayed a grant worth ₹19,500 crore for the production-linked incentive (PLI) scheme to manufacture high-efficiency solar modules.
FWIW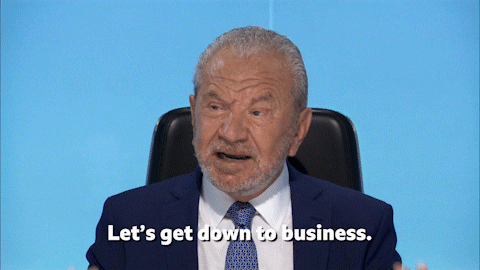 Thumbs up: The four-day work week finally has a case. About 41 of the 73 UK firms that tried it will integrate the schedule permanently. Employers reveal that productivity improved on the whole and that employees were much happier. Now, who wouldn't want that?
Think twice: Turns out, NyQuil chicken is no public health challenge. It is users reacting to a single video over and over again. The FDA's warning probably puts the spotlight on the bizarre trend than putting out the fire.
Art therapy: A visit to the museum is part of a therapy prescription in Brussels. Psychiatrists are testing a program to help those dealing with stress, anxiety, and depression. Science backs the theory that viewing art can improve serotonin. Okay, then.
Enjoy The Signal? Consider forwarding it to a friend, colleague, classmate or whoever you think might be interested. They can sign up here.
We recently got funded. For a full list of our investors, click here.
Want to advertise with us? We'd love to hear from you.
Write to us here for feedback on The Signal.