Discover more from The Signal
The Signal is a daily curated newsletter that helps you understand the latest developments in business, tech, finance, economy, and policy with sharp analysis and crisp insights thats fun to read arriving at 8AM daily in your inbox.
Over 81,000 subscribers
Google's India pitch
Also in today's edition: Twitter cancels Musk; Tatas swoops down on UTI MF; The end of pacifism; India is duty bound
Good morning! If you're one of the rare few who can decipher a doctor's illegible prescription, this isn't for you. TechCrunch reports that Google is rolling out a feature that'll identify medicines from prescriptions uploaded by users. The Mountain View-based giant apparently worked with pharmacists—the only people who can consistently decipher doctors' handwriting without squinting—for the "assistive technology". The feature will be a part of Google Lens, which incidentally has the highest number of users in India.
🎧 Party drugs such as LSD and MDMA are being reviewed for treating mental health. Of course, without the high. Argentina may have won the World Cup, but host country Qatar also emerged as a winner. The Signal Daily is available on Spotify, Apple Podcasts, Amazon Music, and Google Podcasts, or wherever you listen to your podcasts.
If you enjoy reading us, why not give us a follow at @thesignaldotco on Twitter and Instagram.
The Market Signal*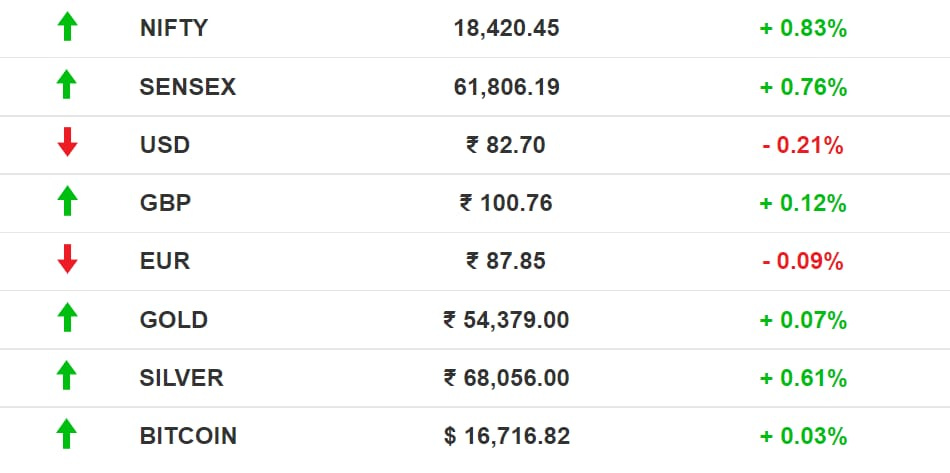 Stocks: Chinese leaders pledging to boost consumption and support the private sector uplifted investor sentiment in US markets, Bloomberg reports. Investors see central banks to be on the verge of taming inflation.
Indian indices, which have been taking cues from global markets, were hovering near lifetime highs. The board of market regulator Sebi, which met on Monday, was expected to bring in new disclosure requirements for the top 250 firms. New norms will likely require companies to confirm or deny rumours that can impact business or share price, the Business Standard reports.
Early Asia: The SGX Nifty slid lower (-0.19%) than its previous close at 7.30 am India time. The Hang Seng Index (-1.27%) was swimming in the red. Nikkei 225 gained momentum (+0.22%).
SOCIAL MEDIA
Elon Could Soon Log Out Of Twitter
Vox populi, vox dei. It started with a poll and may probably end with a poll.
Jesse Brenneman

@Jesse_Brenneman
Vox Populi, Vox Dei — no, not that Populi, a different one.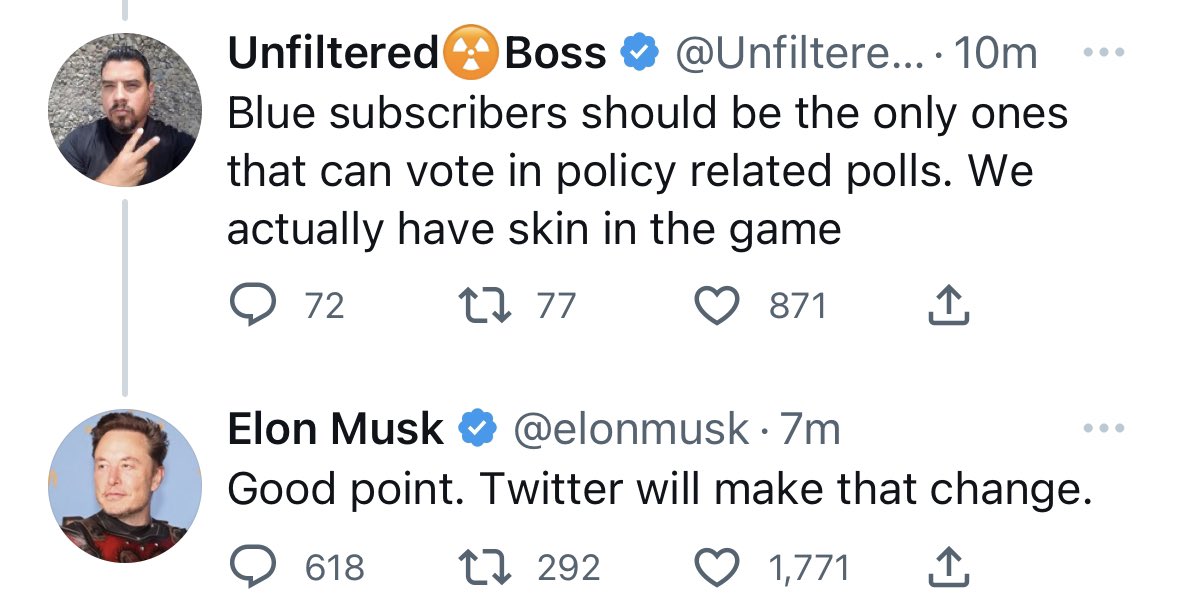 Dec 20, 2022
3.63K Likes   268 Retweets   43 Replies
Context: Musk recently enforced a ban on posting links from rival social networks such as Facebook, Instagram, and Twitter alternative Mastodon. This was rescinded, but not before journalist Brendan Keefe reported the move to the Federal Trade Commission (FTC) for possible antitrust violations.
The FTC earlier raised concerns over whether Twitter could follow its 2011 consent decree on data privacy and security. The US regulator has been cracking the whip against Big Tech.
Elsewhere, Germany demanded an explanation for Twitter suspending journalists. The EU has threatened sanctions.
Thierry Breton

@ThierryBreton
Platforms can't keep flip-flopping on policies.
The #DSA sets clear rules — now we have a clear implementation #date too.
I've instructed 🇪🇺 Commission teams to enforce DSA no later than:
1 September 2023
Strongly encouraging platforms to fully comply even sooner.
#BeReady
Dec 19, 2022
866 Likes   253 Retweets   63 Replies
Bye-bye?: Regulatory risks are yet another burden for a CEO already desperate for new Twitter investors and whose other company is already floundering because of its association with him.
MUTUAL FUNDS
Tata To Buy Fund House With PSU Roots
The Tata Group is close to buying UTI Mutual Fund, India's oldest asset manager, with over 10 million investors.
Bump up: The group may shell out ~₹7,000 crore ($847.5 million) to buy majority ownership of the UTI Asset Management Company, currently ranked eighth in the industry measured by assets under management. It will be No. 4 if merged with Tata Mutual Fund.
Although not unexpected, this marks the biggest consolidation in the industry in recent times. Last month, HSBC's asset management arm had purchased L&T Mutual Fund for $425 million. Last year, Sundaram AMC bought Principal Mutual Fund for ₹338 crore ($41 million).
India's MF industry has grown 5x in the last 10 years and now manages ₹40.4 lakh crore ($489 billion) in assets. Riding on the popularity of systematic investment plans, mutual funds are expected to grow at ~21.5% annually.
GEOPOLITICS
Pacifists No More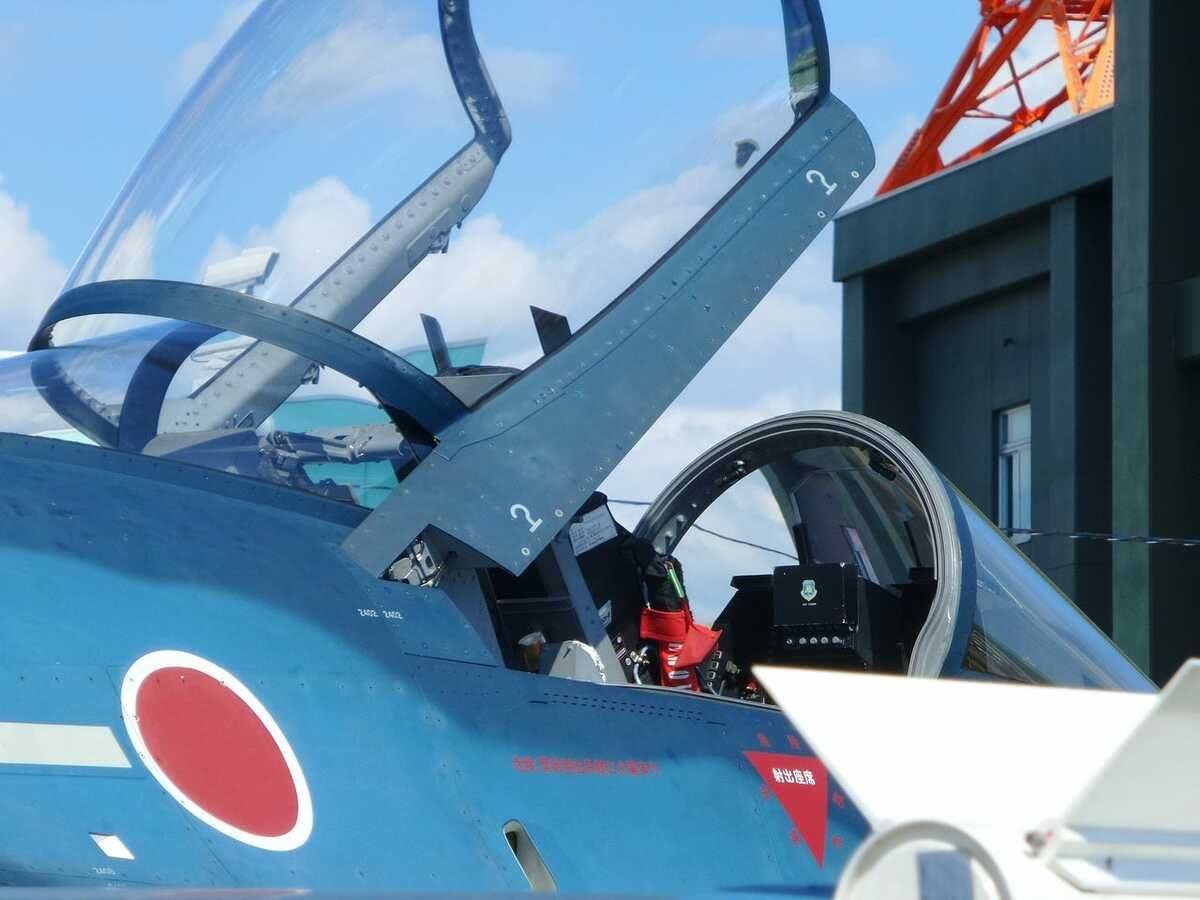 James Baldwin once said that people were trapped in history, and history was trapped in them. Nowhere was this truer than in Japan, whose devastation during WWII forced the country and its people towards pacifism.
That was then. Japan may no longer cap defence spending at 1% of its GDP. PM Fumio Kishida is increasing outlays by 60% over the next five years, marking Japan's biggest increase in military spending since 1945.
Why?: Russia, China, and North Korea. Japan and Russia's decades-old dispute over the Kuril Islands may worsen after Tokyo joined the west in imposing sanctions over Ukraine.
China—which will perhaps flex more territorial muscle now to distract citizens from domestic flubs—has historically strained relations with Japan that have taken on a new contour over Taiwan.
As for the North Korean threat, it's been enough to bring old foes South Korea and Japan closer. Both countries are also cementing unprecedented defence partnerships, albeit with different strategies.
The Signal
Japan's WWII ally Germany, also largely pacifist despite being a NATO member, has boosted defence spending after the Russia-Ukraine war.
Russian president Vladimir Putin single-handedly upended neutral policies in the EU after his 2014 annexation of Crimea. In the years since, several countries restored conscription, and non-aligned Sweden applied for NATO membership alongside Moscow-wary Finland. The Baltic countries could well follow.
But Japan's ageing population and struggle to find new recruits puts it in a unique position, not least because citizens overwhelmingly oppose tax hikes to fund military spending. Regardless, it's the end of the new peace, as Yuval Noah Harari wrote last week.
TECH
Digilocker@Android
Google CEO Sundar Pichai and India's IT minister Ashwini Vaishnaw had a cosy chat at the eighth Google For India event. They also announced:
Digilocker 🤝 Files: Google's Files app will integrate with Digilocker to enable easy access to government-issued IDs and documents. It will be default in Android phones and will use machine learning to organise the documents, which will be stored on the device itself.
Edtech: Creators can now host courses on YouTube in a structured manner, for free or for a fee.
Google has the tech prowess to build formidable security features in the Files app, no doubt. However, at a time when cyber fraud is rising, users would have benefited from the added shield of a privacy law that is now not expected until mid-next year.
We didn't hear anything about Google making Pixel in India either, as some reports suggested.
UNION BUDGET
Trade Walls May Rise Higher
India is planning more walled gardens built with customs duty bricks to promote local manufacturing.
Why?: We are spending too much on imported goods, including oil and electronics, while not selling enough to foreigners. The wonky export-import equation and a weak rupee are widening the trade deficit, which in turn will put more pressure on the rupee and fuel what is known as imported inflation. Simply put, even Chinese products will not be so cheap anymore.
How?: The government has a neat little trick up its sleeve—hit "non-essential" imports with higher duties. It has already hiked duties on more than 4,000 items. For example, local makers of headphones such as boAt and Noise had a windfall when customs duty on wearable electronics went up. More is in store this February, it seems. The government is reportedly busy handpicking duty targets.
FYI
Meta-focus: Meta will continue to devote about 20% of its costs to its metaverse division, Reality Labs, in 2023. That's despite critics raising questions over the division focused on augmented and virtual reality.
Creating economy: YouTube, citing a report by consulting firm Oxford Economics, claimed that the creators on its platform contributed ₹10,000 crore ($1.2 billion) to India's GDP in 2021 and supported the equivalent of 750,000 full-time jobs in the country.
Plastic surgery: India's largest private lender HDFC Bank is aiming to issue one million credit cards per month. If achieved, it would be a remarkable turnaround for the bank, after serving an eight-month credit-card ban two years ago.
Freezing winter: Trading volume on crypto exchange WazirX dropped 76% year-on-year to $10 billion between January-November.
Add to cart: Wipro Consumer Care & Lighting has acquired Nirapara, one of Kerala's largest-selling packaged foods and spices brands, for an undisclosed sum.
Game over: Epic Games has agreed to pay $520 million to resolve the FTC's allegations that the Fortnite developer invaded children's privacy and tricked players into making unintended purchases.
More trouble?: Two California-based Tesla employees have been reportedly fired for drafting letters that were critical of the company and its CEO, Elon Musk. Earlier this year, Space X employees also made similar claims.
Sale?: Promotors of Dabur India, The Burman family, are looking to part with a stake valued at ₹820 crore through a block deal.
THE DAILY DIGIT
40 billion
The minutes of watch time clocked across India for the 2022 FIFA World Cup on JioCinema and Sports18 platforms. Kerala, West Bengal, and Northeast India recorded the highest traction. (Moneycontrol)
FWIW
Guilty conscience: Steven Spielberg may have won an Oscar for Jaws (1975), but he has some regrets about making the movie. The director revealed he's wracked with guilt over how the 1975 thriller drummed up support for killing sharks following its release. He added that he feared sharks "are somehow mad at me for the feeding frenzy of crazy sports fishermen that happened after 1975". Well, tbh, Spielberg can stay pressed. We'd be mad too.
Revolutionary?: Universities are being forced to think of better ways to evaluate students than essay-writing after the emergence of AI chatbot ChatGPT, which can imitate academic work. Plagiarism detection platform Turnitin is already working on a tool to detect AI-plagiarised work. In related news, ChatGPT is being employed to impress potential dates on...Tinder. We can't make up our minds on what's worse.
Monkey see, monkey do: The US is facing a shortage of lab monkeys. A smuggling scandal in Cambodia has aggravated the crisis. China, which was the US' biggest supplier, slapped an export ban in 2020. This isn't good news for American medical research that's dependent on lab monkeys to develop vaccines. US scientists are pressing for domestic breeding programmes. Animal rights group Peta couldn't be happier.
Enjoy The Signal? Consider forwarding it to a friend, colleague, classmate or whoever you think might be interested. They can sign up here.
Do you want the world to know your story? Tell it in The Signal.
Write to us here for feedback on The Signal.