Discover more from The Signal
The Signal is a daily curated newsletter that helps you understand the latest developments in business, tech, finance, economy, and policy with sharp analysis and crisp insights thats fun to read arriving at 8AM daily in your inbox.
Over 81,000 subscribers
Govt cooks a crypto killer
Also in today's edition: TikTok's tiger parenting; US' Russia stick for China; Razor rolls up where Thrasio slips; OTTs bet on video games' movie avatars
Good morning! This would make Tony Stark proud. Microsoft is testing a combat system with HoloLens augmented reality goggles for the US army, reports Bloomberg. MS' $1.3 billion bet in development could potentially be worth $22 billion in contracts. Microsoft has leapfrogged rivals such as Meta and Apple in mixed reality equipment, showing off its Star Trek-like capabilities by helping holographically port a doctor to the International Space Station.
The Market Signal*
*As of 5.51 pm Indian Standard Time
Stocks: Indian equities recovered somewhat in late trade but stocks elsewhere were routed as markets were gripped by the fear of a global recession. The rupee plunging to record lows against the dollar weighed on traders even as foreign investors made a beeline for the exit.
Early Asia: The Nifty was down nearly 1.5% in Singapore, Nikkei 225 was trading about 2% below its previous close and Hang Seng had slipped 2.74% at 7:20 am India time.
CRYPTOCURRENCIES
Choked In India, Embraced In America
The government may yet achieve the end of cryptocurrency trading in India even without outright banning it. The GST Council is considering a 28% tax on all crypto transactions on a par with lottery and betting.
Crypto investors already pay a 30% tax and cess and surcharge on their incomes.
Good collateral: Elsewhere, in a sign of increasing Wall Street acceptance of crypto, Goldman Sachs structured its first bitcoin-backed loan to Coinbase. Bitcoin has relatively been the most stable cryptocurrency globally, with Goldman seeing it as sharing space with gold as a store-of-value asset.
In lockstep: Incidentally, Bitcoin has also enjoyed some correlation with stock prices, often moving in tandem with them. Over the weekend, it fell to its lowest since January. US index futures fell steeply soon after.
SOCIAL MEDIA
Goofy TikTok Has A Gnarly Work Culture
Pitting employees against one another, pushing them to the point of sleep disorders and therapy, 85 hours of meetings every week, secrecy over company data, reporting structure, and compensation– these are just some of the troubling accusations against the world's fastest-growing social media platform.
Beijing-fuelled burnout: TikTok's American workforce is expected to take a leaf from the work culture in China, where parent ByteDance is based. This included 12-hour workdays. The result: high attrition.
IPO bound?: The revelations will be little more than a PR hiccup for ByteDance though. TikTok's Chinese owner has renamed several subsidiaries, fuelling speculation about a Hong Kong listing.
PS: American teens are turning to their TikTok followers for college recommendations. And a jewellery company—probably fed up of it all—will pay $1,000 to an employee who successfully ditches TikTok for three months.
🎧 TikTok sneaked up and beat its US rivals such as Facebook. New revelations suggest it's outdone them in toxicity as well. Dive straight in!
GEOPOLITICS
Squeezing Russia But Warning China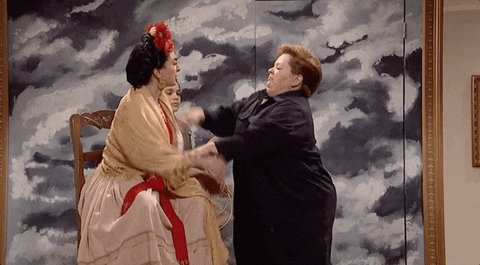 Killing the chicken to scare the monkey may be a Chinese maxim but it is the US that is following it to corner its Asian rival on multiple fronts.
CIA director Bill Burns said Chinese President Xi Jinping has been "unsettled" by the western response to the war in Ukraine. Burns said it will make China rethink making a move on Taiwan.
Finance is life: The US is also forcing Chinese firms to deeper audits, failing which they might lose access to US capital markets. Western sanctions on Russian financial interests have already goaded China to take preventive measures. US' friends in Asia are also making moves against China.
That has not deterred China from stepping in to expand its influence wherever Russia is cut out of. It is already handing out loans to African countries to buy arms. The Philippines elected China-friendly Ferdinand Marcos Jr. as President.
The Signal
China recognises it as "extreme competition short of war". As Brookings fellow Rush Doshi writes in his book The Long Game, for the past decade, China has been building up military strength for a fragmented world where the US' global power was on the wane. The past 10 weeks have, however, led to new SWOT analysis. There are hints it may have been rattled by western unity and harsh sanctions on Russia. There is now even talk of seizing Russia's forex reserves to pay for rebuilding Ukraine. China's economy is struggling and job creation has suffered despite quiet stimulus. The tables have turned.
E-COMMERCE
Indian Rollup Commerce Dances on Razor's Edge
Berlin-based Amazon aggregator Razor Group is eyeing India's highly-competitive rollup commerce market. The company has started approaching Indian sellers and is on a hiring spree here.
Against headwinds: Razor's move comes at a time when the OG of rollup commerce, Thrasio, is reviewing its India plans. The company recently laid off employees and replaced its CEO due to supply chain disruptions, troubles consolidating its business, and a global dip in online shopping. Its playbook was copied by local rollup firms Mensa Brands, Good Glamm Group, GlobalBees, etc.
Question mark: Razor Group founder Tushar Ahluwalia moved from Delhi to Berlin after burning through cash at his fast-fashion startup, StalkBuyLove. The platform's vendors and influencers had not been paid for months. StalkBuyLove folded in 2019.
🎧 Rollup commerce was flying high in 2021. While home grown companies gradually built up presence, big daddy Thrasio made an entry too. But it has now taken its foot off the pedal even as European rival Razor revs up. Here's all the action!
ENTERTAINMENT
Can Video Game Adaptations Revive Streaming?
Studios and streaming platforms are betting on video games in the cutthroat race for blockbuster content. Sony—which has an extensive gaming catalogue—is producing at least five PlayStation titles for film and TV. Sony's PlayStation Productions released Uncharted in February 2022.
Netflix effect: The world's largest subscription streamer is struggling but going full steam. After pathbreaking adaptations of The Witcher, Arcane, and Castlevania, Netflix will release a Cyberpunk 2077 and BioShock series. The ramp-up on originals coincides with Netflix's shrinking library.
Amazon Prime Video has Mass Effect and Fallout; incidentally, PlayStation Productions' God of War will release on the platform. The Last of Us, also by Sony, will release on HBO and HBO Max.
Summer scorchers: Paramount's Sonic the Hedgehog 2 just became America's highest-grossing video game film. But Marvel's Doctor Strange is 2022's biggest opener.
FYI
Sails through: The LIC IPO was oversubscribed three times but not before some anxious moments when an institutional investor pulled out, leaving a ₹450 crore hole to be filled up at the last moment by SBI.
Better gig: In what could be a landmark move if implemented, India's National Health Authority may extend Ayushman Bharat health scheme to gig economy workers.
Turn Croat: OYO has acquired Croatian vacation property manager Direct Booker for $5.5 million.
Sukhi roti: The demand for Indian wheat amidst a global supply crunch has led to a 12-year-high in atta prices. Mumbai recorded the highest retail price (₹49 per kg) of all metros.
One Rajapaksa goes: Sri Lankan Prime Minister Mahinda Rajapaksa has quit as protests against him and an economic crisis intensified. Protesters set fire to a former minister's house even as a nationwide curfew was imposed.
FWIW
Non-fungible reclamation: Western museums can drag their feet over artefact repatriations for all Chidi cares. The 34-year-old Nigerian is taking matters into his hands and building a metaverse of looted artefacts from Africa and Asia. His team at Looty—which is what the project's called—is visiting museums, scanning the artworks, and turning them into NFTs to record their provenance. No more 'artist unknown'.
Hide and seek: Move over polyurethane, there are newer alt leather options in town. A raft of brands are turning to grapes, mushrooms, fruit waste, rubber, and vegetable oil to replace animal-free materials. Even luxury giants Kering and Hermès—which once swore by fur and animal hides—are moving away from bovine pelts. Tomorrow's brogues may come from wine-reject grape skins.
Golden fleece: Ever since the war broke in late February, Ukrainian president Volodymyr Zelenskyy has addressed the world in a trademark olive green shirt and brown fleece jacket. He's now parted with the latter. The jacket—signed by Zelenskyy himself—sold for $111,000. Proceeds from the 'Brave Ukraine' fundraiser, which raised $1 million in all, will be used to reequip a children's medical centre.
Want to advertise with us? We'd love to hear from you.
Write to us here for feedback on The Signal.