Discover more from The Signal
The Signal is a daily curated newsletter that helps you understand the latest developments in business, tech, finance, economy, and policy with sharp analysis and crisp insights thats fun to read arriving at 8AM daily in your inbox.
Over 81,000 subscribers
GPS loses its bearings
Good morning! Ferrari will soon begin accepting cryptocurrencies as payment in the US. Per Reuters, the Italian carmaker has identified Bitcoin, Ether, and USDC for the initial phase. The payments will be processed by BitPay, a US-based crypto payments service, which will be responsible for verifying that the currencies do not originate from illegitimate sources or involve money laundering, tax evasion, etc. Hmm… reminds us of the Taylor Swift lyrics, "I think I've seen this film before and I didn't like the ending."
Soumya Gupta and Adarsh Singh also contributed to today's edition.
If you enjoy reading us, why not give us a follow at @thesignaldotco on Twitter and Instagram.
The Signal is on Telegram! Join The Signal Forum, where we share what we're reading and listening through the day. Be a part of the conversation!
---
The Market Signal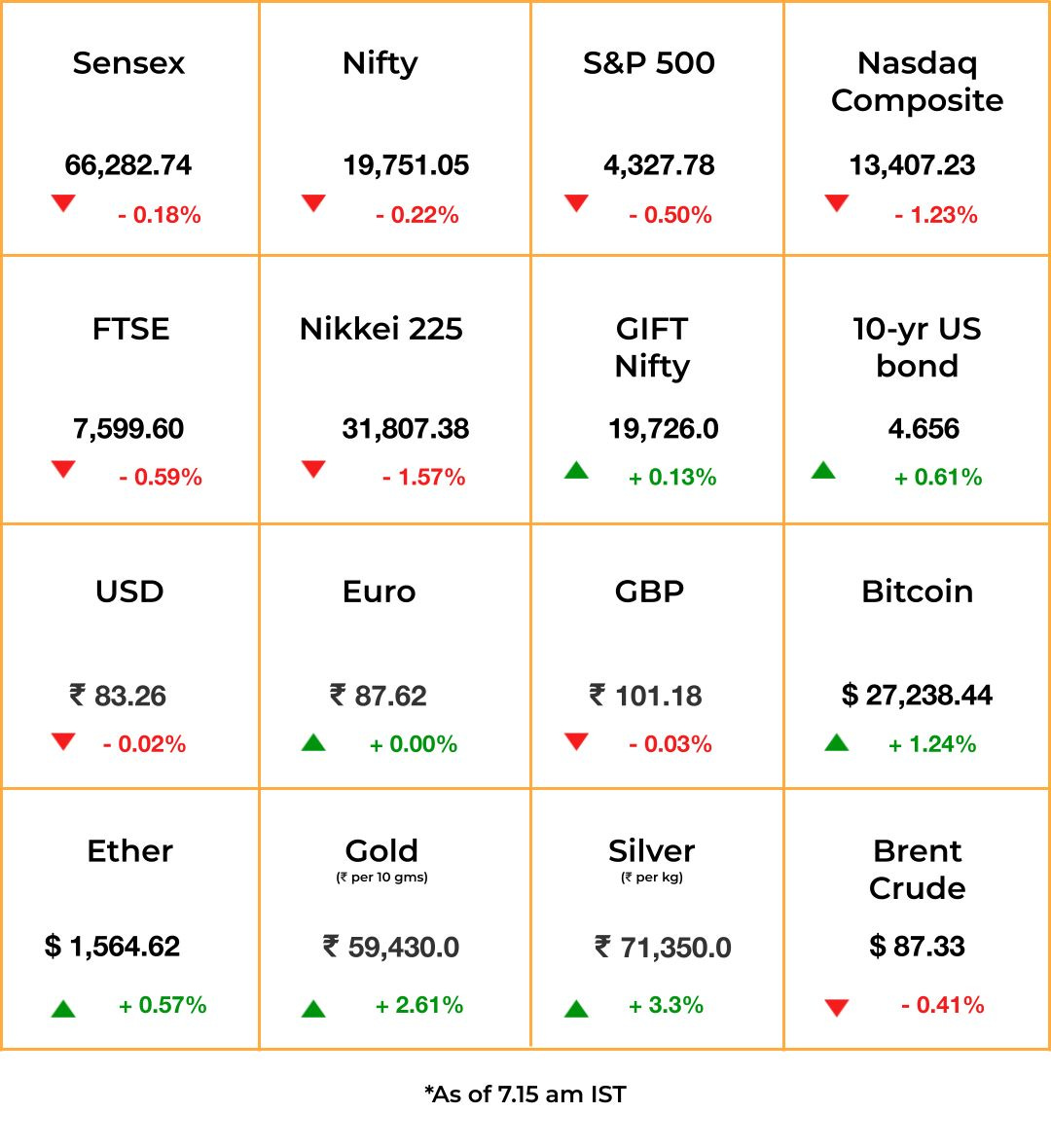 Stocks & Economy: The Israel-Hamas conflict has heightened risks for the global economy, which IMF chief economist Pierre-Olivier Gourinchas had described last week as "limping" and not sprinting.
Asian markets were awash in red in early trade, with the Nikkei 225 down 1.65%. Early deals on the GIFT Nifty, however, suggested a positive start to trading in Indian equities. Investors await HDFC Bank's first quarterly earnings report after it merged with its mortgage lending parent HDFC Ltd. The expectation is the lender will post strong results.
FMCG companies would keep their fingers crossed as weak monsoon in several regions and floods in some others bring uncertainty to the September-December quarter.
Share sale activity is picking up in the primary market, with three companies set to raise about ₹600 crore (~$72 million) this week.
---
DATA
Smile, You're On Camera
In an emulation of Hyderabad, India's most-surveilled city, the Gurgaon police announced it will take "centralised control" of all CCTVs in the jurisdiction, including private cameras. Though CCTVs installed in private compounds are exempt, those panning public spaces such as roads and residential areas will come under its purview.
Why?: FiGhTiNg cRiMe. Gurgaon police currently has centralised control only over CCTVs installed by the Gurugram Metropolitan Development Authority, which it says are limited in reach—in turn impeding investigations.
What's the big deal?: The state is exempt from the Digital Personal Data Protection Act 2023. CCTVs have been a sore point in this regard because of their potential to be misused by law enforcement during or after, say, rightful protests.
Perhaps it's no coincidence that the electronics and IT ministry just recommended that all non-personal data collected by the government be monetised. Make of that what you will.
---
INFRASTRUCTURE
Rolling In The Deep
This year, the world's largest cargo ship Ever Alot skipped India entirely, stopping at Malaysia and Sri Lanka instead. Why? Our ports aren't deep enough.
That may no longer be a problem. The Adani Group launched the Vizhinjam port in Kerala yesterday. Chinese cargo ship Zhen Hua 15 even docked in its 24 metre-deep natural channel, perfect for massive vessels.
Riding the wave: Vizhinjam will further India's ambitions to dominate Indian Ocean trade. India plans to quadruple port capacity by 2047 and earn ₹6,700 crore (~$800 million) in FY24 from privatising ports assets.
Adani is also dealing with domestic competition. Already, rival JSW is slowly scaling up its ports business, although it's more cautious about taking on debt than Adani is.
Rising tide: Meanwhile, global trade is also showing signs of revival, per data from Bloomberg. Global shipping volumes and export orders are higher than a year ago.
🎧 Why Vizhinjam is a port like no other in India. Also in today's episode: kids vs. social media. Listen to The Signal Daily on Spotify, Apple Podcasts, Amazon Music, Google Podcasts, or wherever you get your podcasts.
---
TECH
GPS Lost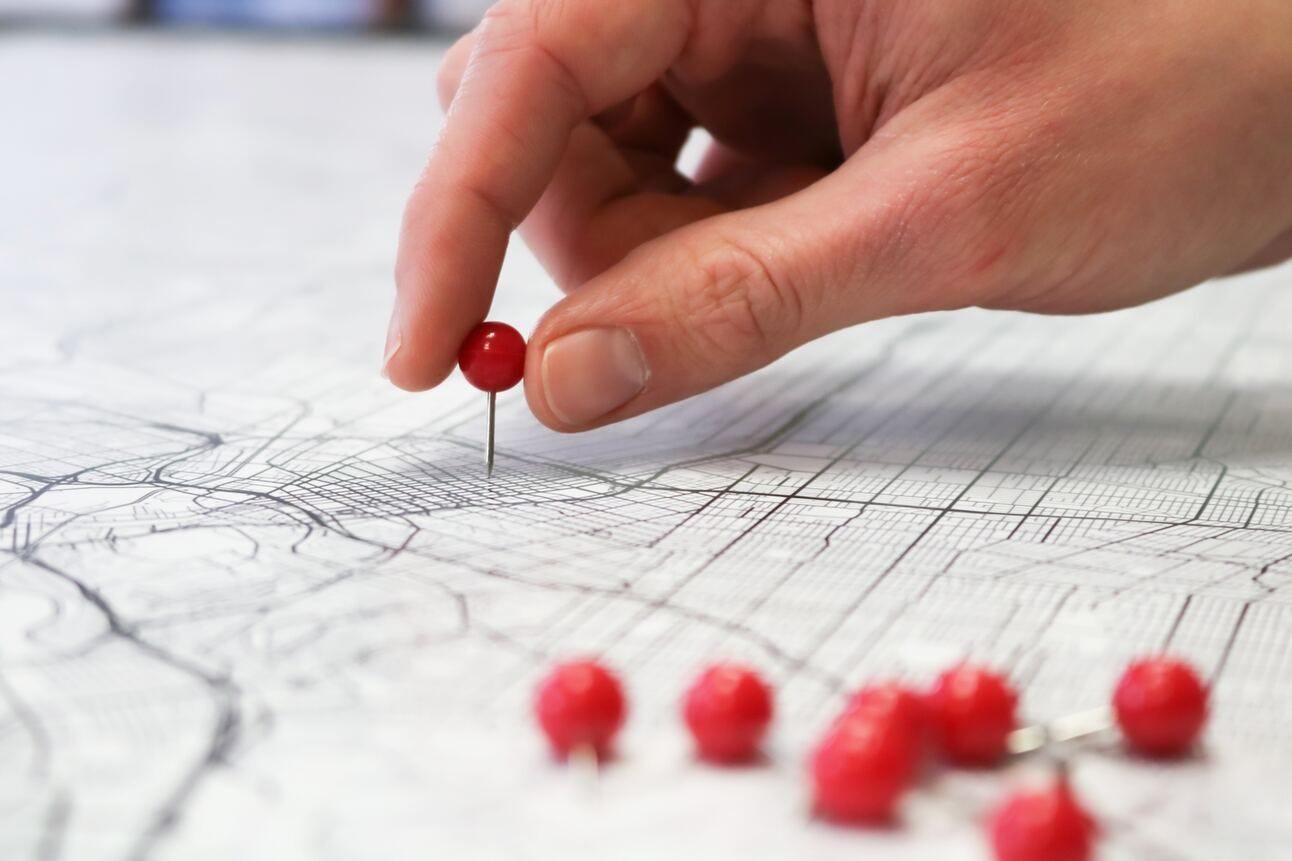 Photo credit: GeoJango Maps/Unsplash
The world's default location service, so critical that everything from the internet economy to trade, warfare, and power grids depend on it, is under threat. The ageing Global Positioning System (GPS), run by the US military, is due for several upgrades that may not become fully operational before 2027. That leaves Chinese rival BeiDou plenty of time to further erode its dominance. Already, BeiDou is served by 46 satellites compared to GPS' 31.
Other GPS equivalents, such as the EU's Galileo and Russia's Glonass, also have more advanced capabilities and are neck-and-neck in accuracy. The US argues that GPS is the undisputed leader in integrity and flight use; that it may be, but BeiDou has a unique feature which, in the context of Beijing's stature on the world stage, makes it more than a flyweight.
The Signal

The resurgence of Chinese tech major Huawei isn't just challenging US chip sanctions. Consider a USP of Apple iPhones: the ability to send text alerts via satellite/GPS in the event of an emergency (no network required). Huawei's Mate 60 Pro flagship takes that a step further. Powered by BeiDou, it enables two-way communication, including calls, via satellite. That's a significant leap for the mass consumer market. Over a billion smart devices worldwide were linked to BeiDou as of January 2023.

The US has the edge in low-orbit satellites. But in BeiDou, Beijing is expanding its reach in US-decoupled everything, from currency to technology. It's already subsidising BeiDou and 5G offerings for Belt and Road countries.
---
GEOPOLITICS
US Curates A War Zone For Israel
Israel forces prepared for a ground attack in the northern half of the densely populated Gaza Strip even as the US ramped up diplomatic efforts in West Asia to stop Iran from entering the conflict. Iran has warned Israel it will get involved if it goes ahead with the ground offensive.
Iran-backed Hezbollah in Lebanon has already begun fighting Israeli forces on the border.
US Secretary of State Antony Blinken rang up his Chinese counterpart Wang Yi to urge his country to use its influence to prevent the war from spreading. The US, which has thrown its weight behind Israel, believes Beijing has enough clout to restrain Tehran as it recently helped that country broker a deal with Saudi Arabia.
Wang Yi has called the planned Israeli offensive "beyond the scope of self-defence". Blinken, meanwhile, has been criss-crossing West Asian capitals to drum up Arab restraint.
---
FINANCE
Regulating Digital Clairvoyants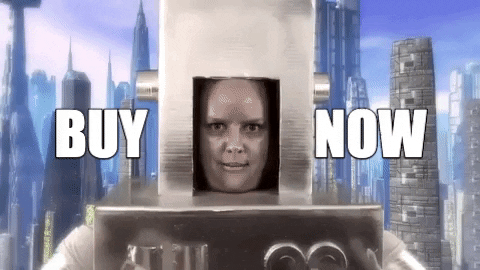 How likely is it that the world will witness an artificial intelligence (AI)-triggered financial crisis? Without building regulatory safeguards asap, "nearly unavoidable" within the decade, says US Securities and Exchange Commission (SEC) chief Gary Gensler.
Gensler called it a cross-regulatory challenge as predictive models could trigger ruinous herd behaviour. That is because the base models may rely on datasets of the same Big Tech company, which Wall Street regulators have no control over.
High risk: Financial instability is the last thing a conflict-ridden world can afford when markets and private finance become central to addressing key issues such as climate change. Yet, the meeting of the advisory board of the world's premier financial trouble-shooter, the International Monetary Fund, has ended inconclusively. Internationally harmonised regulations for emerging tech, including AI, were a part of the agenda but got deprioritised by war, inflation, and debt heaps of major economies.
---
FYI
Back in the saddle: Aakash Chaudhry, OG promoter of Aakash Institute, is all set to return as the CEO of the test-prep company in an arrangement being worked out with BYJU'S, The Economic Times reported.
No can do: India has rejected rice exporters' demand to bring down the minimum export price of basmati rice from $1,200 per tonne to $900.
Natural disaster: At least two people died and 134 were injured after two powerful earthquakes struck Afghanistan's Herat province on Sunday, adding to the three that had hit the country in the last eight days. A 3.1-magnitude earthquake hit Haryana's Faridabad on Sunday too.
Right turn: Christopher Luxon, the former chief executive of Air New Zealand, will be the country's new prime minister after his centre-right National Party announced a coalition with a smaller libertarian party.
Citius, Altius, Fortius: India will bid to host the 2036 Summer Olympics, Prime Minister Narendra Modi confirmed after the International Olympic Committee meeting in Mumbai on Saturday.
And then there was one: Qatar's Sheikh Jassim bin Hamad al-Thani has withdrawn from the race to buy English football club Manchester United, leaving British billionaire Jim Ratcliffe as the favourite. Reuters reports Ratcliffe may pay over $1.5 billion for a 25% stake.
Pay up: Australia's independent regulator, the e-Safety Commission, has fined X, formerly Twitter, A$610,500 ($386,000) for not cooperating with a probe into child abuse material.
---
THE DAILY DIGIT
35 million
The peak concurrency (number of viewers watching simultaneously) recorded by streaming platform Disney+ Hotstar during the India-Pakistan World Cup match on Saturday. It's a global streaming record for a cricket match, beating rival JioCinema's 32 million set during the 2023 Indian Premier League. (TechCrunch)
---
FWIW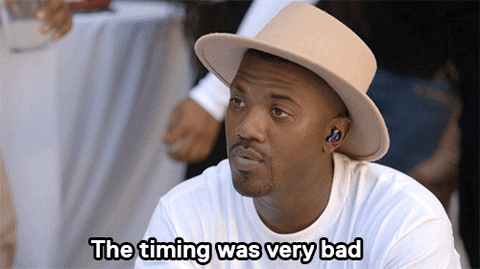 Awkward: As if video calls weren't awkward enough, Apple is piling on the misery. The company released video reactions for FaceTime this September. The default feature traces hand gestures on video calls to make animations and emojis. For instance, two thumbs up sets off virtual fireworks, while making a heart shape adds heart emojis. These animations sometimes make for embarrassing moments during important calls such as online therapy sessions. Telehealth companies are cautioning patients about this feature and recommending them to disable it.
Rising star: What does it take to dethrone Joe Rogan as the number one podcaster? First World problems. TikTok influencer Alix Earle briefly achieved that by rambling about mundane topics like her struggles with cystic acne. Her wealth and conventional attractiveness likely contributed to her rise. However, speculation surrounds her rapid ascent, as she's represented by Unwell Network, founded by podcaster Alex Cooper, which inked a $60 million deal with Spotify. This has raised suspicions of collusion among the three parties, making it quite the intriguing scenario.
Rules are meant to be broken: Especially if you're Taylor Swift. The pop icon's concert film, Eras Tour, is challenging established norms and how. Theatres in the US are breaking their no-phone policies, now encouraging fans to take selfies, record videos, and immerse themselves as if they're at a concert. Some venues have undergone extensive renovations, doubled their cleaning staff, and stocked up on souvenir popcorn tubs. This is all an effort to turn the screening into a memorable event and ensure Swifties have a fantastic time. Stuff of Folklore.
---