Discover more from The Signal
The Signal is a daily curated newsletter that helps you understand the latest developments in business, tech, finance, economy, and policy with sharp analysis and crisp insights thats fun to read arriving at 8AM daily in your inbox.
Over 81,000 subscribers
Hardik Pandya has forgotten Koffee
Also in today's edition: Pakistan's angry water omen; Reliance goes for the grain; J&J to exit Indian powder room; China's chip woes are Taiwan's gain
Good morning! The Economic Times reports that startup founders are snapping up super luxury properties. All this, to avoid paying long-term capital gains from equity share transfers or stake sales. High-profile names include PharmEasy founder Siddharth Shah and Zishaan Hayath, founder of Toppr.com. Guess it pays to be a founder. 
If you enjoy reading us, why not give us a follow at @thesignaldotco on Twitter and Instagram.
A programming note: We are taking a publishing break on Wednesday (August 31) on account of Ganesh Chaturthi. The Signal and The Signal Daily will resume publication on Friday. 
The Market Signal*
Stocks: Domestic benchmark indices ended on a high as broad-based buying took centre stage. Banking shares surged. Twitter shares fell by 2.5% after Elon Musk submitted a new 'termination notice' to the microblogging site late Monday. Oil prices slipped on Tuesday after fears of a global recession sparked concern. 
Early Asia: The SGX Nifty was down nearly 1% in early morning trade. The Hang Seng Index (-1.25%) and Nikkei 225 (-0.44%) shrunk at 7.30 am India time.
SPORTS
Indian Cricket's Bad Boy Gets A Second Shot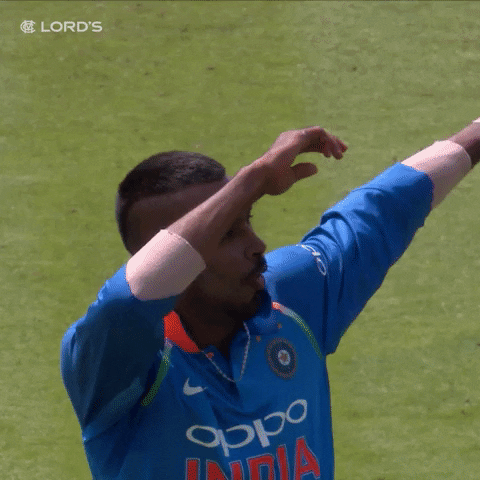 Brands are lining up to sign Hardik Pandya after his match-winning Asia Cup knock against Pakistan. Rise Worldwide, which manages the cricketer, claims a 30%-40% increase in his brand value of late. 
Pandya currently endorses 12 brands, including Britannia and boAt. That number will increase to 20 by 2022-end. This comes as no surprise given his recent performances. However, it wasn't always this rosy.
Road to resurrection: Pandya's lower back injury in 2018 was just the beginning. The tough streak that followed was made worse by his controversial appearance on Koffee with Karan, which resulted in a BCCI suspension and terminated endorsement deals. But he bounced back as the captain of Gujarat Titans, which won the IPL in its debut season this year. Former Indian skipper Virat Kohli continues to be the top celebrity brand endorser.
🎧 Hardik Pandya is the man of the moment. Bengaluru is the identity-theft capital of India, according to the latest data from the NCRB. The Signal Daily is available on Spotify, Amazon Music, and Google Podcasts, or wherever you listen to your podcasts.
AGRI TRADE
New Business, Vintage Method
Reliance Industries entered the global grains trade in typical style, monopolising the market even as a government diktat decimated competition in one fell swoop. 
The cut: When the government announced a wheat export ban on May 13, a Reliance group firm was the only trader that had a bank letter of credit (LC), a prerequisite to continue shipping the staple abroad. While traders' pleas to allow them to complete existing commitments fell on deaf ears, Reliance enforced a force majeure to cancel its contracts with minimal damage.  
The thrust: Then, armed with the LC (a bank guarantee to the seller that it will pay up if the buyer doesn't) it went shopping. The export ban eroded prices and Reliance began buying trader stockpiles built in anticipation of reaping international prices. Now Reliance is the second biggest wheat exporter after ITC. It also has enough to profit from rising domestic prices.
ENVIRONMENT
Climate Change Adds To Pakistan's Flood Of Woes
Not since 2010 has India's western neighbour witnessed a natural disaster of this magnitude. Floods have affected 33 million people and claimed 1,136 lives there. Climate change minister Sherry Rehman warned that Sindh province—dubbed half the breadbasket of Pakistan—would be unable to grow much in the following season. Food shortages will worsen and prices will rise further.
The daily Dawn reports that the government will demolish illegal structures along riverbanks.
A first: Pakistan may import food from India, which may also offer humanitarian assistance– a first for the Modi government.
The Signal
The floods couldn't have come at a worse time for Pakistan PM Shehbaz Sharif, who had to bring austerity measures and raise fuel prices to bag a much-needed $1.1 billion IMF loan. Former PM Imran Khan had shied from these very measures due to their unpopularity; this compounded Pakistan's economic distress.
Economic crisis and political turmoil pale before the threat of climate change. After all, Pakistan is the country with the most number of glaciers outside the poles. The increasing frequency and magnitude of heatwaves and rainfall will trigger more glacial runoffs and flash floods.
The neighbour's suffering is a warning for India. As we've seen with Uttarakhand, we're as vulnerable to the very climate catastrophes currently threatening Pakistan.
CONSUMER
It's Curtains Down For J&J Talc
The pharma giant's legacy product—baby powder—will no longer be produced in India after the first quarter of 2023.
Backdrop: Johnson & Johnson (J&J) was slapped with multiple global lawsuits claiming that its talc-based baby powder contained asbestos and was therefore carcinogenic. The product was discontinued in the US, UK, and Canada and will make way for a "cornstarch-based baby powder portfolio".
A 2018 investigation by Reuters reported that J&J knew about the carcinogenic compounds, but went ahead with production anyway. 
In the race: Smelling an opportunity, Himalaya and Dabur are racing to dominate the segment, which is dominated by J&J and worth ₹450 crore. Hindustan Unilever (Pond's Dreamflower), Wipro (Yardley, Santoor) and Nivea are in the running to seize the ₹1,500 crore market, thanks to India's obsession with fair skin. Even Priyanka Chopra is a victim.
SEMICONDUCTORS
Taipei Chips Away At Chinese Hegemony
Taiwan's chipmaking prowess is turning out to be its protective shield against China. As the world's semiconductor nucleus, the country is building new muscle in the form of support from Quad partners US and Japan. The two are also sites of new factories by MediaTek and TSMC–the world's most valuable semiconductor company.
Strategic asset: TSMC will receive subsidies for not expanding in China. Not for nothing did US House Speaker Nancy Pelosi visit company executives on her recent trip to Taiwan. Taiwan president Tsai Ing-wen even spoke about expanding global supply chains for what she calls 'democracy chips".
Failed attempt: On the other hand, Xi Jinping's dream of making the Chinese mainland a chip powerhouse is running into problems. YMTC and the Big Fund, charged with manufacturing chips in China, are now mired in corruption scandals. 
FYI
RIP: Agriculture economist and former Planning Commission member Abhijit Sen passed away on Monday at age 72.
Departure: YouTube's longtime executive Robert Kyncl is resigning as chief business officer; he'll be replaced by Mary Ellen Coe.
Cool runnings: Walko Food Co. Pvt Ltd, the parent company of natural ice-cream brand NIC, is in talks to raise ₹250 crore-₹300 crore.
Fresh dough: Digital lending company EarlySalary closed a $110 million Series D round at a $330 million valuation. Space-tech company Pixxel too raised fresh capital from Accenture Ventures.
Going Italian: The New York Yankees and Los Angeles-based Main Street Advisors are part of a consortium looking to acquire Serie A club AC Milan from hedge fund Elliott Management.
Licence to thrill: ZEE Entertainment inked a sub-licensing agreement with Disney Star for exclusive TV rights to ICC men's cricket tournaments.
Pak-bound: Peter Thiel, one of Silicon Valley's most influential founder-VCs, made his maiden investment in Pakistan by participating in a funding round for e-commerce startup PriceOye.
FWIW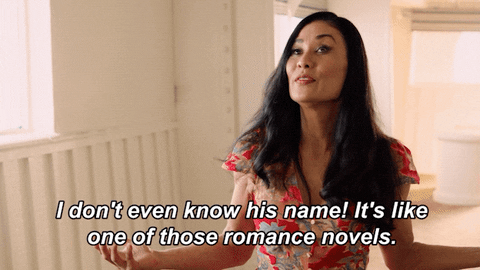 Happy ending: Gen Z loves romance novels. It's why authors Colleen Hoover and Emily Henry have made it to The New York Times paperback fiction bestsellers list. In fact, the demographic for the genre has shifted to women between the ages of 18-54. With the global slowdown, Gen Z is turning to romance novels as a means to cope. Can't blame them. 
Sued: Looks like Netflix took creative liberties with Rachel Williams, a friend of New York's infamous fake heiress Anna Delvey. The streaming giant has been slapped with a defamation suit from the former Vanity Fair staffer over the series Inventing Anna. Williams argues that her character was grossly misrepresented. In related news, a Mexican narco queen is also suing Netflix for unauthorised portrayal in the Spanish drama La Reina del Sur.
Up in smoke: Marijuana is getting *really* popular, in what could be a potential hiccup for the tobacco industry. According to a Gallup poll, more Americans are smoking marijuana than tobacco (16% versus 11%), and cannabis use is at an all-time high in the country. Marijuana legalisation in several states is a major driver.
Enjoy The Signal? Consider forwarding it to a friend, colleague, classmate or whoever you think might be interested. They can sign up here.
We recently got funded. For a full list of our investors, click here.
Want to advertise with us? We'd love to hear from you.
Write to us here for feedback on The Signal.