Discover more from The Signal
The Signal is a daily curated newsletter that helps you understand the latest developments in business, tech, finance, economy, and policy with sharp analysis and crisp insights thats fun to read arriving at 8AM daily in your inbox.
Over 81,000 subscribers
Hatching Twitter again
Also in today's edition: Expenses strain household budgets; Alphabet misses the mark; SoftBank tightens purse strings; Hackers come for NFTs (again)
Good morning! Yesterday, we told you about e-commerce giants going all brick and mortar. Today, it's Meta proving that all digital fantasies must be anchored somewhere in the real world. The platform will open a physical store to sell wares—Quest VR headsets and Ray-Ban Stories—for its virtual world. Visitors can also expect 'gorilla arm' fatigue as a side note.
The Market Signal*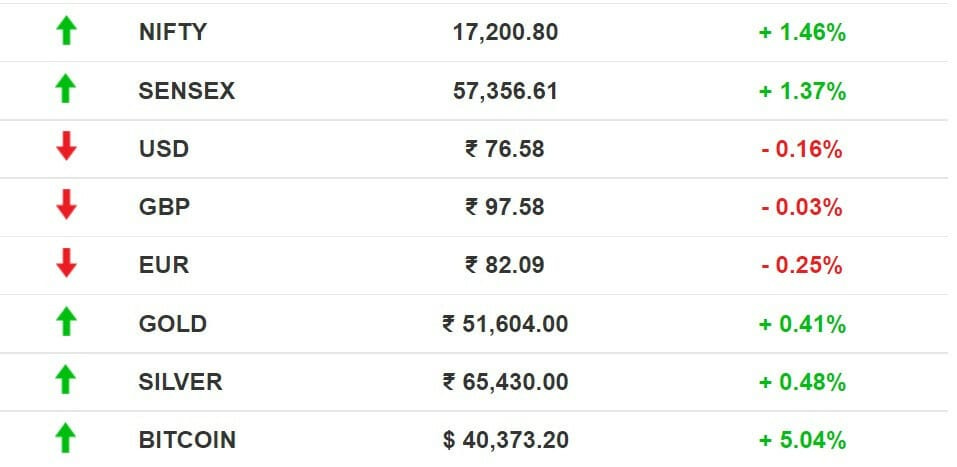 Stocks: Benchmark indices ended in the positive territory after two previous sessions of profit booking. A relief rally in the global markets and China's monetary policy support for its Covid-hit economy also improved investor sentiment.
Early Asia: The SGX Nifty was trading +0.80% higher at 7.35 am India time. The Nikkei 225 was down 1.60%. Hong Kong's Hang Seng index slumped.
INFLATION
It's Getting Hard To Pay EMIs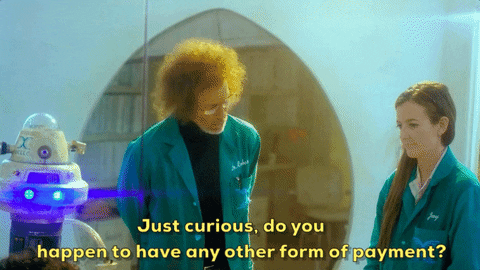 Life's not getting any easier. A likely crude palm oil export ban by Indonesia will not only send cooking oil prices soaring, but also eat into home budgets as consumer staples such as soaps, shampoo and biscuits that use edible oil as a raw material will become more expensive.
Domino: The stress on household finances is already showing up in certain indicators. The auto-debit bounce (EMIs going unpaid because of insufficient funds) rate for retail loans rose 0.4 percentage points in March over February. It is still lower than pre-pandemic levels but points to increasing strain on household finances.
As household consumption comes under pressure, the knock-on effect is being felt by the industry as well. Earnings so far show that operating profits of 73 companies shrunk 0.65 percentage points year on year in Q3.
India Ratings says risky debt of Indian companies will likely rise by ₹60,000 crore in FY23.
A MESSAGE FROM OUR PARTNER
Make Savings A Habit

Saving money isn't easy. What if we told you that it doesn't need to be a taxing affair after all? Just let the smart banking app Fi take care of it.
Fi makes savings fun. Take FIT rules for example. It helps you automate your funds for a rainy day. Every time you order food, you get to tip some money into your savings. How much and how frequently you want to save is on you.
Fi is a neobanking app that helps you build good saving habits, and rewards you for them.
Sound like something you'd be interested in? Then download Fi Today. Use the code SIGNALONFI to earn up to ₹250 on adding money to your Fi account.
EARNINGS
Microsoft Thrives, Google Slips
Microsoft displayed its immunity to war and bad economic conditions with a better-than-expected performance in the first quarter. Rival Alphabet, meanwhile, lost its footing as the Ukraine war hit YouTube ads, pulling down revenues and profits.
The resilient: Microsoft benefited from businesses investing in technology to beat inflation, which in turn resulted in strong growth for Azure. The company reported an 18% growth in revenue to $49.4 billion and earnings per share of $2.22. It expects the trend to continue in the current quarter.
Injured: Slowing online advertising caught up with Alphabet which reported a $1.5 billion decline in first quarter revenue and 8% fall in net profit to $16.4 billion as compared to the year-ago period. YouTube was badly bruised even though user time spent on the video platform increased. Google's traffic acquisition costs are also rising.
SOCIAL MEDIA
Barbarian At The Twitter Gate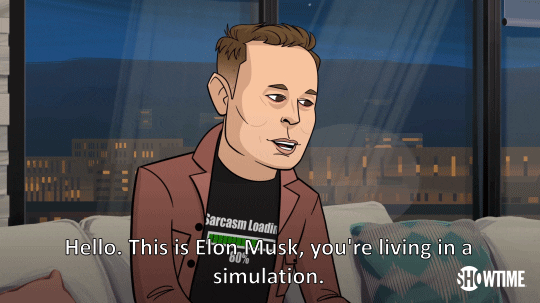 Elon Musk began Monday thrashing out the final details of his eventual $44 billion acquisition (merger as per official filings) of Twitter.
Now, what? Not much, really. Parag Agrawal (remember him? lol) told employees that it was "business as usual" until the deal closed (spoiler alert: it'll take some time). Also, fancy product updates won't be coming to your TLs anytime soon.
Red herrings: Fellow rocketman Jeff Bezos isn't off the mark when alerting Musk about the "complexity in China for Tesla." (China doesn't agree). The Indian government isn't rolling out the red carpet either: Musk or no Musk.
The Signal
Musk telegraphed his intentions to reduce Twitter's reliance on advertising while focusing on its paying users to help "unlock its potential". It will likely fetch Twitter instant revenue from a subset of its most loyal (human) users and brands, who will pay to access its services and backend respectively. This could potentially dovetail with Musk's "free speech" obsession. But for now, Musk might need money from advertising. Why? To grow "cash flow to service the debt". And that could worry advertisers.
The speculative case of the Twitter acquisition is around where Musk derives his power from Tesla, an important piece in the puzzle. While "free speech" (albeit with a patchy track record) is a grand entry point into the Muskian case, going private also means lesser obligations to disclose business metrics. But that's for later.
🎧 Meta is going all-in on the metaverse with (drum roll) its first physical store. As for Twitter, not everyone is happy about Elon Musk snapping up the social media platform. Tune in to find out why.
VENTURE CAPITAL
Without SoftBank, Startups Struggle To Get Money
SoftBank, the investment juggernaut that served as a free-flowing spigot of money for tech start-ups will slow down its spending, leaving startups such as Light struggling to raise cash.
Why? Falling tech stocks and a regulatory crackdown in China have severely hit SoftBank. Its stock fell over 50% in the past year and valuations of its investees the world over have been hammered.
For India: SoftBank's Vision Fund is one of the biggest investors in Indian start-ups. Slowing funds flow may make some of these startups reconsider their ambitious plans.
NFT
Ape Gets Phished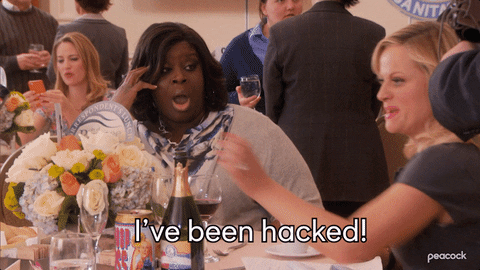 Bored Ape Yacht Club (BAYC)—one of the world's most valuable NFT projects, managed by Yuga Labs—is the latest hacking and phishing victim. The hacker took control of BAYC's Instagram account and Discord server and posted a link that misled people into believing they could mint land in Yuga Lab's own metaverse project, OthersideMeta.
OpenSea transactions indicate that 54 NFTs worth $13.7 million may have been looted. That said, the hacker's wallet held 134 NFTs from Yuga Labs projects.
Speaking of: OpenSea has acquired Gem, an aggregator that enables trading across various NFT marketplaces. Gem's cofounder Josh Thompson was ousted from the company two weeks ago on sexual assault allegations.
Precedent: A Hangzhou court just passed China's first landmark ruling on NFTs. It held the marketplace (NFTCN), not users, accountable for the trading of stolen artwork.
FYI
Trouble: A day after Sri Lanka's opposition party garnered enough support for a no-confidence vote, the cabinet accepted a proposal to cut executive powers of the President. Stock trading stays stalled for the second day.
Grim: The Big Whites, the hazmat suit-clad police, medical workers, and volunteers of China, are facing public anger because of their aggressive Covid-zero protocol enforcement methods.
Make in India: Union Road Transport and Highways Minister Nitin Gadkari urged Tesla CEO Elon Musk to manufacture cars in the country instead of China.
On the books? Billionaire Gautam Adani is the frontrunner to seal the deal with Holcim India for a controlling stake in Ambuja Cements.
Done deal: Indian software services company has acquired US-based SAP consulting firm Rizing for $540 million.
Eyes on IPO: Pune-based FirstCry will file draft papers with Sebi to raise $1 billion in an IPO in May.
Top of the league: Tiktok continues to be the world's most downloaded app in Q1 2022.
FWIW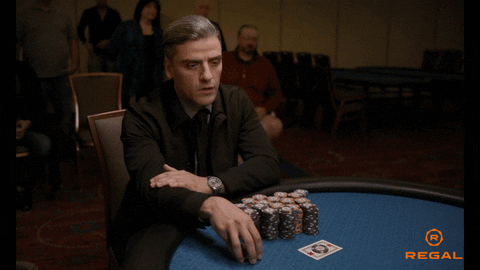 On the market: Here's a crossover nobody asked for. A Spanish-style Beverly Hills house for $9.4 million is up for sale... with a metaverse residence on Decentraland. The prospective owners can get home, put on a headset, and chill in their virtual home. Okay, then.
Party like it's 1998: Times Square is borrowing from Las Vegas' playbook. Developers have hatched plans in a bid to climb out of economic slump. One includes hosting a casino, a first in the entertainment district. Another hotel is looking to open a concert stage by 2023.
Straight Outta Fiction: Akihiko Kondo has been in a relationship for 10 years before he got hitched to a fictional character in an unofficial wedding ceremony. He's immune to the odd jibes and the clumsy commiseration. Identifying himself as "fictosexual", he's taken the onus to talk the truth about his tribe.
Want to advertise with us? We'd love to hear from you.
Write to us here for feedback on The Signal.